Edward Cuming Wants You to Nest in His Clothes for FW23
Comforts and traditions are twisted with opulent finishes.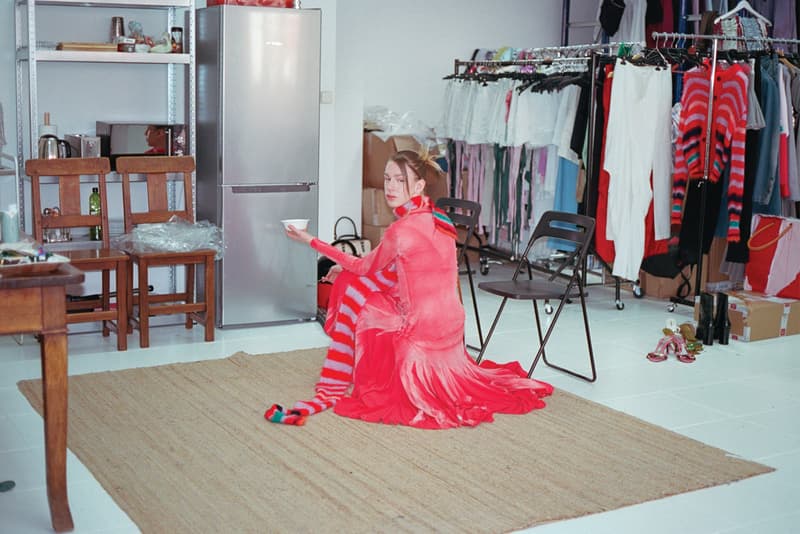 1 of 30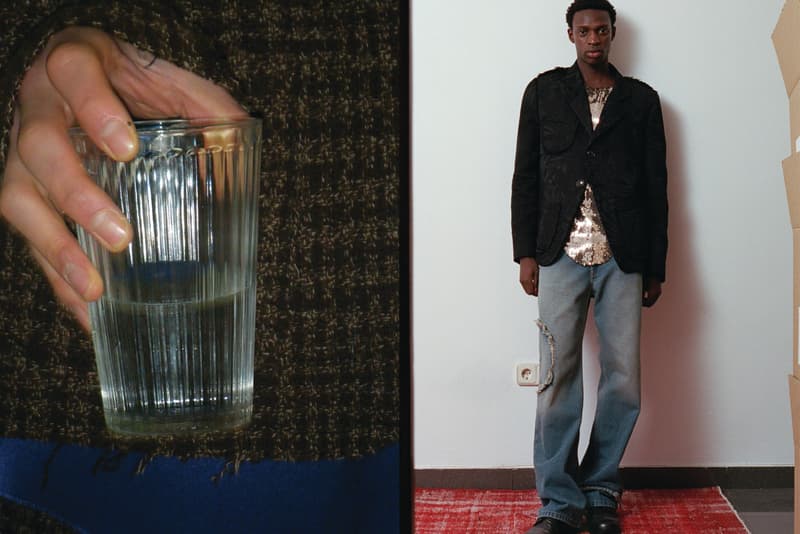 2 of 30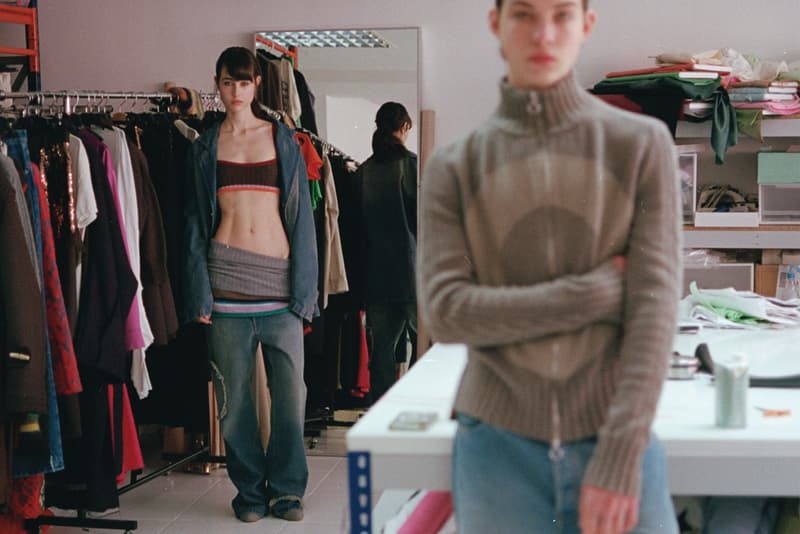 3 of 30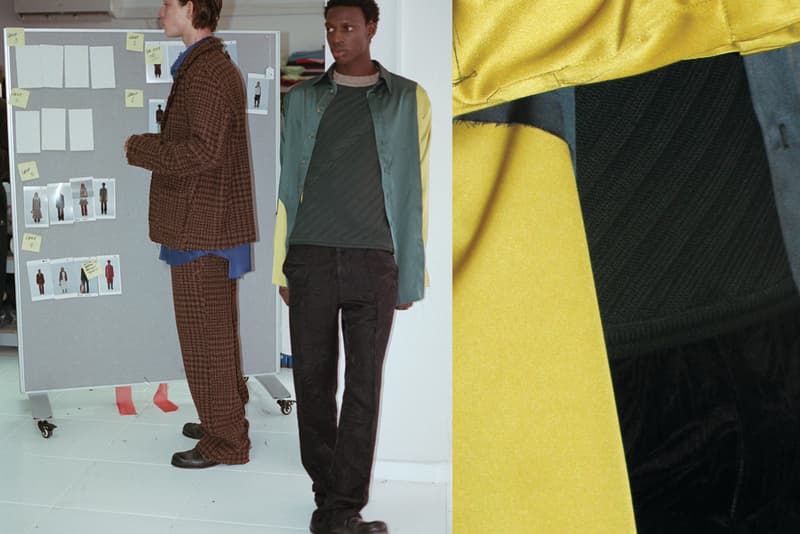 4 of 30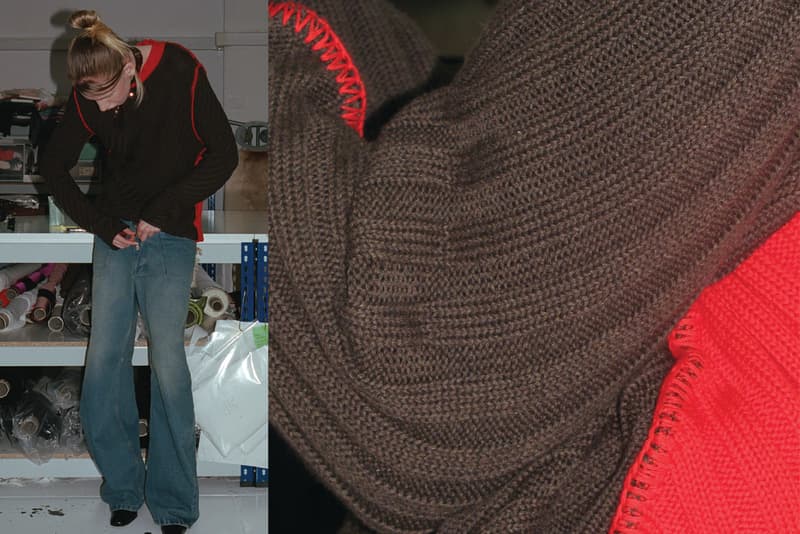 5 of 30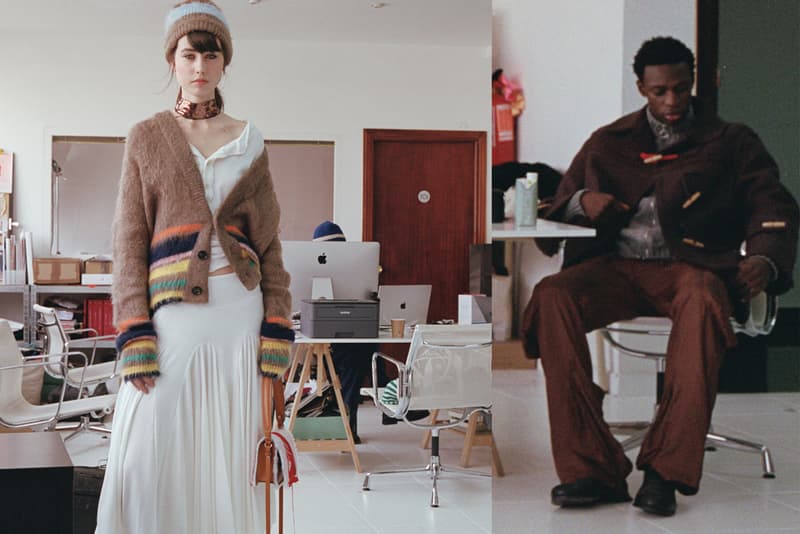 6 of 30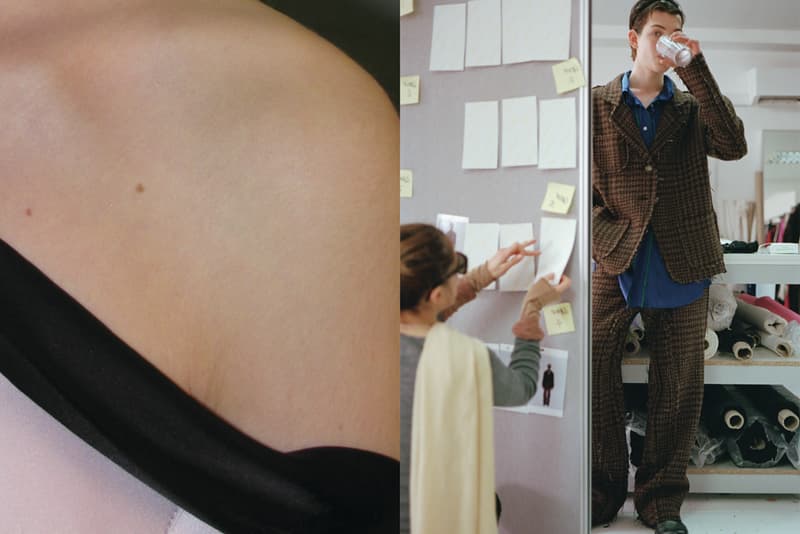 7 of 30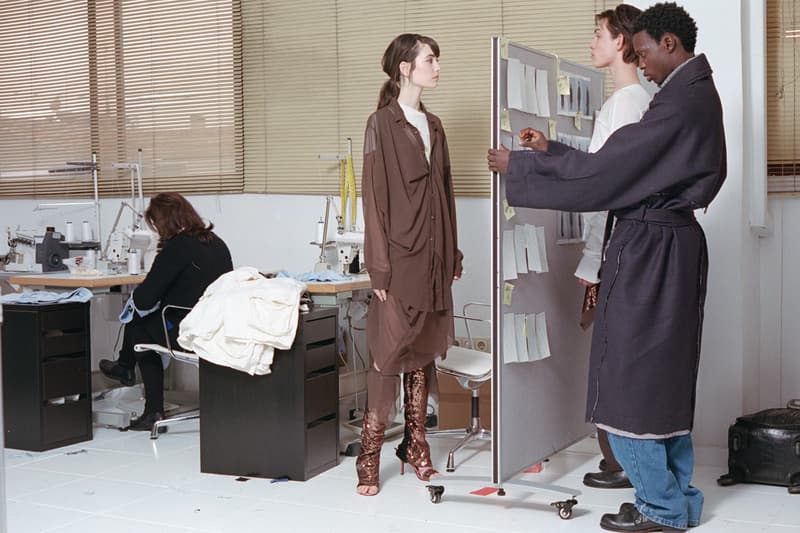 8 of 30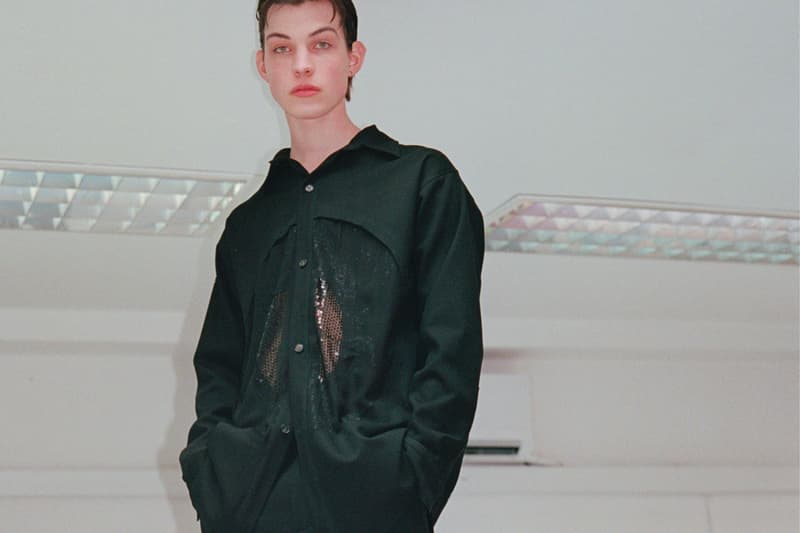 9 of 30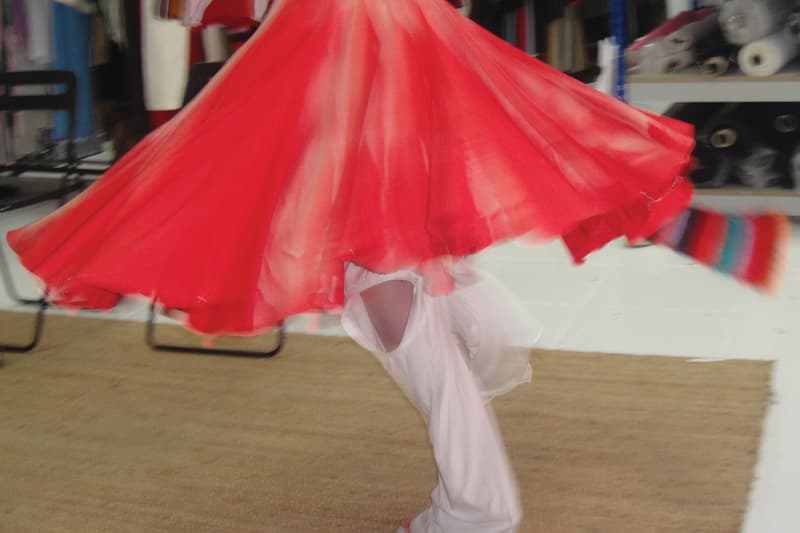 10 of 30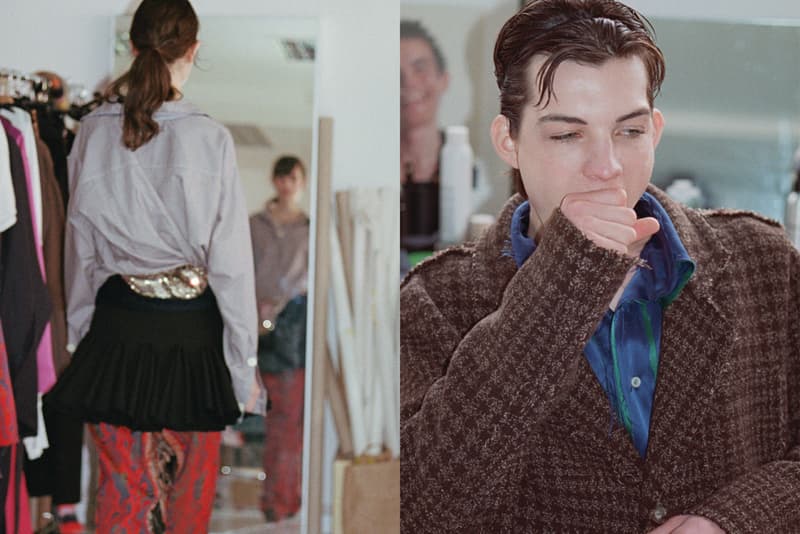 11 of 30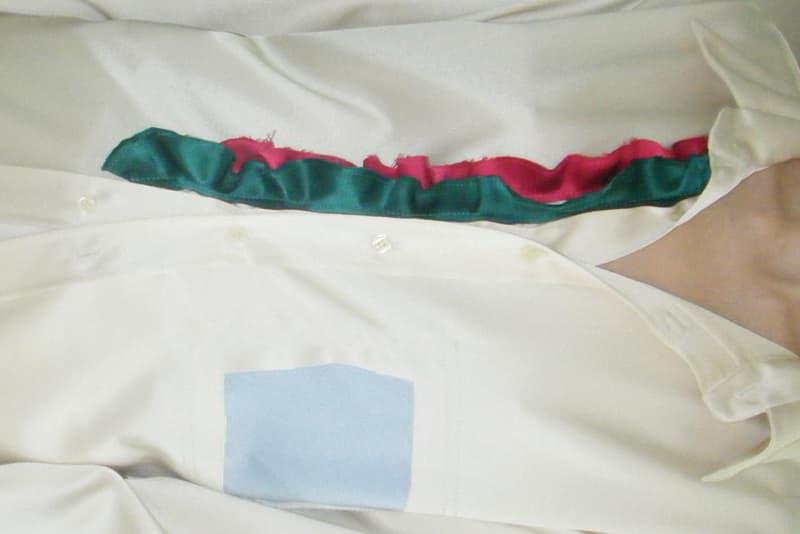 12 of 30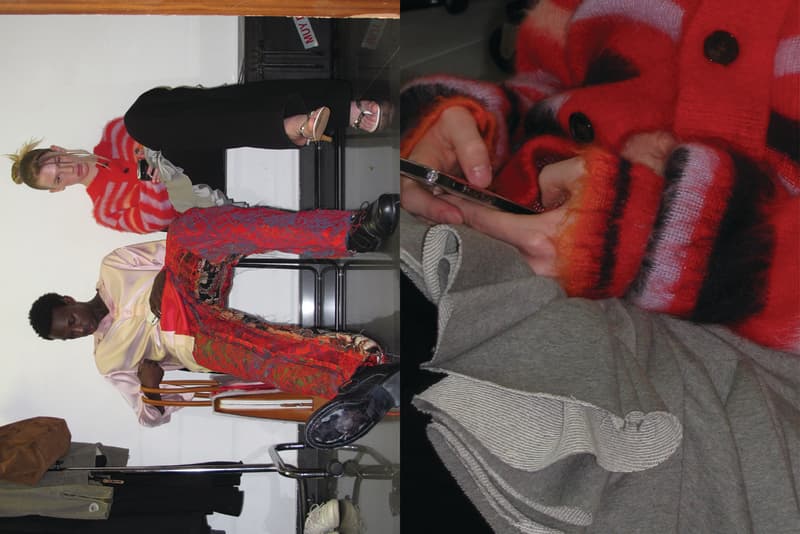 13 of 30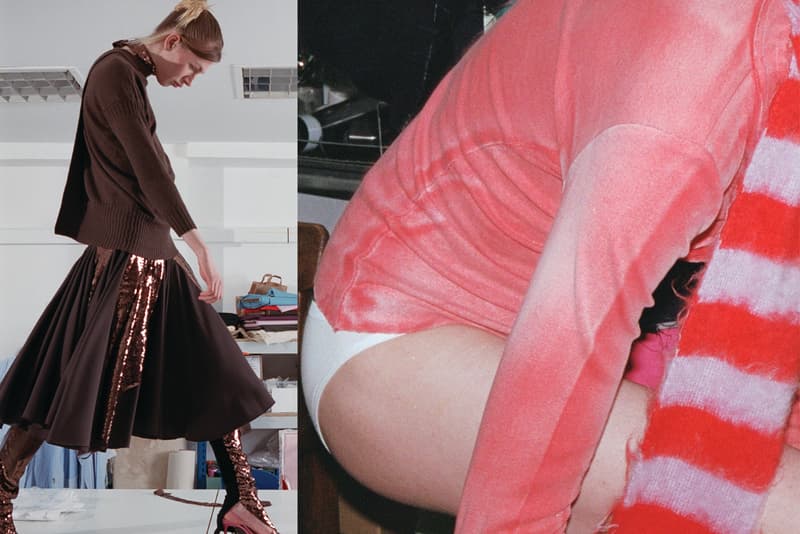 14 of 30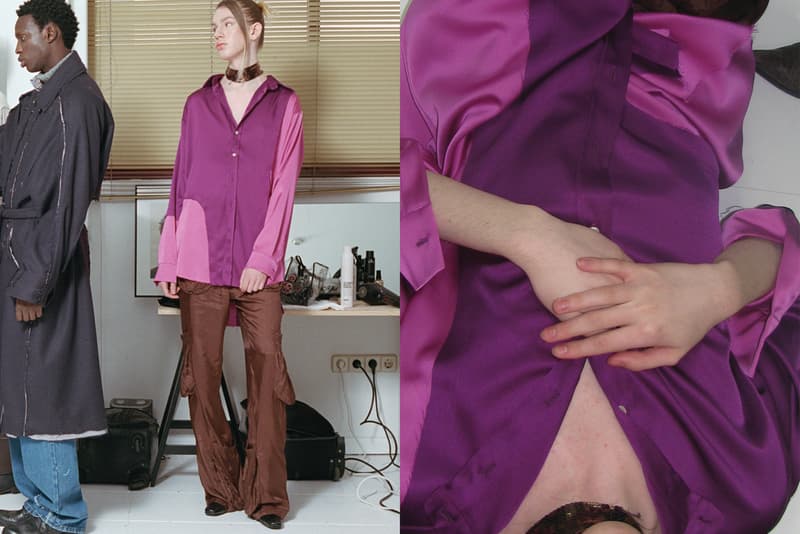 15 of 30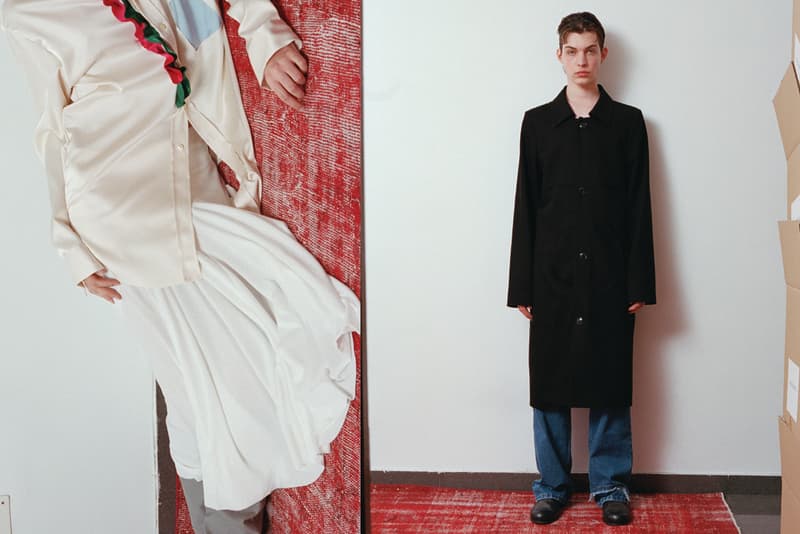 16 of 30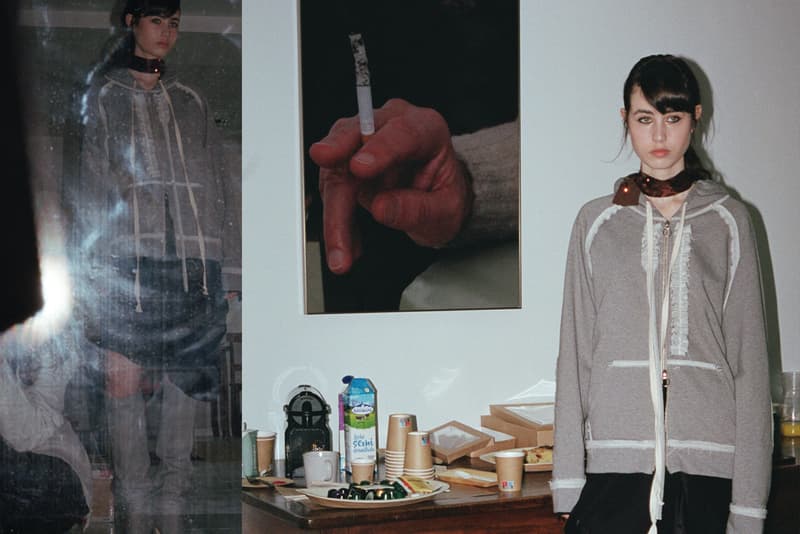 17 of 30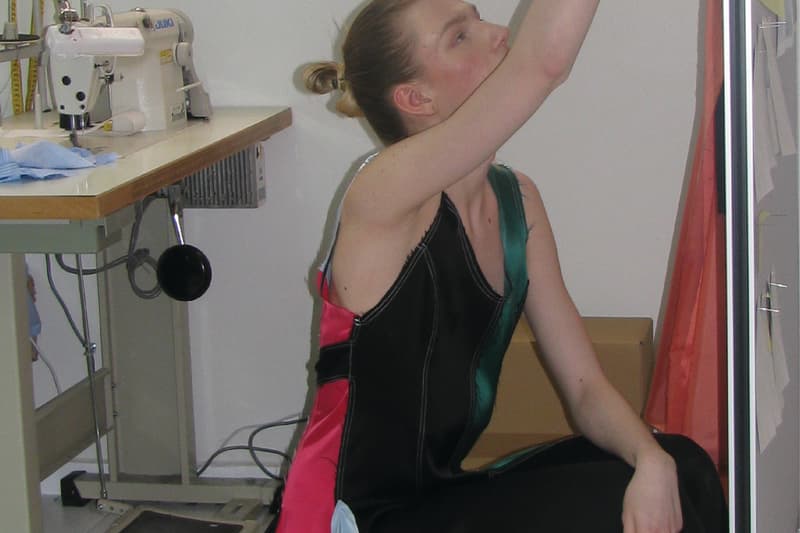 18 of 30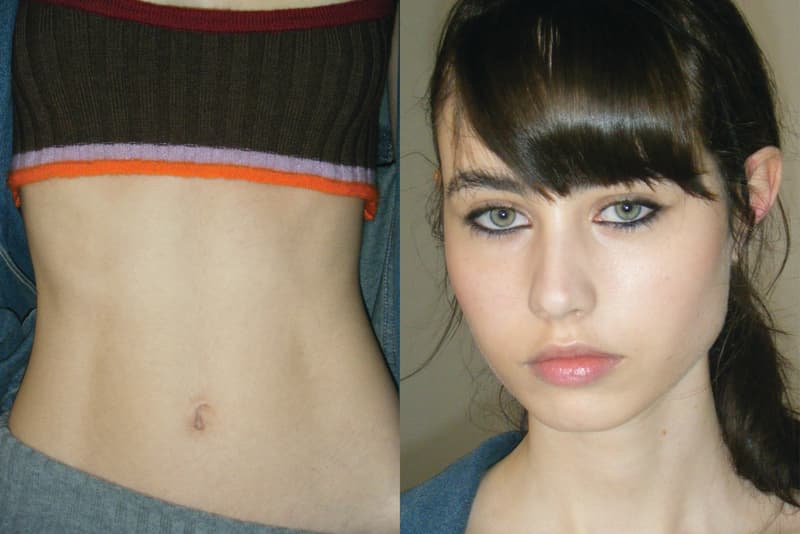 19 of 30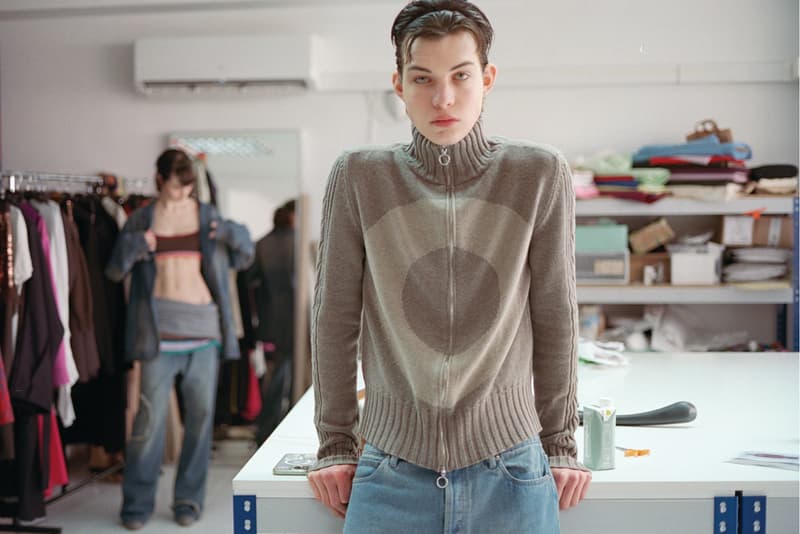 20 of 30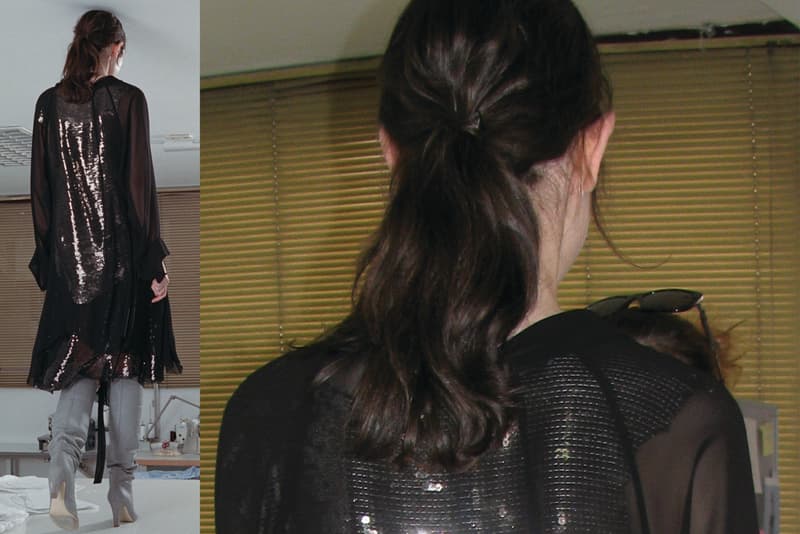 21 of 30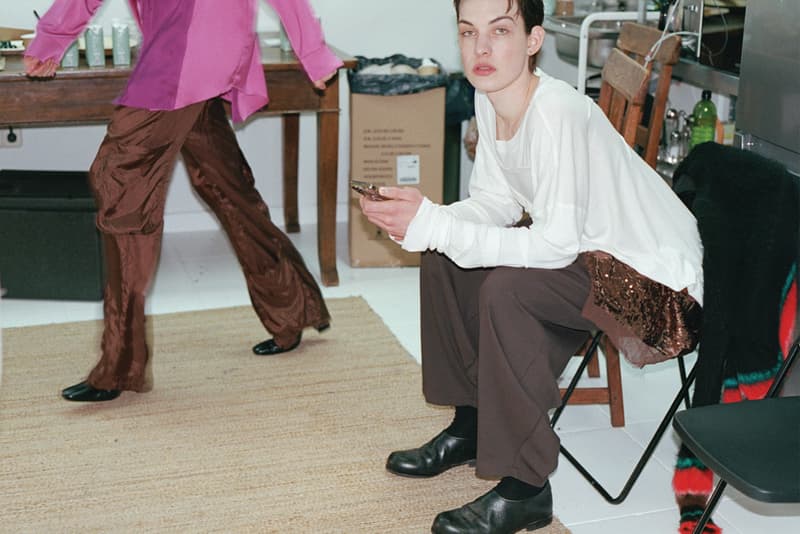 22 of 30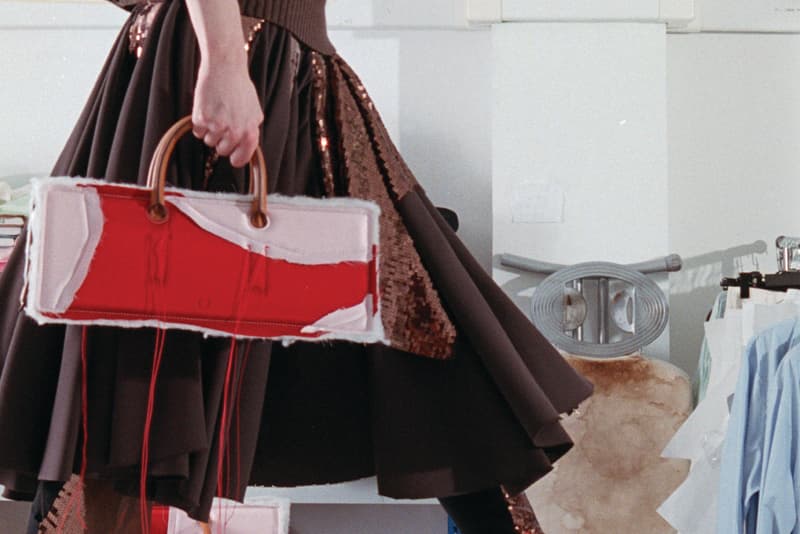 23 of 30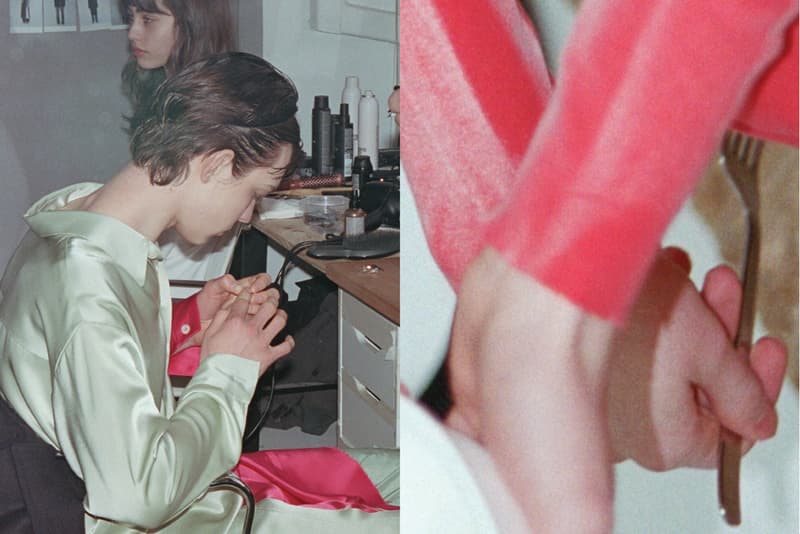 24 of 30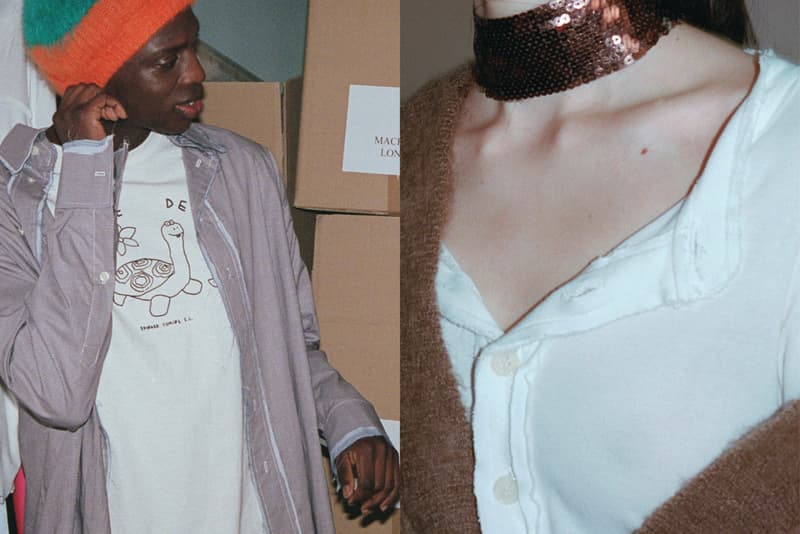 25 of 30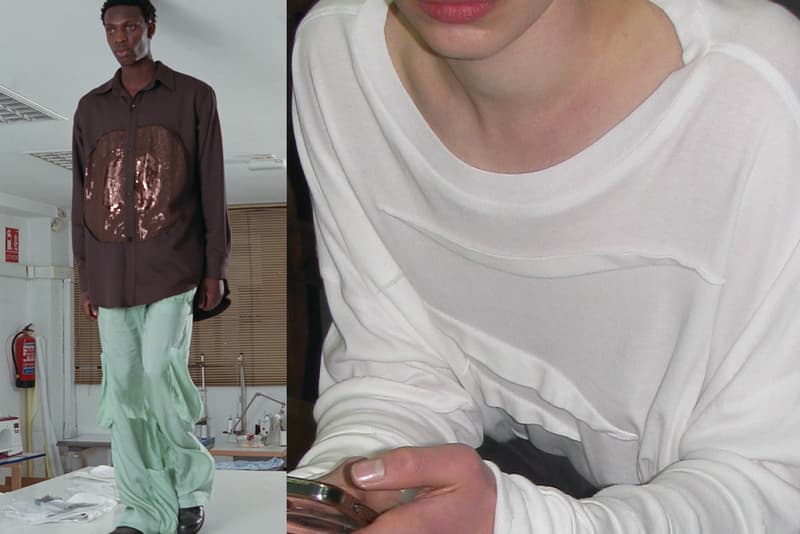 26 of 30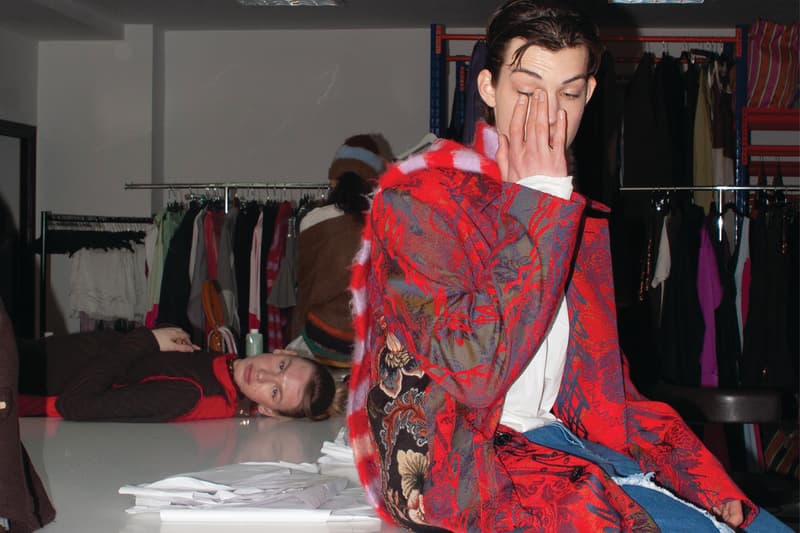 27 of 30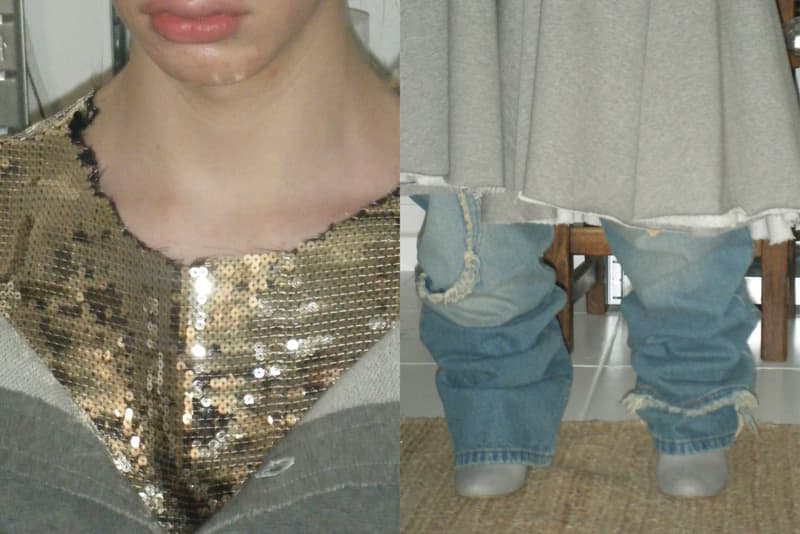 28 of 30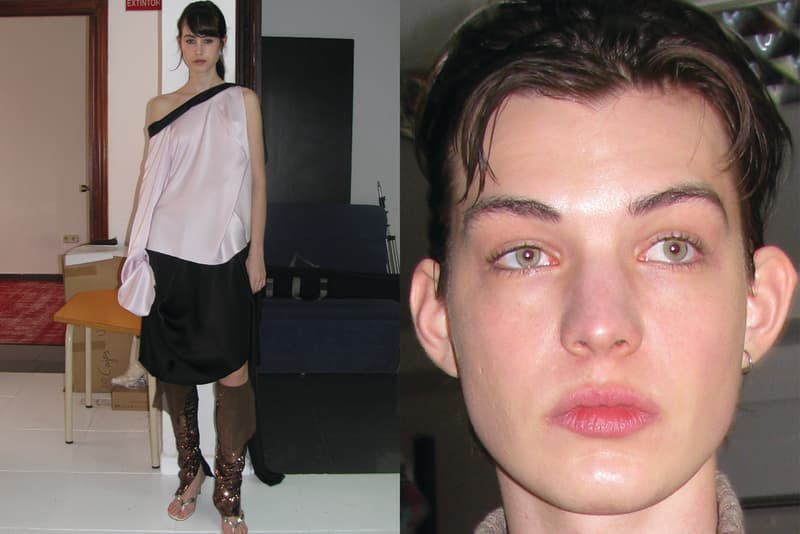 29 of 30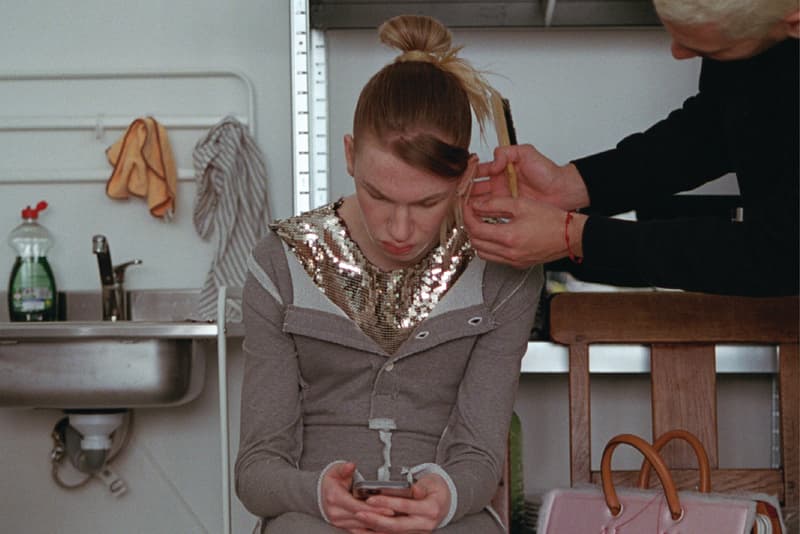 30 of 30
Central Saint Martins' MA Fashion Menswear course produces talent like no other, and Edward Cuming has arrived to flex his abilities with a new Fall/Winter 2023 collection.
Titled "Nesting," the collection centers around the notion of being wrapped up in your clothes and feeling at one with the garment, as if it protects you from the outside world like armor, inciting comfort and strength. Cuming evokes this level of confidence with clothes that update and twist the norm, challenging conventions of what casual and eveningwear can be.
To do so, outerwear proportions find new heights, while knitwear is artisanally intricate. Pleats, ruffles, and sequins add drama, while denim, hardy tailoring and quality materials underpin the brand's subverted take on tradition. As such, shirts are cut with curved chests revealing sparkles underneath, a hoodie doubles as nighttime event attire thanks to ruffle appliqués, and brushed mohair elevates even the most staple of pieces, a striped cardigan.
Luxury is "Nesting"'s focus — a red coat doubles as a piece of wearable tapestry, jersey is ruffled like a rococo gown, and nothing is quite as simple as it seems.
Take a look at the collection in the lookbook above, and shop the collection at retailers around the world. A selection of staples are also available on the designer's site.
In other news, the emerging Japanese designer YUKI HASHIMOTO has dropped his SS23 collection.