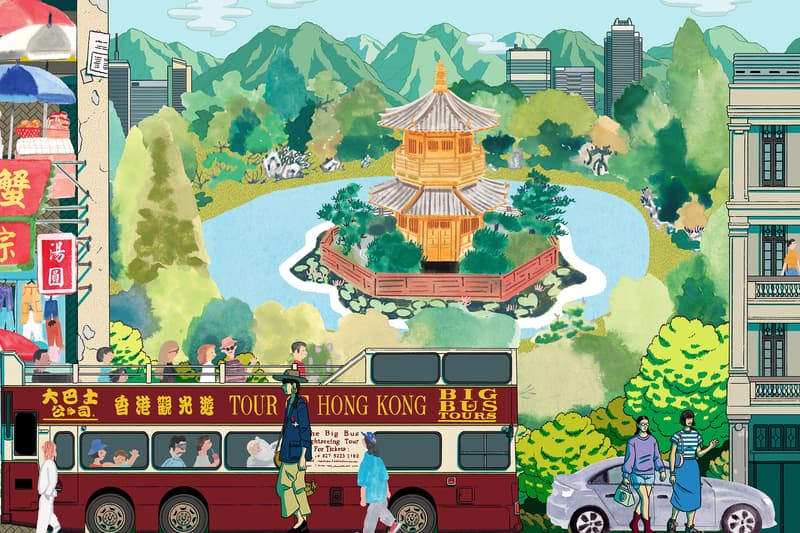 1 of 4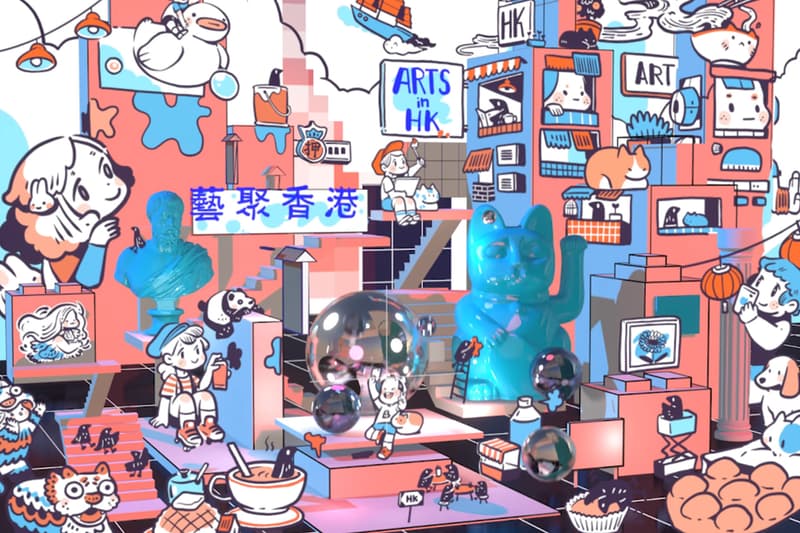 2 of 4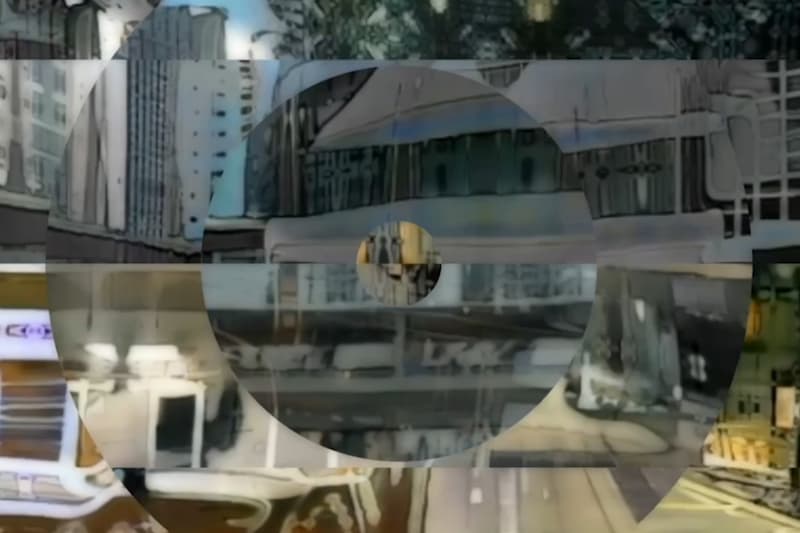 3 of 4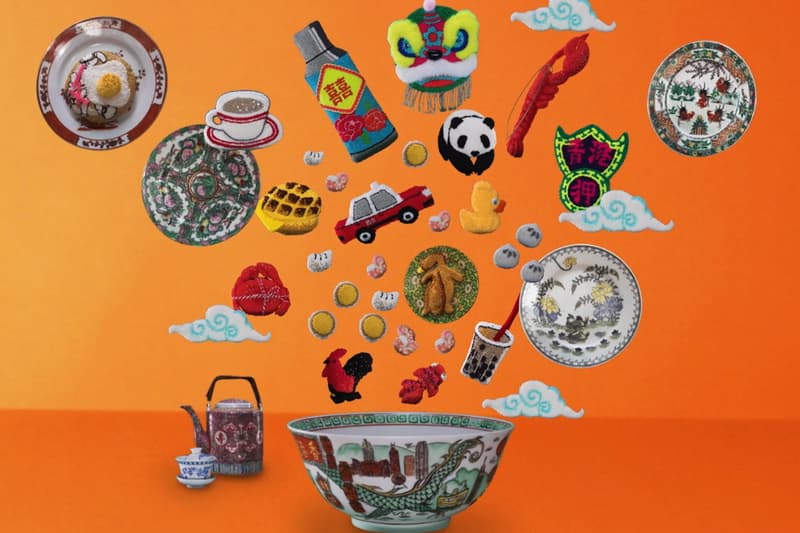 4 of 4
Arts in Hong Kong Brings Eight Artists Together for Multidisciplinary Collabs to See the City Through Their Eyes
As a part of the Arts in Hong Kong 2023 initiative, eight artists collaborated on various visual artworks.
---
There are an abundance of sights and sounds to experience in Hong Kong, from the city's rich food scene to excursions of the local scenery. But one of the major assets of Hong Kong is its thriving artistic and cultural landscape. To show off this creative community, the Hong Kong Tourism Board debuts the "Art in HK café" group exhibition at Art Central. For this project, a coffee shop has been transformed into an immersive gallery with new artworks on display from March 22 to 25, 2023.
As a part of Arts in Hong Kong 2023, the board collaborated with eight different artists from all over the world — connecting them through their craft while also showing the world different interpretations of Hong Kong through an array of visual techniques, including street art and crafts. Each artist takes on a different category of work, some embracing hand-drawn illustrations while others look to digital drawing to bring their visions to life.
Egg Tart – Illustration
Don Mak (Hong Kong) x Ilya Milstein (Australia)
Don Mak is an illustrator born and based out of Hong Kong. For this collaboration, Mak joined forces with Italian-born illustrator Ilya Milstein to create a work titled "Egg Tart." Milstein is a self-trained artist who creates work that often combines tradition with more contemporary digital processes. Their shared goal is to facilitate conversations between tourists and locals over art. The two conveyed the colorful vigor of the city by bringing their incisive touches to the project. "I think that this work is a love letter to one city, co-written by two authors. One of whom is a native who knows the city like the back of their hand, the other is a tourist who barely knows it at all," Milstein shares. Their large-scale artwork illustrates both the local and international influences that shape the city, displaying figures in various costumes and showing the movement of Hong Kong through buses and ferries. On their work, Mak shares, "The illustrations are based on the streets, signboards, Victoria Harbor scenery, and old and new buildings, that I personally think are more attractive tourism elements."
Energetic Hong Kong Merry-Go-Round – Crafts
Martina Tso of Yuet Tung China Works (Hong Kong) x Katsumi Takeoka (Japan)
Artist Katsumi Takeoka echoed Milstein's sentiments in her artistic contribution, aiming to capture the effervescence of Hong Kong in her work — the glow of neon lights, the hum of people and vehicles, and buildings packed closely together. Her partner in art for this project is Martina Tso, the fourth-generation descendant of Yuet Tung China Works, the first porcelain factory in Hong Kong. Tso channels this vibrance every day in her Guangcai porcelain hand-paintings. The duo united to create a work that reflects their traditional crafts, resulting in a visual experience that combines Takeoka's embroidery and Tso's intricate porcelain paintings. Their porcelain tableware and embroidery works in this exhibition show off the icons of old Hong Kong while also incorporating patterns inspired by the local cityscape, merging the old and the new. "I was fascinated by the abundance of colors [in Hong Kong] and the design of the neon signs," says Takeoka. Tso continues, "The green cloud dragon, goldfish, and rooster are the traditional animal patterns in Guangcai porcelain, symbolizing the endless artistic atmosphere."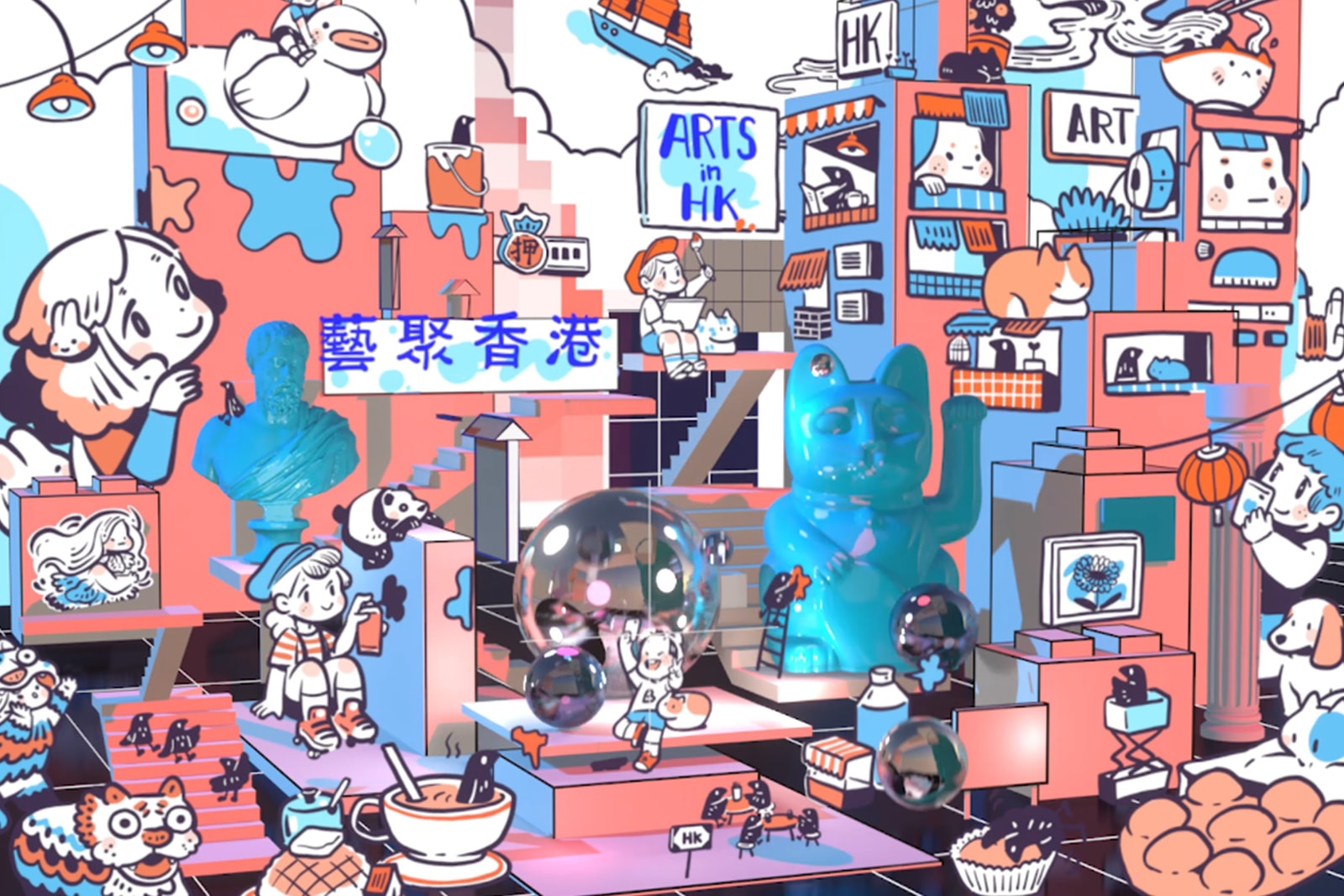 The Adventurous City – Street Art
Bao Ho (Hong Kong) x Bond Truluv (Germany)
Bao Ho and Bond Truluv are both street artists who combined their graffiti-inspired talents for this collaboration. Ho's work is monochromatic and includes many different characters or figures, mimicking the bustling streets of Hong Kong. Bond Truluv's work focuses on reinventing fine-tuned calligraphy as graffiti, and he brought his whimsical approach to this project. The duo came together to create a refined, yet eccentric, stop-motion art piece. Ho depicted characters such as her favorite shop cats and overseas travelers in the animation, which was brought to life through AR technology by Bond Truluv. On the essence of the project, Ho shares that it was inspired by, "my childhood — I lived in Shum Shui Po and it's a neighborhood with Tong Lau and typical Hong Kong elements like dai pai dong, big signs, and lion dance." On his inspiration, Bond Truluv cites, "The city can be a place of wonder and adventure if you just leave the beaten path and take some time to explore and stray around. Allow yourself to get lost every once in a while."
H→K – Digital Art
Henry Chu (Hong Kong) x Zach Lieberman (USA)
Artist Henry Chu classifies himself as a new media artist. His portfolio of work focuses on the human body, movement, and how both interact with each other. Zach Lieberman is also a new media artist, creating his works digitally, and using code to yield experimental animations. Together, they created a digital representation of Hong Kong's cityscape and transportation methods. "Anything can happen in this city," says Chu. To convey the city's energy, Chu traveled through Hong Kong taking over 10,000 photos of the busy streets and suburbs in day and night settings, which Lieberman then re-edited and digitized to bring together their large-scale digital work. 
Arts in HK café
Booth A15, Art Central
Hong Kong Convention and Exhibition Center
March 22, 2023 (Wed) 14:00 – 20:00
March 23, 2023 (Thu) 12:00 – 20:00
March 24, 2023 (Friday) 12:00 – 20:00
March 25, 2023 (Saturday) 11:00 – 18:00
By partnering with creators from different backgrounds — Australia, America, Germany, Japan, and more — the Hong Kong Tourism Board emphasizes the connection that art facilitates. In addition to the cross-disciplinary artworks, each featured artist has also created a special design for the Arts in Hong Kong logo. To learn more about the "Art in HK café" project and view the new logo designs, visit DiscoverHongKong.com.