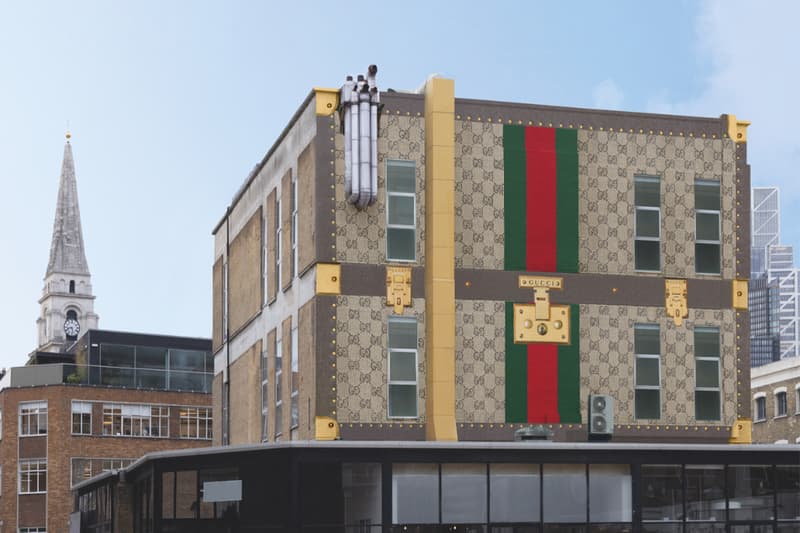 1 of 2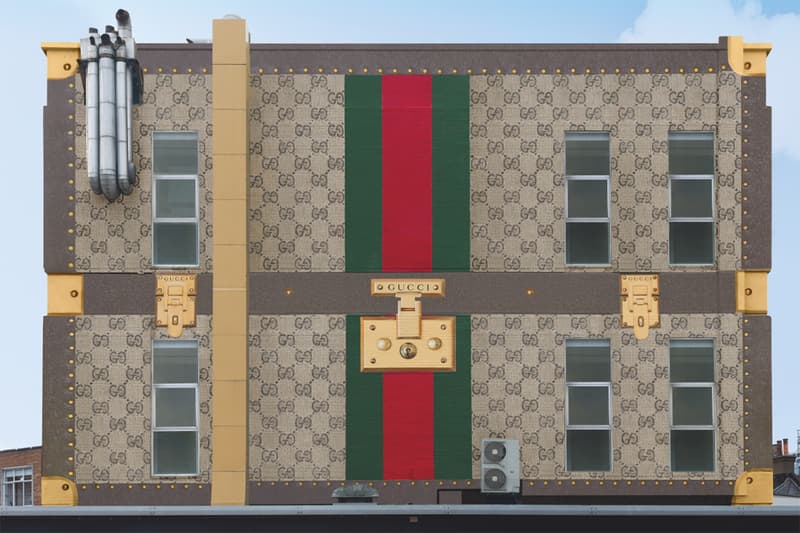 2 of 2
Gucci Takes Its Monogram Trunks to London's Brick Lane for Valigeria Campaign
Building on its luggage-heavy history.
---
Gucci has just taken over London's Brick Lane, with the luxury brand's hard-shell suitcase covering a space by Old Truman Brewery. Gucci has returned to the city's Shoreditch neighborhood following its 2021 pop-up to debut new wall art in celebration of its persistent Valigeria campaign.
The travel-forward baggage campaign previously fronted by Ryan Gosling takes inspiration from '70s traveling aesthetics, growing on Gucci's roots in accessories. London's Old Truman Brewery has assumed the shape of a vintage Gucci suitcase painted on the building's exterior facade. The brand's "GG" monogram enhances the walls, accompanied by green and red linear decor and gilded Gucci-branded metal clasps.
Take a closer look at Gucci's new artwork at London's Old Truman Brewery in the gallery above.
In case you missed it, light up Elton John's platform boots with cent.ldn's candle collectibles.