Nike Honors Indigenous Culture and Craft in New N7 Collection
Featuring designs inspired by ancestral artwork and elements from Indigenous traditions.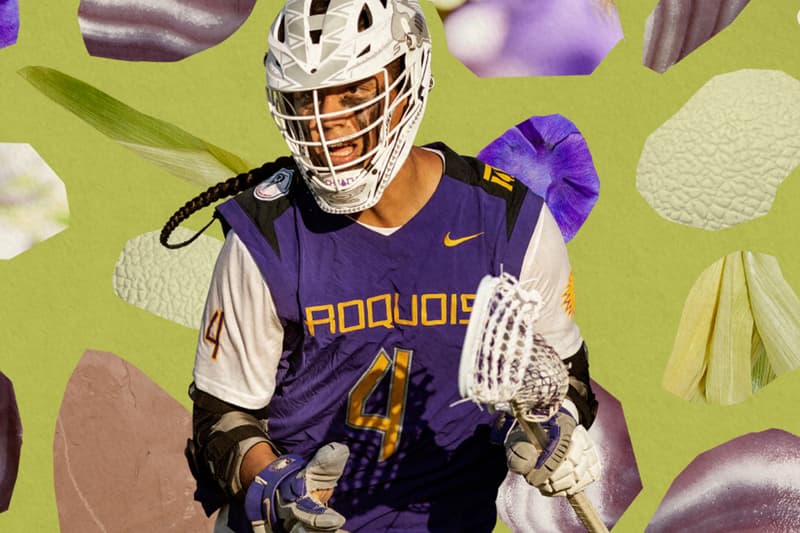 1 of 2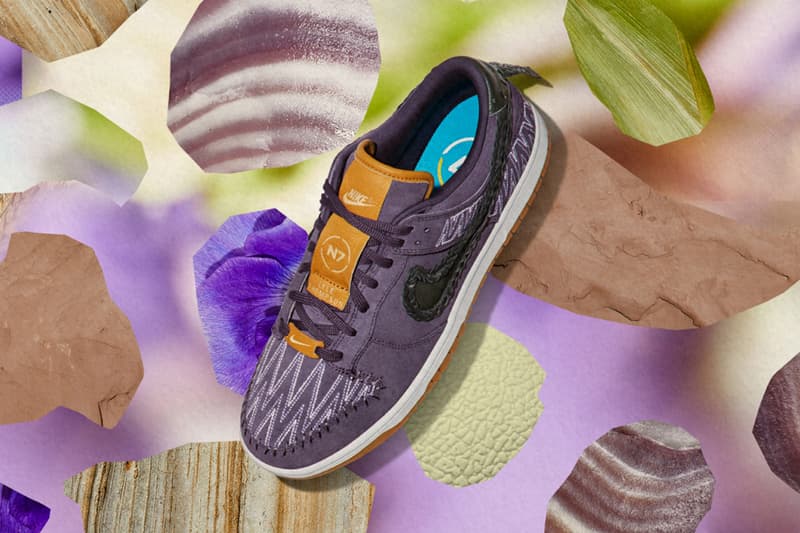 2 of 2
Inspired by traditions from Indigenous lands of prominent athletes like Lyle Thompson, Lauren Schad and Kyrie Irving, Nike has released the new N7 Collection. Through footwear and apparel driven by the artistic traditions that come from the lands of Onondaga Nation to Cheyenne River Lakota Nation and Standing Rock Sioux Tribe, Nike pays tribute to the athletes' roots. Featuring thoughtful colors and materials to honor Indigenous cultures and craft, learn about the meaning behind the N7 Collection. 
With a wide range of apparel and footwear, the Nike N7 Collection is designed to honor and embody the values, stories and diversity of Indigenous traditions and craft. Special regalia and ancestral artwork from each athlete's Tribal Nation is incorporated into the shoes in the N7 Collection. For Thompson, the braided details of the N7 Nike Dunk Low pay homage to traditional hairstyles worn by the athlete and his brothers. The purple colorway is also a reference to the national flag of the Iroquois Confederacy. The N7 Nike Air Zoom Type has a colorway inspired by the medicine wheel– a Lakota cultural symbol representing balance and the four directions– and intricate porcupine quill art from Lauren Schad's Tribe, the Cheyenne River Lakota Nation.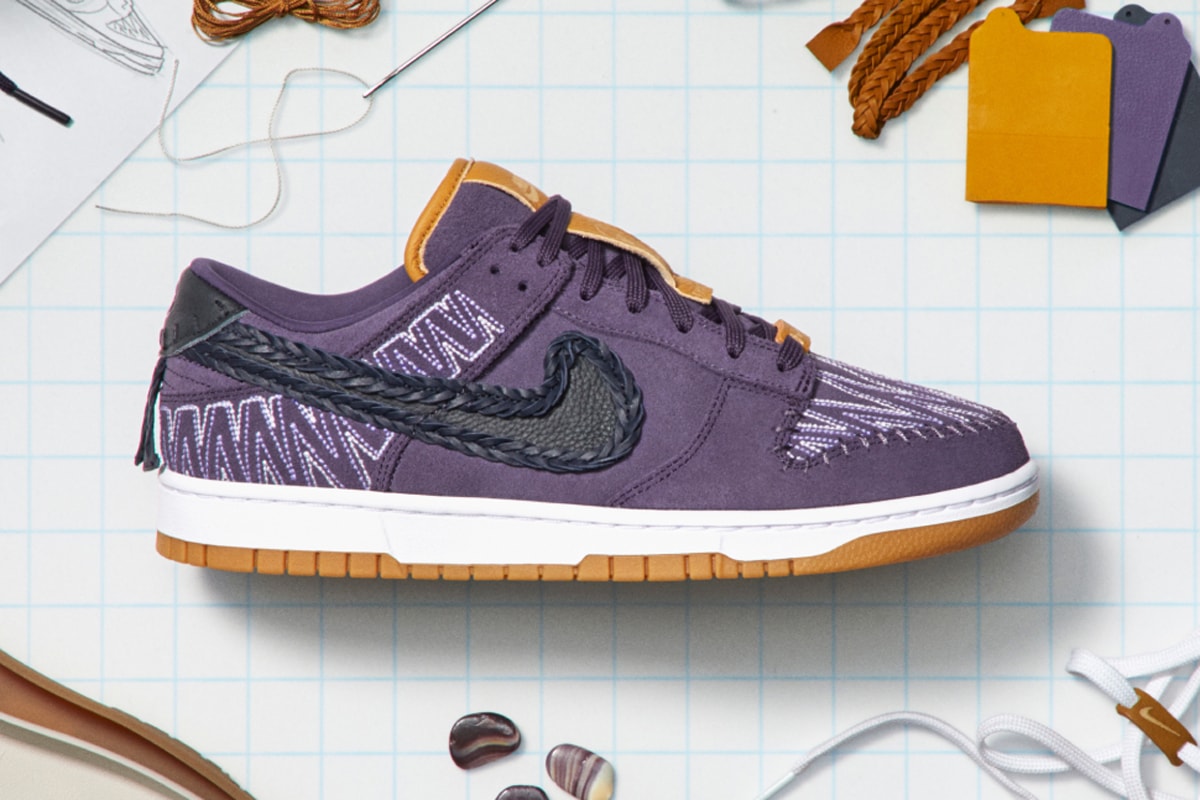 The N7 Nike Kyrie Low 4 was inspired by a star quilt, a traditional art form of the Standing Rock Sioux Tribe, that Kyrie Irving was gifted during his naming ceremony. Featuring bright colors and a stitch detail graphic, this shoe is finished with embroidery inspired by hand-crafted techniques. Overall, the three footwear silhouettes include important personal design touches that relate to each athlete's identity.
Throughout the N7 collection, the raw, neutral colors reflect the natural landscapes of Indigenous nations. The apparel in the N7 Collection adds an elemental connection to the land and respect to Indigenous traditions. Inside the clothing, a tag inspired by the colors of the medicine wheel reaffirms Nike's commitment to supporting Indigenous youth.
The N7 Collection is now available in the U.S. and Canada at select Nike and Hibbett Sports retail locations and on Nike's website.