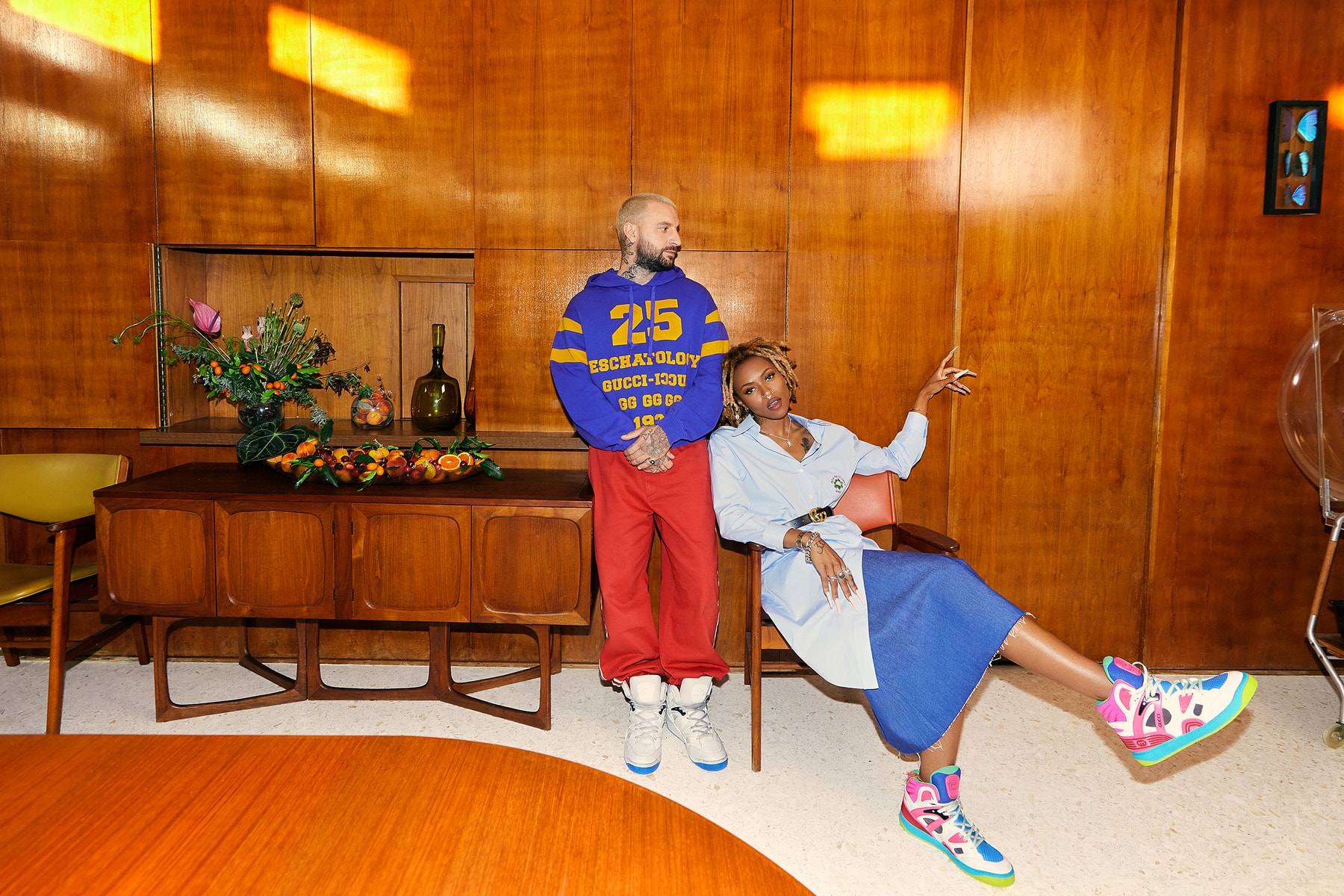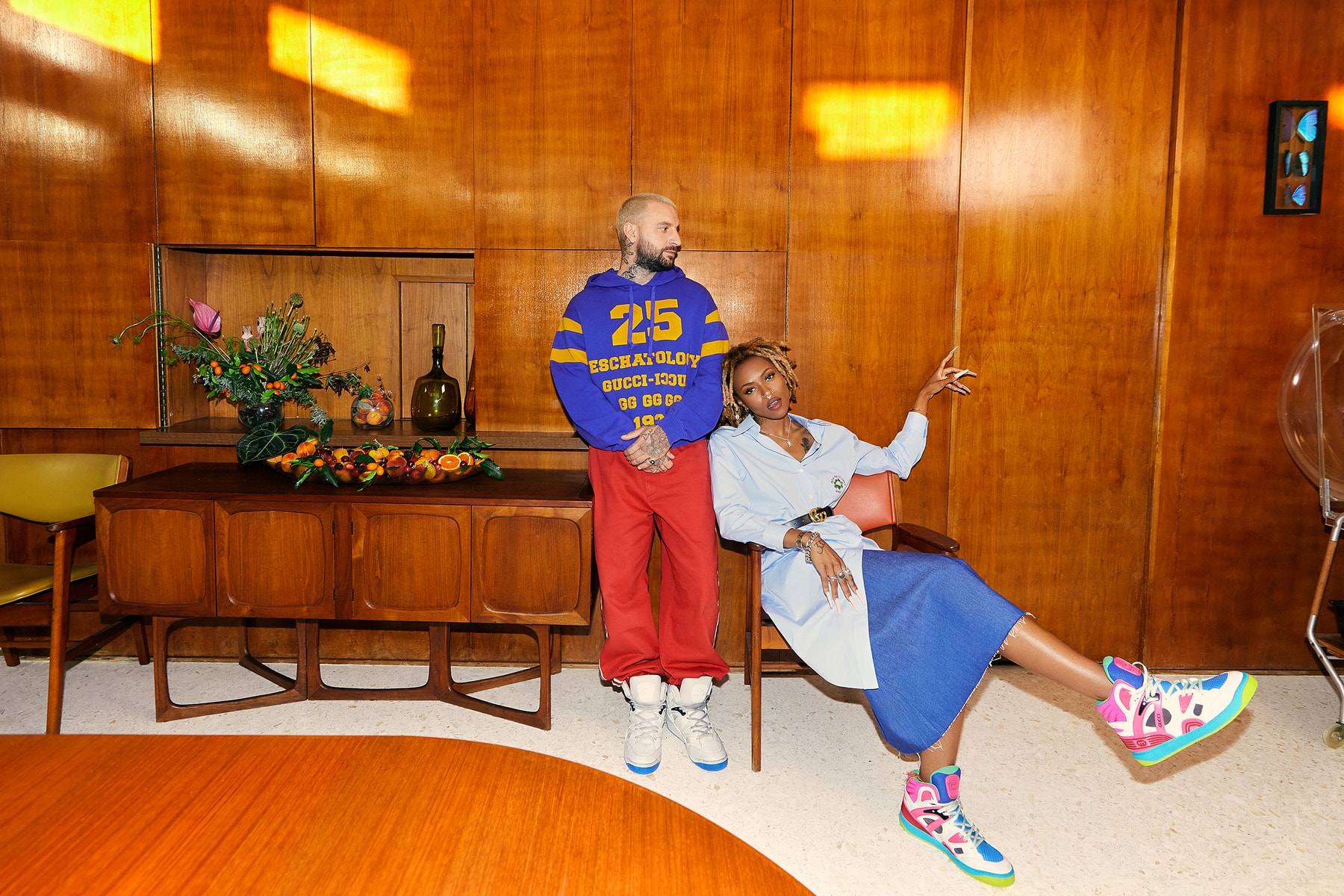 Gucci Stream Series Kicks Off With a Zany Eschatalogy and Basket Sneaker Fashion Haul
Featuring The Shoe Surgeon and Brittany Byrd as the curious unboxers.
Presented by Gucci
Gucci introduces a brand new video series, 'Gucci Stream', in partnership with HYPEBEAST. The Gucci Stream explores the corners and subcultures of user-generated videos online. A world of streaming in which anything is possible, it's created for all the things that we love, hate, want and need.
For the initial launch, Gucci and HYPEBEAST present the 'Fashion Haul' episode starring custom footwear designer The Shoe Surgeon and artist and curator Brittany Byrd. Together, they film their unique fashion haul video, inspired by the format that online streamers have popularized, and millions of viewers have grown to love. We catch them as they unbox Gucci's brand new t-shirts and sweatshirts featuring the 25 Eschatology print and the brand's latest Gucci Basket Sneakers.
With sneakers being his main passion point, reviewing the Gucci Basket Sneaker on camera was second nature for The Shoe Surgeon. The sneaker, coming in several color renditions, is a striking high-top designed by Creative Director Alessandro Michele, and constructed mainly from an innovative sustainable material. 70% of the materials used in the upper come from renewable and sustainable sources.
The silhouette has a distressed look, and bright colors detailed in mixed materials are integrated into the design. Each iteration has a bold pop of hue and fluorescent rubber trims displaying House motifs that are applied to the tongues and the outsides of the shoes.
1 of 2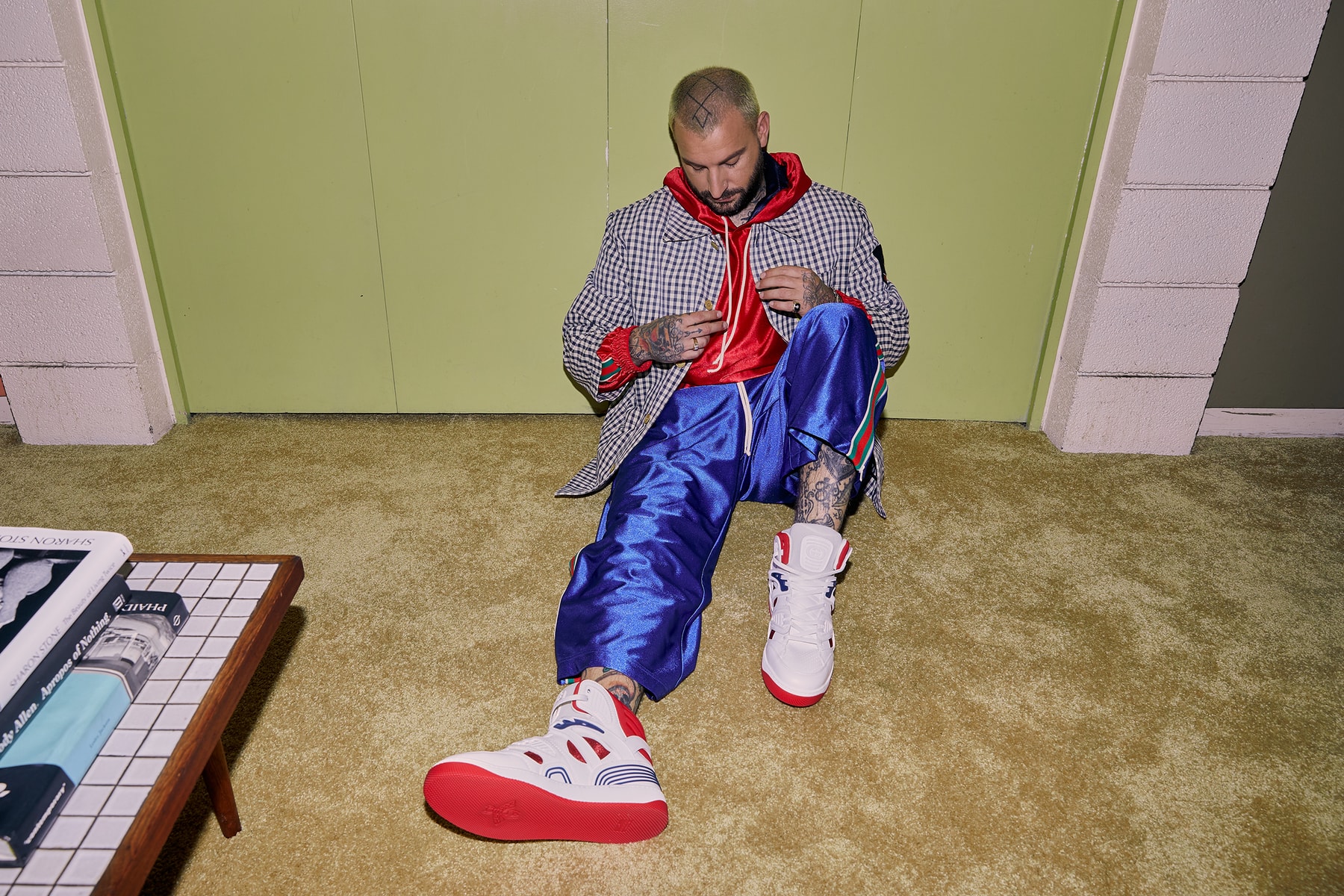 2 of 2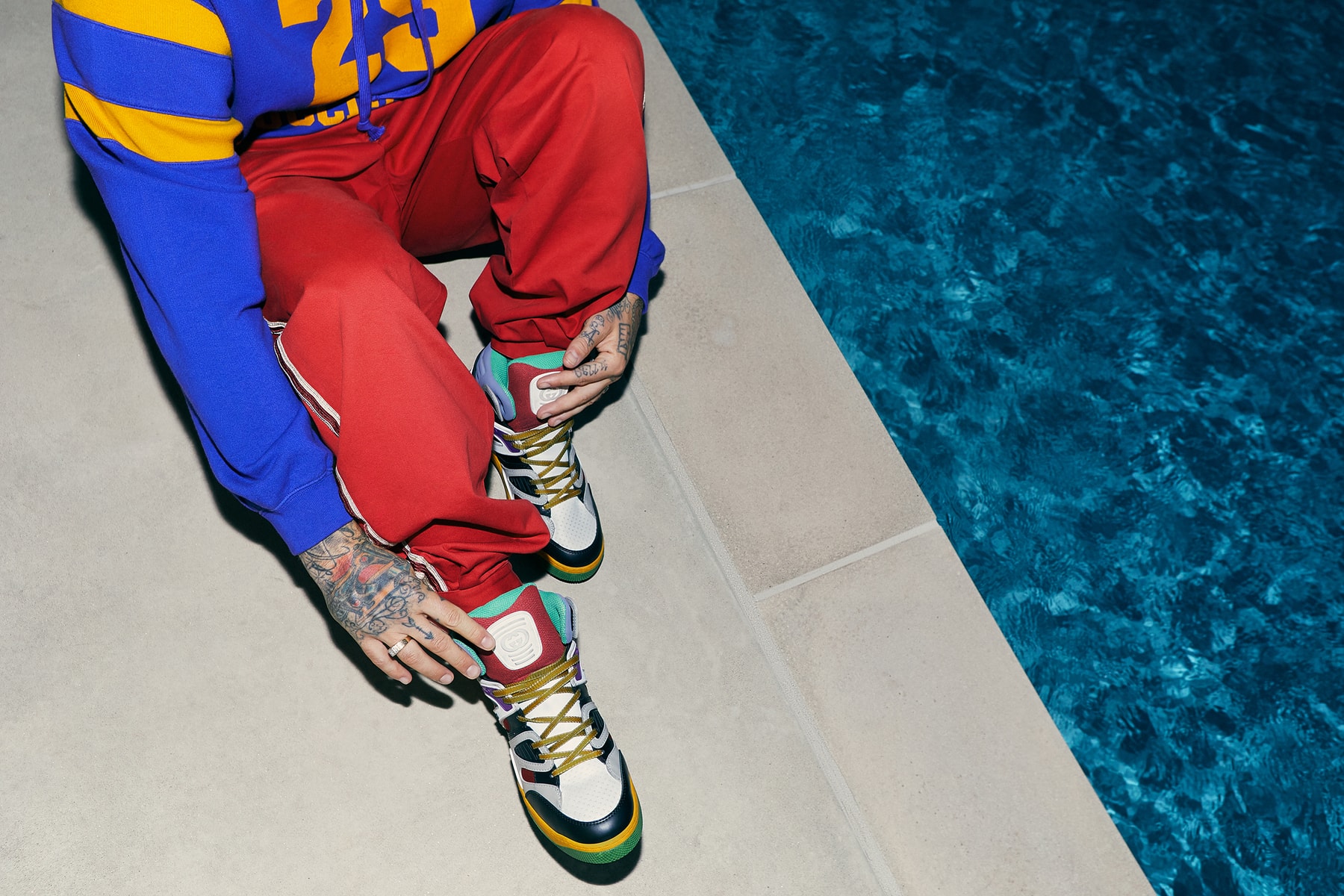 Brittany and TSS also reviewed the ready-to-wear pieces with the 25 Eschatology print for Gucci Stream. The line sees '25 Eschatology' and a band of large-scale stripes layered across rugby fit T-shirts and sweatshirts, adding contrasting colors to the apparel in the collection, as well as the sneakers and other accessories. The range itself, having been named 'Eschatology', pin points towards a doctrine that explores the destiny of humans and the universe.
1 of 2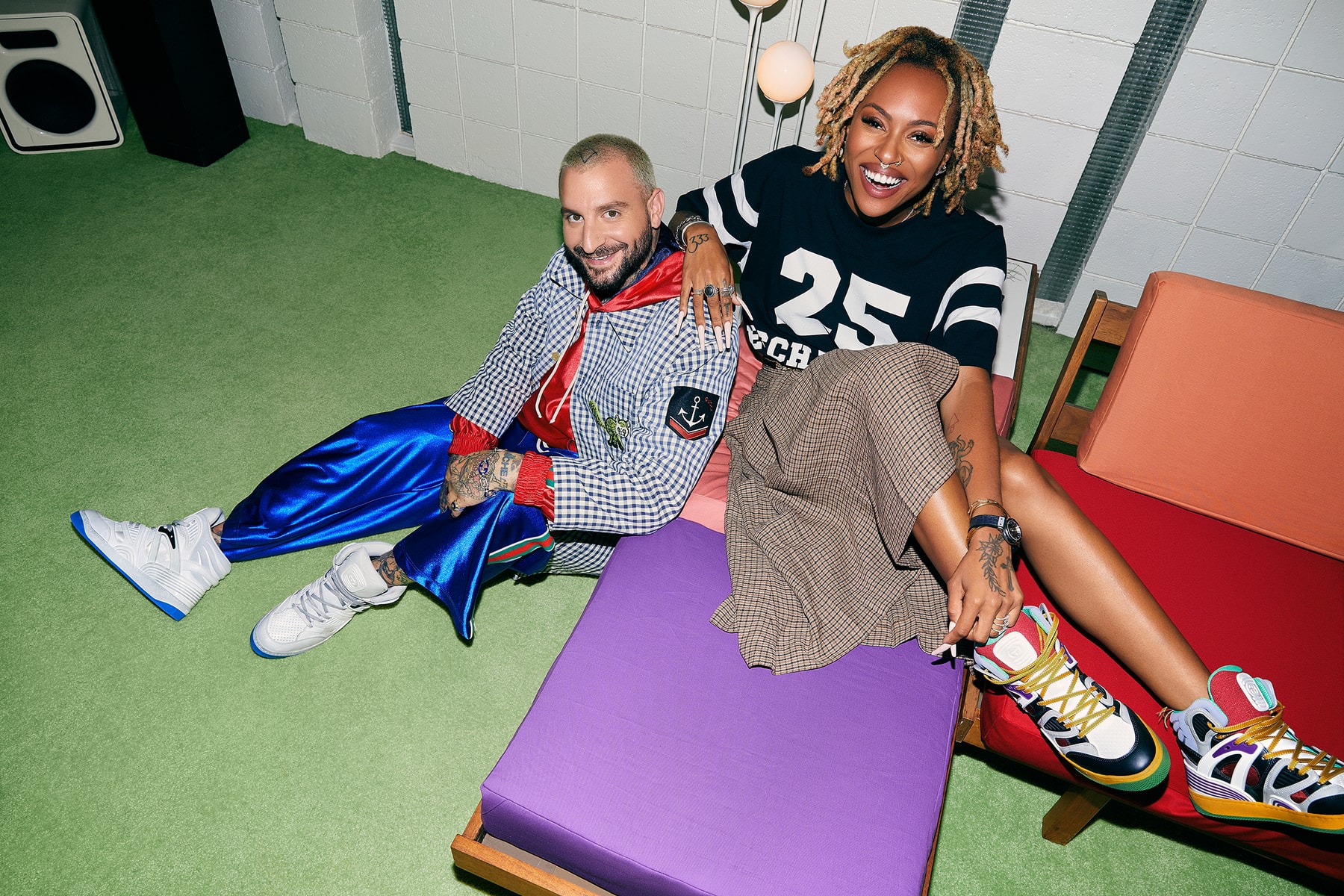 2 of 2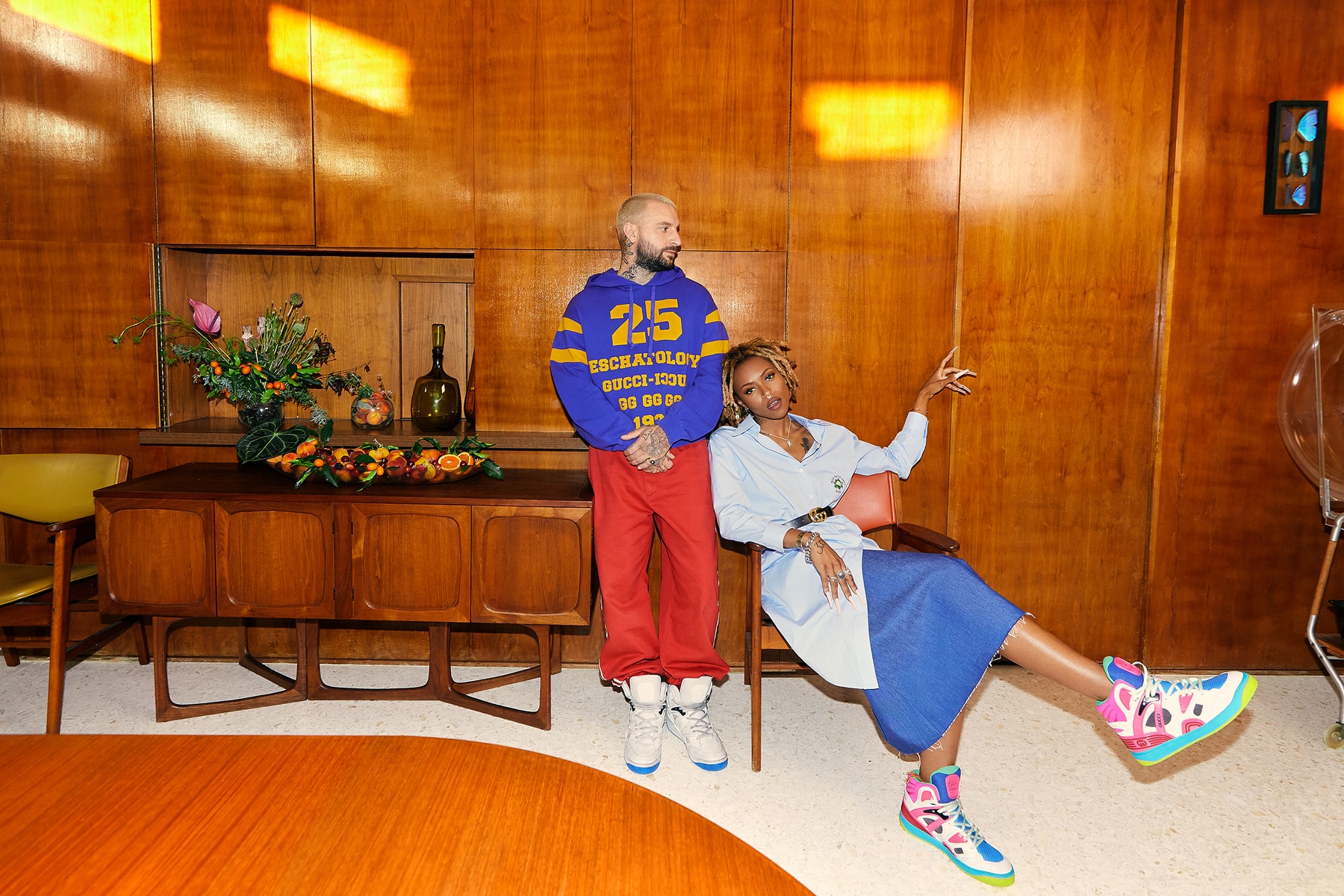 A grand and lofty concept for a grand and lofty fashion haul video, this Gucci episode in partnership with HYPEBEAST is the dynamic pairing of internet streaming, creativity, enigmatic personalities, and Gucci's latest sneaker, apparel and accessory range. Things are expected to get a little bit eccentric, in the best — and most unconventional — way possible.
1 of 2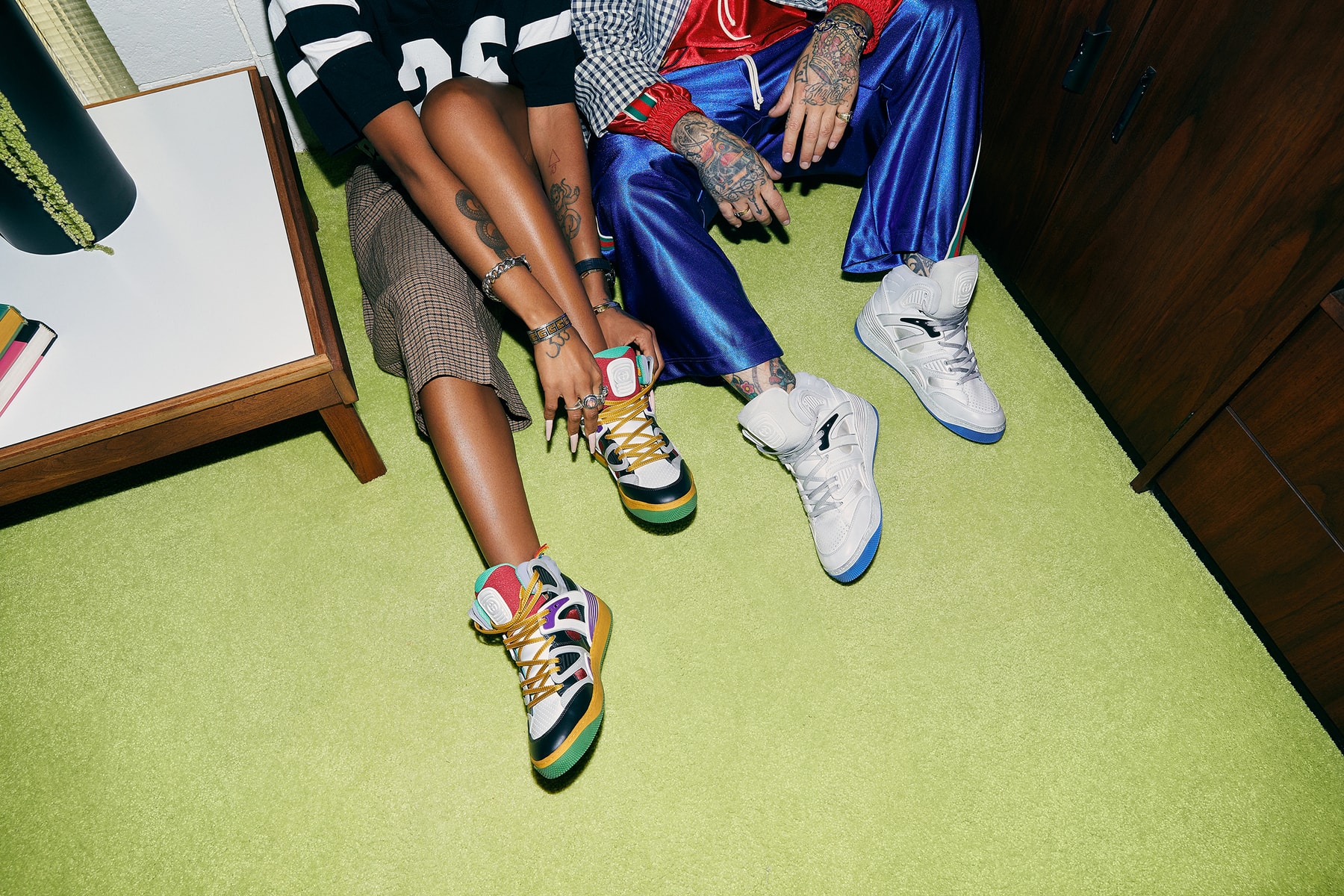 2 of 2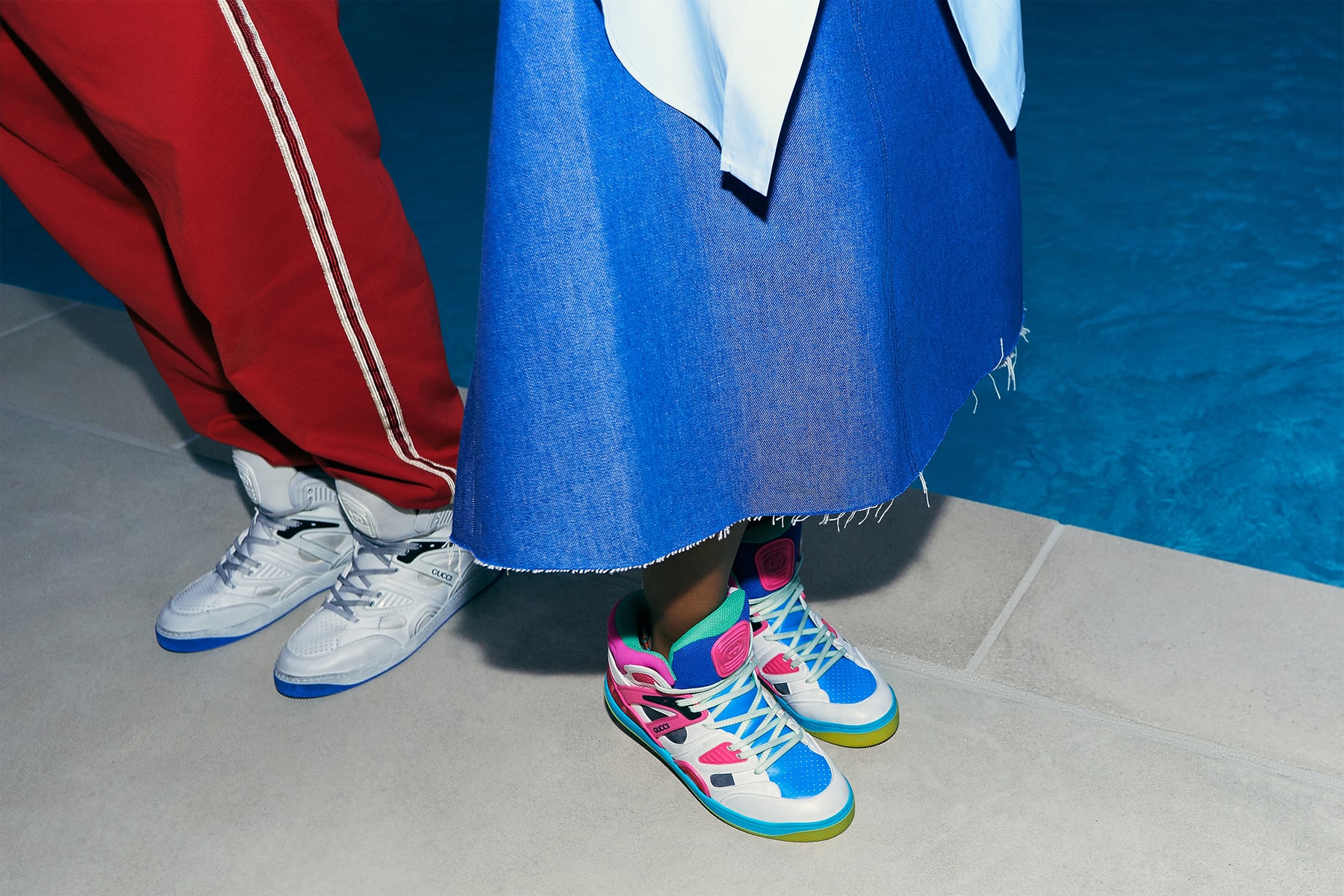 Discover more about the Gucci Basket Sneakers — coming in multiple colors and fabric combinations — on Gucci.com and through the shoppable image links above.