U.S. Sprinter Sha'Carri Richardson Will Miss Olympics After Testing Positive for Marijuana
The 100m sprinter was a gold medal favorite.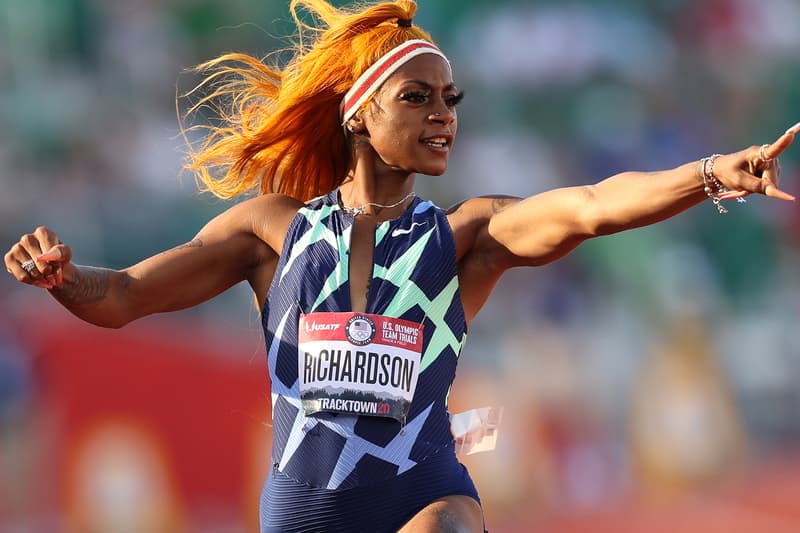 Track star Sha'Carri Richardson has been suspended from the U.S. Olympic Team after THC was found in her system after a recent drug test.
The 21-year-old ran the 100 meters in 10.86 seconds which put the USA in contention for a gold medal at this year's 2021 Tokyo Olympics. As Marijuana is prohibited by both USADA (United States Anti-Doping Agency) and WADA (World Anti-Doping Agency), Richardson's qualifying times have been cleared from the records, moving every sprinter below her time up one spot.
Richardson commented that her use of Marijuana was due to the pain she felt after losing her mother just before the trials, following up with the tweet, "I am human." During this ordeal, there are two vocal camps reacting to the news over Twitter: One arguing the "rules are rules" narrative while the other denouncing cannabis as a performance-enhancing drug.
There are also rumors floating around saying that Richardson would still be able to compete in the 4×100-meter relay as her suspension would be up by then, but chances are slim. This bit of bad news would be enough to destroy most athletes' spirit but Richardson is staying strong in pointing out that she is still young, will be back to compete, and that this will never happen again.
I am human

— Sha'Carri Richardson (@itskerrii) July 1, 2021
I don't know why marijuana is banned. Maybe a good reason. Maybe not. I know how it feels to lose a parent. Indescribable pain! I'm from the same neighborhood as @itskerrii Tough place! I wish people would stop calling her and this ban stupid unless you know the reason for both.

— Michael Johnson (@MJGold) July 2, 2021
White twitter when michael Phelps got caught for weed vs now when it's sha'carri richardson pic.twitter.com/dKvBlYadNc

— jw (@iam_johnw2) July 2, 2021
How Black twitter showing up right now for Sha'Carri Richardson pic.twitter.com/L5oQ4NPn3b

— BlackCultureEntertainment? (@4TheCulture____) July 2, 2021
Twitter after hearing the @olympics we're trying to suspend Sha'Carri Richardson over some weed. pic.twitter.com/u6SvwDqBkn

— Matthew A. Cherry (@MatthewACherry) July 2, 2021
Signed. Sealed. Delivered.

Sha'Carri Richardson is taking her speed to the #TokyoOlympics.#TrackFieldTrials21 (?️ @NBCOlympics)pic.twitter.com/y7xqtLmWF1

— NBC Sports (@NBCSports) June 20, 2021
In other Olympic news, 17-year-old dashes past Usain Bolt's record to qualify for U.S. Olympic Team.