17-Year-Old Dashes Past Usain Bolt's Record to Qualify for U.S. Olympic Team
Erriyon Knighton is now the youngest male U.S. track Olympian.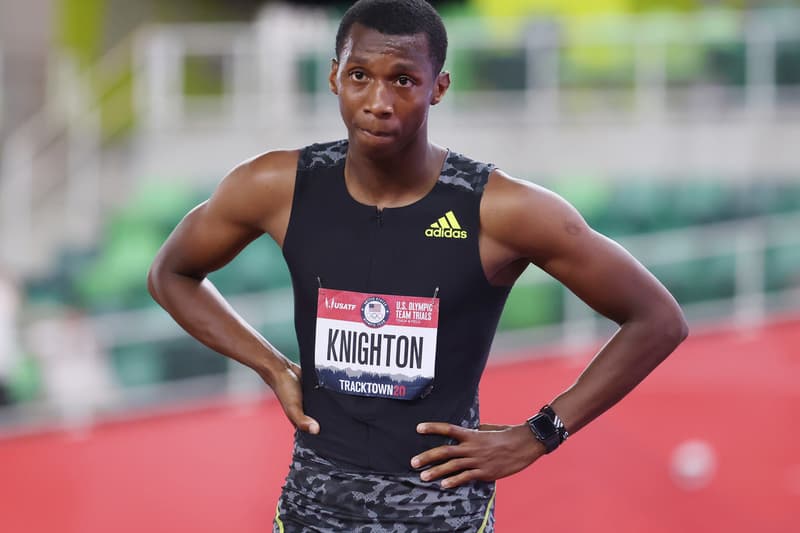 A 17-year-old has just secured his spot on the U.S. Olympic Team with an impressive performance in the 200m sprint.
Erriyon Knighton of Tampa, Florida, did more than just qualify for the 2021 Tokyo Olympics in stunning fashion, he also set a new world record during Sunday's Track & Field Olympic Team Trials in Eugene, Oregon. His 200m time of 19.84 seconds not only puts him in the top spot for the world under-18 and under-20 records, but his time also surpasses the sprinting legend Usain Bolt's under-18 and under-20 record times of 20.13 seconds and 19.93 seconds, respectively.
While Knighton does still have some milliseconds to shave off his time before reaching Bolt's current 200m record time of 19.19, he is in a good position considering Bolt didn't reach the 19.84-second mark until he was almost 21 years old. Knighton will be joining U.S. Olympic teammates, Kenny Bednarek and Noah Lyles in Tokyo. It should also be noted that Knighton is now the youngest American male to make the U.S. Olympic Track & Field team since Jim Ryun ran the 1500m in 1964.
Can we appreciate how insanely fast this 200m final was….
19.74 – Noah Lyles
19.78 – Kenny Bednarek
19.84 – Erriyon Knighton
19.90 – Fred Kerleypic.twitter.com/p2w9RGyQCd

— Travis Miller (@TravisMillerFlo) June 28, 2021
17-year-old Erriyon Knighton and @LylesNoah lead the second 200m semi of the night ⚡️@usatf | #TrackFieldTrials21 x #TokyoOlympics

? NBC / https://t.co/X4DjdJu4po pic.twitter.com/336j9Tgtsa

— #TokyoOlympics (@NBCOlympics) June 27, 2021
-Grant Holloway 12.81 110m hurdles (#2 all-time)
-Rai Benjamin 46.83 400m hurdles (#2 all-time)
-Gabby Thomas 21.61 200m (#3 all-time)
-Erriyon Knighton 19.88 200m world U20 record (oh, and he's only 17)

Fairly confident that was the greatest day of sprinting I've seen in person

— Jonathan Gault (@jgault13) June 27, 2021
"Erriyon Knighton (17) will be the youngest American man to compete in track and field at the Olympics since Jim Ryun in the 1500 meter race in 1964." ? https://t.co/o0nbw093JD

— Coach Joe Stokowski (@CoachStokowski) June 28, 2021
In other sports news, fan holding cardboard sign causes one of Tour de France's worst pile-ups.