adidas YEEZY SLIDE Named World's Hottest Men's Product for Q2 2021
Thom Browne's pleated skirt joins the list, while Gucci holds on as world's hottest brand.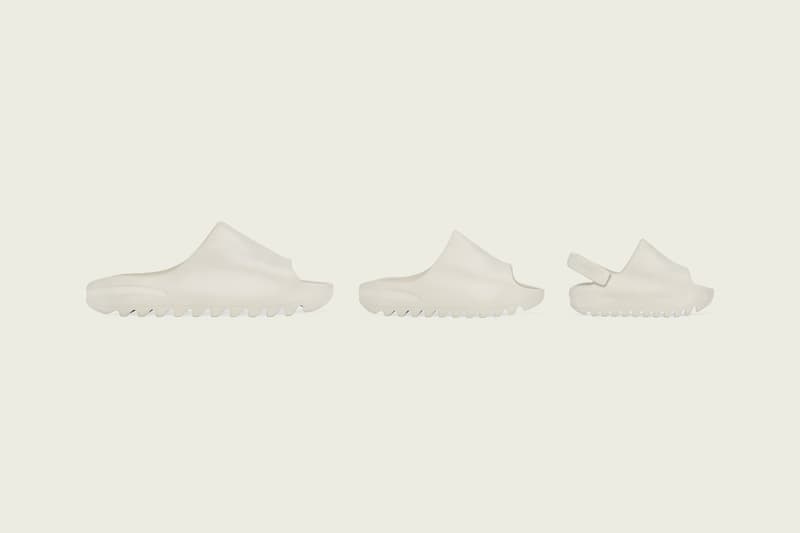 The Lyst Index has returned for the second quarter of 2021, once again using Google search data, social media mentions and shopper behaviour to calculate the hottest brands and products in the world.
The findings for Q2 see Gucci hold on to its top sport as the hottest brand in the world, a title it has taken for four consecutive quarters. The top three is rounded out by Dior (in second, up from third) and Nike (dropping from second to third). The luxury focused top 10 also features Louis Vuitton, Prada, Balenciaga, Moncler, Bottega Veneta, Saint Laurent and Versace in descending order.
The Lyst Index also covers the world's hottest products for the last quarter, with the adidas YEEZY slide taking the men's top spot. While the first place may not be entirely surprising, the Index has unearthed some more interesting findings. Over the course of Q2, searches relating to "agender fashion" have increased by 46%, the impact of which is seen by the inclusion of Fendi's Baguette bag (6th place) and Thom Browne's pleated skirt (10th place) on the hottest men's product list. Earlier this year, we spoke to a number of designers about dresses for men.
To see the full Lyst Index for this quarter, head over to the Lyst site.
In other fashion news, this is why Phoebe Philo's return to the industry could represent a turning point for fashion.