Zendaya Speaks on Future With Marvel After 'Spider-Man: No Way Home'
Explaining that making the third film "was kind of bittersweet."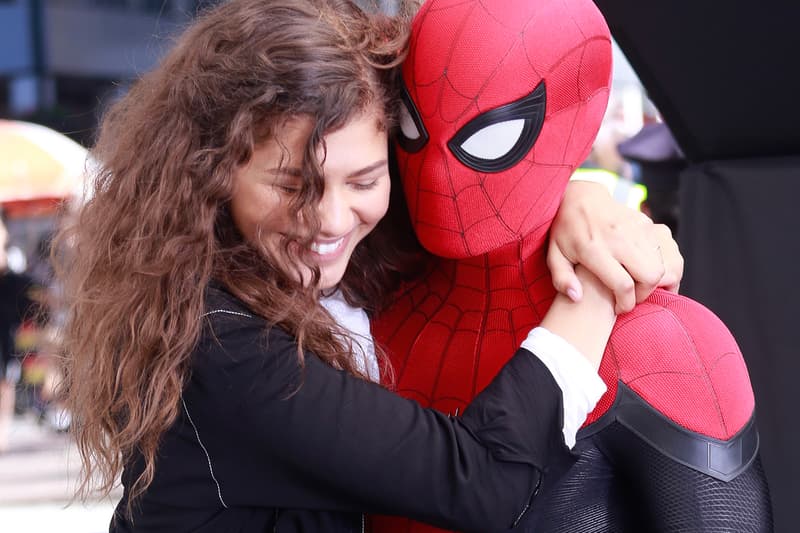 With the release of Spider-Man: No Way Home scheduled for December 2021, franchise star Zendaya revealed that she is unsure of her future with Marvel.
Speaking to E! News, the actress shared that making No Way Home "was kind of bittersweet," adding, "We don't know if we're gonna do another one. Like, is it just gonna be three and done? Normally you do three movies and that's pretty much it, so I think we just were all absorbing and taking the time to just enjoy the moment, being with each other, and being so grateful for that experience."
Zendaya also touched on being part of two legacies: Spider-Man and Space Jam. "When I did the first [Spider-Man] movie, I was 19," she said. "It's pretty special growing up all together and being part of another legacy. It's the Space Jam legacy and the Spider-Man legacy. There's been so many different Spideys before us, and just kind of making everybody proud. So I don't know, I feel very lucky to be a part of two kind of major legacy franchises."
Tom Holland, who plays the titular role, also previously said that he will "be there in a heartbeat" if the studio wants him to return as Peter Parker. "[No Way Home] would be my last one [under contract] so I've always said to them if they want me back I'll be there in a heartbeat," he shared. "I've loved every minute of being a part of this amazing world. It's changed my life for the better, I'm so lucky to be here. If they want me back, I'll be there, if they don't, I will walk off into the sunset a very, very happy person because it's been an amazing journey."
Spider-Man: No Way Home premieres December 16.
Elsewhere in entertainment, Black Widow scored the biggest North American opening since COVID-19 ravaged theaters.