Disney+ Drops 'Star Wars: The Bad Batch' Series on May the 4th
Future episodes air every Friday beginning on May 7.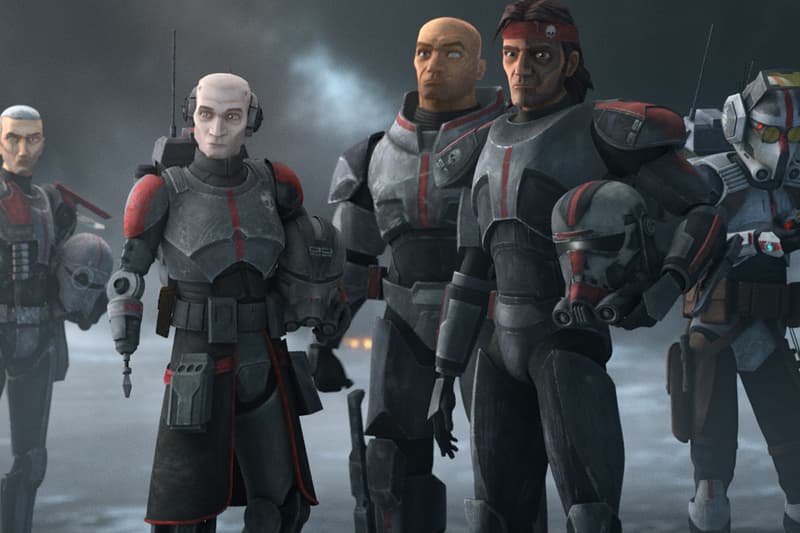 Disney+ is celebrating May the 4th, also known as Star Wars Day, in a fitting way — by releasing a new original series in the Star Wars universe.
"Star Wars: The Bad Batch," takes place in the immediate aftermath of the Clone War and "follows the elite and experimental clones of the Bad Batch (first introduced in 'The Clone Wars') as they find their way in a rapidly changing galaxy."
"Members of Bad Batch — a unique squad of clones who vary genetically from their brothers in the Clone Army — each possess a singular exceptional skill which makes them extraordinarily effective soldiers and a formidable crew," the description of the series states. "In the post-Clone War era, they will take on daring mercenary missions as they struggle to stay afloat and find new purpose."
The special 70-minute premiere airs on May 4, with future episodes dropping every Friday beginning on May 7. In addition, Disney+ is releasing "Maggie Simpson in 'The Force Awakens From Its Nap,'" a new Star Wars-inspired short featuring iconic characters from "The Simpsons." Additionally, Lucasfilm and Disney+ have commissioned original artwork to take over the service for several days, with artists and fans from around the world paying homage to the iconic movies.
The new series, short, and artwork will be available on Disney+ in the U.S. beginning at 12:00am PDT. The artwork will be featured on the service until May 9 and will also be available for purchase through Amazon.
In other news, Disney and Sony reportedly signed a new licensing deal that will make Sony titles available to stream Disney+.