Eleven Madison Park Will Reopen in June With An Entirely Plant-Based Menu
The three Michelin starred restaurant calls our current food system "unsustainable."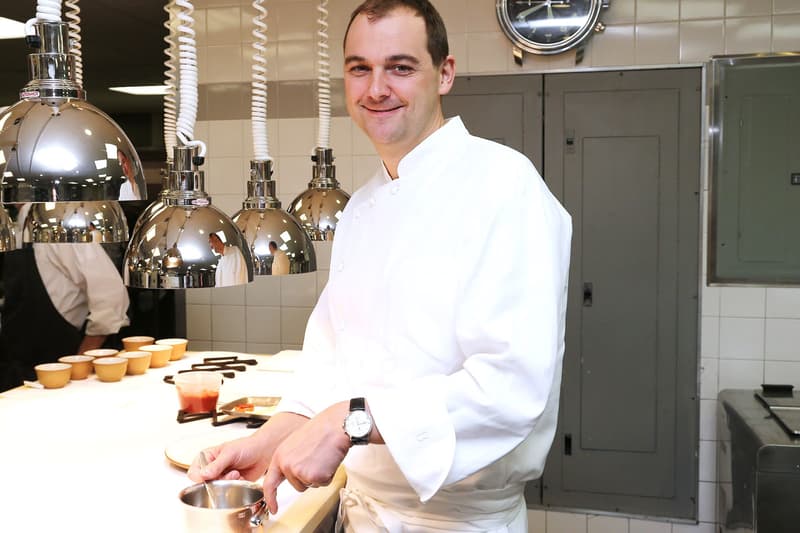 Eleven Madison Park — a three Michelin starred New York City restaurant seated at the helm of global fine dining — will no longer serve animal products once it reopens in June, the restaurant announced on Monday.
The world-renowned dining spot, once famous for its signature daikon-plum roast duck and pig-bladder-incubated celery root orbs, has crafted an entirely plant-based menu because, according to head chef Daniel Humm in a letter he shared on the restaurant's website, "it was becoming ever clearer that the current food system is simply not sustainable."
"It was clear that after everything we all experienced this past year, we couldn't open the same restaurant," he continued. "We've made the decision to serve a plant-based menu in which we do not use any animal products. Every dish is made from vegetables, both from the earth and the sea, as well as fruits, legumes, fungi, grains, and so much more."
Humm added that he is aware of the risk that comes with the shift toward plant-based dining, but he believes the change will boost investment in sustaining local communities.
"It is time to redefine luxury as an experience that serves a higher purpose and maintains a genuine connection to the community," he wrote. "A restaurant experience is about more than what's on the plate. We are thrilled to share the incredible possibilities of plant-based cuisine while deepening our connection to our homes: both our city and our planet."
Eleven Madison Park will officially reopen on June 10 for dining.
The shift aligns with a rising movement in the food industry, as several companies have opted to embrace more eco-friendly food practices and the use of sustainable ingredients. Take a look at some of the latest meat-free developments the industry has taken over the last two months: Halal Guys launched a plant-based gyro option, fast-food giant Taco Bell started testing a plant-based protein and Juicy Marbles developed a plant-based filet mignon steak.