You Can Now Enjoy Plant-Based Steak
A filet mignon to be precise.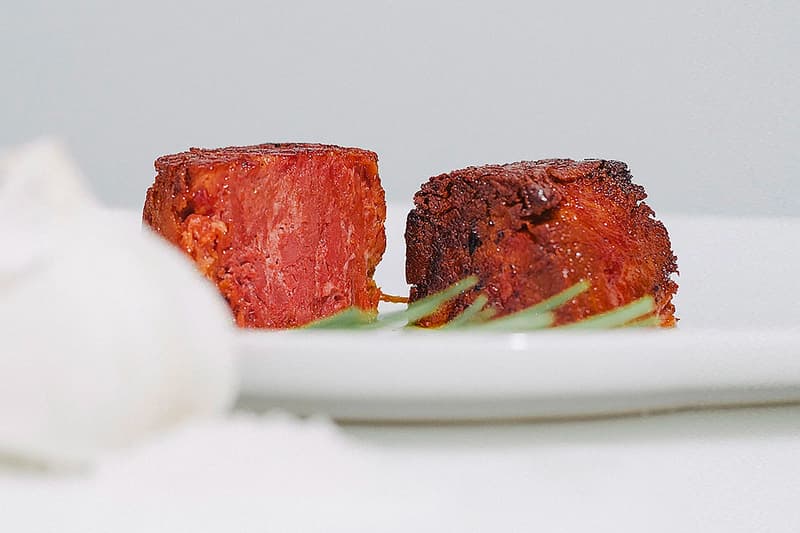 1 of 4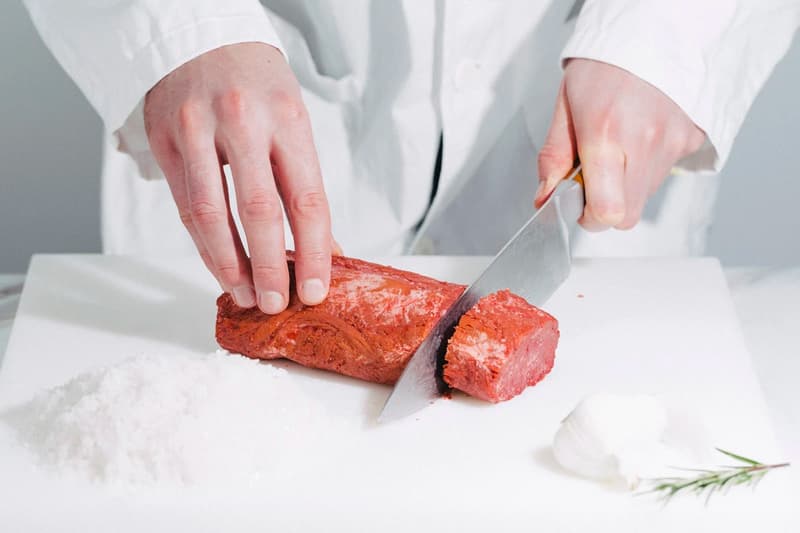 2 of 4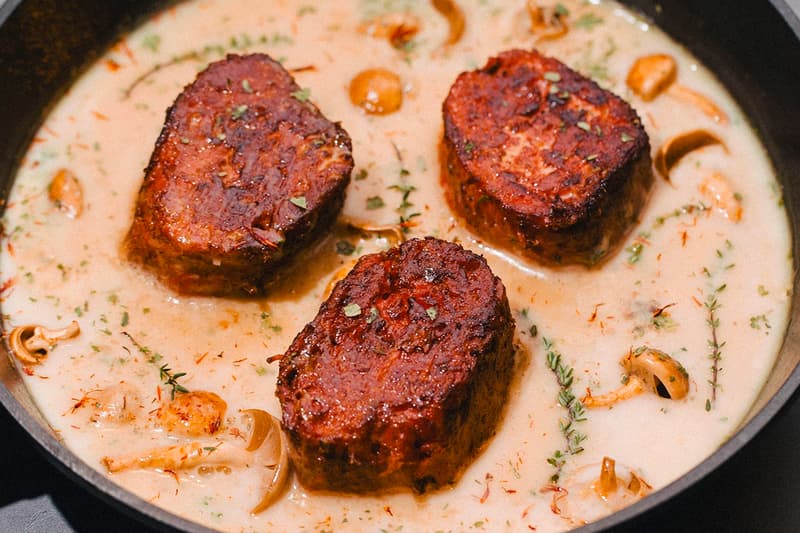 3 of 4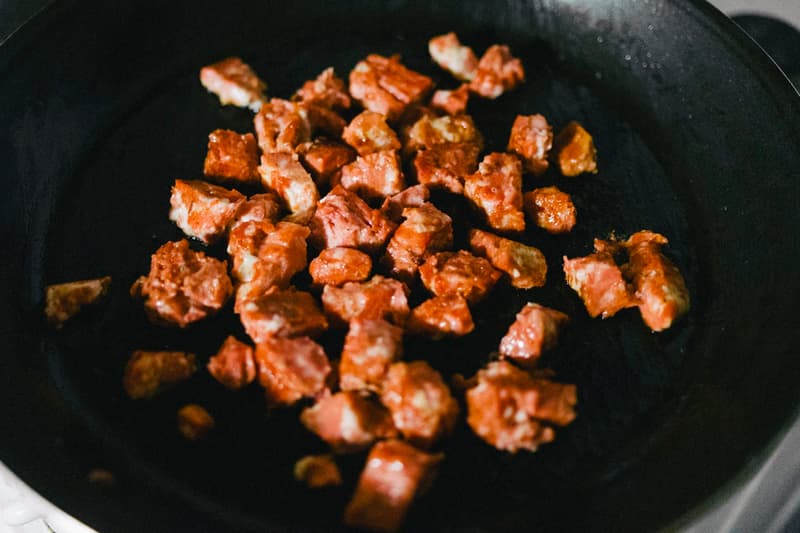 4 of 4
Joining the many flexitarian options offered by names like Impossible Foods and Beyond Meat, Juicy Marbles has now developed a plant-based steak.
The filet mignon is made with soy protein altered to mimic the texture of muscle and fat marbling for a faithful taste experience. Juicy Marbles devised a method to layer the protein fibers to create a steak-like form with a patent-pending machine dubbed the "Meat-o-matic Reverse Grinder™ 9000."
According to co-founder Luka Sincek, "The biggest challenge was getting the right fiber alignment and intramuscular fat structure – the marbling. The most expensive steaks in the world are known for their lush marbling. It takes a lot of energy and a rare breed of cow to attain that. With plant meat, we control it and, thus, over time, can scale up our steak production and bring down the price. Eventually, we'll be able to make the most premium meats attainable for everyone."
Sincek along with Juicy Marbles co-founders Tilen Travnik and Maj Hrovat are now offering their 600-gram Juicy A5 Tenderloin for $148 USD.
View this post on Instagram
View this post on Instagram
For more food and beverage news, Taco Bell is now testing $1 USD menu items.