Taco Bell Now Testing $1 USD Menu Items
Expected to roll out nationwide.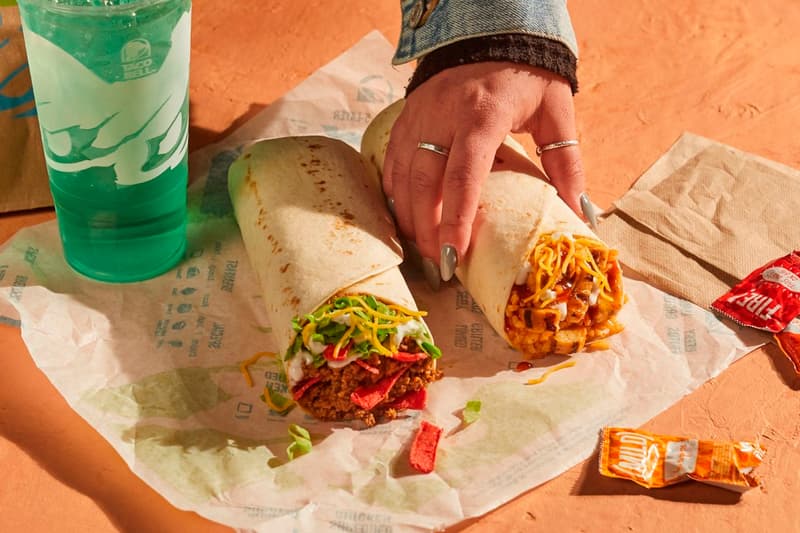 Shortly after introducing Wild Strawberry Lemonade Freeze and bringing back the Quesalupa and potato items, Taco Bell is now reportedly testing out $1 USD menu items.
Reports are noting that $1 USD Spicy Tacos are now available in Columbus, OH and $1 USD Primo Burritos are available in Kansas City, MO.
The Spicy Tacos features a warm flour tortilla, seasoned beef, lettuce, cheddar cheese and a choice of mild jalapeño, medium chipotle and white hot ranch sauce made with ghost chili peppers and creamy buttermilk. Primo Burritos loads a flour tortilla with seasoned beef, crunchy red strips, lettuce, reduced-fat sour cream and cheddar cheese. Customers also have a choice of the Chicken Enchilada Primo Burrito ($1.49 USD) which features white meat chicken, seasoned rice and enchilada sauce.
Although no official word has been made, the $1 USD menu items are expected roll out nationwide later this year.
View this post on Instagram
For more food and beverage news, Chipotle recently introduced Nits new Hand-Crafted Quesadilla.