Labrum's Celebration of West African Heritage Continues for FW21
"St. Giles Blackbirds" tells the story of a black community living in London, deported to Sierra Leone.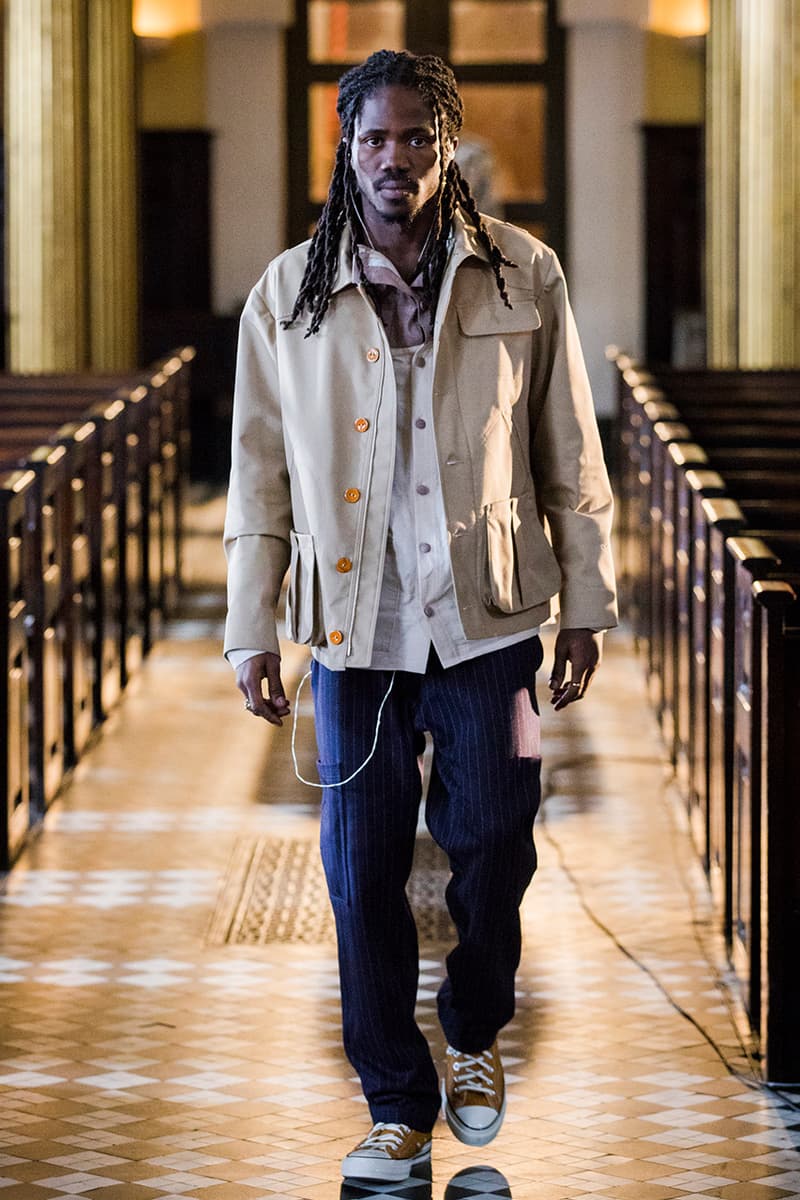 1 of 20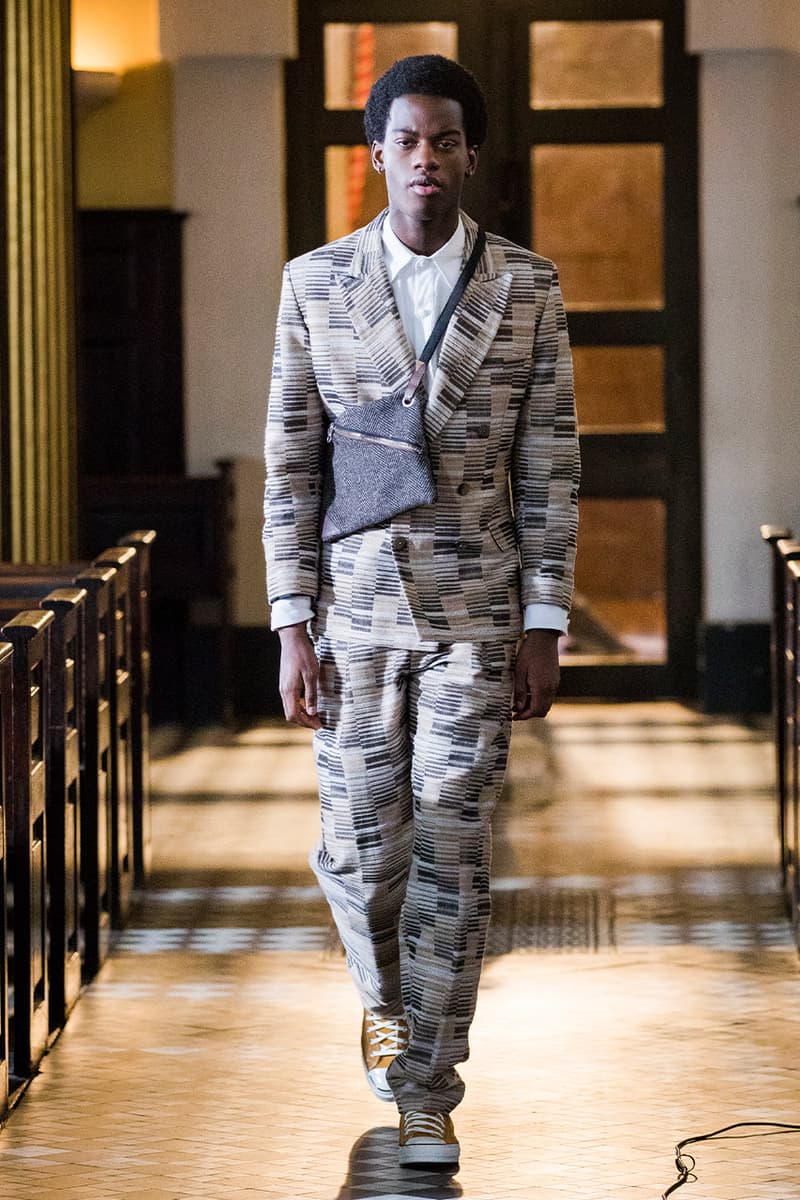 2 of 20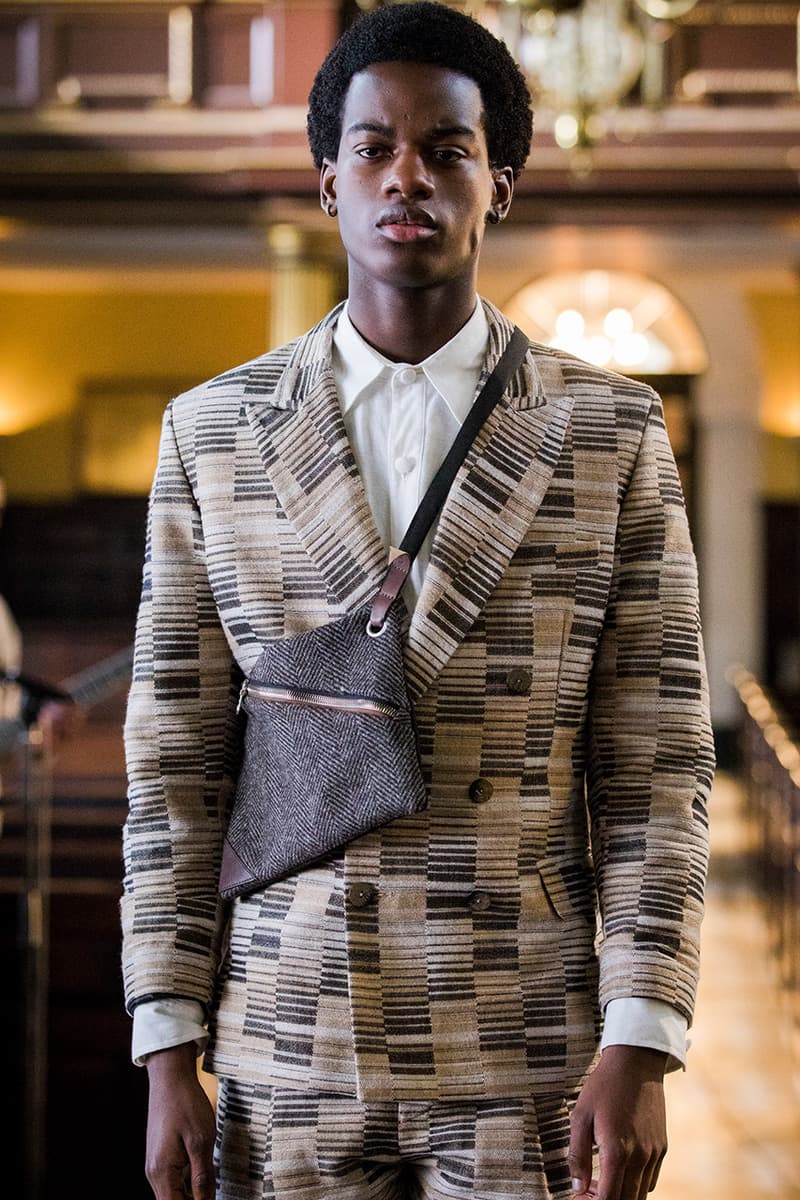 3 of 20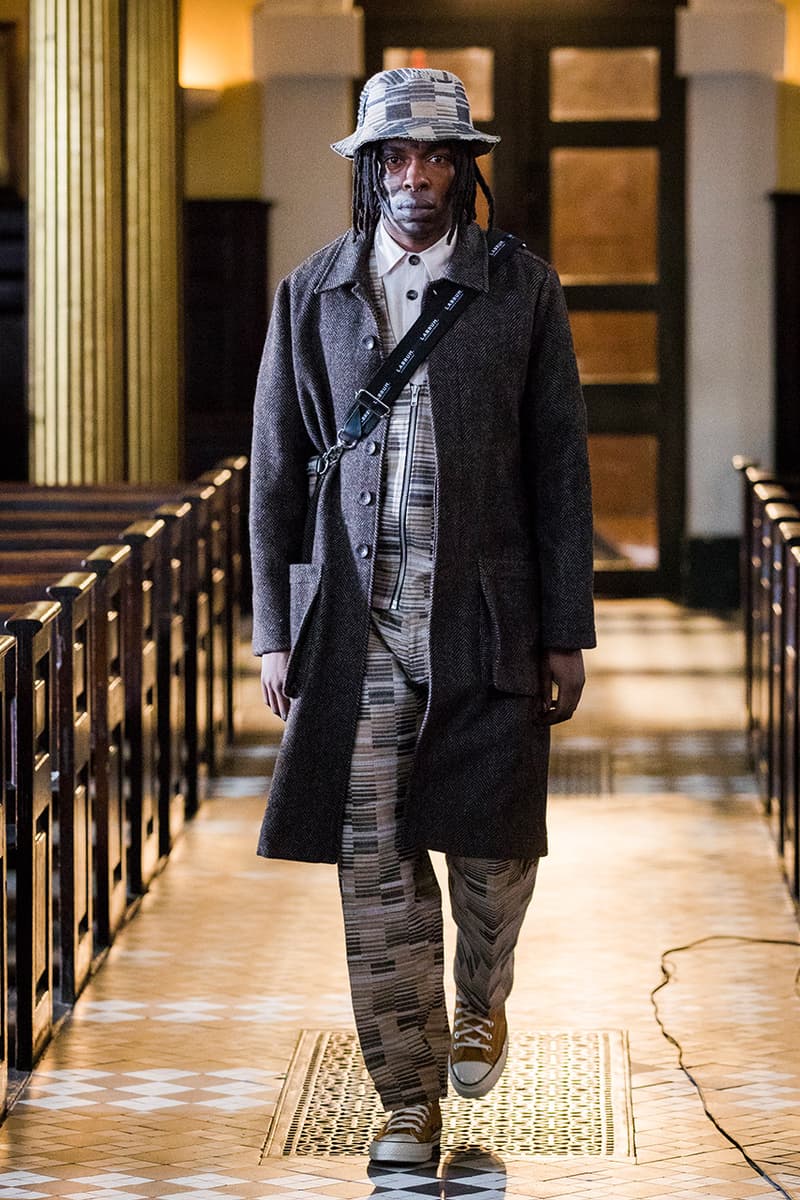 4 of 20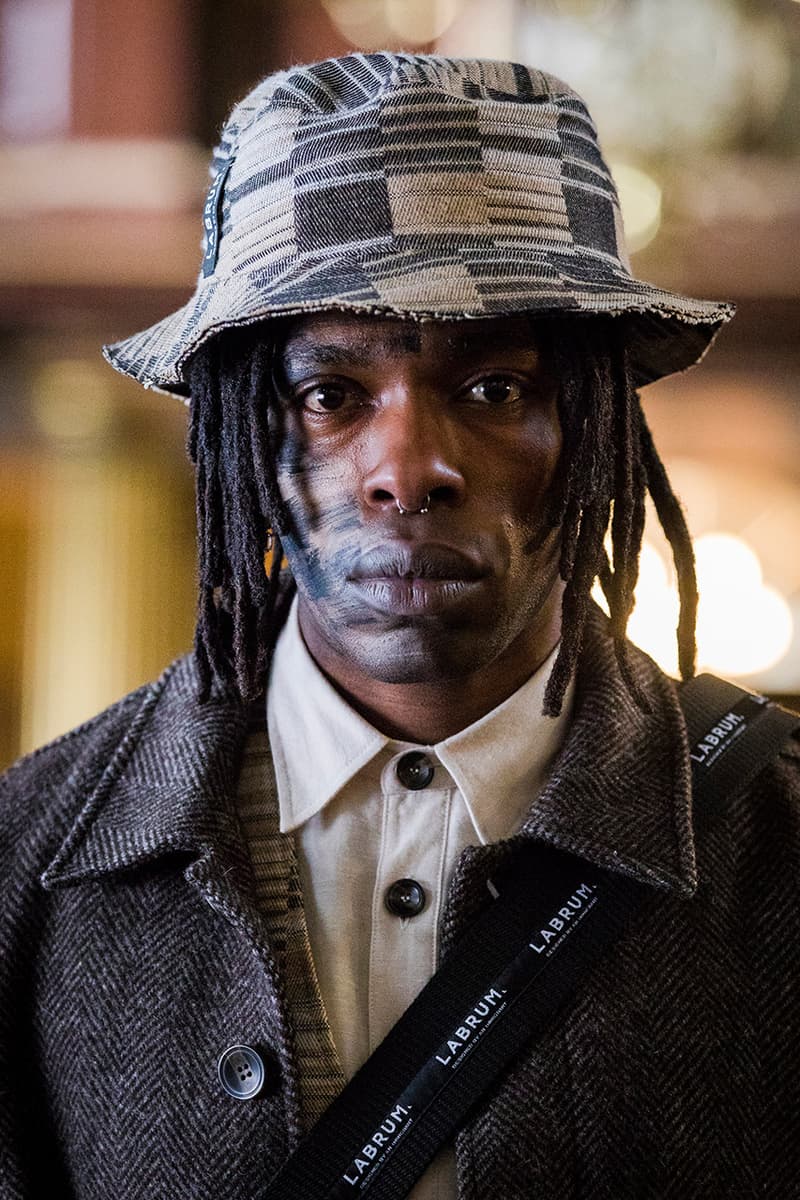 5 of 20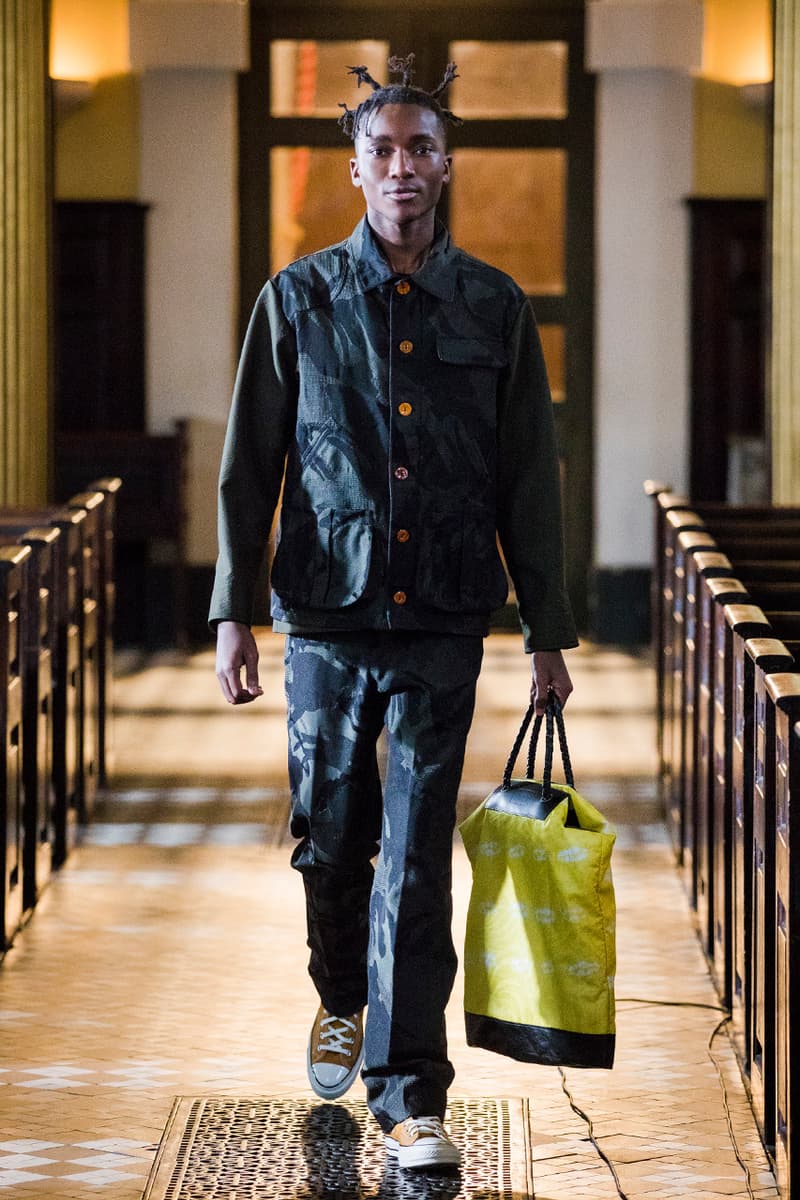 6 of 20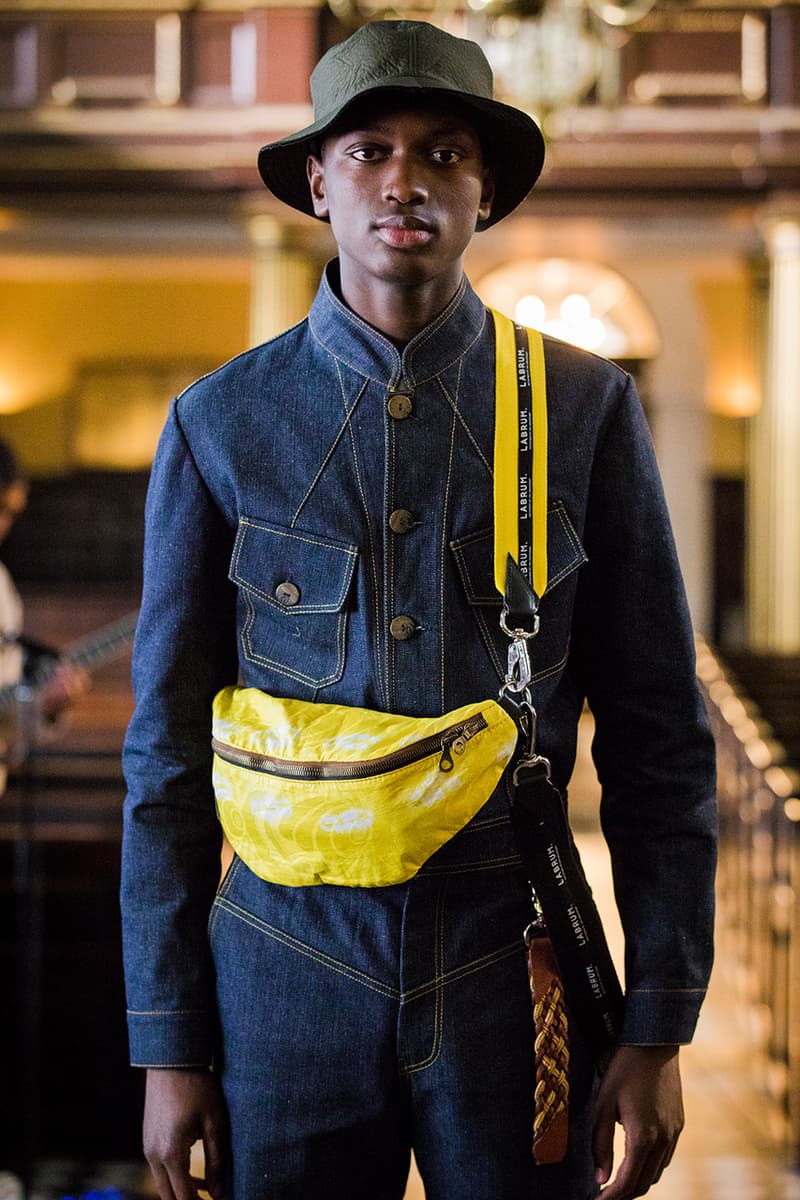 7 of 20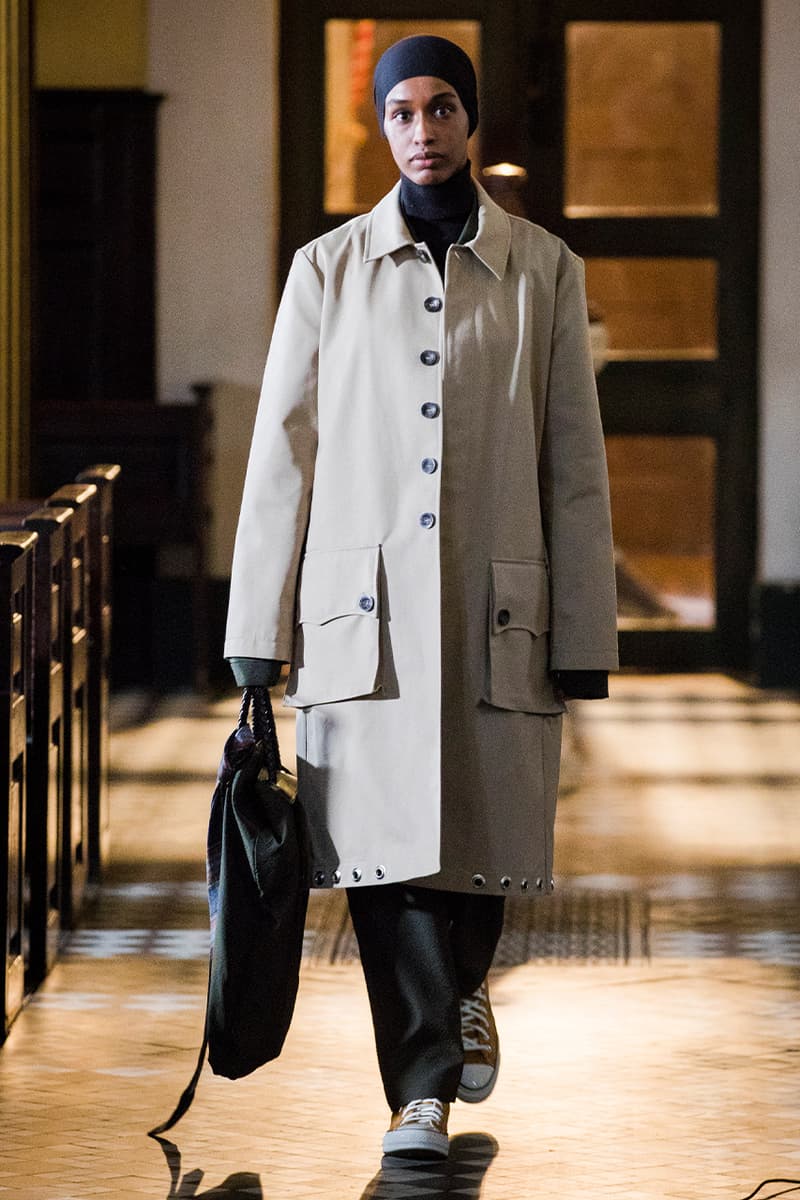 8 of 20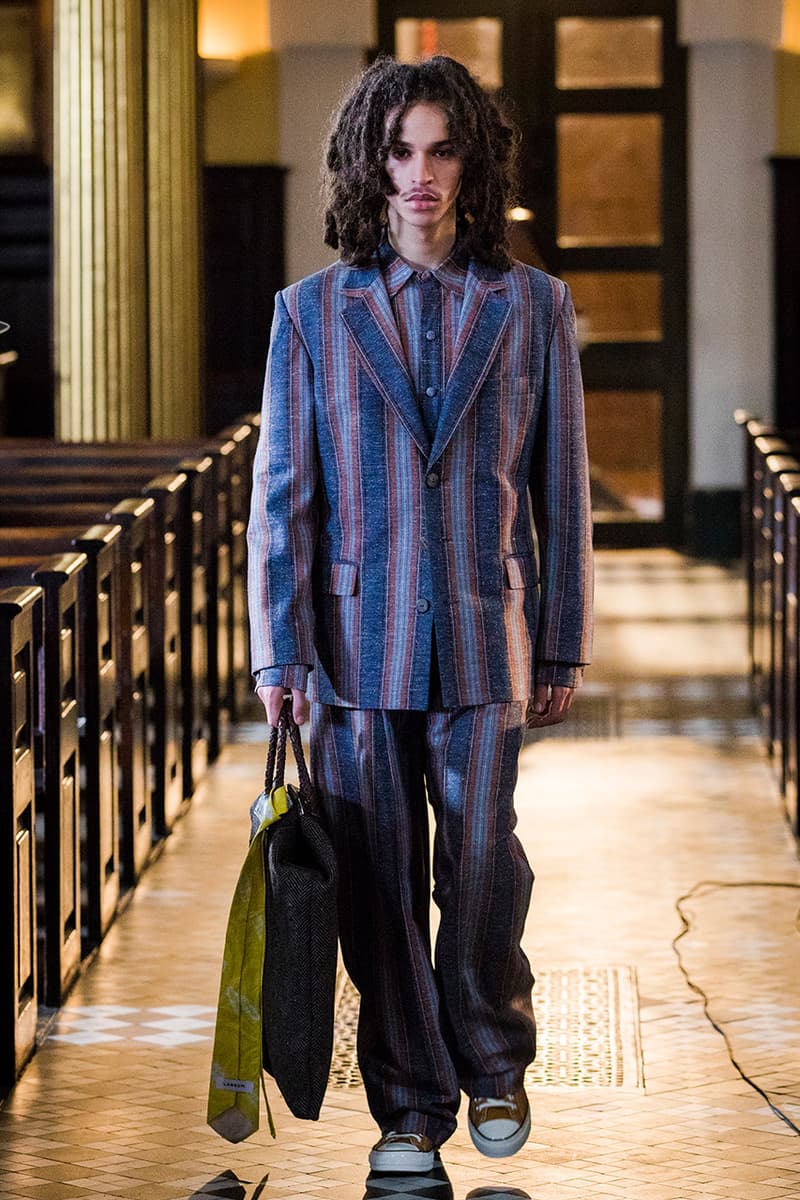 9 of 20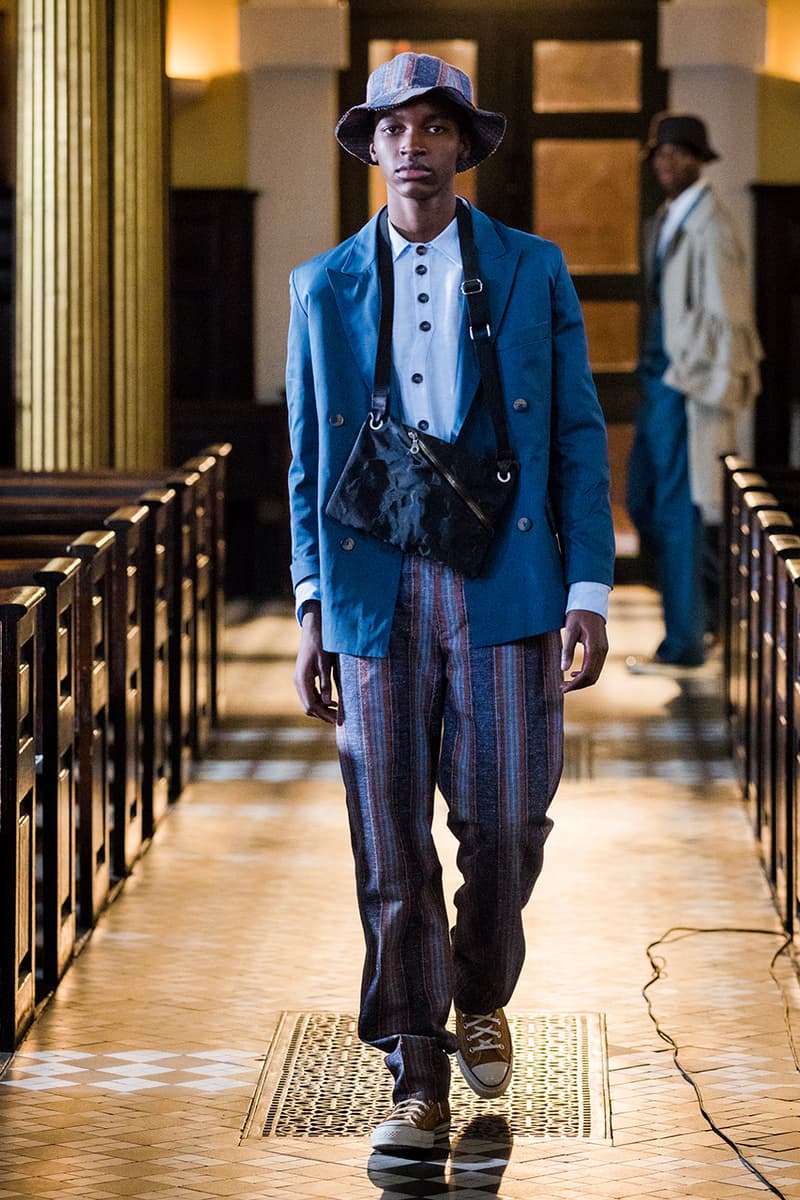 10 of 20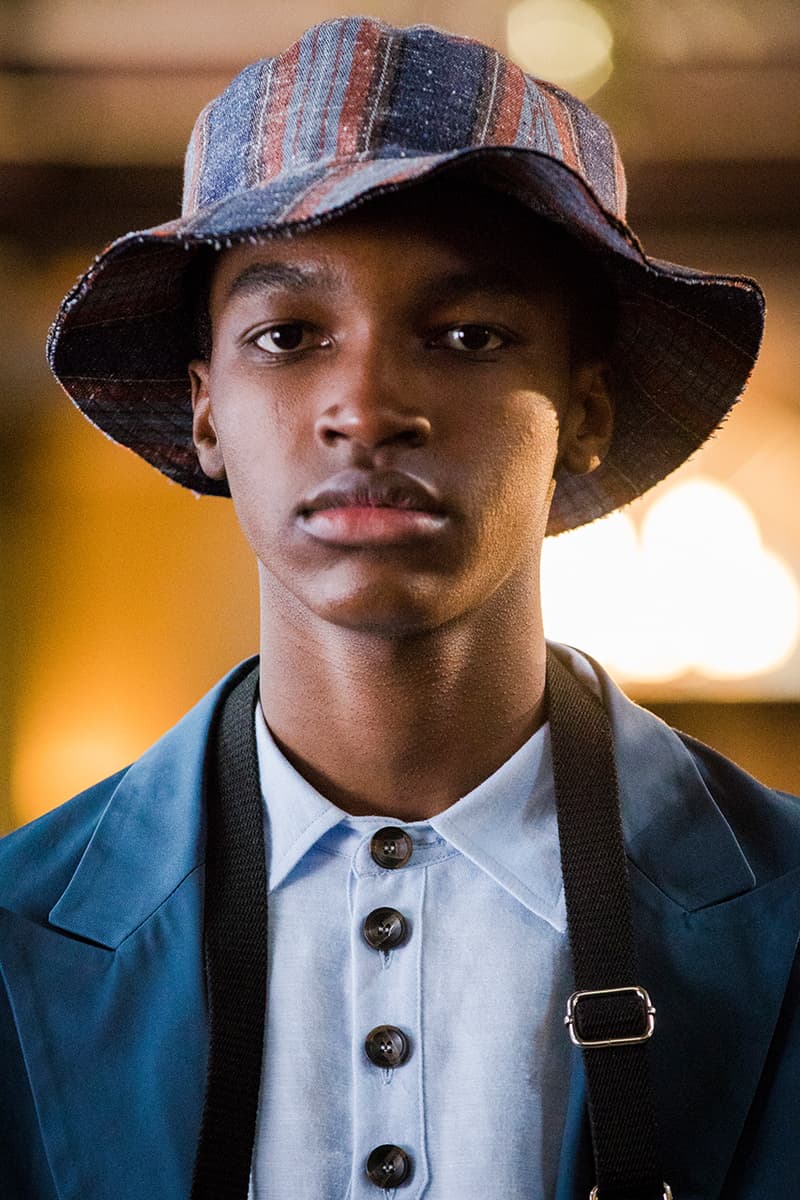 11 of 20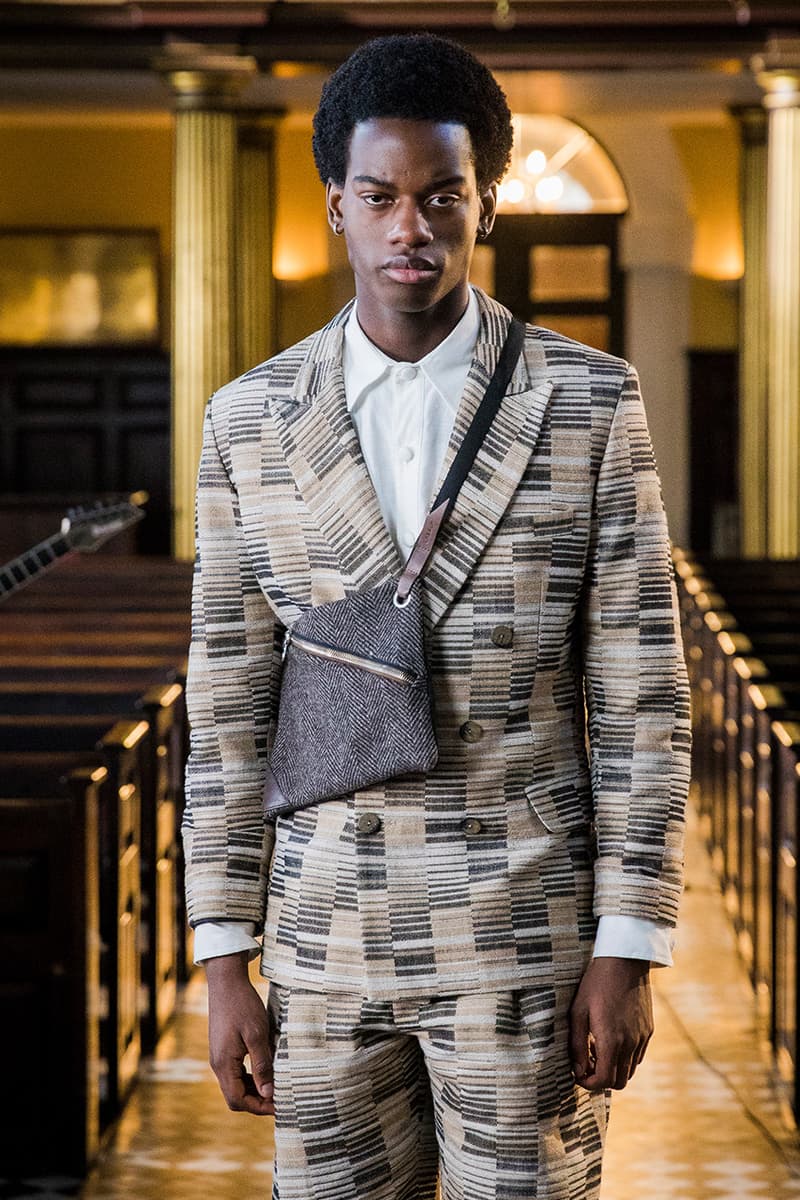 12 of 20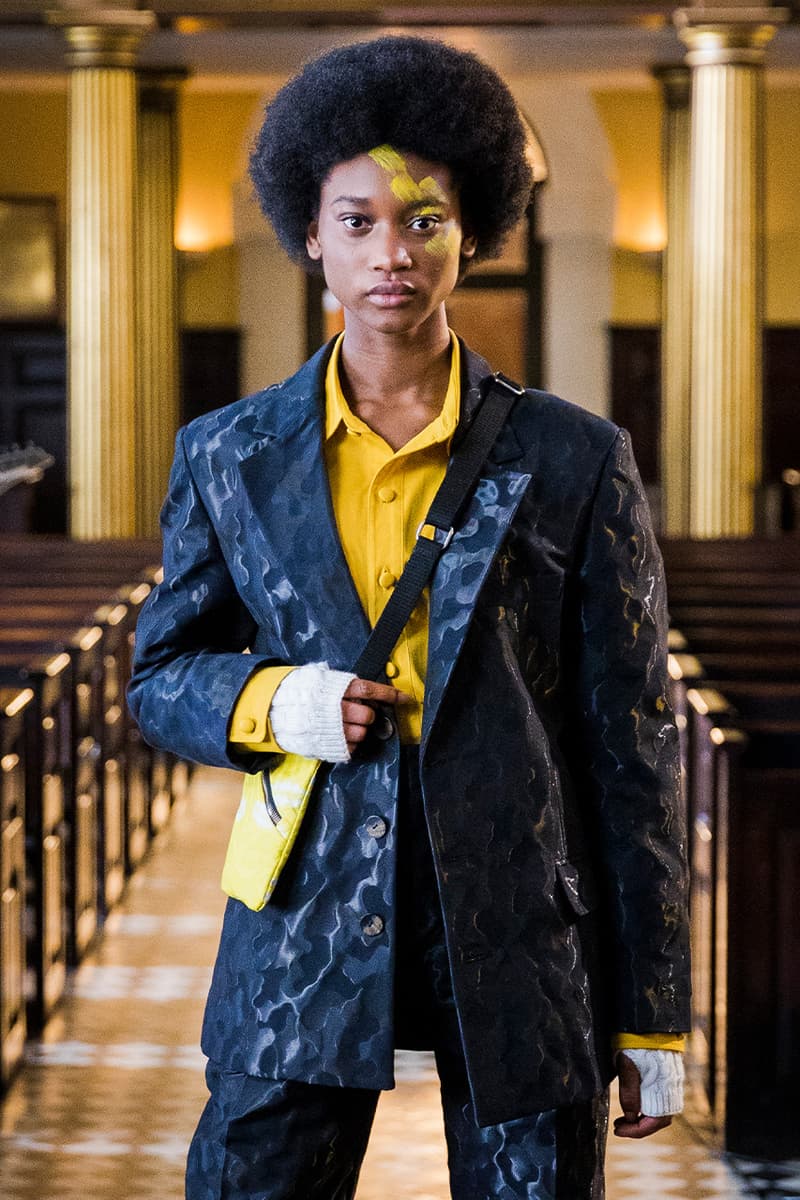 13 of 20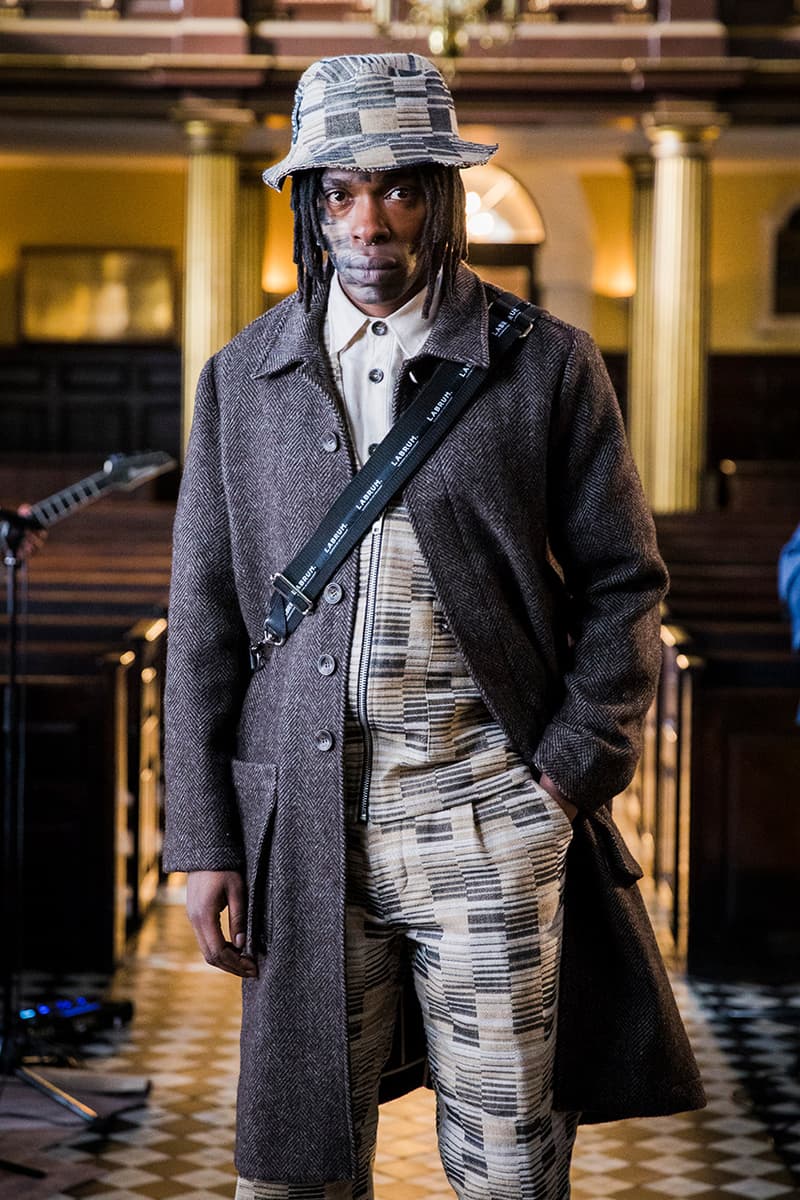 14 of 20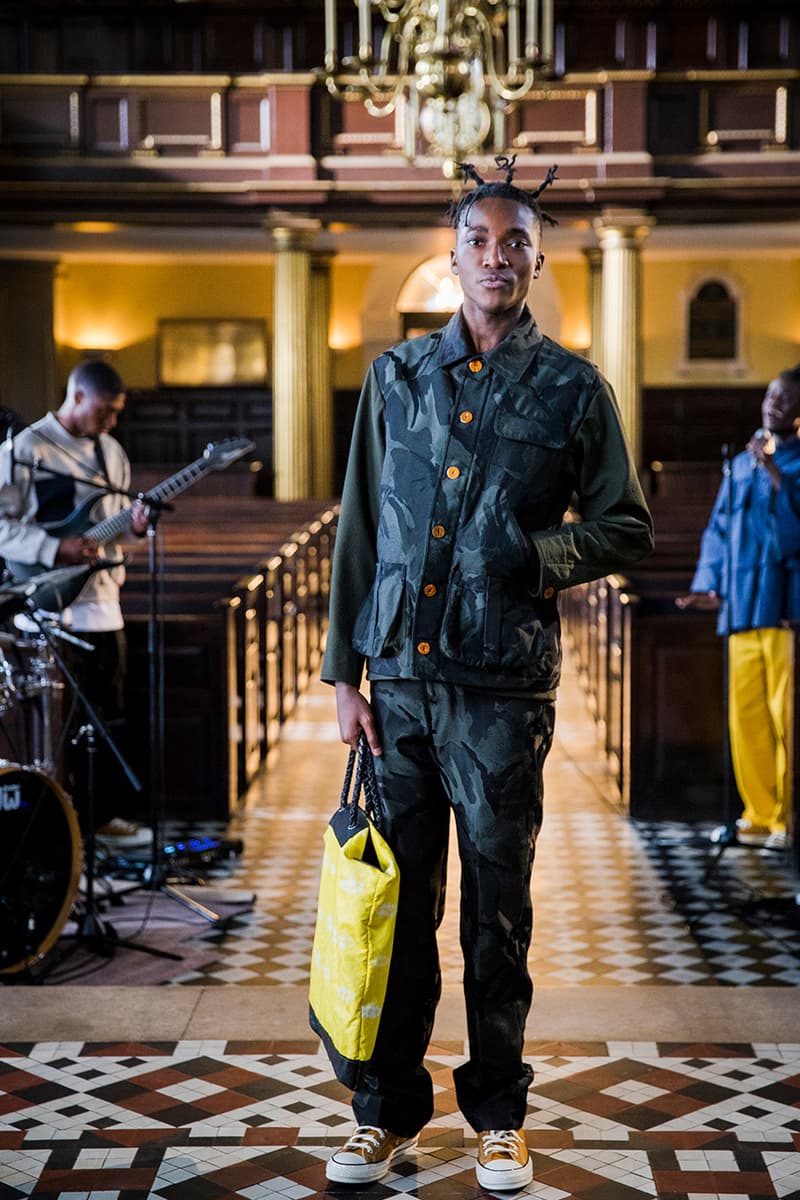 15 of 20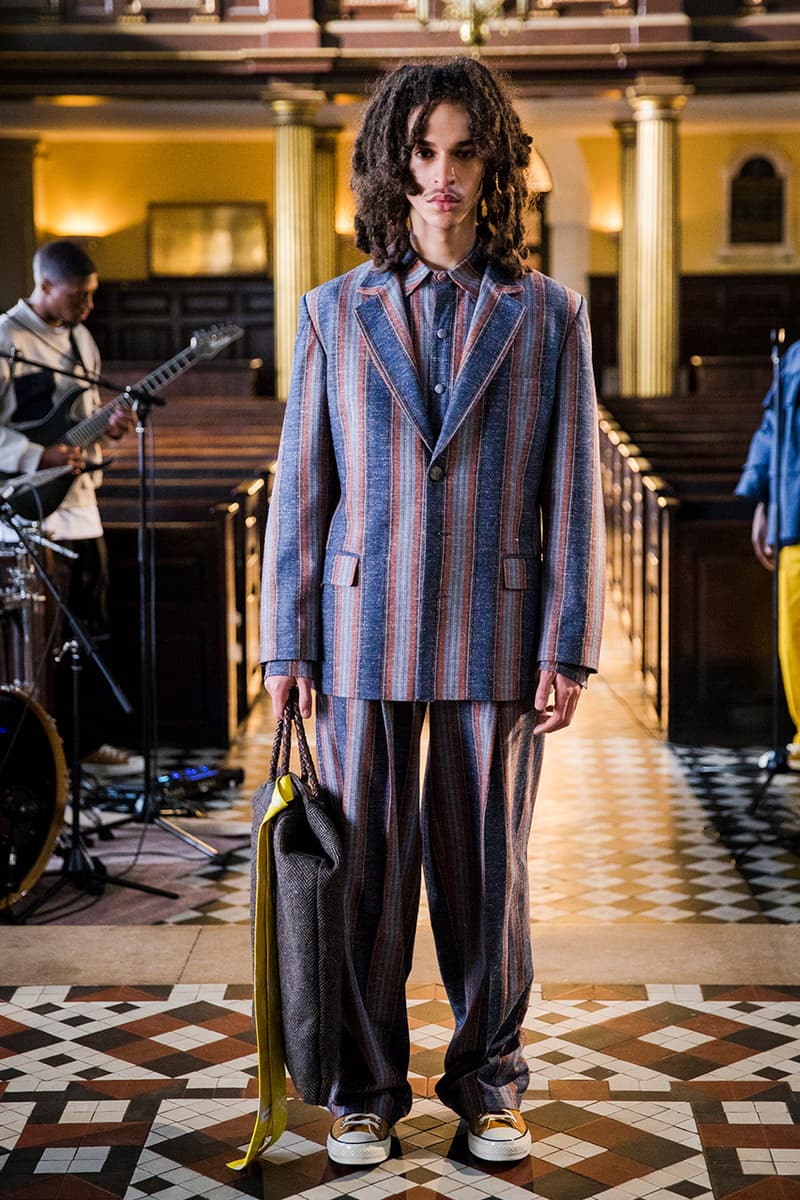 16 of 20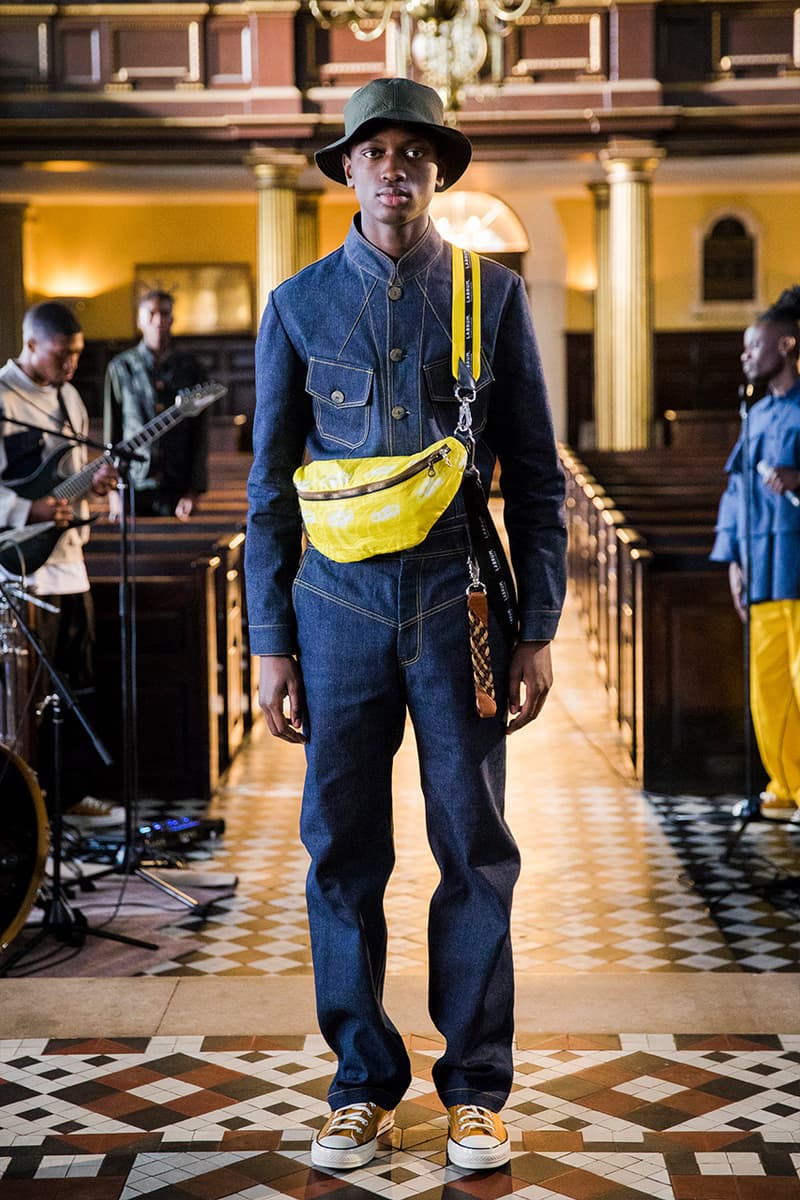 17 of 20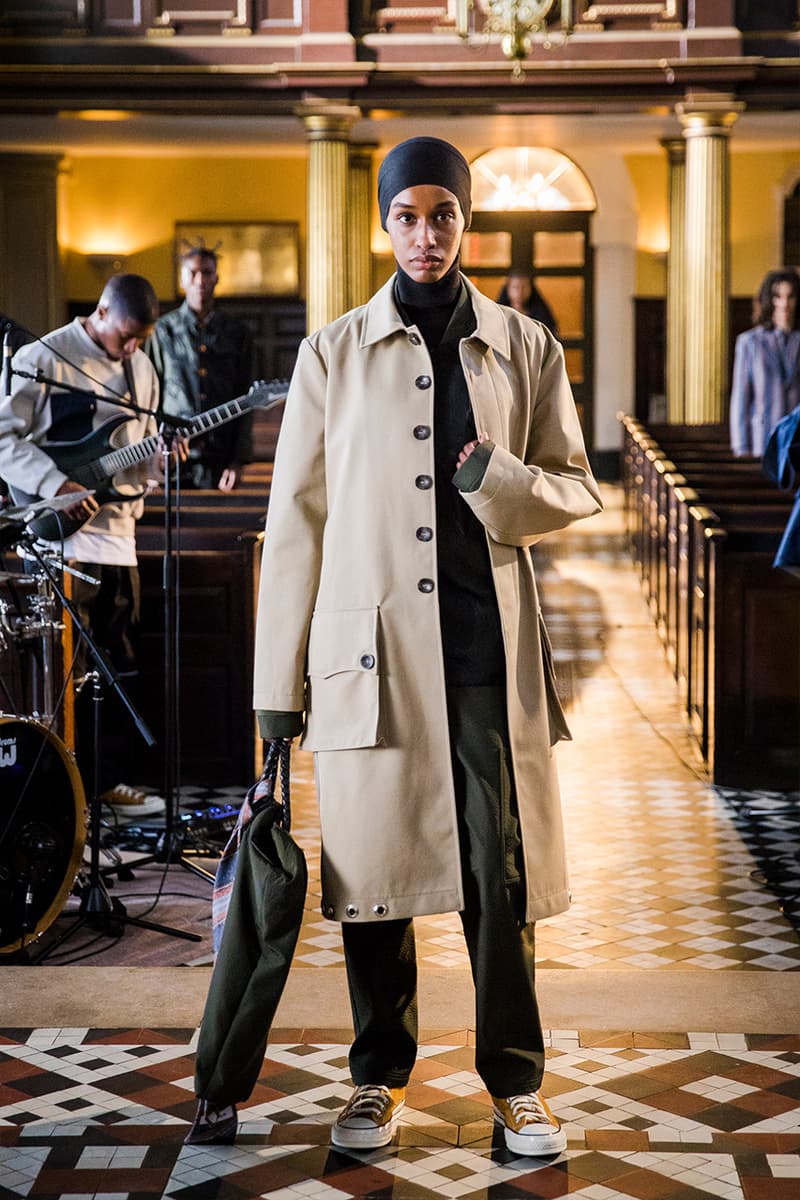 18 of 20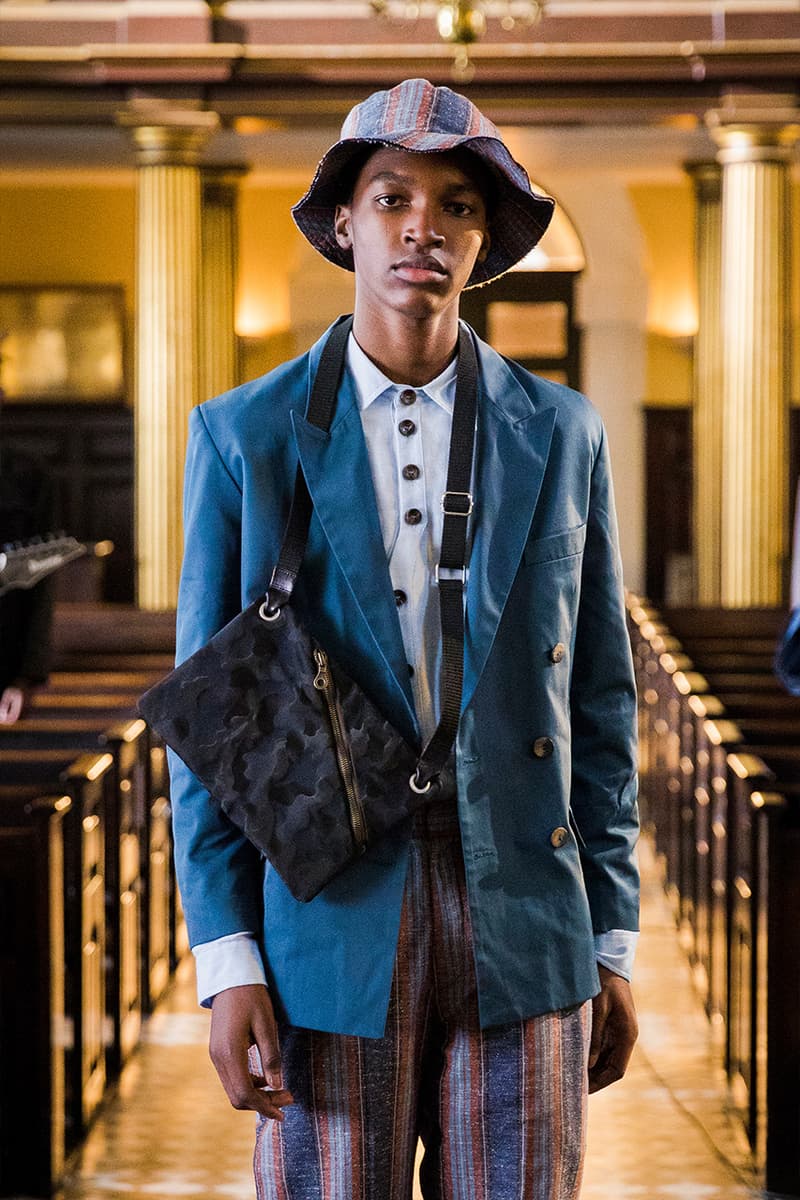 19 of 20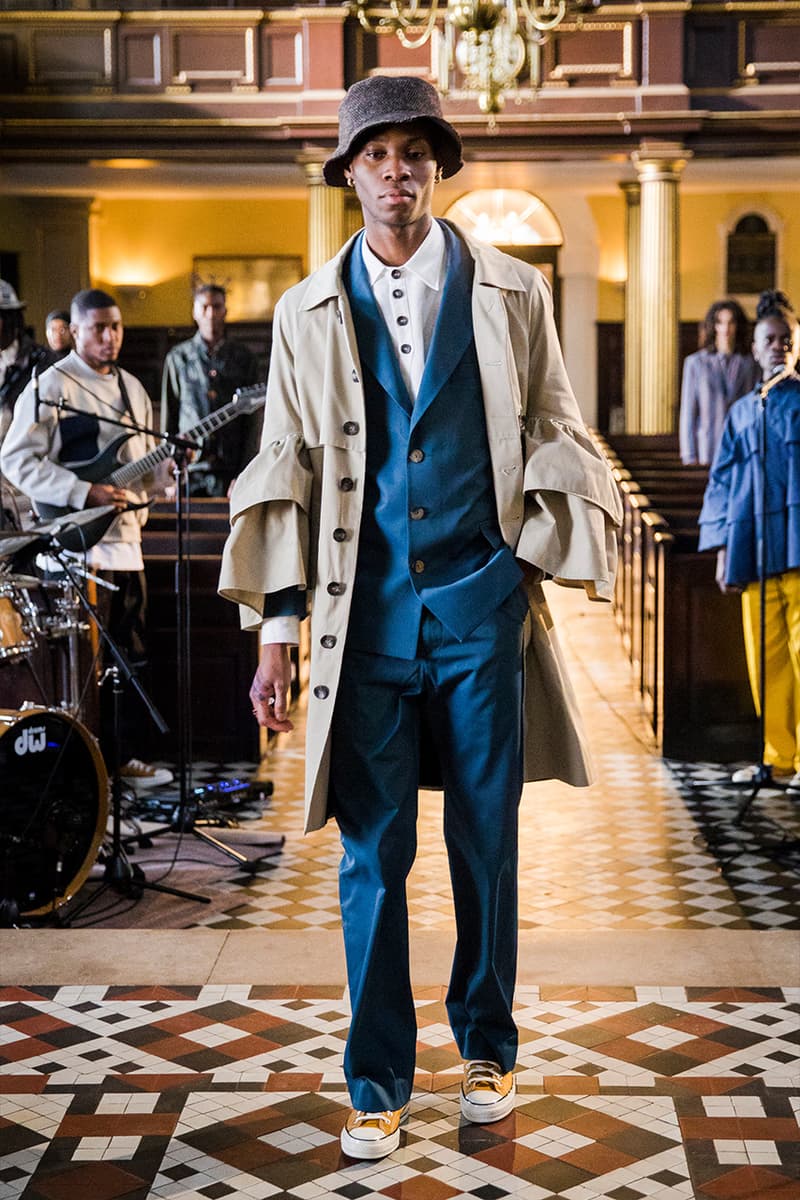 20 of 20
London-based label Labrum is about more than just clothing. Since it was founded in 2015, the brand has become synonymous with telling stories of Sierra Leone each one of its releases. From reflecting on black identity in the country, to stories of its past, the brand continues to both educate and celebrate West African heritage.
Foday Dumbuya — the brand's founder — has honed in on a black community of sailors, soldiers and former slaves for Fall/Winter 2021, who settled in England in the late 1700s. Poor, dispossessed and living within the St Giles-in-the-fields area of London, the community were soon deported to Sierra Leone, after the U.K. promised so much, yet delivered so little. Entitled "St. Giles Blackbirds", the collection highlights this symbolic and repeated tale of black people discarded as soon as they no longer prove useful, telling their story of migration and resilience.
FW21 also pays homage to Olaudah Equiano, a black man who was kidnapped and taken to the Caribbean where he was sold to a Royal Navy Officer. In 1766 he bought his freedom and returned to London to become integral in the fight to abolish slavery. Through ruffled sleeves — a nod to London menswear at the time — and a British raglan cut, Labrums FW21 trench coat celebrates his achievements.
Shirts in the collection introduce flare with large statement sleeves, while tailoring arrives with a new, looser fit and trousers dressed with deep pleats and wide legs.
Upcycled materials like offcuts or forgotten fabric rolls make up 80% of this season's accessories like the bucket hat, with crossbody bags crafted with woven fabric and leather straps and large tote bags with accents of leather also featured.
Continuing its All Star programme which began in 2019, Converse also feature in Labrum's FW21 presentation, showcasing its archetypal Chuck Taylor 70 in a new autumnal "Dark Soba" colourway.
You can watch Labrum's FW21 presentation above — with accompanying vocals from Kwaye and Anaiis, supported by a musical collective playing West African Highlife — while the collection itself is set to launch later this year and will be available from the brand's online webstore.
In other fashion news, Nicholas Daley has presented his 'Stepping Razors' film to accompany his Spring/Summer 2021 collection.