Los Angeles' Luxurious History and Organic Flora Inspired Maison Kitsuné's Latest Flagship
Co-founders Gildas Loaëc & Masaya Kuroki discuss a love for the west coast.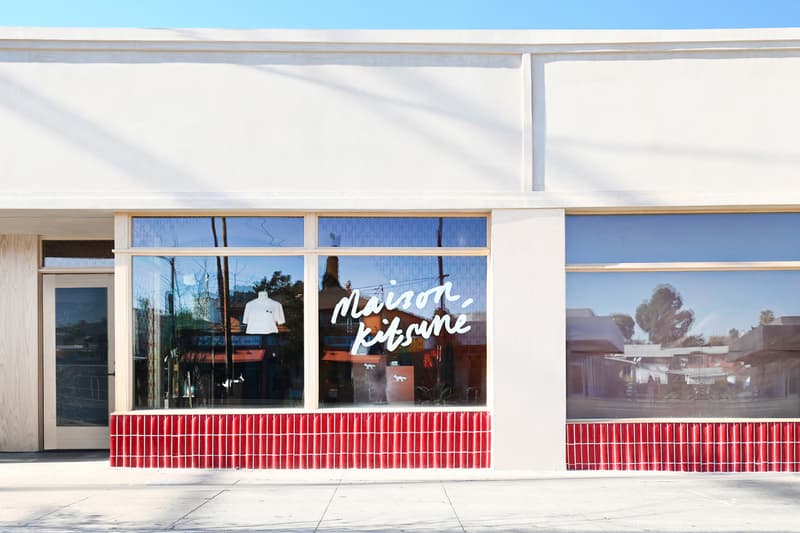 1 of 6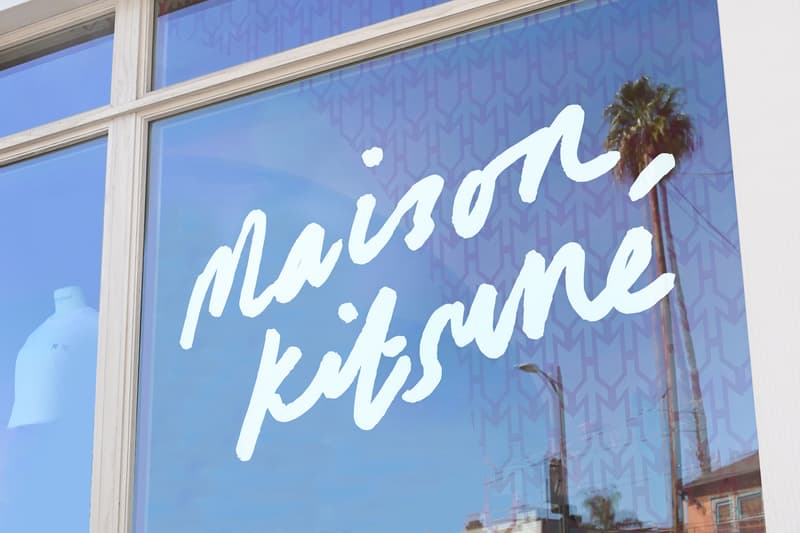 2 of 6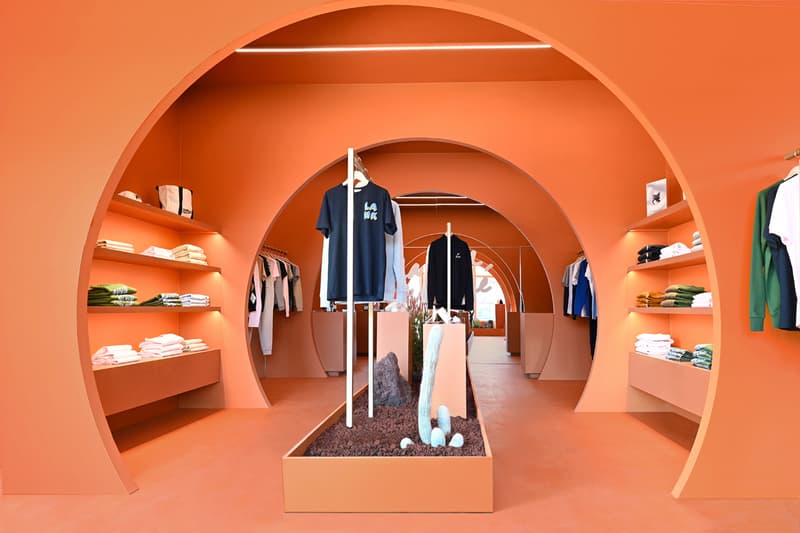 3 of 6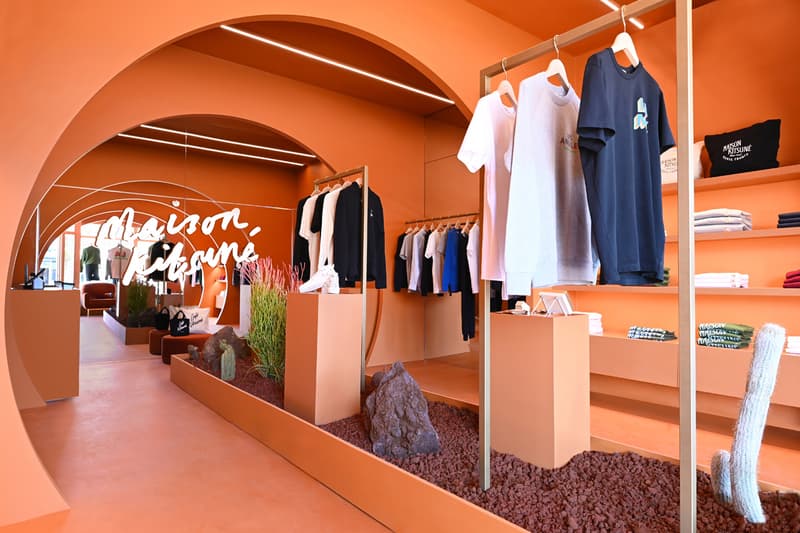 4 of 6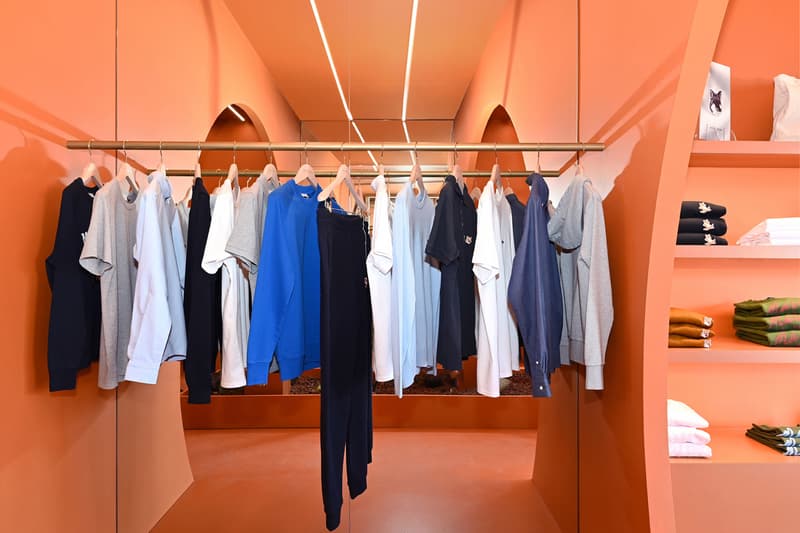 5 of 6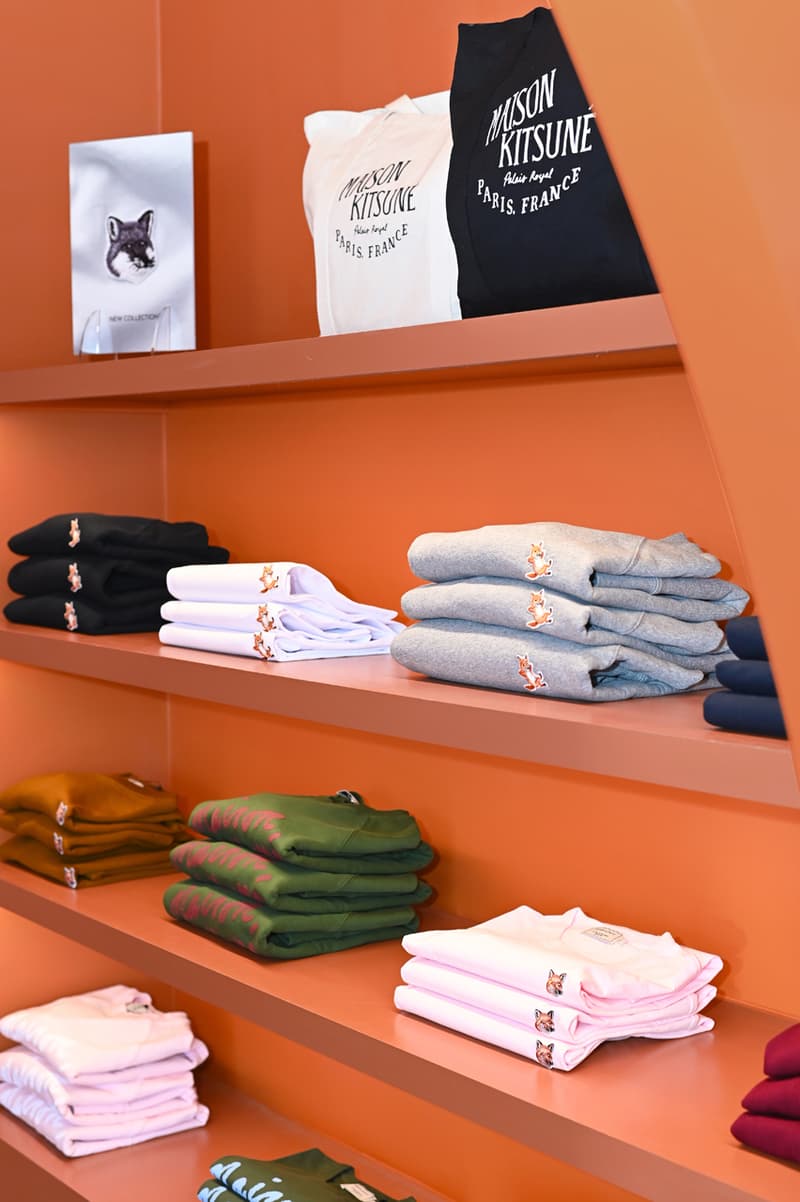 6 of 6
Maison Kitsuné is heading to the west coast, having already made its mark three times in New York with a Soho flagship store and the West Village's Café Kitsuné and Archives-Gallery outposts. Gildas Loaëc and Masaya Kuroki, the co-founders of the Paris-by-way-of-Tokyo label, spoke with HYPEBEAST about their impetus behind the opening, simultaneously offering an inside look at the new space, which opens February 19.
Designed by Kuroki, Maison Kitsuné's Silver Lake location draws from the co-founders' shared love of LA history. Tubular walls frame a hallway that leads to a large mirror on the back wall, split in half by one of the two earthy interior displays. Both feature the kind of plant life and rocks that crop up frequently around southern California, like minute cacti and reddish pebbles. Minimal displays inspired by Japanese interior design stretch out of the organic portions, contrasting against the bold orange paint and bright neon lights.
Of course, the new outpost will host Maison Kitsuné's seasonal collections, starting with this season's effort, overseen by Marcus Clayton. Experiential programming will return in line with the local health regulations that align with the ongoing COVID-19 pandemic, but in the meantime the new shop will launch with an exclusive bandana designed by LA artist Ben Klevay and a custom Maison Kitsuné cookie tin crafted by Konbi.
What inspired Maison Kitsuné to open in Los Angeles?
Gildas Loaëc: Since opening our first Maison Kitsuné US Flagship in New York four years ago, people have been asking when we're going to open in Los Angeles. It's always been on our list and after a successful run with our pop-up store at Platform, it gave us the confidence to take up permanent residence in the West Coast. To be in Los Angeles is like being in a movie scene. We're happy to be finally on screen with Maison Kitsuné!
Masaya Kuroki: We choose cities that we personally enjoy spending time in –- we've always loved Los Angeles for its fresh, vibrant feel and strong music scene and of course the movies… we love movies! We're inspired by the city's dynamic, artistic community and their laid back, effortless style.
Why choose to open Maison Kitsuné amidst the pandemic?
Loaëc: I think it's really about listening to what our customers are looking for. Our Maison Kitsuné pop-up that opened just around this time last year showed to us how loyal our Los Angeles clients are, even throughout the pandemic. With each new season or collaboration, our community kept in touch through email and by phone and when it was safe to reopen again, there continued to be consistent foot traffic to the store.
Kuroki: This excitement for our brand Maison Kitsuné allowed us to push forward on continuing to open in locations that inspire us. We're passionate about creating inviting spaces for people, and after finally finding the perfect fit in Silver Lake, we wanted to make it happen.
Is there a difference between LA and NY shoppers?
Loaëc: The difference in weather is what it really comes down to. In New York, our customers are seasonal dressers. Whereas in Los Angeles, they have a seasonless climate and it frees them up to play a bit more. So, I guess [they dress] lighter and more laidback all year round.
Kuroki: The climate does control the way people play with color, as well. In New York, their approach to color is more in line with the seasons. Whereas in Los Angeles, they tend to be more eclectic with their palette.
Maison Kitsuné Los Angeles
3816 Sunset Blvd
Los Angeles, CA 90026