Denmark Is Building the World's First Energy Island
The man-made island will be equal to the size of 18 football fields.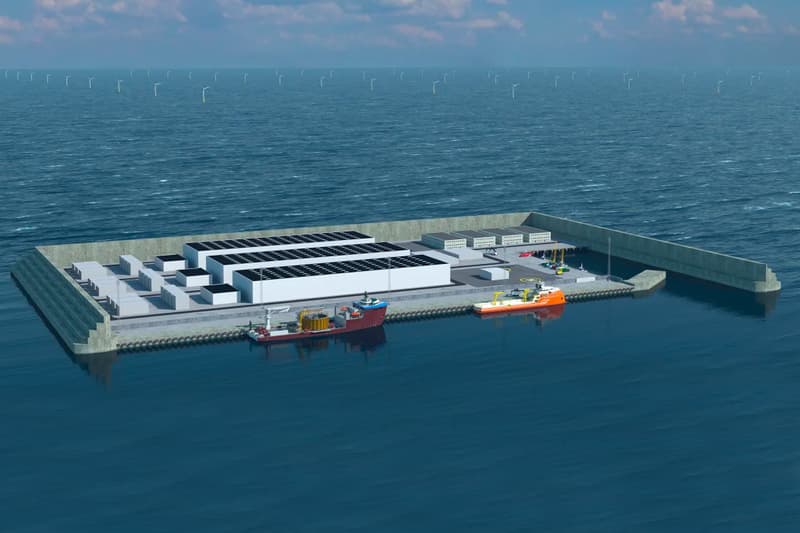 Denmark has decided to build an artificial island in the North Sea in an effort to provide cleaner energy. The Scandinavian nation currently provides the most oil among all European countries, but it has promised it will be stopping fossil fuel production within the next three decades.
There doesn't seem to be a name for the project yet, but it will be the biggest of its kind in Denmark's history. According to authorities, the man-made island will be equal to the size of 18 football fields and cost €28 billion EUR (approximately $33.8 billion USD). Professor Jacob Østergaard, head of electric power and energy at the Technical University of Denmark, described the project as "a cornerstone in the green transition" which will help facilitate "the reduction of Danish CO2 emissions."
The island will be gathering energy from wind power farms and will be expected to produce enough energy to cover electricity in 3 million European households. Some of this power will also be used for shipping, aviation and other modes of heavy transport. "In the North Sea, we have tremendous potential for offshore wind, 180 gigawatts in total. That means we can actually shut down all European coal-fired power plants," said Professor Østergaard. "It's a Danish initiative [...] but this, at least with time, is going to be an international effort." It's a big step for Denmark, which aims to be carbon neutral by 2050.
The island will be positioned roughly 80 kilometers off Denmark's western coast and it's expected to be in full operation by 2033.
In other news, here's a shocking image that shows how fast Earth's ice is melting.