Medicom Toy's Newest BE@RBRICK Is a Cyclops From a Special 'Simpsons' Episode
Seen in "Tales from the Public Domain" from 2002.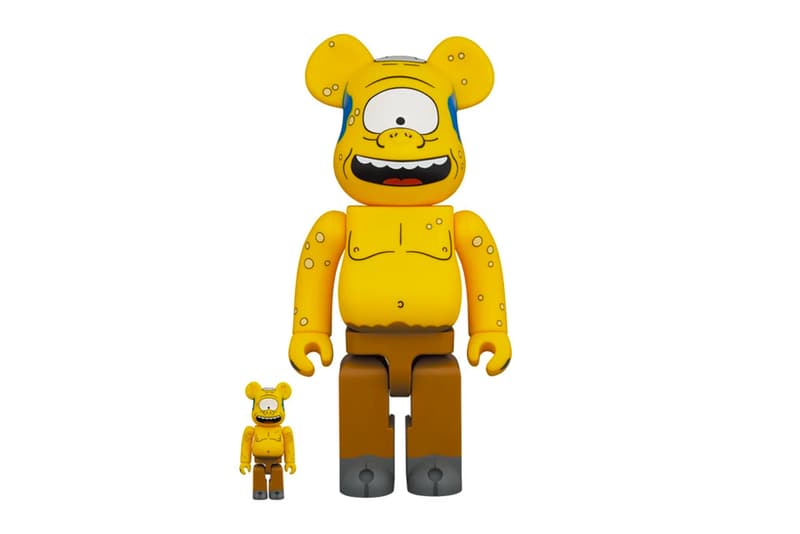 Medicom Toy has teamed with The Simpsons for a BE@RBRICK depicting the cyclops from episode 14 of the show's 13th season, originally aired in 2002.
Titled "Tales from the Public Domain," the episode is a loose adaptation of the ancient Greek epic poem The Odyssey, where Homer Simpson takes on the role of Odysseus and encounters a giant cyclops — this BE@RBRICK is a nod to that cyclops. It features one large eye, a horn, blue hair and a big belly, complemented by brown pants and a pair of gray boots. Other details like crusty skin tags and wrinkles on the back offer an accurate depiction of this distinctive character.
The Simpsons and Medicom Toy's Cyclops BE@RBRICK is currently available in sizes of 100% and 400% on MCT Tokyo's website for ¥1,135 JPY (approximately $10 USD).
In case you missed it, this pre-owned KAWS x Medicom Toy BE@RBRICK from 2005 is currently selling for $24,000 USD.