Quaker Oats Reveals the Rebranded Aunt Jemima
Now known as the "Pearl Milling Company."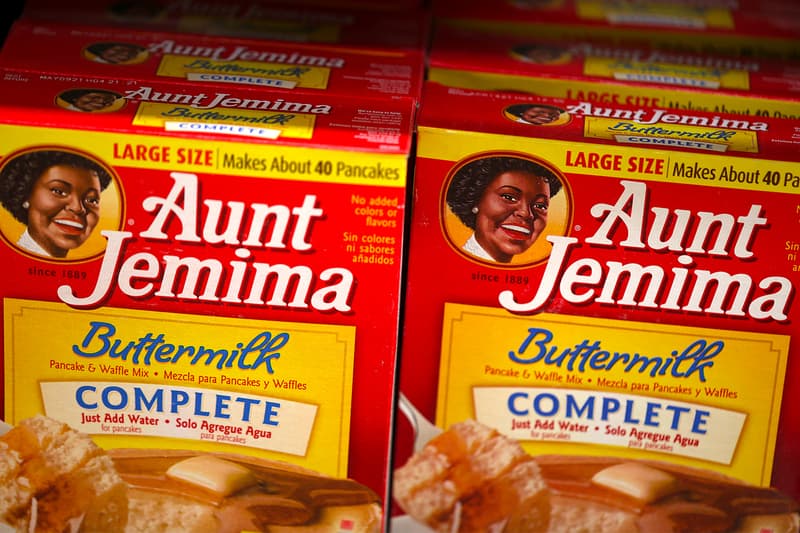 After announcing the retiring of the Aunt Jemima brand due to racial stereotyping last June, PepsiCo's Quaker Oats brand has finally unveiled its replacement — Pearl Milling Company.
In place of the Aunt Jemima portrait is now a 19th watermill and factory building. PepsiCo comments: "This name is a nod to where our delicious products began before becoming a family-favorite breakfast staple. While the Aunt Jemima brand was updated over the years in a manner intended to remove racial stereotypes, it has not progressed enough to appropriately reflect the dignity, respect and warmth that we stand for today."
This changing of logos also follows a list of other food brands that will soon be phased out due to racist undertones. Brands like Mrs. Butterworth's, Uncle Ben's, and Cream of Wheat. As Aunt Jemima has a history of over 130 years, Quaker Oats has chosen to maintain the red and yellow colors found on the original packaging.
PepsiCo ended with, "The commitment we're making is a reflection of our broader PepsiCo values of diversity and inclusion and support of the Black community." Look for the new packaging to appear in June.
View this post on Instagram
In other food news, HI-CHEW releases new seasonal berry mix flavor series.