Pokémon Fans in Uproar Over McDonald's Happy Meal Card Scalping
Cases are now going for $1,100 USD.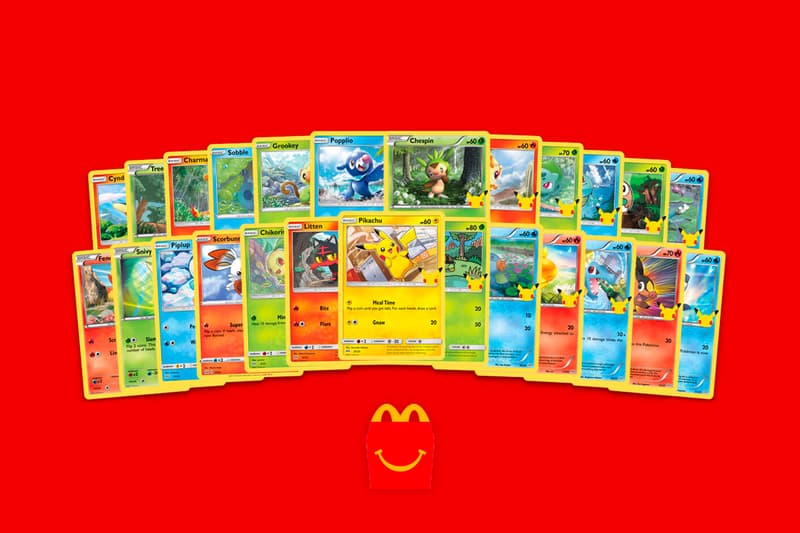 2020 was just a big year for Pokémon TCG. Collectors have amassed hundreds of thousands of dollars auctioning their childhood gems and reselling current products like Elite Trainer Boxes and boosters packs.
To no surprise, when McDonald's announced it would be including a special 25th-anniversary pack of Pokémon cards with each Happy Meal purchase, fans already began preparing how they would be securing their lot. Unfortunately, like many "scarce" resources that turn a profit, a frenzy to grab as many cards as possible ensued on the release date.
While there are a fair amount of collectors that just want to catch all 50 cards, the majority are scalpers looking to replicate the success of the 2002 series of Happy Meal Pokémon cards released in Japan. The whole idea of sharing the joy of Pokémon with children has been warped with adults fully abusing and gaming the promotion, buying cases at a time. The current market price is now $1,100 USD for a case of 150 packs or you can buy them individually for a price of $10 USD per pack. Some people are even ordering 10 Happy Meals at a time just to get the cards, wasting the food in the process.
This situation is not sitting well with parents and genuine fans of Pokémon, with many taking to Twitter to voice their frustration to McDonald's. Check out the tweets below. What do you think? Should McDonald's limit this promotion to one pack per customer?
@McDonalds @Pokemon I sure hope you do some form of inventory control for your promo Pokémon cards as some of your stock is being sold in sealed boxes which means they're not even making it to your stores ? Though same thing happened with Tim Hortons Hockey too. Retail $1.99 ? pic.twitter.com/kX8qZyRX2V

— redphoenixsportscards (@redphoenixcards) February 9, 2021
@McDonalds @Pokemon @eBay this is not cool, your employees scalping these while my kids can't get them with a paid meal pic.twitter.com/P2KXYV0otR

— jimmy bond (@jimmybond613) February 9, 2021
I am so disappointed. I asked McDonald's if they had the pokemon kids meals, they said yes, i paid my food and got giddy to open TWO packs of these toys, get home and BAM is hasbro toys. Like yo lying to me isnt gonna make me a happy customer

— ? Maggie ? (@Magskcrp) February 8, 2021
@McDonalds stop letting people buy the Pokémon happy meal in bulk. Nobody has more than 5 kids. Let the general public have a chance.

— Jay Rech (@JoeZ10ARG) February 9, 2021
Two days ago, members were told to go to McDonalds to purchase full cases of Pokémon 25th Anniversary Toys

$250 retail ➡️ $1,100 resell

How many cases did you get? ? pic.twitter.com/uZWakbOa8J

— BANDAR (@BandarsBounties) February 9, 2021
In other TCG news, the 2021 Pokémon World Championships have been cancelled.