Shocking Image Shows How Fast Earth's Ice Is Melting
A 6.2 mile-ice cube is scaled next to New York.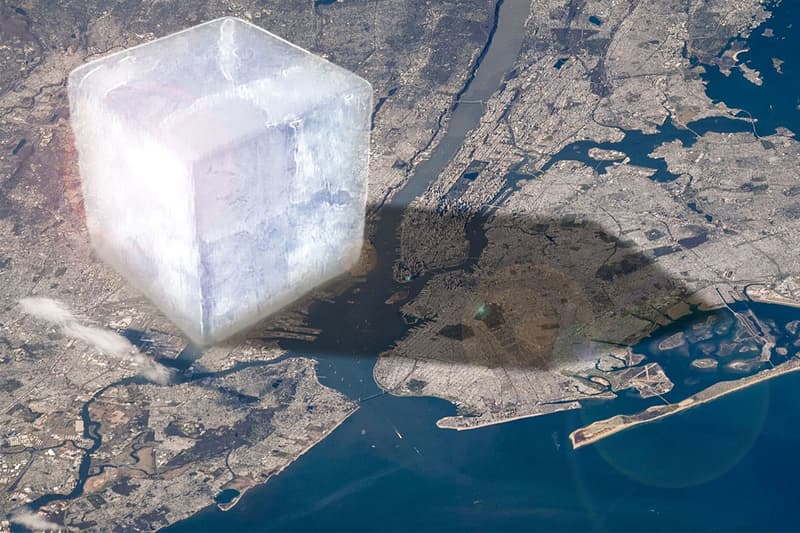 The European Space Agency (ESA) has just released an image giving a visual perspective on how much ice is disappearing across the planet each year.
The research team calculated — using data from ESA's ERS, Envisat and CryoSat satellites as well as the Copernicus Sentinel-1 and Sentinel-2 missions — that the rate at which ice is melting went from 0.8 trillion tonnes per year in the '90s to 1.3 trillion tonnes per year by 2017. The Greenland ice sheet, for example, lost 34 billion tons from 1992 – 2001, while from 2012 – 2016, lost 247 billion tons of ice.
The render shows a 10x10x10 km (roughly 6.2 miles) ice cube scaled next to New York. This one trillion-ton ice cube would stand taller than Mount Everest. Those interested in learning more about the severity of climate change can head over to ESA's findings.
In other news, Elon Musk will prize $100 million USD for the best carbon capture technology.