Toyota on Track To Delivering First Autonomous Taxis by End of Year
Partnering with Aurora and Denso.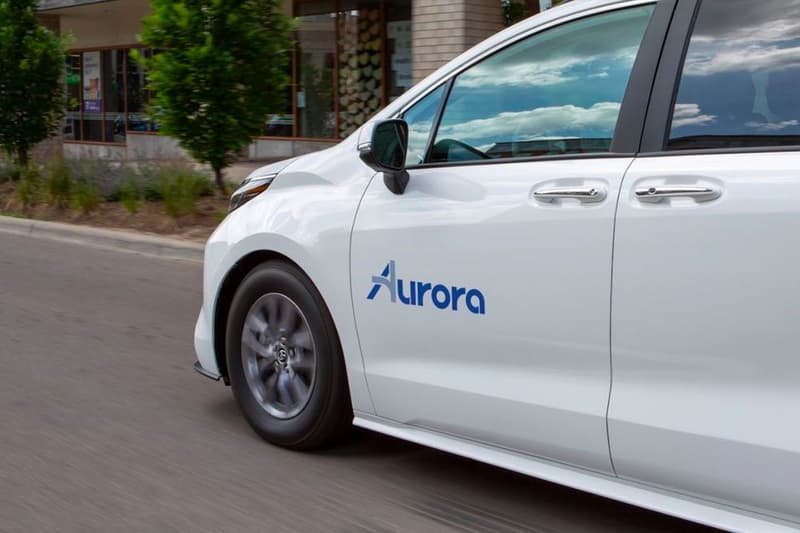 Autonomous vehicle startup, Aurora is partnering with the world's largest automaker, Toyota to deploy a full-scale autonomous taxi service. Both companies will also be working with Denso, one of the largest auto part suppliers in the world, joining forces to develop a never-before-seen fleet of robotaxis. The announcement comes just two months after Aurora acquired Uber's self-driving car unit.
Aurora has unveiled that the company hopes to have its first rollout of robotaxis take the roads by the end of 2021. Together, the companies plan to produce and test driverless vehicles soon. Each autonomous car is expected to come with Aurora's self-driving software. Toyota's Sienna minivan software and hardware will be integrated into the systems prior to the deployment of the robotaxi services.
The company revealed, "By the end of 2021, we expect to have designed, built and begun testing an initial fleet of these Siennas near our areas of development. It brings our companies together to lay the groundwork for the mass-production, launch and support of these vehicles with Toyota on ride-hailing networks, including Uber's, over the next few years."
The announcement is especially important to Toyota, which over the years has not had much to show for in its autonomous vehicle technologies. Toyota was initially planning on offering a limited ride-hailing pilot program in Tokyo for the 2020 Olympics, however, like the Games themselves, it was delayed due to the pandemic. The automaker recently reported a $400 million USD investment in Pony.ai, a self-driving startup based in the U.S. and China.
Toyota has also yet to integrate its driver-assist system, Guardian. The project was announced in 2019 alongside the company's Chauffeur technology.
In other automotive news, check out this tuned 1972 Nissan Skyline C10.