Ja Morant Wins NBA Rookie of the Year
Earning 99 out of 100 first-place votes.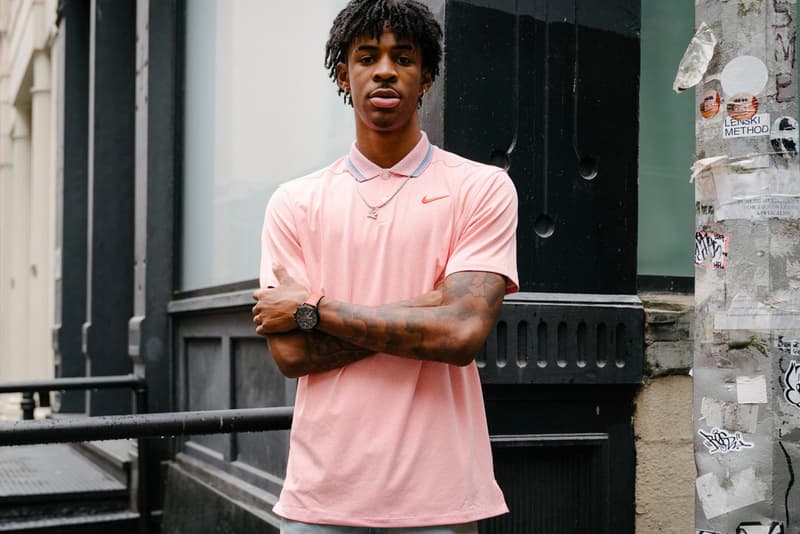 Ja Morant has been named the 2019-2020 Kia NBA Rookie of the Year.
The Memphis Grizzlies PG received 99 out of 100 first-place votes from a panel of a hundred sportswriters and broadcasters, earning a total of 498 points. This year's voting was based on the regular season games played until March 11, 2020; the seeding games played when the NBA returned on July 30 were not considered.
According to the league, he led the rookies in scoring with 17.6 points per game and assists with 6.9 per game and shot 49.1 percent from the field in 59 games. Morant, LeBron James and Nikola Jokić were the only three players to average at least those numbers during the season. In games played through March 11, he ranked sixth in fourth-quarter scoring with an average of 7.3 points and held the highest fourth-quarter field goal percentage at 55.9 percent.
Morant's ROTY win is an upset for Miami Heat's Kendrick Nunn, who finished in second place with 204 points, and, moreover, for New Orleans Pelicans' Zion Williamson who placed third with 140 points. As the No. 1 pick and arguably the most exciting player to join the league since James, Williamson was initially the favorite to nab ROTY until he was forced to sit out 44 games due to a knee injury. Although he managed to return to the court with impressive stats — 22.5 points and 6.3 rebounds on 58.3 percent from the field — it just wasn't enough to make up for the time he spent healing from his injury.
Elsewhere in sports, Michael Jordan has joined DraftKings as an investor and advisor.