2019-20 NBA Season Set To Resume in July
22 teams will return to play for abridged "seeding games" ahead of a full playoff schedule.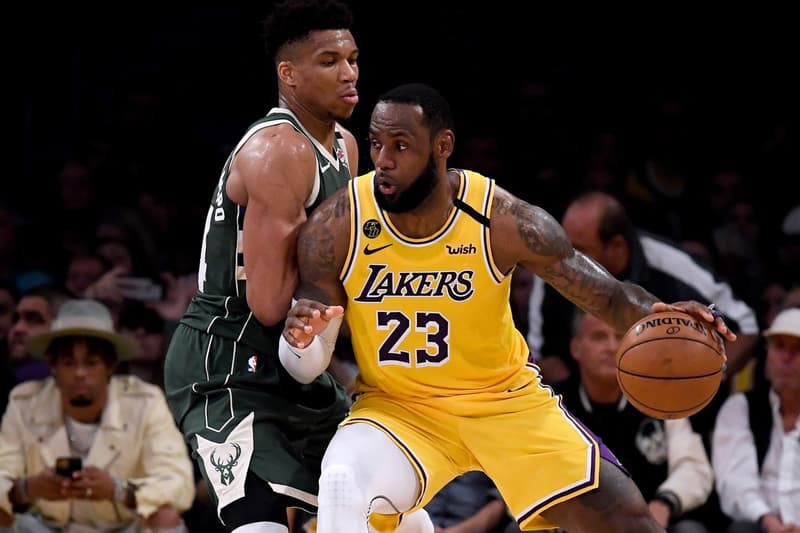 After suspending the 2019-20 season due to the dangers of the COVID-19 coronavirus, the NBA is tentatively set to resume play on July 31, using the Walt Disney World Resort outside of Orlando for all games, practices and housing.
The NBA Board of Governors today approved a competitive format to restart the 2019-20 season with 22 teams returning to play and a tentative start date of Friday, July 31.

Full release: https://t.co/NYm89lLkX2

— NBA (@NBA) June 4, 2020
22 teams in total are set to return: the 16 teams that are currently in playoff position — eight from each conference — and the six teams that are six games or fewer behind the eighth seed in their conferences. Things would kick off with eight "seeding games" for each returning team, with the possibility of a "play-in tournament" for the final playoff seed in each conference.
Although this method is undeniably unprecedented, the playoffs themselves would proceed as usual. Once the 16-team field is set, each conference would have four rounds of playoff games, with best-of-seven series in each round. The NBA Finals would conclude by October 12.
From a draft and future season standpoint, the Draft Lottery would occur on August 25 and the 2020 NBA Draft would be held on October 15, while the 2020-21 NBA season would tip off on December 1. Concerning the draft itself, the 14 lottery teams would be the eight teams that don't participate in the restart, and the six that do but don't qualify for the playoffs. Each team would be assigned lottery odds based on their record from games through March 11. The playoff teams would draft in inverse order of their full record from regular season and seeding games.
Here's what NBA Commissioner Adam Silver had to say in an official statement:
"The [NBA Board of Governors] approval of the restart format is a necessary step toward resuming the NBA season. While the COVID-19 pandemic presents formidable challenges, we are hopeful of finishing the season in a safe and responsible manner based on strict protocols now being finalized with public health officials and medical experts. We also recognize that as we prepare to resume play, our society is reeling from recent tragedies of racial violence and injustice, and we will continue to work closely with our teams and players to use our collective resources and influence to address these issues in very real and concrete ways."
Check out the NBA's official press release for more details and a full list of participating teams. Elsewhere in the world of hoops, NBA 2K20 has offered free digital "I Can't Breathe," "Black Lives Matter" and "Say Their Names" T-shirts for its MyPLAYER mode.