Drakeo The Ruler's New Project 'Thank You For Using GTL' Recorded Entirely Behind Bars
The rapper awaits a retrial in connection with a murder case that he was already acquitted for.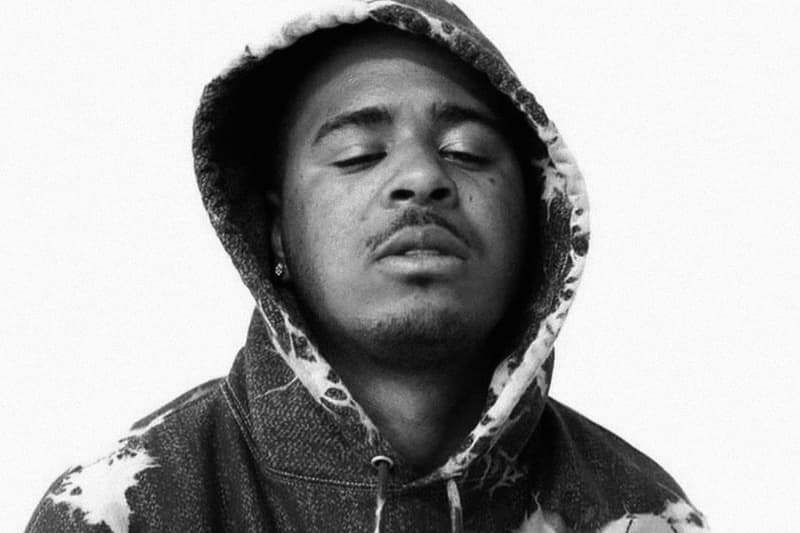 Drakeo The Ruler, born Darrell Caldwell, is currently battling for his life against the Los Angeles District Attorney's office. The South Central rapper was already acquitted of murder and attempted murder charges in a Compton Courthouse last July, but now he awaits deliberation from the District Attorney, who has since refiled and reopened the case with the intent to keep Drakeo locked up on "gang conspiracy charges." He hasn't stood idly by either, writing and recording entire projects worth of material before the new trial begins. On Thank You For Using GTL, named after the inmate telephone systems used in for-profit prisons, The Ruler proves that he's still one of the West Coast's most promising and original voices through the culmination of 19 new tracks produced entirely by longtime collaborator JoogSzn.
Back in January 2017, Drakeo was arrested for the murder of 24-year-old Davion Gregory in Carson, California. He was brought in alongside his brother Ralfy the Plug, another rapper in his Stinc Team collective named Kellz and the producer on this very project, JoogSZN. But after their collective holding cells were bugged, it was revealed that 17-year-old Jaiden Boyd, a member of the Rollin 40s Crips, was the shooter. Still, Drakeo was not released. Deputy Sheriff of LA County Francis Hardiman used songs like "Bully Breaker" and "Chunky Money" to acquire criminal warrants. Since then, he's been combing through Drakeo's lyrics and social media posts to continue the onslaught of prosecution. So after Drakeo beat a murder charge, he now faces "gang conspiracy charges" over a year later.
To put the situation into perspective, 6ix9ine was sentenced to two years in prison, avoiding the maximum 47 years for racketeering, assault, firearms offenses and a drug trafficking charge, most of which had to do with his cooperation with authorities after charges were brought. He was then granted an immediate early prison release because his asthma made him particularly vulnerable to coronavirus (COVID-19). Weeks later he dropped his latest music video, breaking records on Instagram and YouTube for the video's premiere. Drakeo The Ruler still sits in prison after being found innocent. His legal name isn't even being used in the new case file. It reads: The State of California vs. Drakeo The Ruler.
MY CASE FILE LITERALLY SAYS: THE STATE OF CALIFORNIA V. DRAKEO THE RULER

— Drakeo The Ruler❄️? (@IamMRMOSELY) June 1, 2020
On "GTA VI" Drakeo compares the lack of execution and premeditation to carelessly playing the Rockstar-helmed video game. "But this ain't Grand Theft Auto, though/ You ridin' 'round with a chopper/ You wanna hit him and his mama/ You think this Grand Theft Auto, huh? 'Stead you hit him and his friends/ Then post it all on Instagram…"
He recounts his first trial in his most recent single, "Backflip or Sumn", rapping, "It was the state against my family, I ain't get your letters/ 2Greedy Fam indictment/ They put our pictures on the screen, they like, "Damn, they icy"/ So what we gettin'?/ I beat the murder and the other five attempts/ But you ain't do it, though/ That's not the point/ Ain't do no tellin', how you make it out that joint?"
Even with the bittersweet offering of new music from Drakeo, his voice cutting through the recorded jail-phone static, it's a reminder that we should be hearing new music from him under different circumstances. Thank You For Using GTL is a prescient and important record as the United States of America undergoes nationwide protests aimed at the injustices that plague African Americans. As calls to pivot the country in a new direction are focused on demilitarizing and defunding the police, making sweeping reforms to the legal system that Drakeo is currently a victim of and remembering the thousands of unarmed citizens like George Floyd who are killed at the hands of law enforcement each year, projects like this give a firsthand depiction of what is being fought for.
"You're not gonna hold Denzel Washington accountable for his role in Training Day, so don't do the same thing with my music," Drakeo says during "Fictional." He pauses. "And this tape is gonna hurt ni**as feelings. It's fictional."
Stream Thank You For Using GTL below. Revisit his last release Free Drakeo too, where collaborators like Danny Brown, Maxo Kream and Earl Sweatshirt blessed some of his best tracks with remixes to raise awareness about his upcoming court date.