Watch Spike Lee's George Floyd-Inspired Short Film '3 Brothers'
Depicting the demise of Radio Raheem, Eric Garner and Floyd.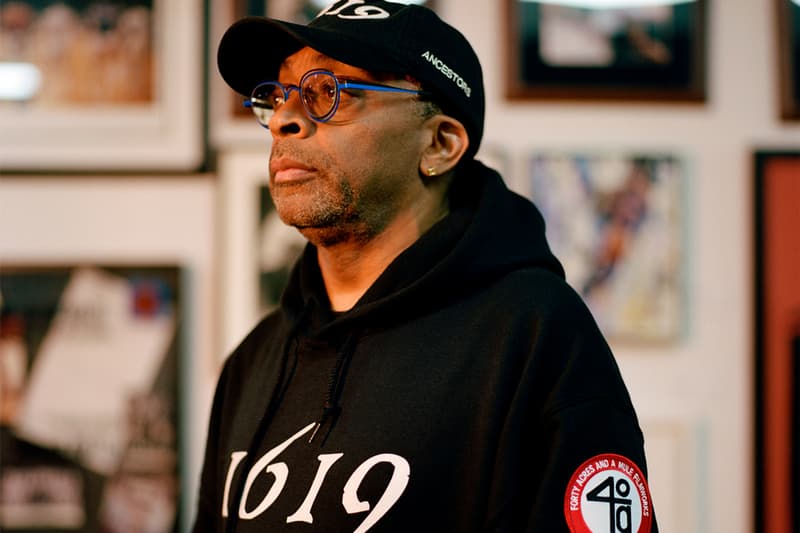 The footage in this story contains graphic content/imagery.
Academy Award-winning filmmaker Spike Lee released a new short film called 3 Brothers, which ties the deaths of Eric Garner and George Floyd to his character Radio Raheem from Lee's 1989 film Do The Right Thing.
The film ties the three African American men by their shared experience and death at the hands of the police. Scenes from the film are spliced in with the real footage of Garner and Floyd, showing all three men dying at the hands of white police officers restraining them by their necks as onlookers watch in terror.
The film premiered during Lee's appearance on CNN's I Can't Breathe: Black Men Living and Dying in America on May 31. "How can people not understand why people are acting the way they are?", Lee said while wearing a "1619" shirt, representing the year that started slavery in America. "This is history again and again and again … This is not new. The attack on black bodies has been here from the get-go."
3 Brothers serves as the second short film from Lee this year, the first was dedicated to New York City and the COVID-19 pandemic, which can be seen in the Instagram post below.
In related news, Spike Lee's next film, Da 5 Bloods, which focuses on black soldiers during Vietnam, premieres on Netflix June 12.
3 Brothers-Radio Raheem, Eric Garner And George Floyd. pic.twitter.com/EB0cXQELzE

— Spike Lee (@SpikeLeeJoint) June 1, 2020