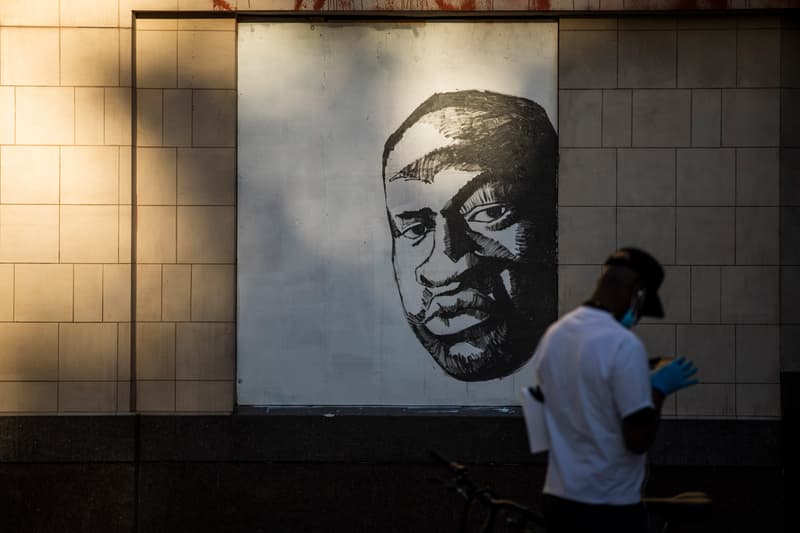 Artists and Curators Launch New Initiatives in Efforts to Mobilize Change
Money raised will go towards social justice and Black Lives Matter organizations.
---
In response to the #BlackLivesMatter protests that are taking place in the U.S. and around the world, artists, dealers and curators are beginning to unveil initiatives that will support social justice and Black Lives Matter–focused efforts. Through the sale of art or promise to match donations, these initiatives are intended to raise money for organizations that fight racism and police brutality.
Earlier this week, Arts.Black sent an email newsletter comprised of a list of initiatives to which readers could donate. "It is by no means comprehensive," critics Taylor Renee Aldridge and Jessica Lynne wrote of the list, which includes bail funds for Brooklyn, Pittsburgh and Seattle, as well as centers and foundations that are accepting donations. In Philadelphia, artists are selling $300 USD prints to the public and donating all of the proceeds to the Philadelphia Community Bail Fund. Paul Mpagi Sepuya is offering prints of one of his photographs to those who send receipts of their donations of $250 USD and up to a select list of funds.
A few galleries in New York have recently announced initiatives that will match donations to select organizations. Galerie Lelong & Co. is matching donations to the Bail Project and the Equal Justice Initiative, while Gladstone Gallery promises to match donations of $100 USD to organizations including Black Lives Matter, the Black Visions Collective and Community United Against Police Brutality. Galleries are seeing so much interest in this type of initiative, that many have had to increase their cap for donations.
Stay tuned to see what the art world is doing to support the Black Lives Matter movement.
Earlier this week, the Walker Art Center in Minneapolis announced it will cut its ties to the Minneapolis Police Department in response to George Floyd protests.