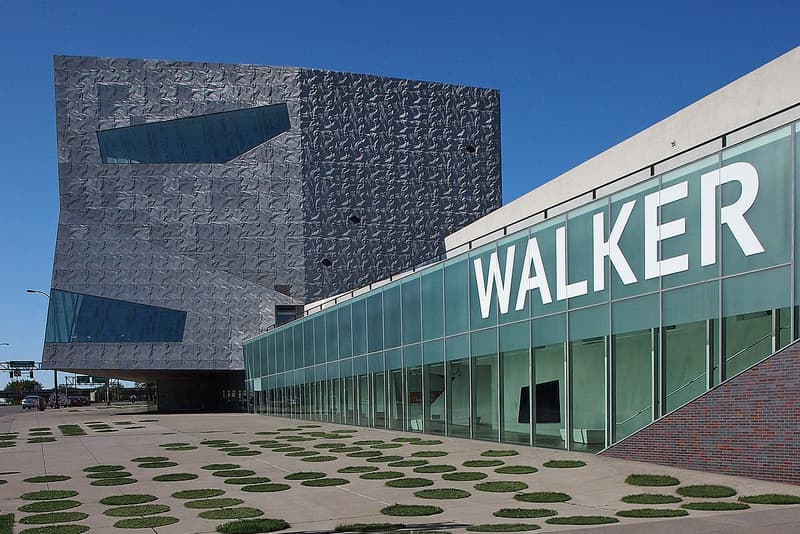 Walker Art Center Cuts Ties With Minneapolis Police Department
Becoming the first major U.S. museum to respond directly to George Floyd protests.
---
Although major companies within the fashion and music industry are speaking out in support of the #BlackLivesMatter movement, U.S. museums have become the subject of controversy after staying silent or issuing inadequate statements over the weekend. Yesterday, the Walker Art Center in Minneapolis announced it will cut its ties to the Minneapolis Police Department — becoming the first major U.S. museum to respond directly to ongoing protests.
In a public statement that mentioned the Black Lives Matter movement and George Floyd, the museum wrote, "the Walker will no longer contract the services of the Minneapolis Police Department (MPD) for special events until the MPD implements meaningful change by demilitarizing training programs, holding officers accountable for the use of excessive force, and treating communities of color with dignity and respect. Enough is enough." The statement may be a sign that museums are beginning to listen to activists, who have been demanding that institutions take accountability for their connections with the police and the carceral state.
The Getty in Los Angeles was among the first art institutions to be called out on its social media posts, which did not mention Black Lives Matter or Floyd. "We heard you…" Getty president Jim Cuno wrote in an apology posted to Instagram. "We learned that we can do much better expressing our Getty values than we did yesterday, and we apologize." Earlier this week, the Nelson-Atkins Museum of Art in Kansas City generated outcry when the museum's security department reportedly allowed police to park squad cars on its property.
Elsewhere, Smithsonian's National Museum of African American History and Culture (NMAAHC) has shared an online platform for conversations about race and racism in America.