Drakeo The Ruler Returns With New Singles "GTA VI" & "Backflip Or Sumn" Recorded From Prison
His next full-length project 'Thank You For Using GTL' drops June 5.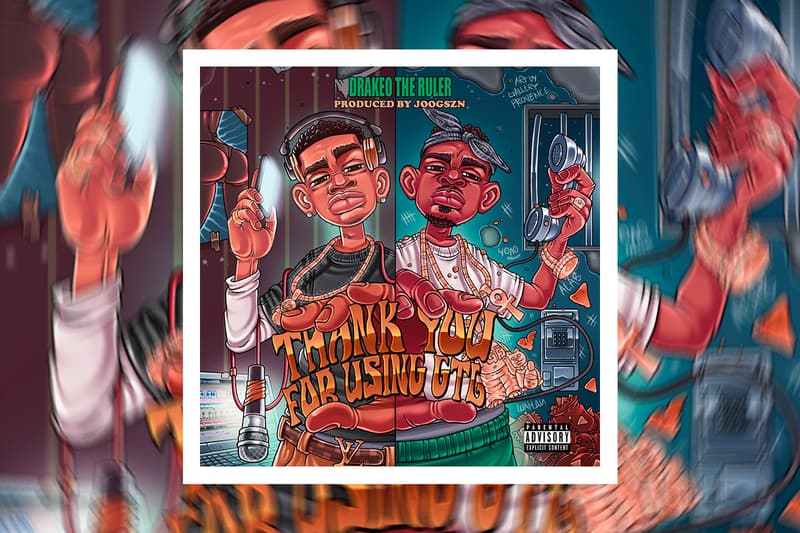 Drakeo The Ruler is still incarcerated, awaiting a retrial in connection with a murder case that he was already acquitted for. He's not letting that get in the way of his rap career though. Drakeo continues to be one of the West Coast's most promising and original voices, and now he's back with two new singles recorded through jail phones. "GTA VI" and "Backflip Or Sumn" are two must-listen-to songs that help introduce his upcoming 18-track effort Thank You For Using GTL inspired by the raps that he sent producer JoogSzn over the inmate telephone systems used in for-profit prisons. His voice is grainy and yet he still rides the beat with ease.
Earlier this week, Drakeo dropped his "Vintage & Adventurous" including the not-so-subtle shot at the early release of a particular New York-based rapper. "Tell the truth, I am not 6ix9ine," he proclaims. A number of collaborators teamed up to remix his greatest hits on Free Drakeo earlier this year including guest appearances by Danny Brown and Maxo Kream. Earl Sweatshirt held absolutely nothing back when he blessed the "Ion Rap Beef" Remix, opening with a defiant, "F*ck the D.A., free the Ruler/ Sex cancelled, I went right for that medulla/ Talkin' spicy hella easy, n*ggas hide behind computers."
What's so incredible about the ongoing injustice of The Ruler's impending retrial is that he manages to showcase his charisma through these records and remain (at least publicly) unfazed. Drakeo is making undeniably important music, and Thank You For Using GTL ensures that he won't fade into the background anytime soon. Stream the "GTA VI" and "Backflip Or Sumn" below. In more music updates, check out HYPEBEAST's latest installment of Best New Tracks featuring more from Drakeo, Freddie Gibbs and The Alchemist and producer Preservation.
Drakeo The Ruler – Thank You For Using GTL Tracklist
01. Intro
02. Quit Rappin
03. Tell You the Truth
04. GTA VI
05. Backflip or Sumn
06. Keep it 100
07. R.I.P. Barneys
08. Bad Timing
09. Social Media Can't Help You
10. Maestro's Tension
11. Fuck the Party Up ft. Rio Da Young OG
12. ChalkZone ft. Lil 9
13. Pressure
14. I Want It All
15. It's A Secret ft. ALLBLACK and Joog
16. Spousal Abuse
17. Ice Chili
18. To Be Honest
19. Fictional
I guess the police just gon keep getting away with anything they want huh #RIPGeorgeFloyd

— Drakeo The Ruler❄️? (@IamMRMOSELY) May 29, 2020
I guess this is why I got a gag order too huh. To shut me the fuck up ? #weknowthetruth

— Drakeo The Ruler❄️? (@IamMRMOSELY) May 29, 2020