NBA 2K20 Gives Players Digital "I Can't Breathe," "Black Lives Matter" and "Say Their Names" T-Shirts
To be worn by their in-game MyPLAYER avatars.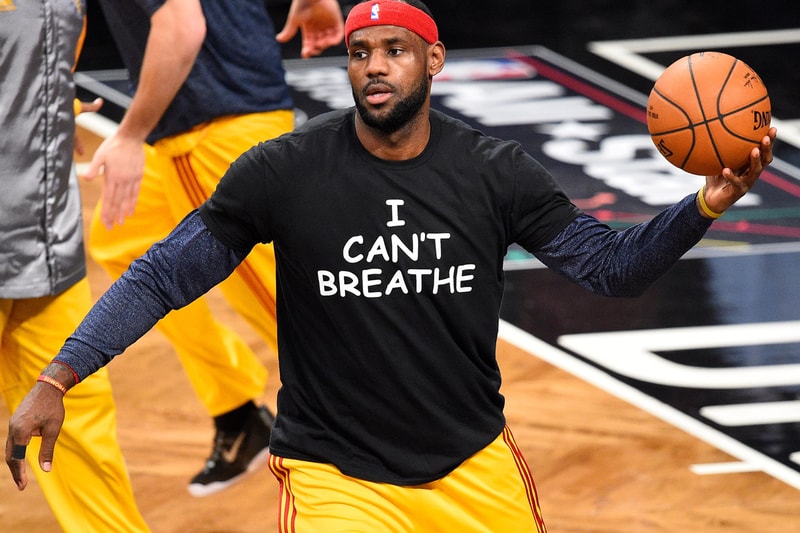 After Infinity Ward promised to crack down on racism from Call of Duty players and Epic Games delayed Season 3 of Fortnite in solidarity with the #BlackLivesMatter movement, NBA 2K20 is joining the conversation with social justice-themed in-game items. The game has created digital "I Can't Breathe," "Black Lives Matter" and "Say Their Names" tees for MyPLAYER avatars to wear in-game, free of charge.
Taking things a step further, 2K20 has also put up large "Black Lives Matter" posters around the neighborhood hub section of the in-game world, and players have even been leading digital "protests." This follows the game being taken offline for two hours earlier this week in memoriam of George Floyd, the man murdered at the hands of the Minneapolis Police Department on May 25. Similar moves to go offline were made by Grand Theft Auto V and Red Dead Redemption 2 as well.
With regards to the tees, although all three feature recognizable, impactful slogans, the "I Can't Breathe" design has special resonance with basketball fans. First created in 2014 after Eric Garner's death at the hands of the Staten Island Police Department, the Comic Sans font-equipped tee was worn by LeBron James and Kyrie Irving for pre-game warmups before their Cleveland Cavaliers took on the Brooklyn Nets in a December 2014 contest. The tees were provided by Nets guard Jarret Jack — who also gave tees to teammates Kevin Garnett, Deron Williams and more — while a similar iteration was sported by then-Chicago Bulls point guard Derrick Rose.
See both the tees and the in-game actions below. Elsewhere in the world of entertainment, Pokémon pledged $200,000 USD to the #BlackLivesMatter movement and the NAACP.
— Whitney G (@FlyWithoutWings) June 4, 2020
BLACK LIVES MATTER #PS4share pic.twitter.com/1B2vxO2klI

— BigShotZu? (@BigShotZuu) June 4, 2020