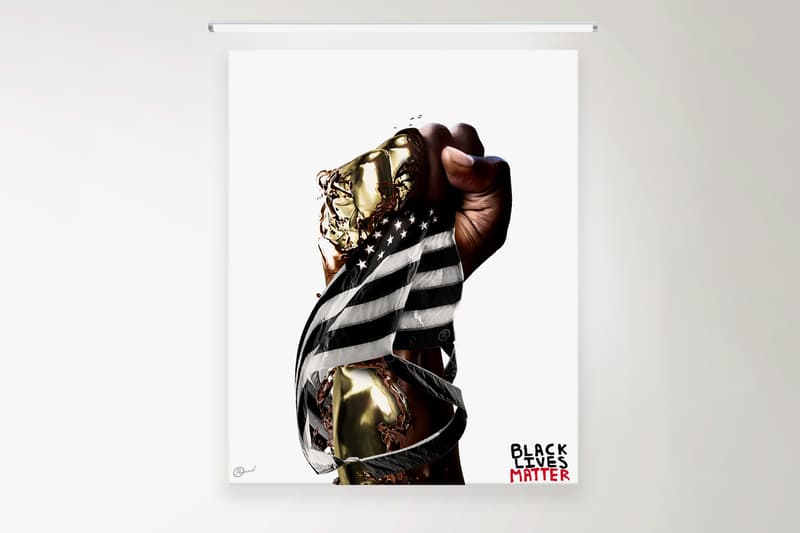 Rannel Ngumuya Is Selling Prints to Raise Money for George Floyd's Daughter
Two different works under the series titled 'Revolution 2020.'
---
LA-based digital artist Rannel Ngumuya just released two new prints under the series titled Revolution 2020 with all proceeds from the sale to go directly to the fund for George Floyd's six-year-old daughter, Gianna Floyd. Both works measure 18 by 24 inches and are printed on high-quality museum paper. One composition features a raised fist holding an American flag while the other one is text-focused, featuring the words "Black Lives Matter" all over the print repeatedly.
You can purchase the prints separately for $50 USD apiece or $85 USD for both on Rannel Ngumuya's website. The official Gianna Floyd Fund is nearing its goal of $1,750,000. Donations can also be made directly on the GoFundMe page here.
Ngumuya joins the many artists who are partaking in initiatives that will support social justice and Black Lives Matter-Focused efforts.