Zion Williamson to Make NBA Debut on January 22 (UPDATE)
After a two month recovery.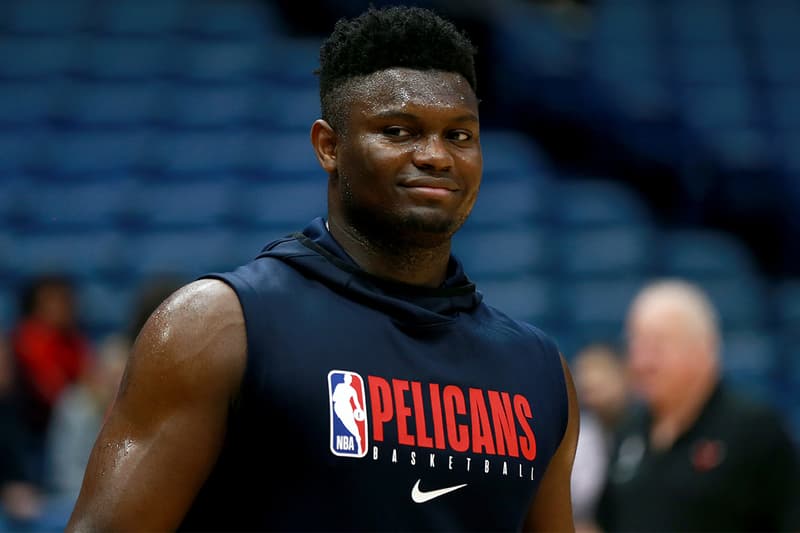 UPDATE (January 15, 2020): New Orleans Pelicans Executive Vice President of Basketball Operations David Griffin told reporters on Wednesday that Zion Williamson is now expected to make his regular season debut on January 22, when the Pelicans host the San Antonio Spurs.
"Our anticipation is that he'll play his first game on the 22nd at home vs. San Antonio"

Full statement from @dg_riff on the return of @ZionWilliamson ?⤵️ pic.twitter.com/t889IPH0aZ

— New Orleans Pelicans (@PelicansNBA) January 15, 2020
Unfortunately this game will not be nationally televised, so that means the world will have to wait to watch the young phenom play on February 2 (the day of Super Bowl LIV) when the Pelicans and Rockets tip-off on ABC.
---
ORIGINAL STORY (January 14,2020): After almost two months off the court, Zion Williamson is reportedly ready to make his NBA debut this January 2020. According to SiriusXM NBA Radio host Mitch Lawrence, the rookie is looking to suit up for the New Orleans Pelicans home game against the Utah Jazz on January 16.
"The Pelicans will know a lot more after practice this week, but it sure sounds like we'll get the long-awaited NBA debut of Zion Williamson on Thursday vs. the Jazz," Lawrence tweeted. "That's the plan, anyway, per sources."
Recent clips of Williamson in practice point to a healthy and recovered knee, seeing as the six-footer is comfortable and confident in showing off his dunks. The former Duke star has been out since October 2019 after undergoing a torn meniscus surgery, with team doctors noting that his full recovery time can span between six to eight weeks. A November 2019 interview with Pelicans Executive VP of Basketball Operations David Griffin mentioned the possibility of Williamson suiting up before the end of 2019, but those plans obviously fell through.
Elsewhere in sports, Conor McGregor says he's looking for a Mayweather rematch.
The Pelicans will know a lot more after practice this week, but it sure sounds like we'll get the long-awaited NBA debut of Zion Williamson on Thursday vs. the Jazz. That's the plan, anyway, per sources.

— Mitch Lawrence (@Mitch_Lawrence) January 13, 2020
Zion made his dunk. Assistants have to do their pushups. pic.twitter.com/LRJBP0zzwK

— Will Guillory (@WillGuillory) January 10, 2020
Soon ?@Zionwilliamson | #WontBowDown pic.twitter.com/bqKSbbVguA

— New Orleans Pelicans (@PelicansNBA) January 7, 2020