Zion Williamson to Miss Six-Eight Weeks of NBA Season Due to Knee Injury
Undergoing a knee surgery to repair a torn meniscus.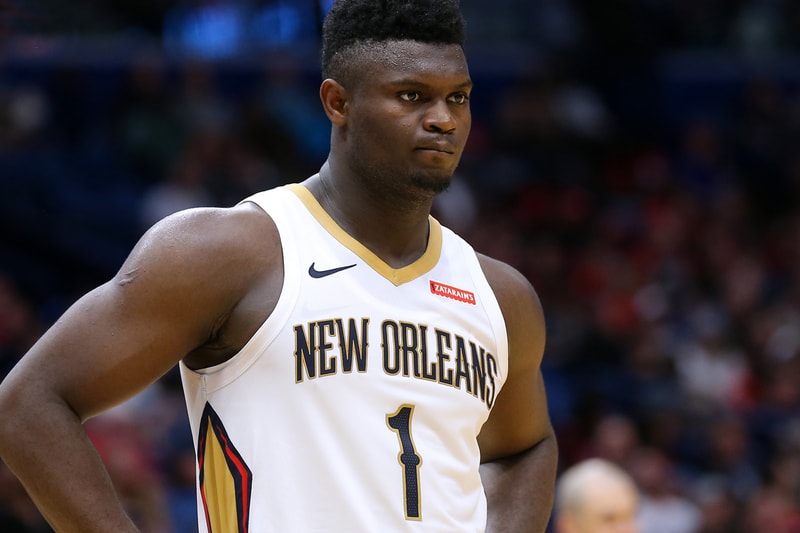 After missing the New Orleans Pelicans' final preseason tune-up game due to knee soreness, it's been revealed that Zion Williamson will be missing 20 to 27 regular-season games due to a knee injury.
The New Orleans Pelicans announced October 21 that the NBA rookie underwent knee surgery to repair a torn meniscus and is expected to sit out for 6-8 weeks. "Zion Williamson underwent successful arthroscopic surgery today to address a torn right lateral meniscus. The routine debridement was performed by Dr. Jason Folk with assistance from Team Orthopedic surgeon Dr. Misty Suri," the team explained. "The timetable for his full return to play is estimated at six to eight weeks."
Williamson was the No. 1 overall pick in the 2019 NBA Draft and is the most-watched prospect since LeBron James' entrance in 2003. The 19-year-old put up 16 points, seven rebounds, three assists and three steals for his preseason debut, and continued to average 23.3 points, 6.5 rebounds, 2.3 assists and 1.5 steals on a 71.4% field goal percentage over his first four preseason games.
In case you missed it, LeBron James' jersey on the Sports Illustrated cover sold for over $180,000 USD.