Nas Is "Tired" of Praising & Honoring His Classic Debut Album 'Illmatic'
"I don't want to celebrate another Illmatic anything. I'm done. "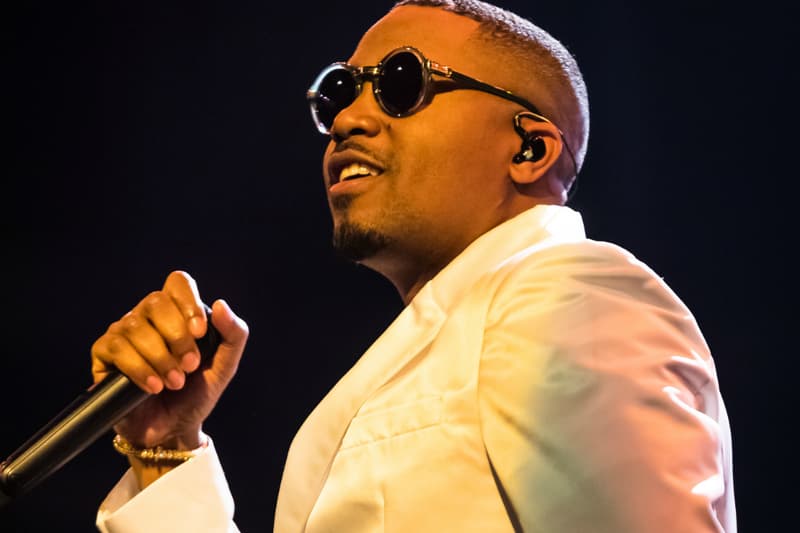 Although Nas' classic debut studio album Illmatic is regarded by many as one of hip-hop's greatest contributions to culture and one of its best full-length releases, its creator is growing tired of celebrating its music and achievements. Opening up to Haute Living for his latest interview, the the 46-year-old lyricist is expressing a desire to put a stop to commemorating his first LP.
"I'm tired of celebrating it," Nas reveals to Haute Living. "I'm grateful, but it has started to take on a life of its own. I just did the 20th anniversary with the National Symphony Orchestra five years ago and, the next thing you know, five years go by and it's a calendar that I didn't ask for showing me how fast time moves … 25 years is a lifetime."
"I did another Symphony Orchestra show for Illmatic this year; I got another plaque for it," Nas adds. "I'm very grateful—it's so crazy—but to celebrate one album when I've made over 10, all the things I've worked on—and I've been working for so long—to celebrate one album over all else is corny to me. I don't want to celebrate another Illmatic anything. I'm done. Ladies and gentlemen, thank you for appreciating that record, but it's over."
With Nas standing firm on his commitment to progress and focusing on the present and future, the NYC legend intends to deliver more new projects in the near future.
"I'm not taking a break; it's time that I do an album," he explains. "I wanted to get The Lost Tapes 2 out of the way first, but I've been working on [new material]. I won't be away from the studio any time soon … I'm going to block out everything and just go with it."
For more, head on over to Haute Living's official website to read the outlet's new Nas feature in its entirety.
Towards the end of last month, Nas supported his most recent full-length project, The Lost Tapes 2, by sharing a new visual for "War Against Love."