Instagram Direct Messages Will Be Available on the Web
Now you can access your DMs from a web browser.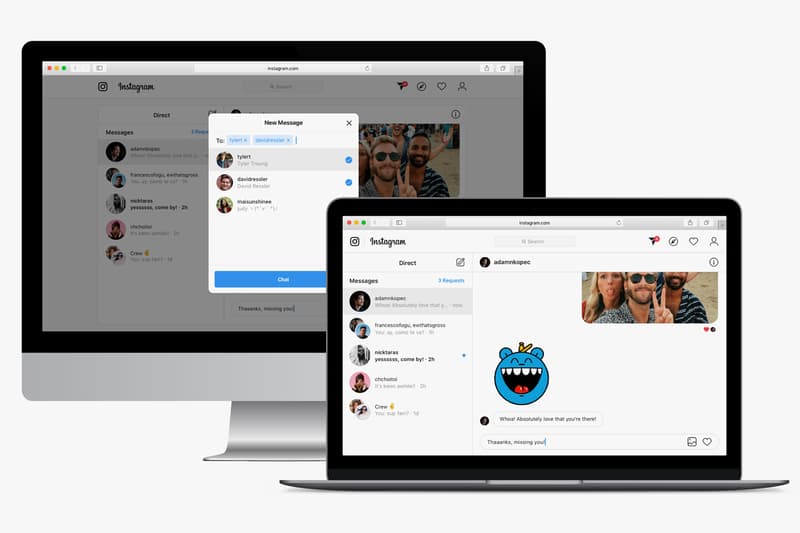 Following the announcement of browser access of its Stories platform, Instagram has announced a "small percentage" of users will be able to access direct messages on a desktop from the web. Although the rollout begins today, the current availability is only a test and a wider release is expected to come down the line.
The experience through a browser will effectively be the same as checking DMs on mobile, allowing users to create groups or start a chat via a profile page or the DM screen. It will also allow users to see the number of enrages messages you have or even share photos. Users can receive notifications about DMs if you decide to enable to feature for your browser.
Facebook CEO Mark Zuckerberg originally told The New York Times last year that "private messaging, groups, and Stories" were the "three fastest-growing areas of online communication." This new rollout aligns with Zuckerberg's former statement, which could also be a step toward allowing Facebook, WhatsApp, and Instagram users to message each other no matter the platform, which  Zuckerberg has also stated.
In other tech news, Instagram is hiding photoshopped images.
— Instagram (@instagram) January 14, 2020