Zion Williamson Expected to Return by Mid-December
After undergoing a knee surgery to repair a torn meniscus.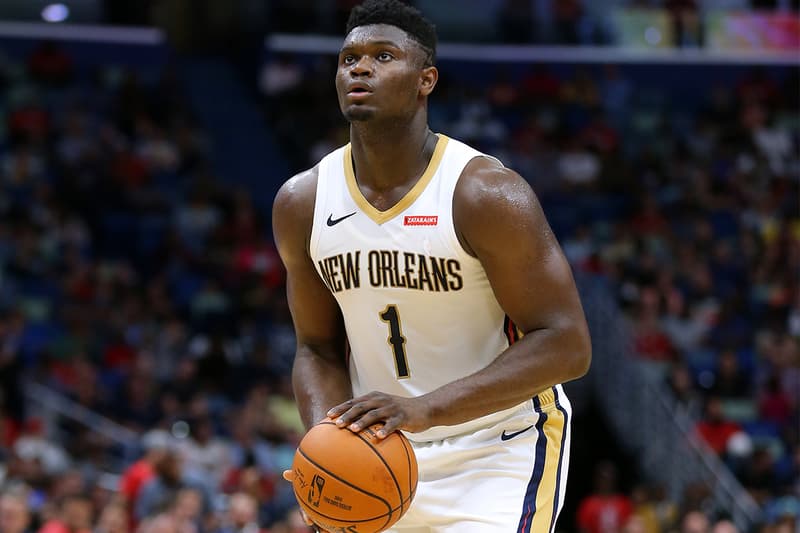 NBA rookie star Zion Williamson is expected to finally make his regular season debut in the coming weeks.
David Griffin, the New Orleans Pelicans' Executive Vice President of Basketball Operations, spoke to ESPN New Orleans 100.3 to reveal that the No. 1 overall draft pick will most likely suit up before the end of the year. "He's progressing exactly as we had hoped he would," Griffin confirmed. "We're really optimistic, and most importantly, Zion is really excited and that's where we want him to be."
Griffin continued, "The physical part is easy for him. He has an incredibly high basketball IQ. He loves being a teammate and getting better. He's really rare among truly elite young players in that he enjoys the process of getting better. He loves the process of learning the game."
Back in October, Williamson underwent arthroscopic surgery to repair a torn right lateral meniscus. The team announced that the 19-year-old will sit out six to eight weeks, missing somewhere between 20 to 27 regular season games. "Right now, I think we're on target for eight weeks," he said. "Probably not to the day, but in and around that."
Elsewhere in sports, Floyd Mayweather is reportedly coming out of retirement.