Reese Cooper SS21 Presents a Beatific Forest Trek
An organic runway show complements the function-driven garments.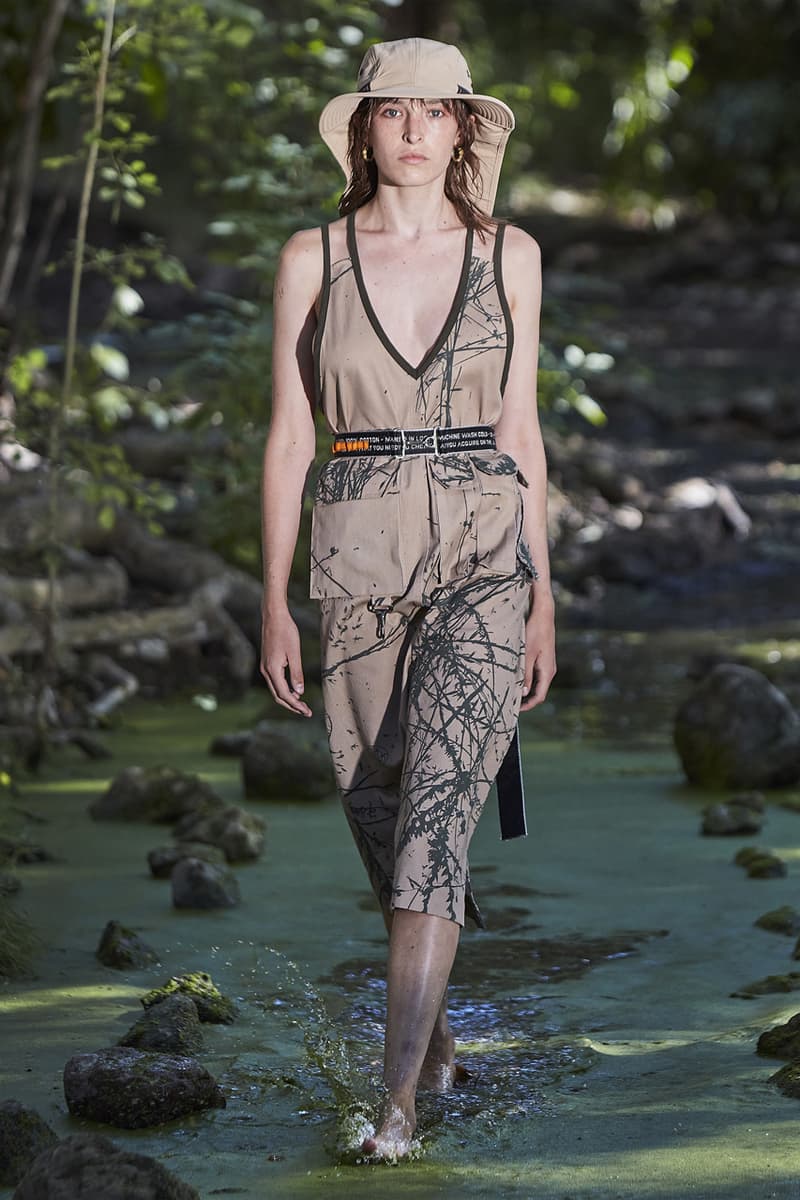 1 of 28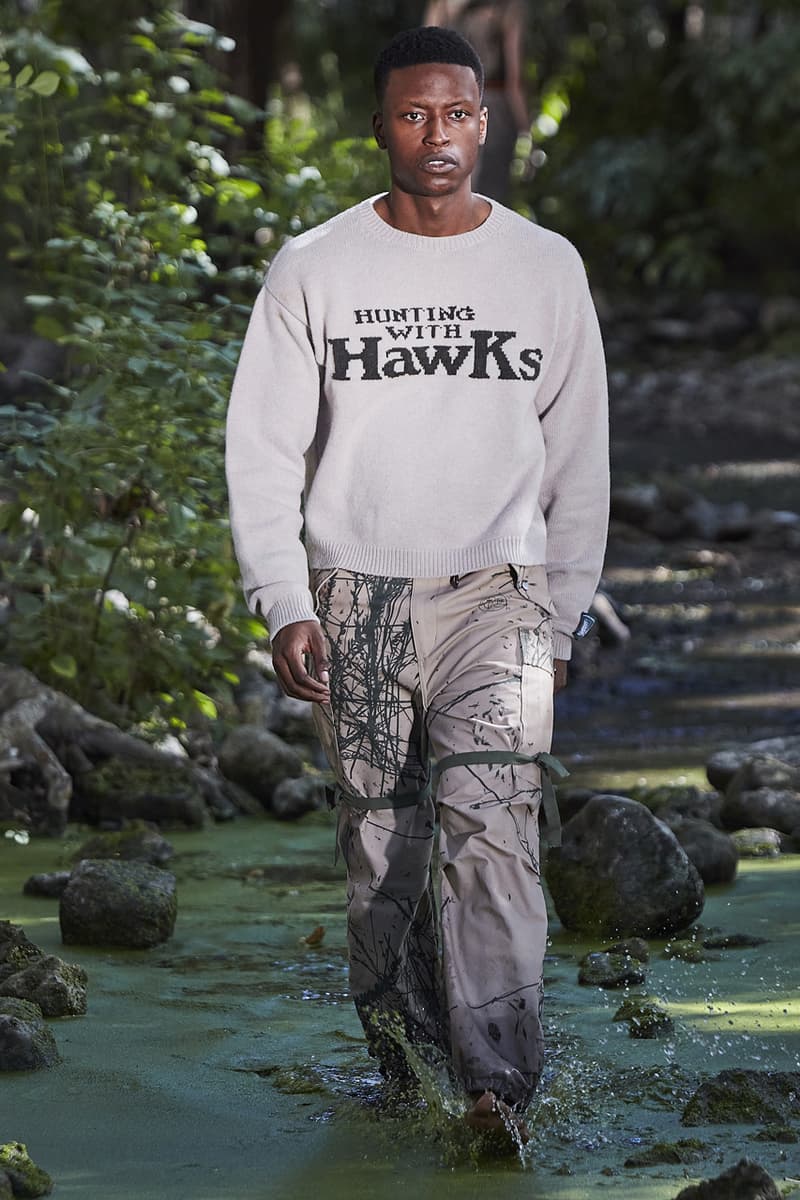 2 of 28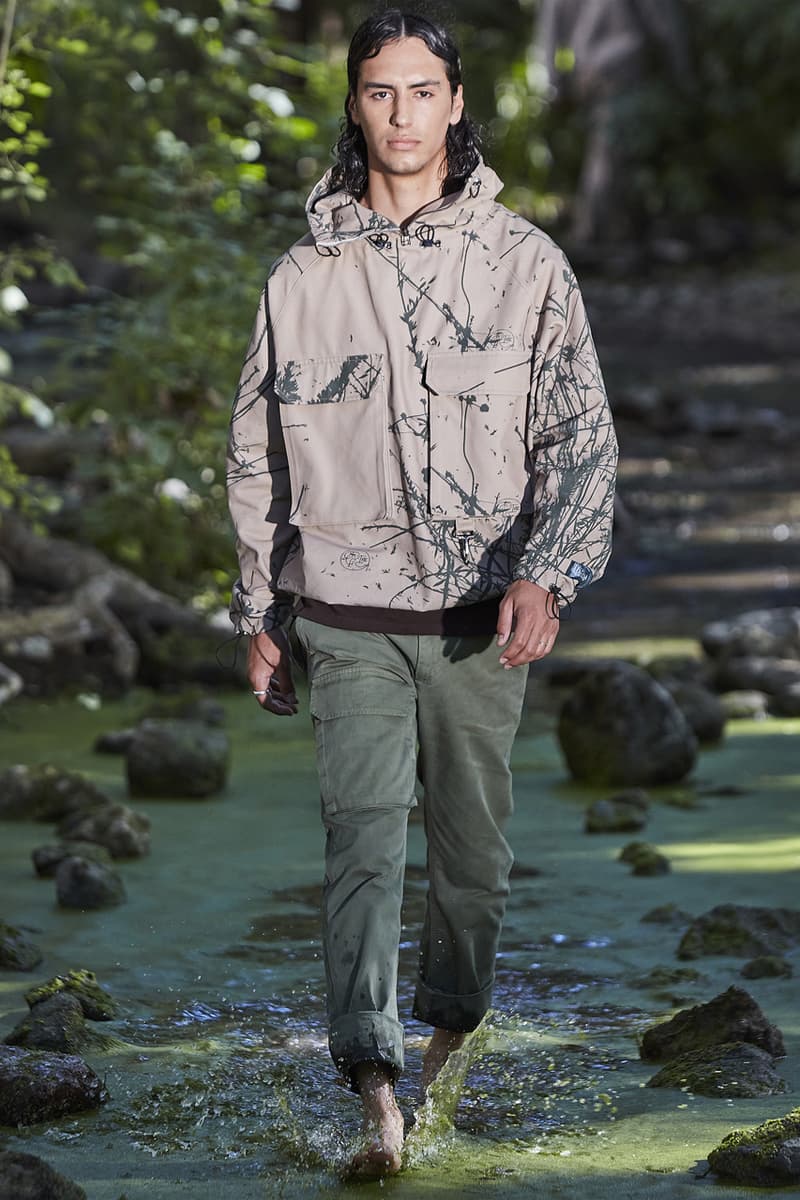 3 of 28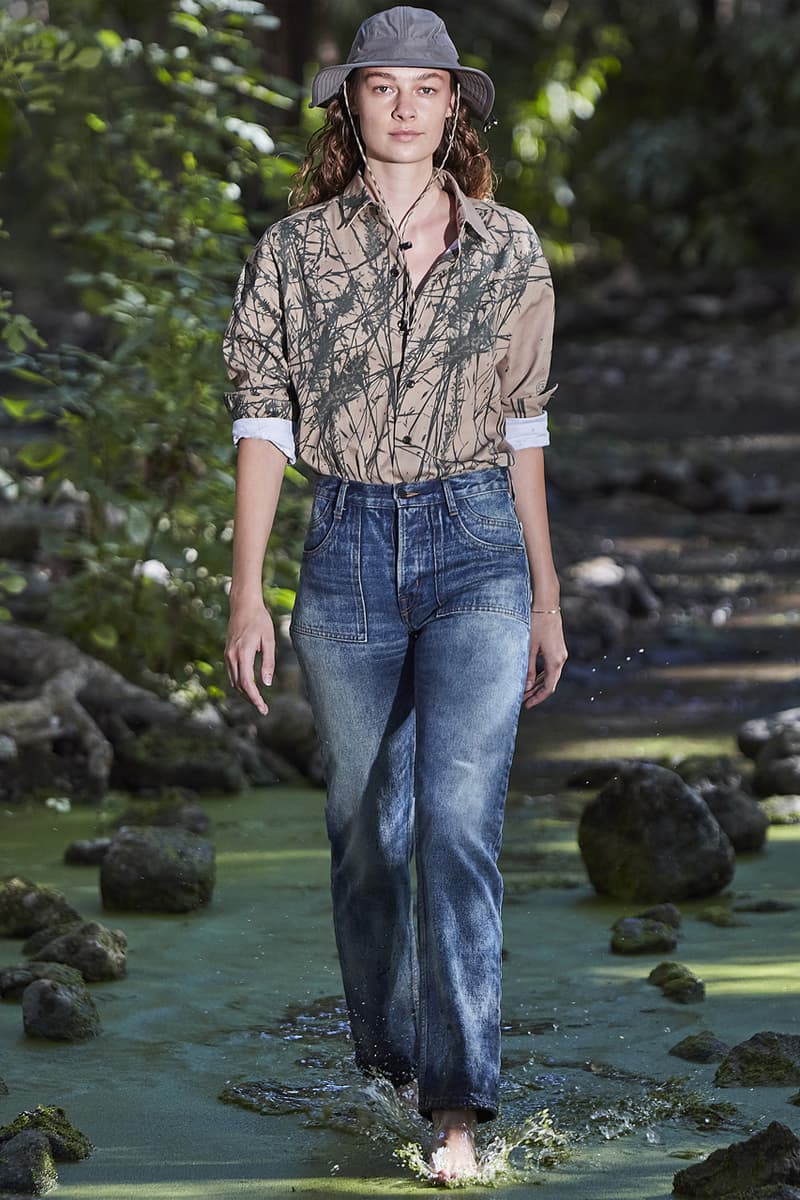 4 of 28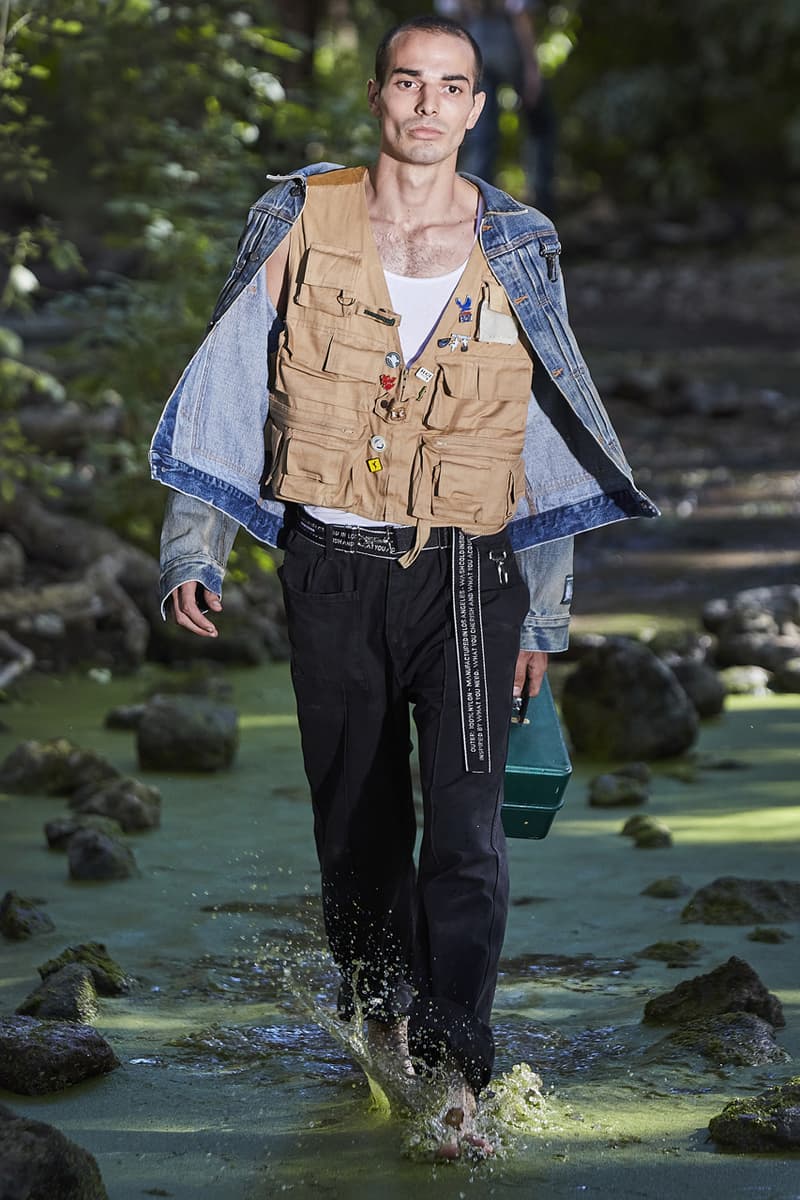 5 of 28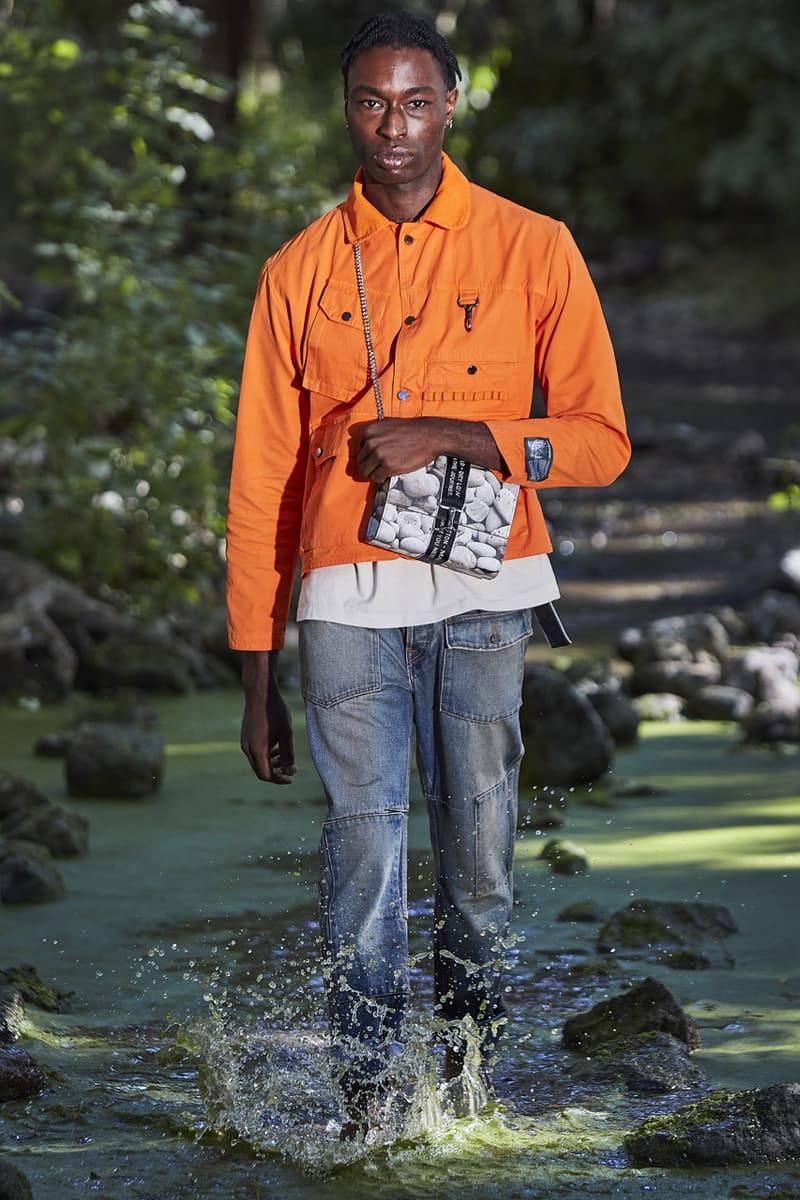 6 of 28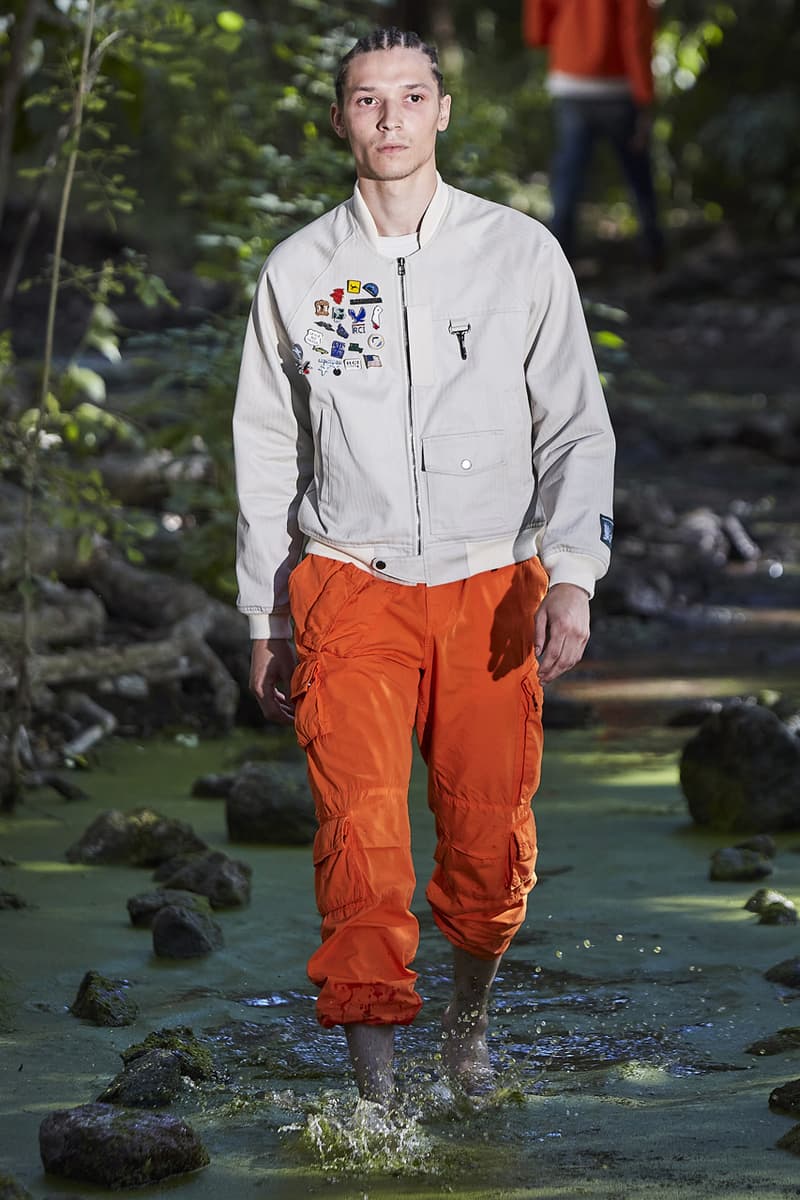 7 of 28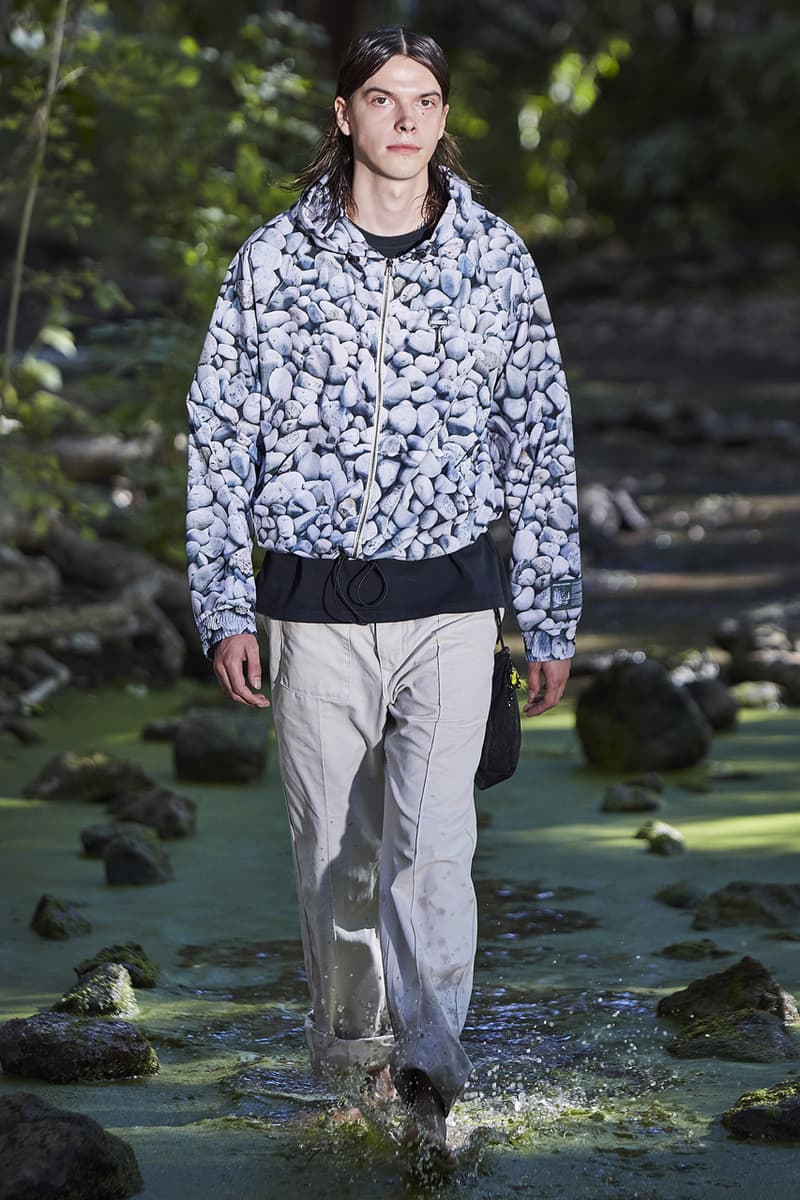 8 of 28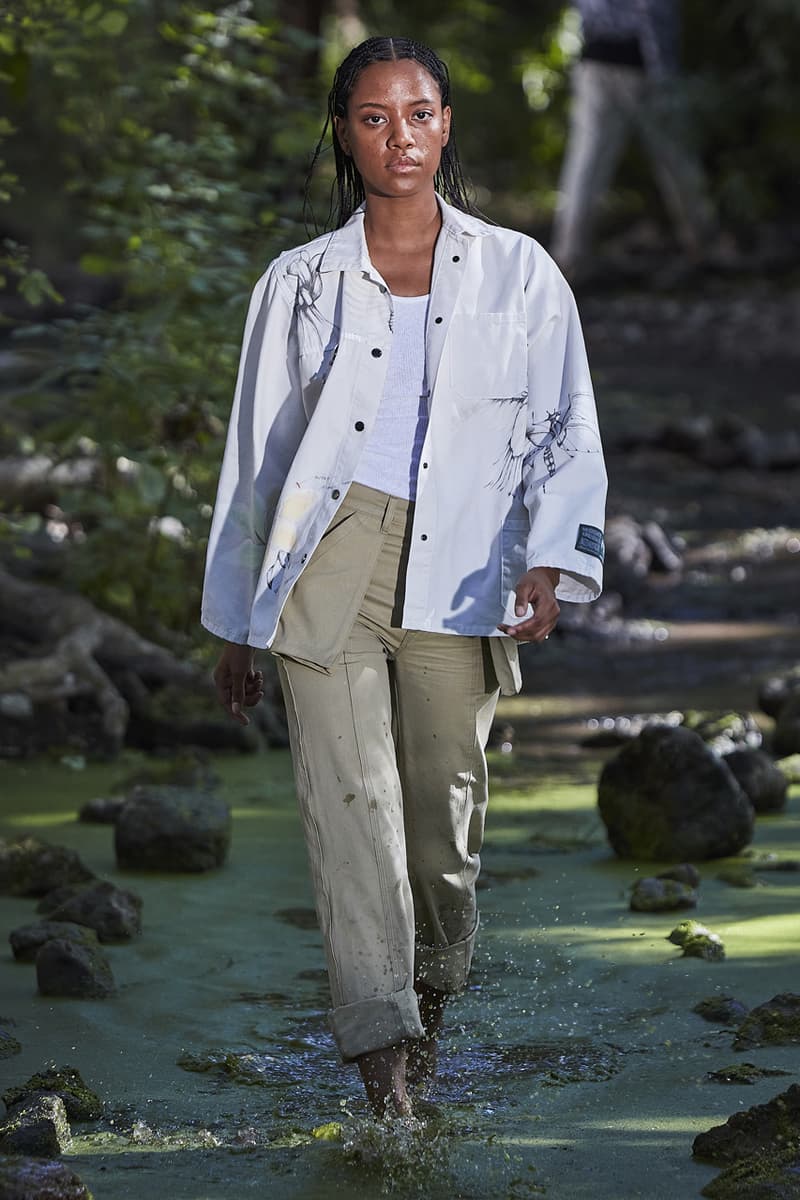 9 of 28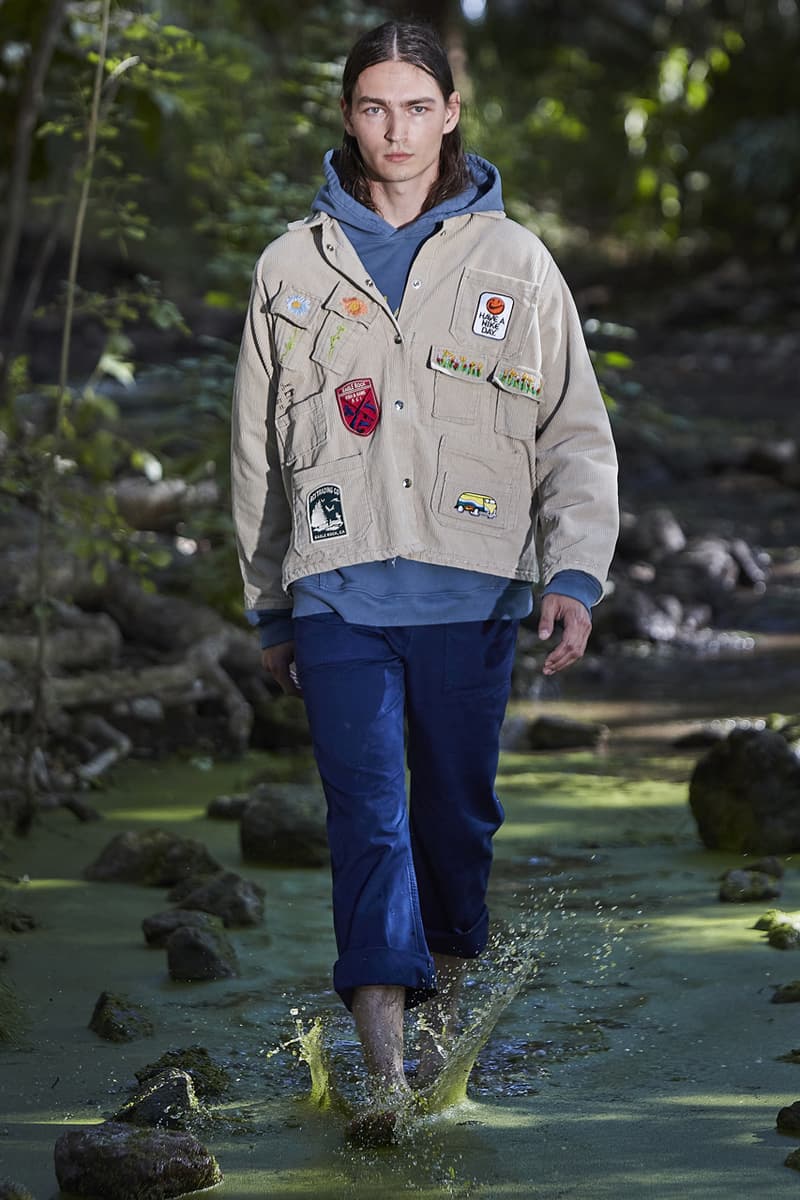 10 of 28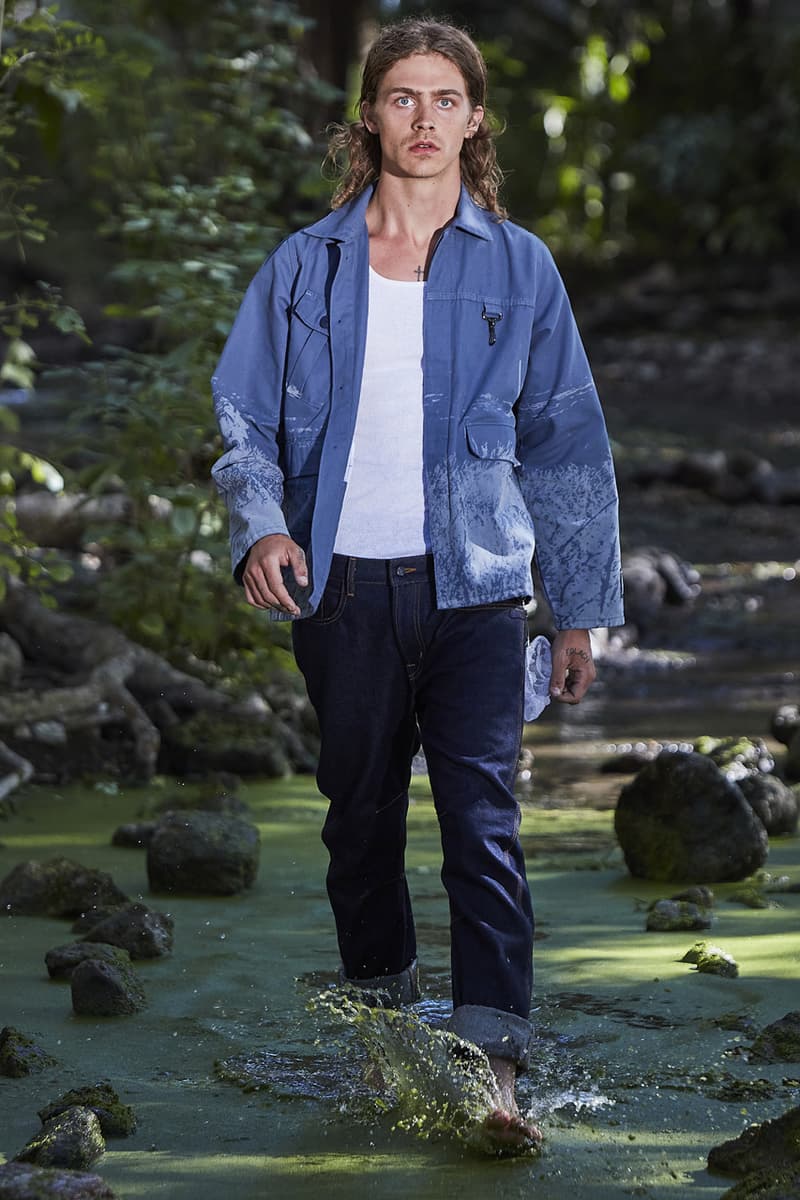 11 of 28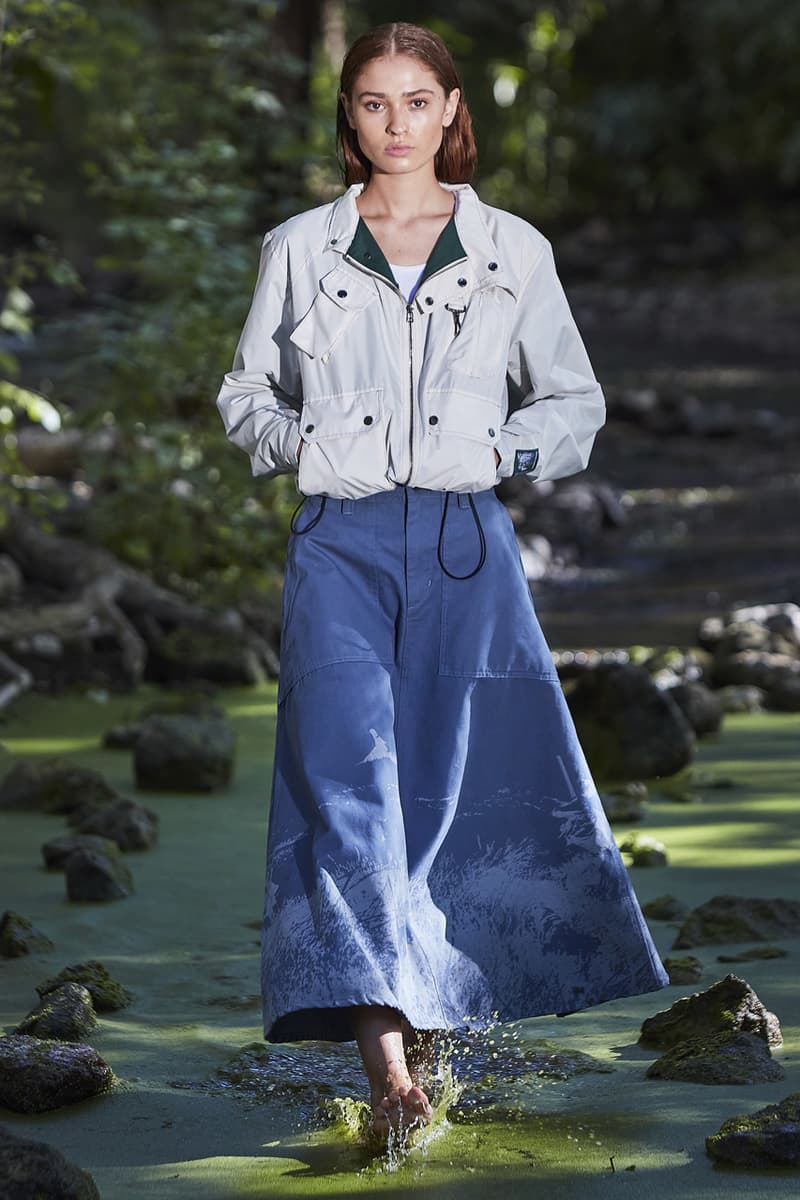 12 of 28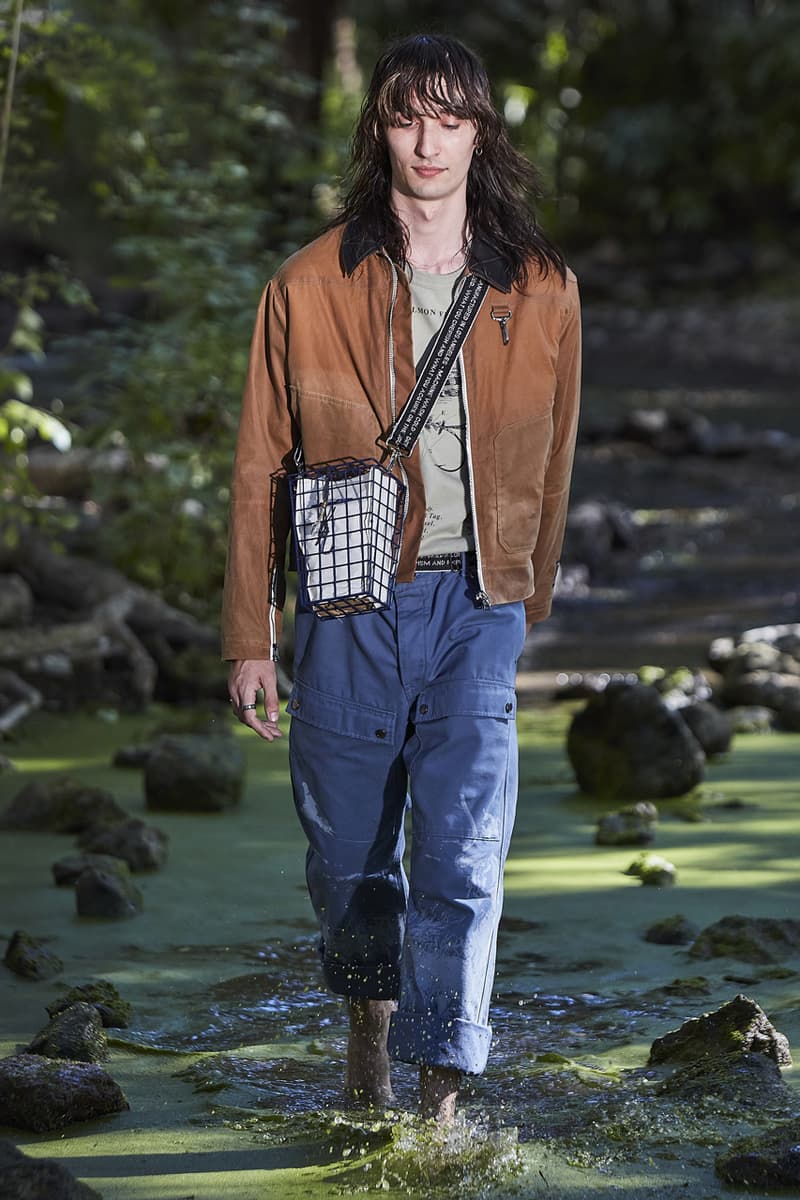 13 of 28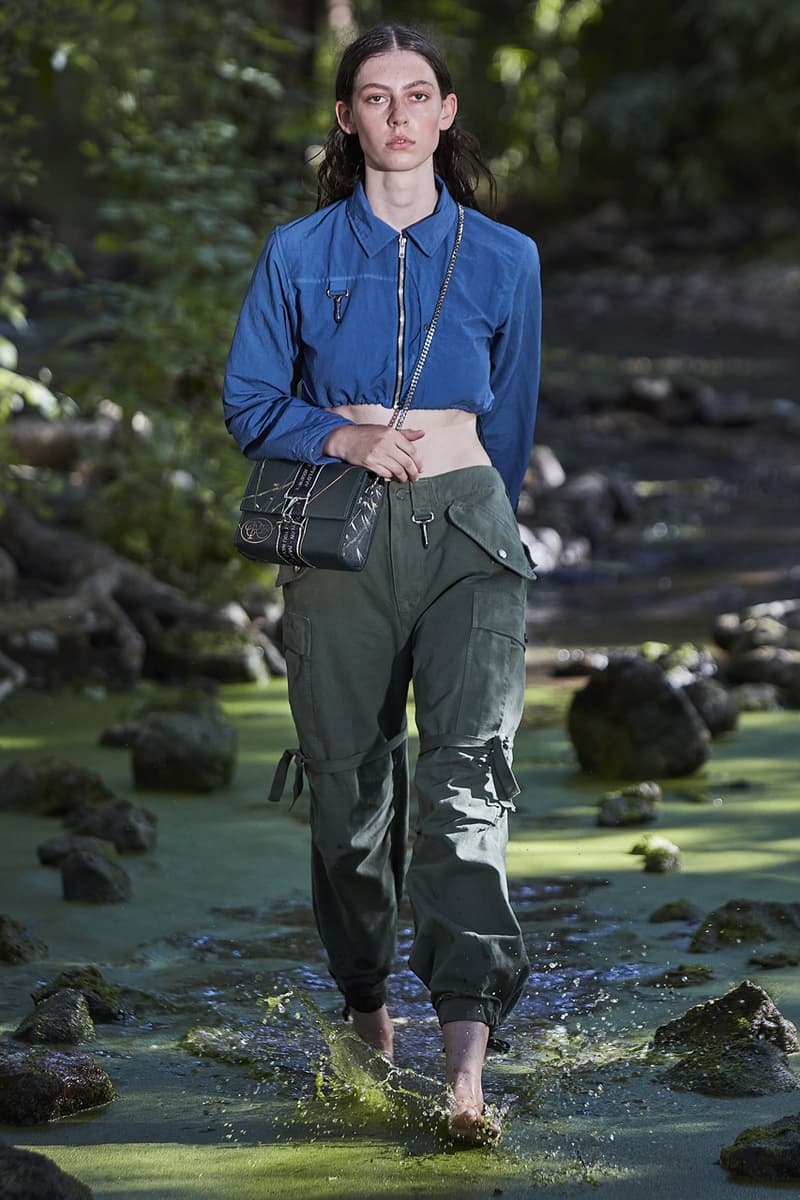 14 of 28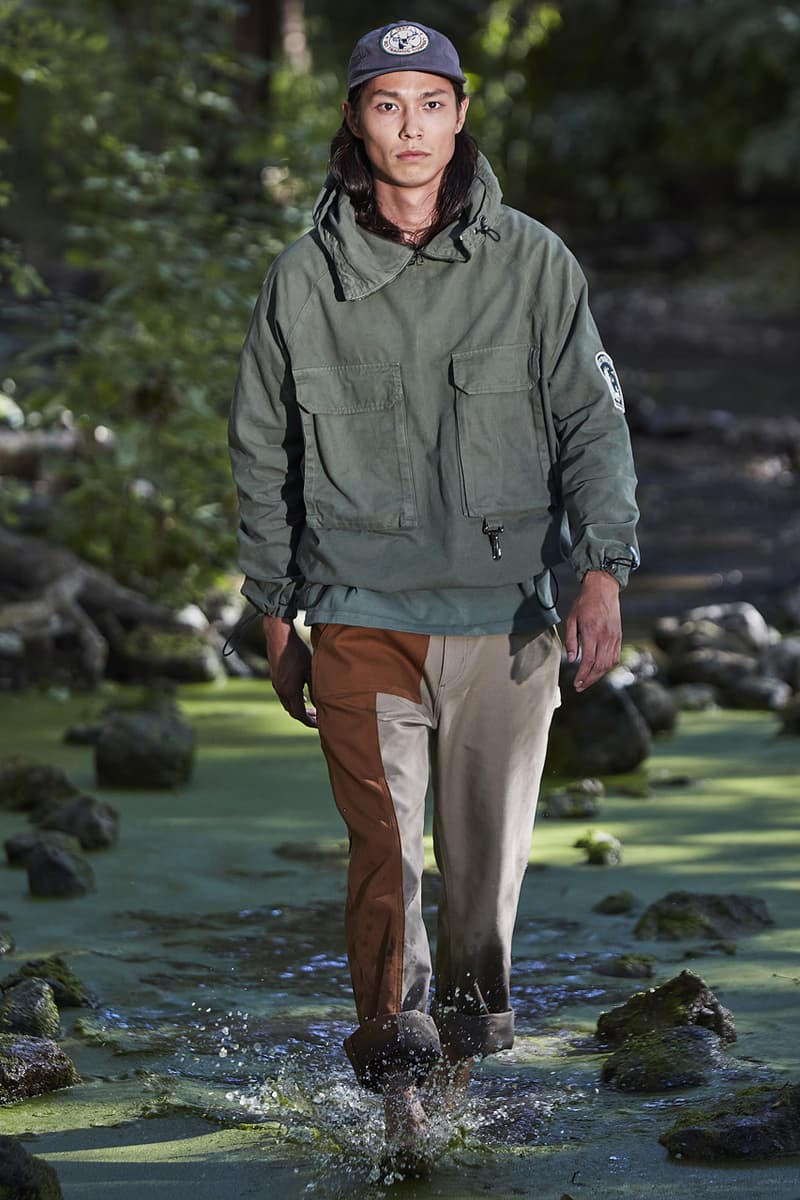 15 of 28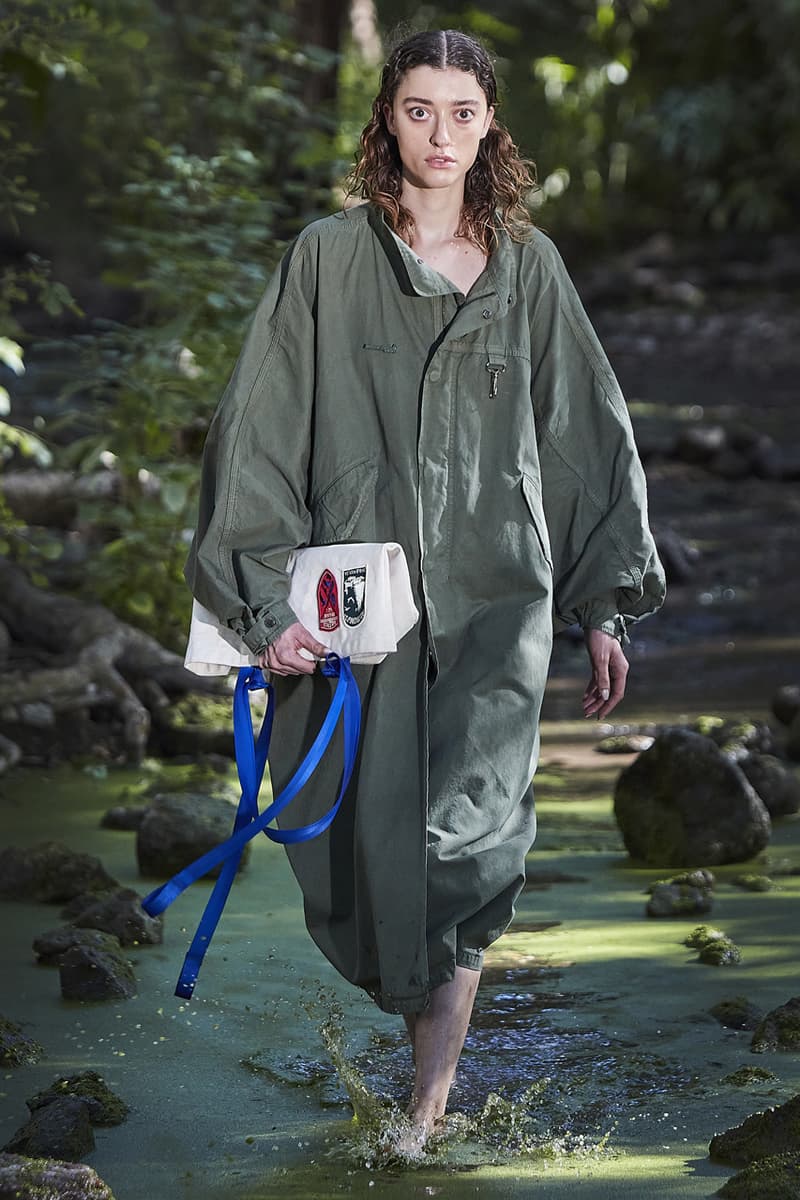 16 of 28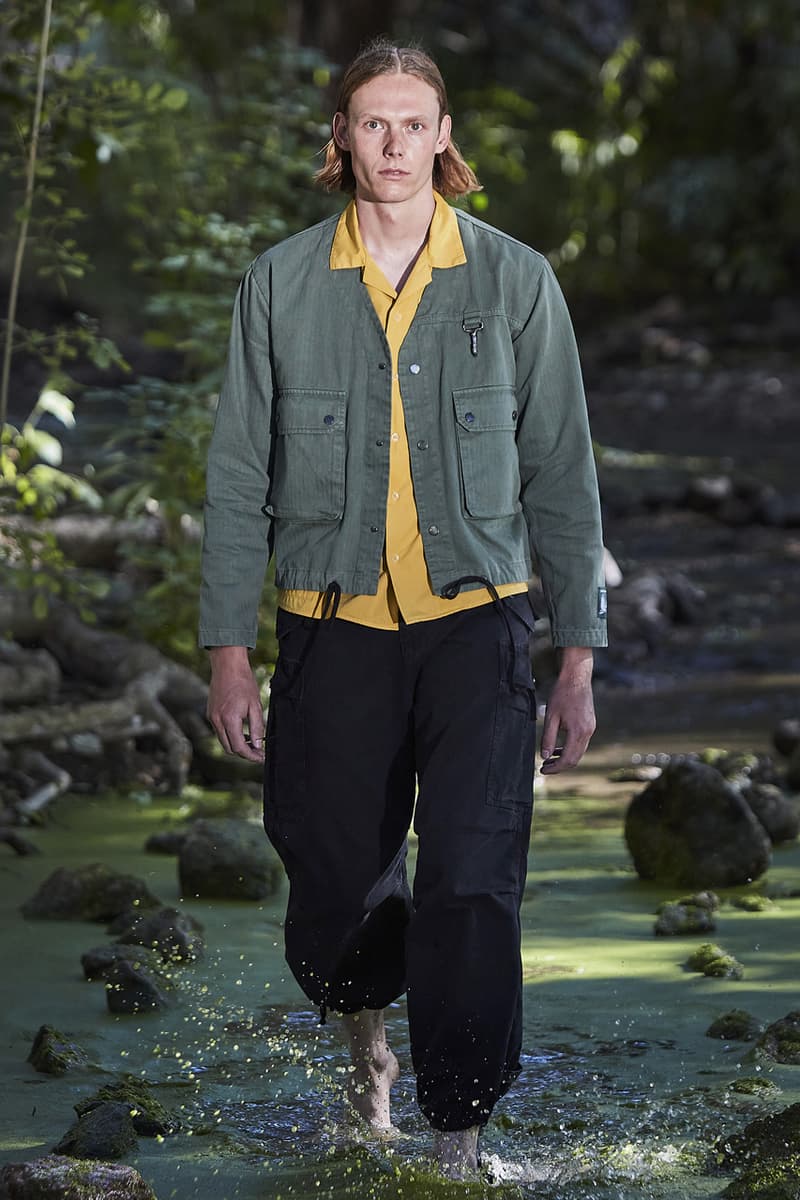 17 of 28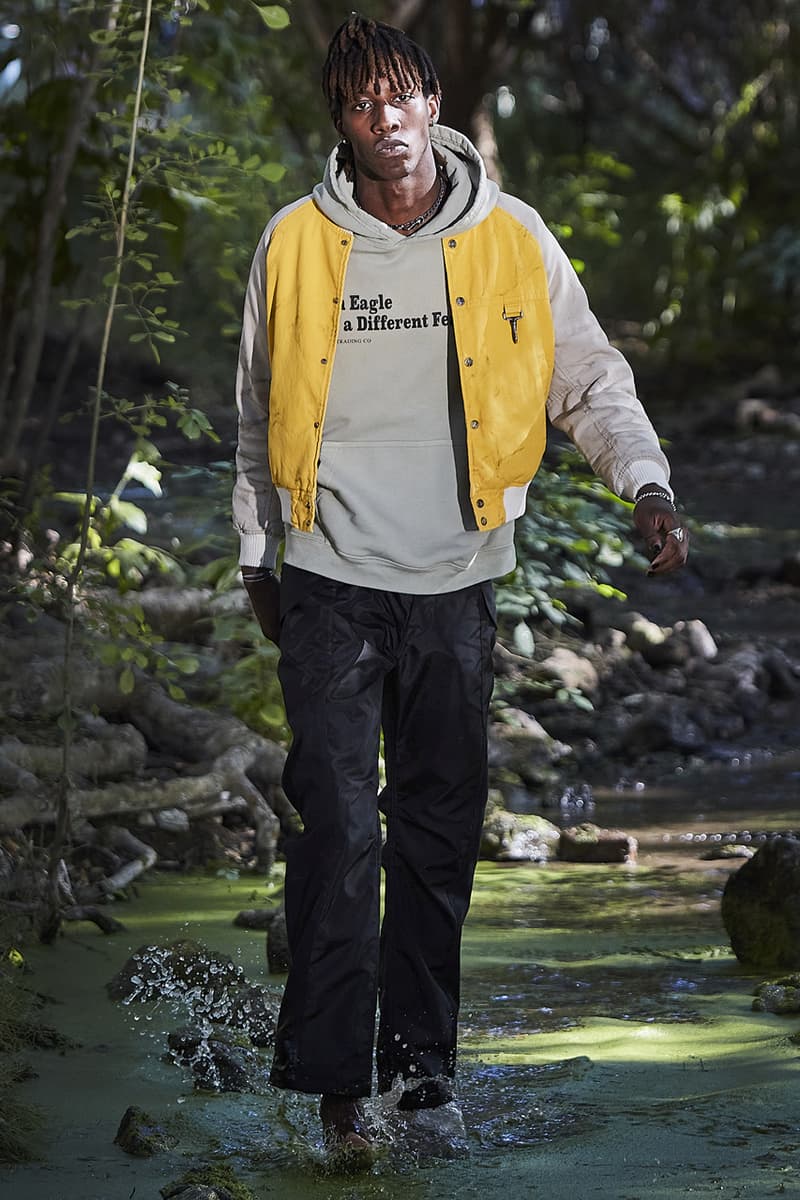 18 of 28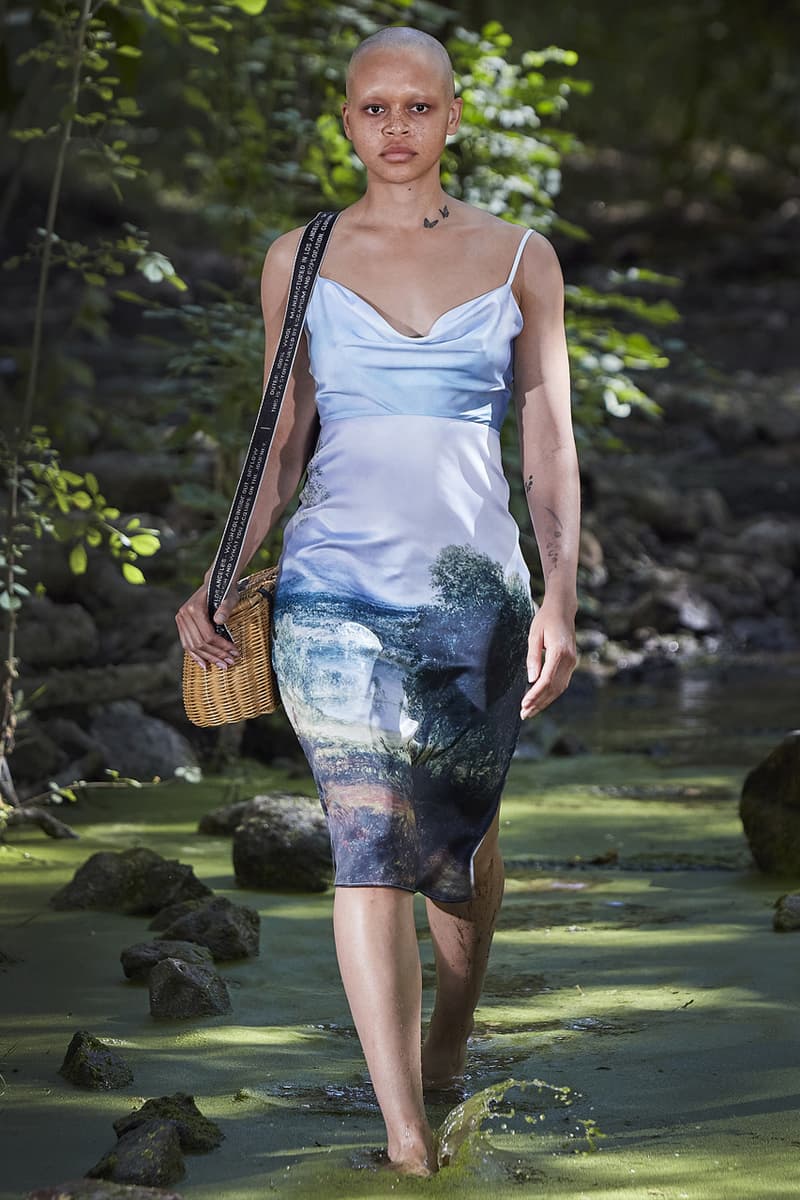 19 of 28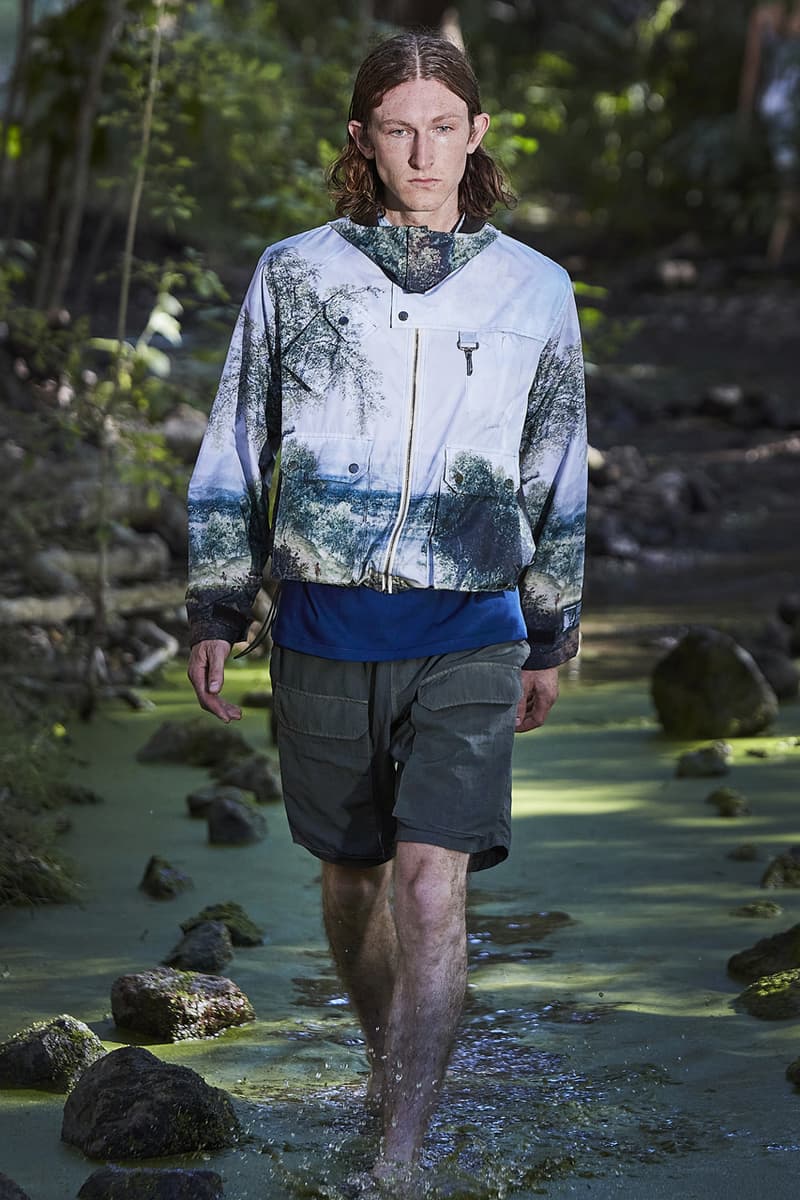 20 of 28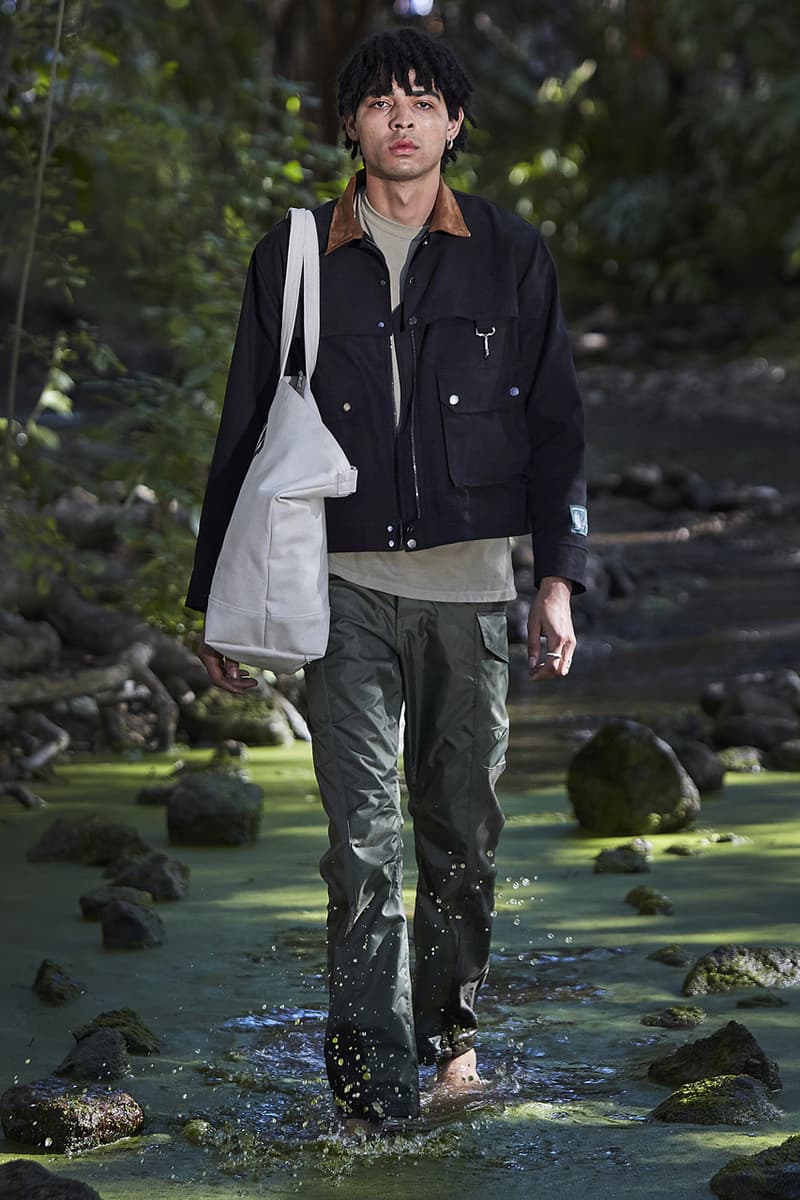 21 of 28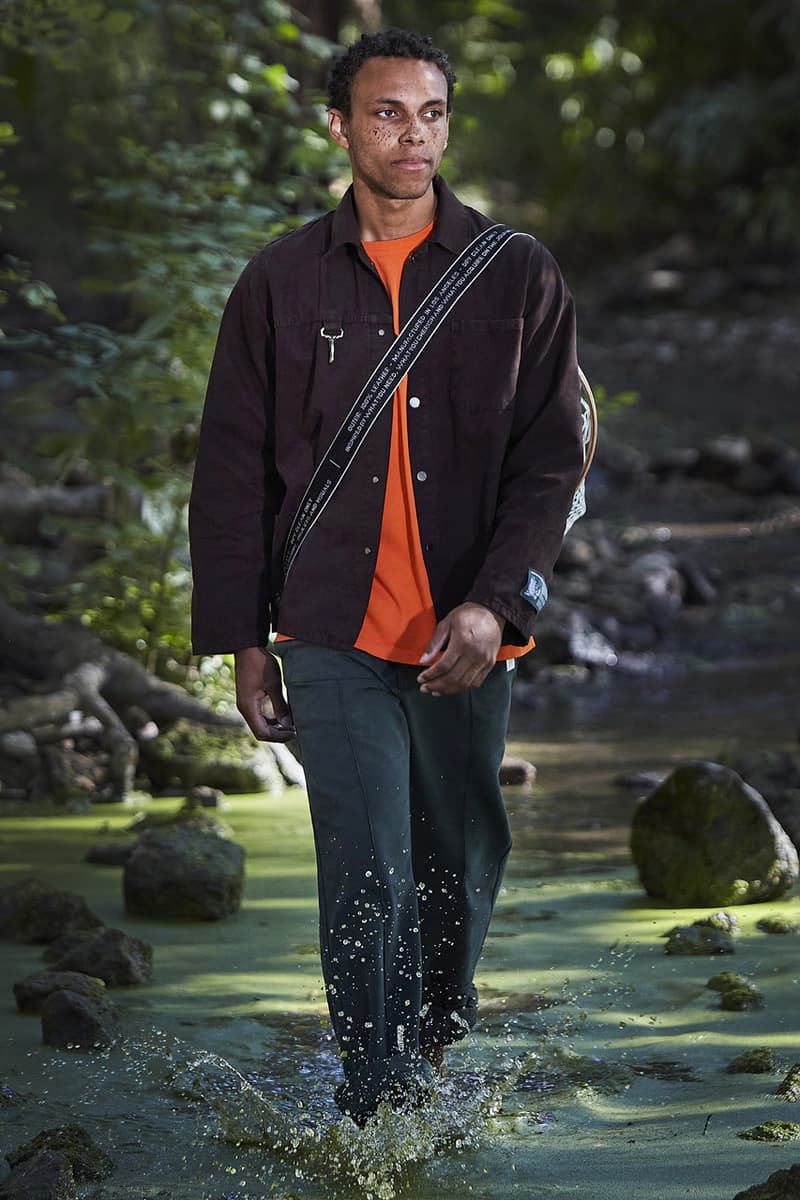 22 of 28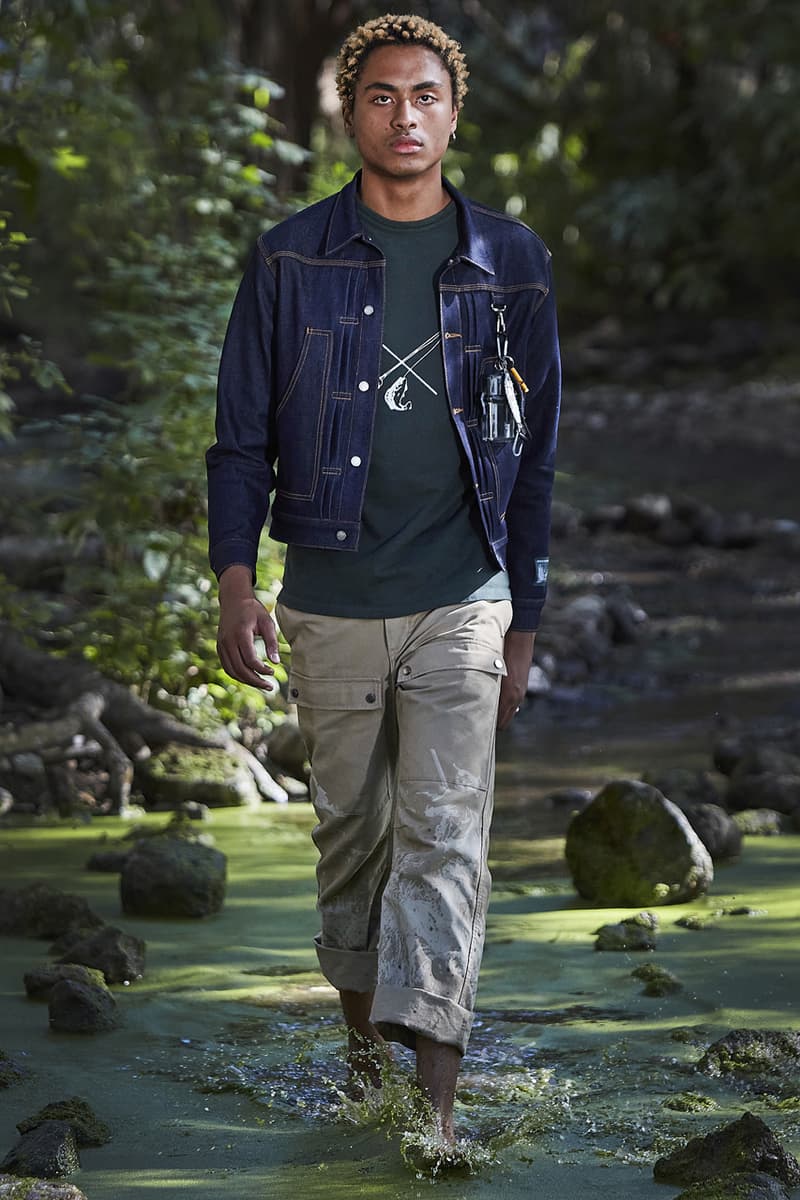 23 of 28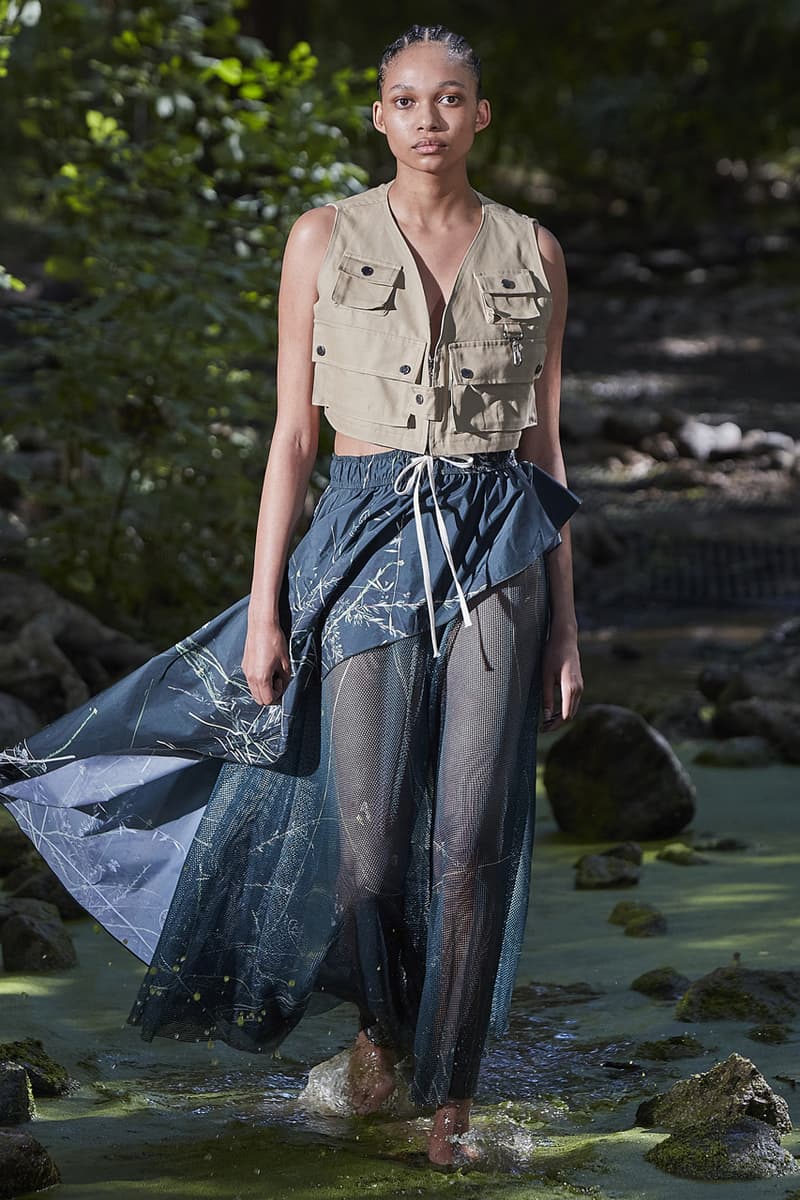 24 of 28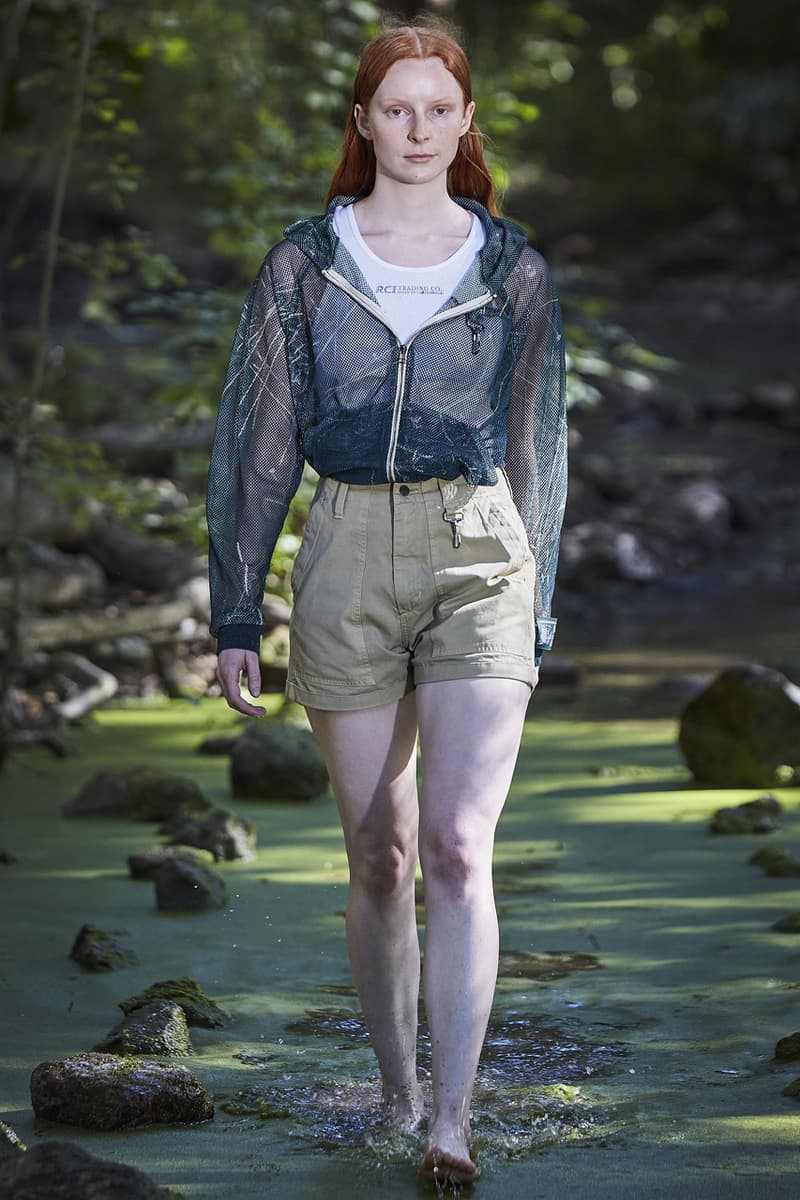 25 of 28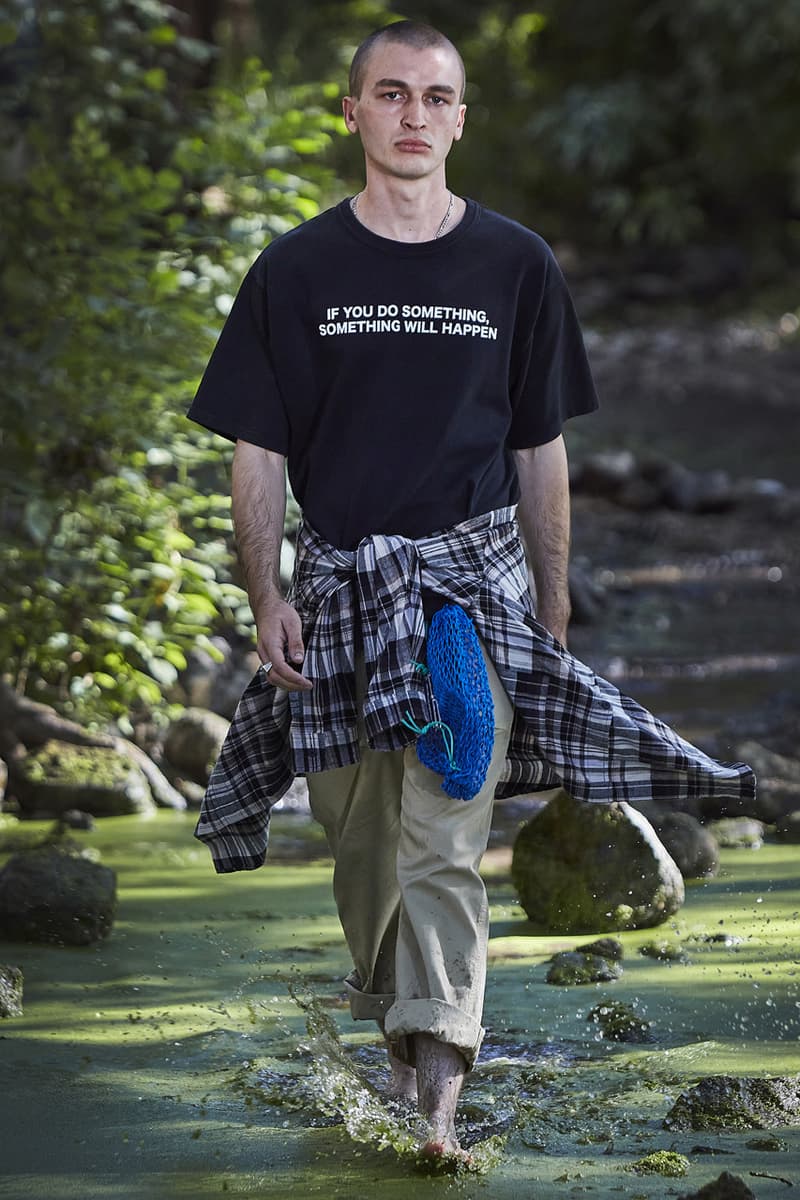 26 of 28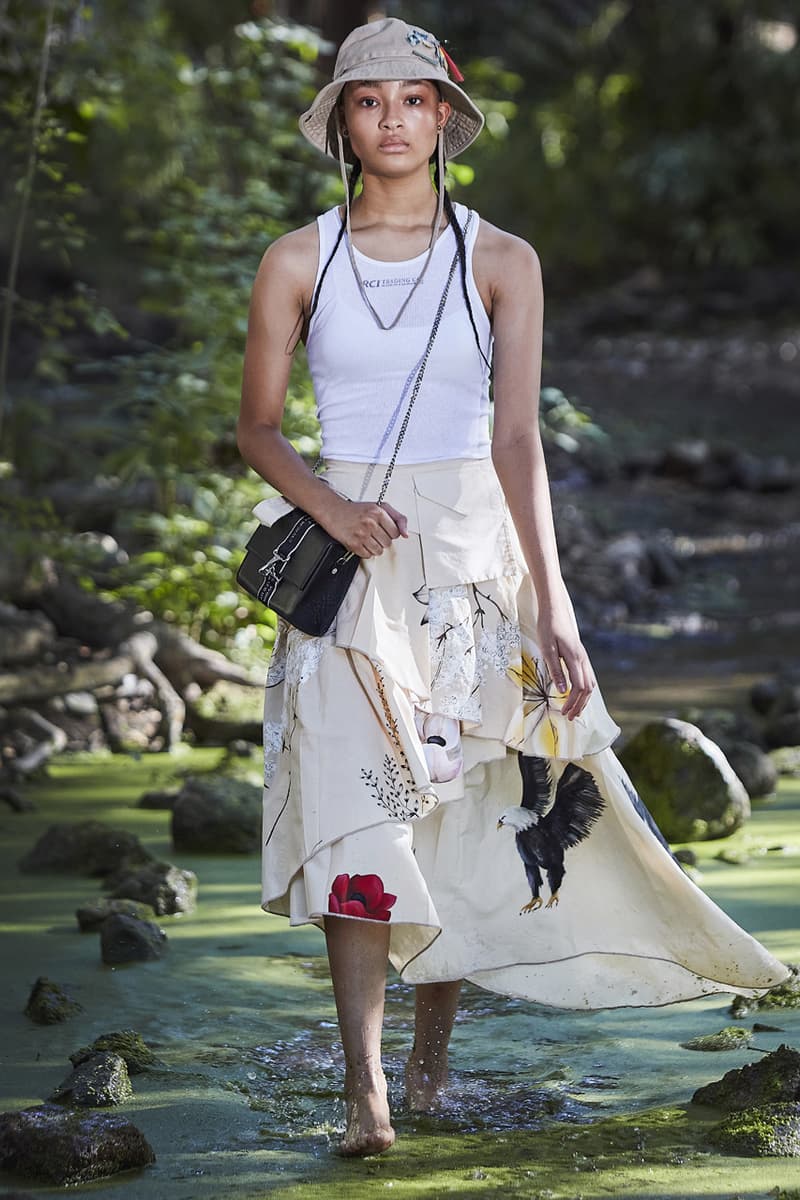 27 of 28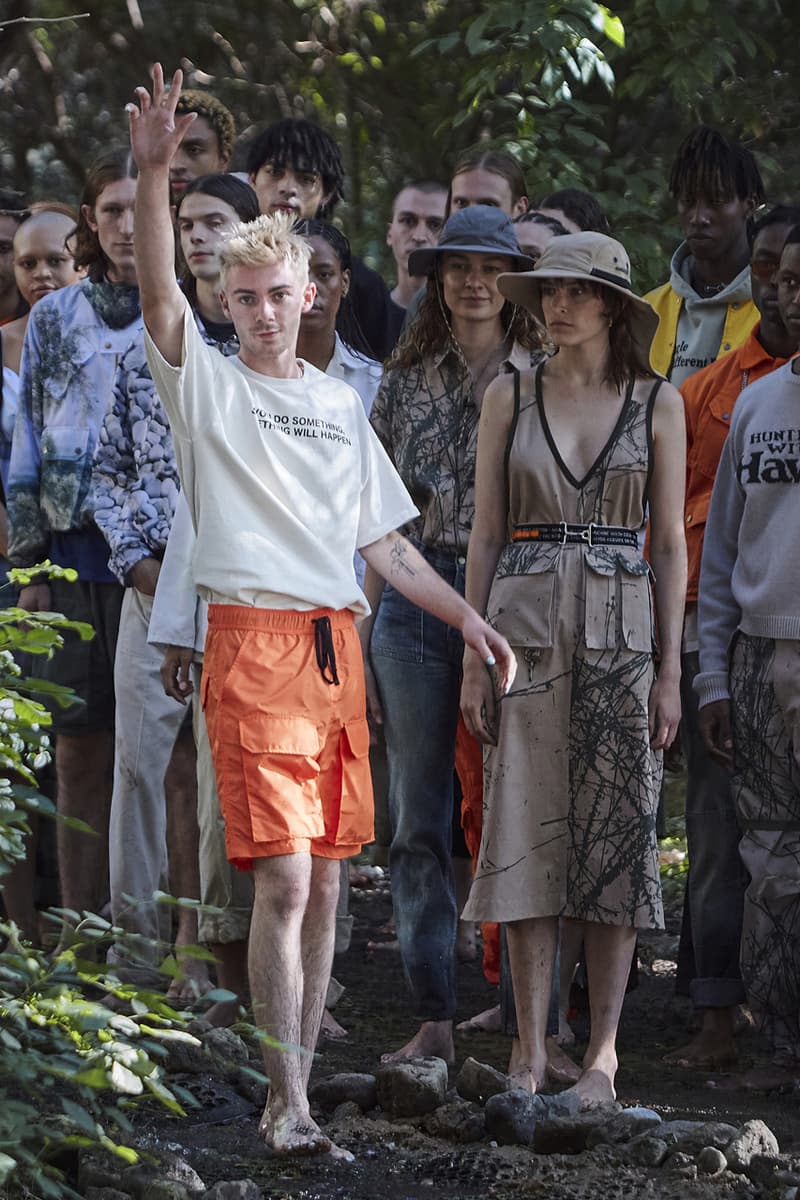 28 of 28
Reese Cooper's Spring/Summer 2021 collection, ""River Runs Through," is an ode to the joys of nature, celebrating a lifestyle amidst the trees and rivers of the great outdoors. Cooper enlisted some of his talented friends to help bring the new co-ed offering to life, including Vince Staples (who provided a narrative introduction), fine artist Juliet Johnstone and Ernie Mo, a fan who created his own chore jacket using Cooper's DIY kit.
Overseen by director Andre Bato and PLAYLAB, the real-life forest staging immerses viewers, including the friends and family who gathered to picnic nearby the runway, in Cooper's vision of garments that dwell between the realms of fashion and real life. Functional layers, including fisherman vests, laser-etched anoraks and lived-in cargo pants, co-mingle with progressive redesigns of staple silhouettes, like cropped work jackets, intarsia-knit sweaters and silk slip dresses. Cooper's signature pieces, including his genderless handbags, industrial belt and boxy chore coats, returned to complement his ever-evolving menswear and womenswear lines.
"This is a story fueled by escapism and exploration," Cooper explained of the collection's theme. "Clothing, objects and visuals inspired by what you need, what you cherish and what you acquire on the journey."
1 of 2
2 of 2
Further underscoring the collection's collaborative nature, a special T-shirt design has been imagined in partnership with Create Now, an organization that grants youth access to arts education and mentoring. Cooper's custom RCI T-shirt, constructed from hefty Californian organic cotton, is garment-dyed white and treated by hand to create a vintage effect. Then it's emblazoned with "If You Do Something, Something Will Happen" verbiage and co-branding to underscore to charitable intent (all profits will benefit Create Now).
Relive Cooper's SS21 "River Runs Through" presentation above and in the video recap below.
Recently, Cooper recently issued another DIY project centering around a T-shirt dying kit.