Liverpool's World Cultures Gallery to Undergo Major Overhaul for "Racist" Display
The museum's lead curator says the program "supports a view of the world that is based on colonial thinking."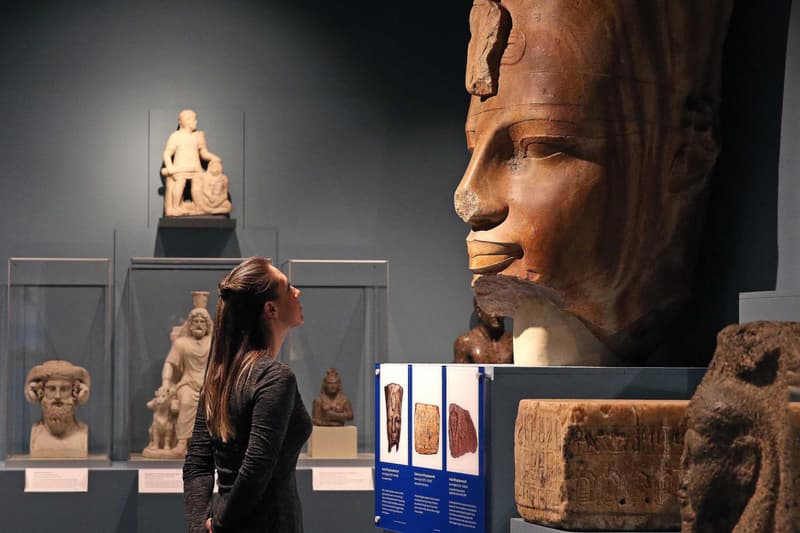 Inside the World Museum in Liverpool is a sprawling World Cultures Gallery that is displaying over 1,600 historical artifacts from the National Museums Liverpool's collections from Africa, the Americas, Asia and Oceania. According to The Art Newspaper, the museum's curators are currently overhauling the display because it "supports a view of the world that is based on colonial thinking," said Emma Martin, the museum's lead curator of globalization to the art publication.
Describing the section as "racist," the curators are working with individuals outside of the art world including filmmaker Leo Asemota and the comedian Daliso Chaponda to help usher a presentation that "is more diverse, inclusive and tolerant." The museum's first-ever collection comes from the estate of the 13th Earl of Derby who died in 1851, containing over 10,000 objects that "strongly reflects the development of Liverpool's important maritime links with the western coast of Africa", stated the museum website.
"When I take people around the gallery and introduce the changes we are working towards, I describe the gallery as it currently stands as racist," said Martin in a statement. "We must do better, so that Black, Indigenous and People of Colour (BIPOC) voices from the past and present are heard and respected in a gallery that still privileges the actions of white colonial collectors… as a white curator, I am responsible for the collections and the displays, but that does not mean that I should have the power to decide how BIPOC are represented in this museum."
The World Cultures Gallery itself is over 15 years old and needs a revamp, according to museum officials. The museum began planning the re-display over a year ago. The gallery's overhaul comes amid the ongoing Black Lives Matter protests sparked by the police killing of George Floyd.
Recently, acclaimed sculptor Anish Kapoor penned an OP-ED on Artnet addressing tokenism in institutions and the lack of representation for BIPOC artists.
World Museum
William Brown St.
Liverpool L3 8EN
United Kingdom