A New Report Suggests Off-White™'s Popularity May be Slipping
According to the latest findings from the Lyst Index.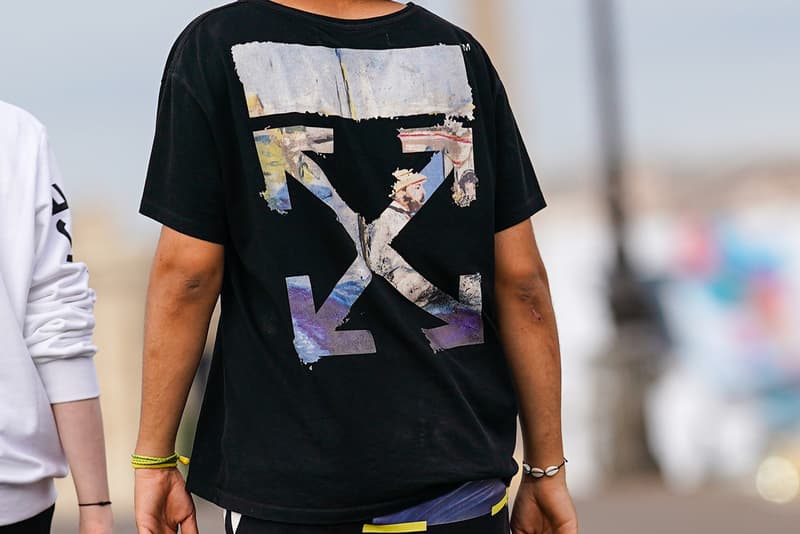 Virgil Abloh's label Off-White™ is a behemoth within the streetwear industry, with a steady flow of red-hot collaborations and headline-grabbing drops. But a new report from the fashion search platform Lyst suggest that the brand's dominance of the market might be shifting.
The Lyst Index analyses the shopping behaviour of more than nine million shoppers per month, incorporating Google search data, sales from retailers, and social media engagement. It publishes its findings in a quarterly report which ranks the top twenty most popular brands with shoppers.
For the last three quarters, Off-White™ has sat at the top of the Lyst Index. Yet for Q2 – the period covering April through June of this year – the brand has slid into second place, behind Nike.
Off-White™'s  second-place position still puts it ahead of mega-brand competitors in the luxury menswear space including Gucci, which took third place, Balenciaga, and Prada, which took fourth and fifth respectively. But its loss of position to Nike may be a reflection of shifting consumer habits during the COVID-19 lockdowns: Lyst reported a 106% uplift in demand for activewear as consumers sought products for at-home workouts and for loungewear.
Nike's "Don't Do It" campaign in support of the #BlackLivesMatter movement may also have won it favour with consumers – the video was liked over 5 million times on Instagram during Q2. It's also impossible to ignore the monumental success of Nike's collaboration with Kim Jones at Dior, which has been one of the most widely-hyped launches of the year so far.
Elsewhere, Balmain re-entered the Lyst Index at no. 17, while Fear of God entered the top twenty brands for the first time at no.20. The full report can be seen over at Lyst.
The global pandemic continues to cause worldwide instability for consumer spending: the luxury conglomerate Kering, which owns Gucci and Balenciaga, has reported a 30% drop in revenue for the first half of 2020.