KEY! Debuts New Project 'I Love You Say It Back'
The Atlanta rapper returns with 10 new tracks featuring production from Kenny Beats and TrapMoneyBenny.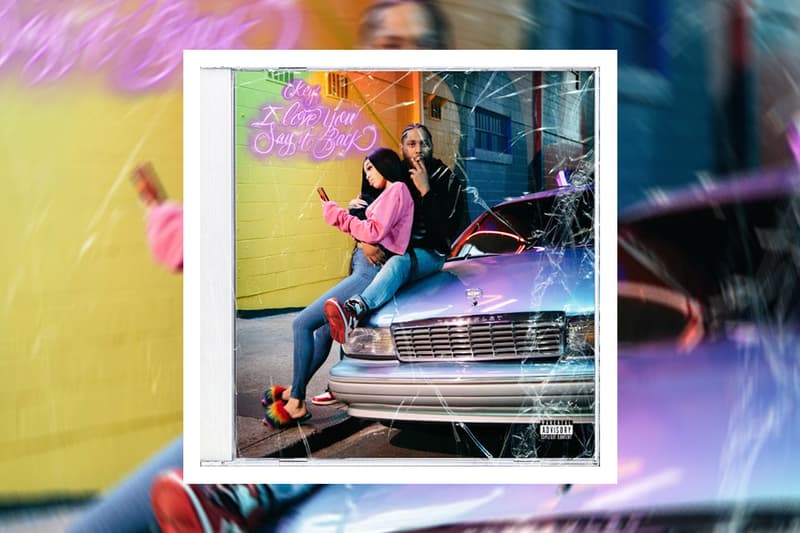 Atlanta rapper KEY! returns with his latest full-length project dubbed I Love You Say It Back featuring production work from TrapMoneyBenny and Kenny Beats. For the better part of the past decade, KEY! has been making continual strides to drop solid music on his own terms, standing out from the Atlanta trap scene thanks to his singular penchant for melody, his fearlessness to flex his singing chops and his undeniable charisma when he hops on a track. KEY! will pop up with something as strong as SO EMOTIONAL, his signature balance of humor and heartbreak on full display, only to fall back to relative anonymity a few months later. His 777 collaboration with Kenny Beats remains to be one of the best if not most overlooked hip-hop records of the past half-decade.
So what does KEY! have in-store on I Love You Say It Back? The project kicks off with "Bottom of the Bottle," a piano driven ballad of an intro produced by longtime collaborator TrapMoneyBenny. It's an emotional proclamation with the rapper floating through substances and some vocoder croons in the backdrop. "Sugar & Rice" furthers the spirit of the Miami-tinged SO EMOTIONAL with nods to Will Smith and Jada P and references Andre Iguodala and Denzel Washington in Glory rather effortlessly. The Kenny Beats-produced "Vibin" is the perfect mid-point full of falsetto vocals, Nextel mobile phone chirps and the occasional reminder to "open up that mosh-pit."
"Boys Don't Cry" is probably the most KEY!sian release on the project as he sings through self-medication and drops this gem: "Boys don't cry, hurricane season but it's category 5." Most rappers wouldn't be able to make that line work with the sincerity that KEY! does. The album wraps up with "YND" featuring music videos that simply can't be embedded here.
Stream the full record below. In more music news, Gunna joined HYPEBEAST for a new interview to talk about his new album WUNNA, his trip to Jamaica to record and what's to come.