Massive Site-Specific Works Take Over LaGuardia Airport's New Terminal
Created by Laura Owens, Sarah Sze, Sabine Hornig and Jeppe Hein.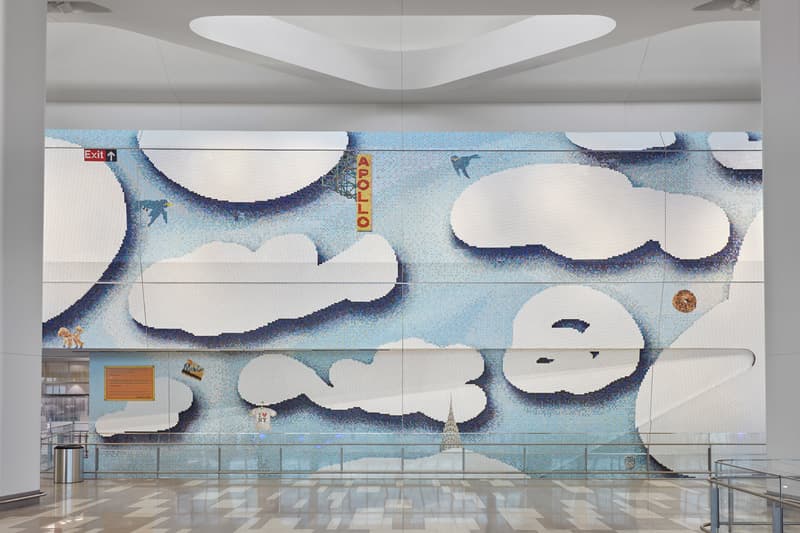 1 of 12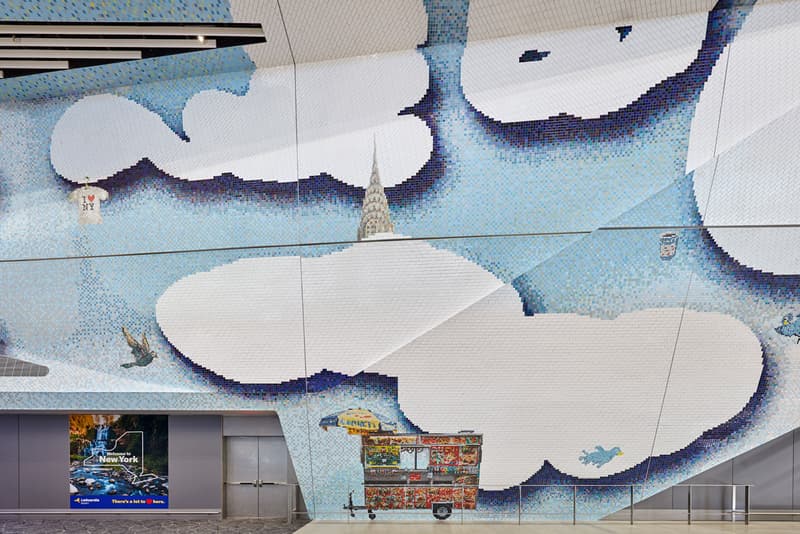 2 of 12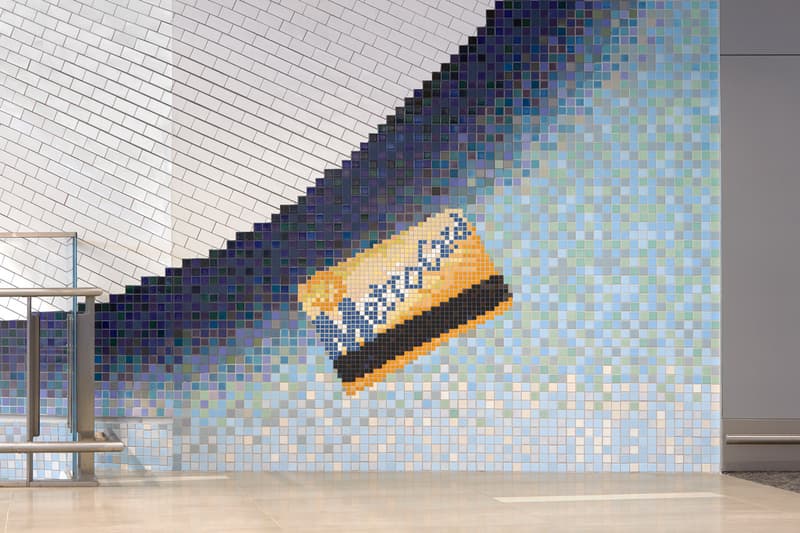 3 of 12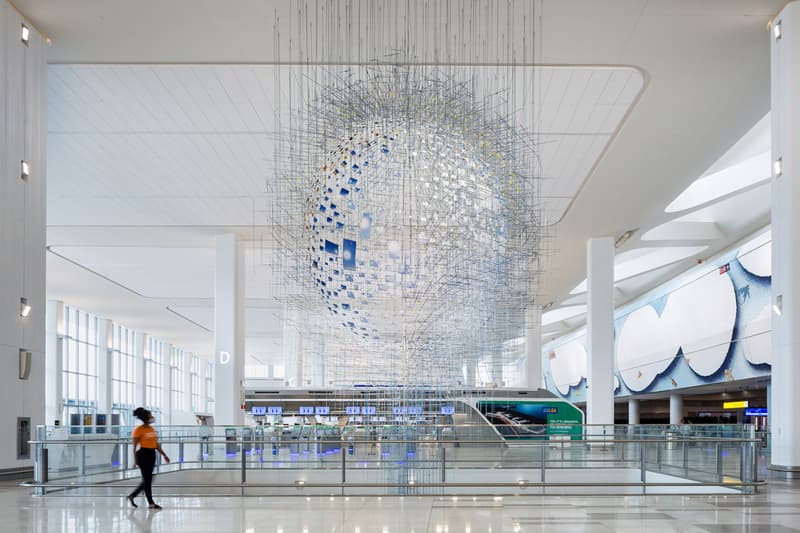 4 of 12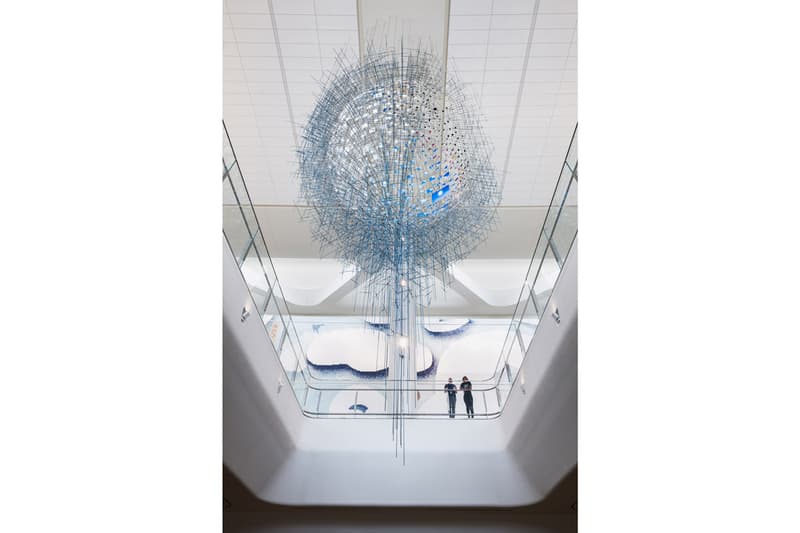 5 of 12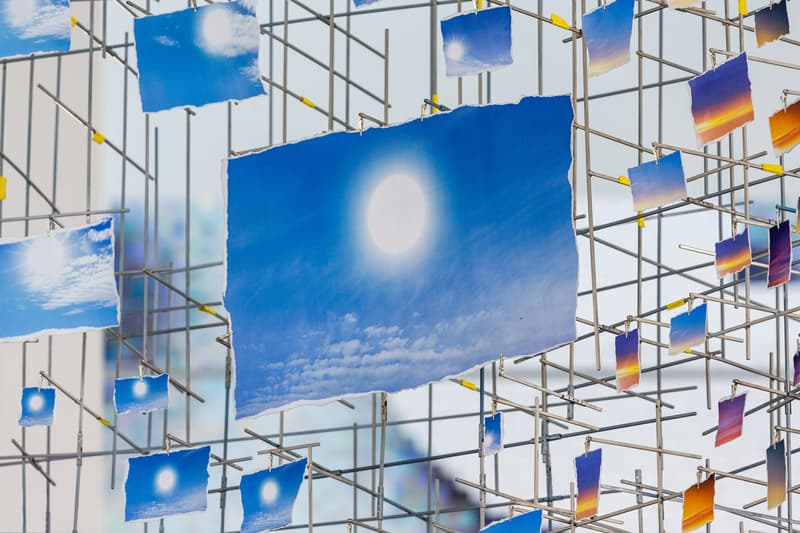 6 of 12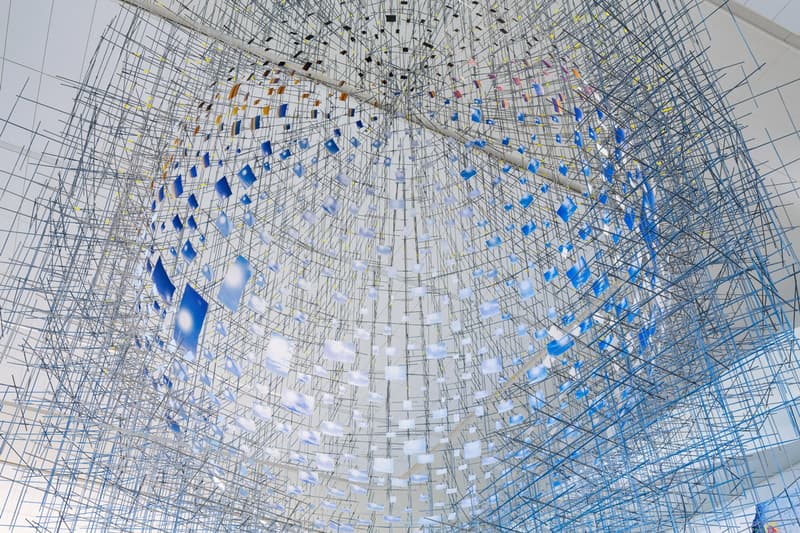 7 of 12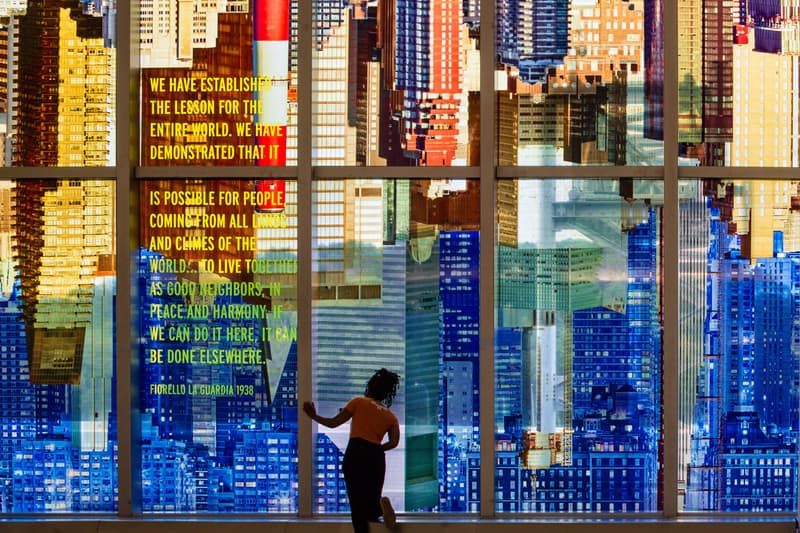 8 of 12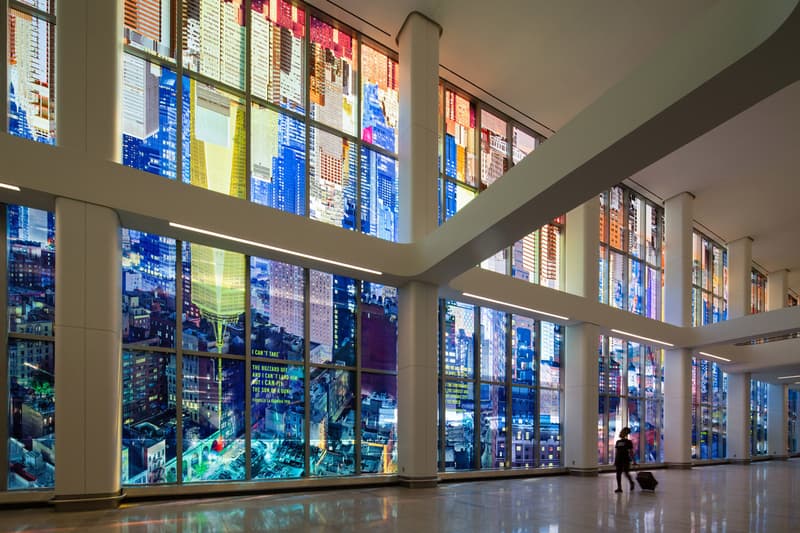 9 of 12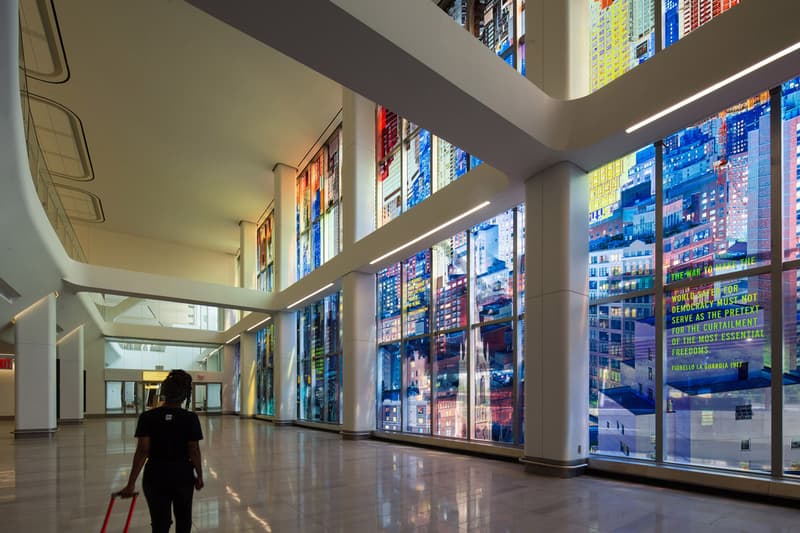 10 of 12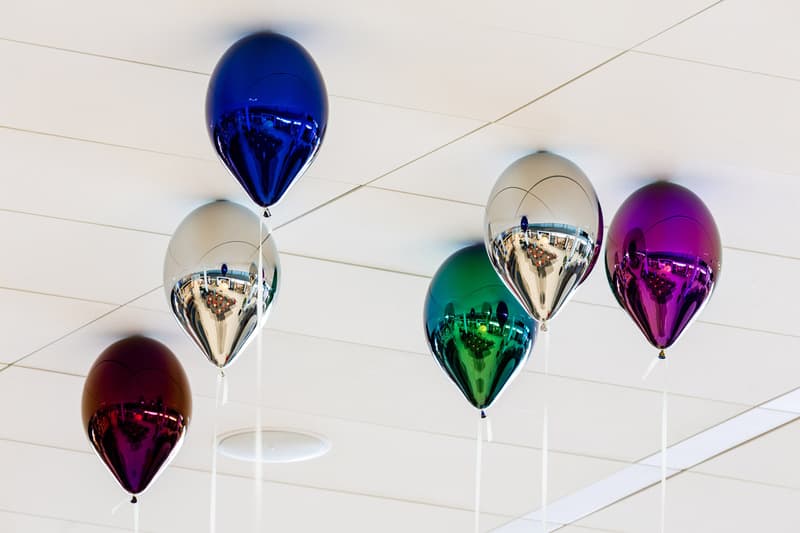 11 of 12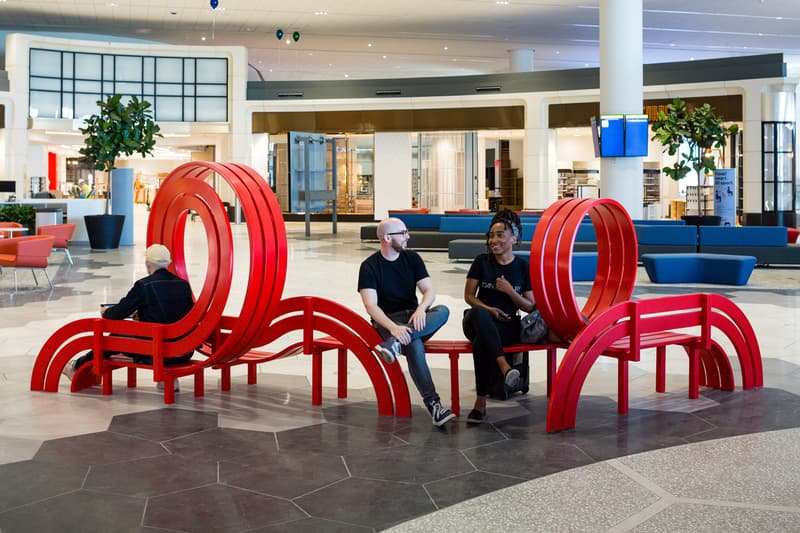 12 of 12
Yesterday, New York Governor Andrew Cuomo unveiled a group of new public artworks at LaGuardia Airport by artists Laura Owens, Sarah Sze, Sabine Hornig and Jeppe Hein. The news comes just days after New York City entered phase one of the state's reopening plan, which allows some nonessential businesses to resume business for the first time since March 22. "We needed this today," Cuomo said at the press conference on Wednesday. "We needed to see the light at the end of the tunnel…We needed to remember how great a place this is and how great a people we are."
Working at an unprecedented scale, the four artists have transformed "vital infrastructure into a powerful new civic landmark." The commissioned site-specific works in Terminal B, curated by the Public Art Fund, include Owen's 25,000-square-foot mural that stretches across the entirety of the terminal's main departures hall. Made up of 625,000 glazed ceramic tiles, the mosaic — now one of the largest in the world — features images of 80 things that are identified with New York, such as the Statue of Liberty, MTA MetroCard and a slice of pizza. The work by Sze, on the other hand, is suspended from the ceiling. The spherical sculpture is made up of almost 1,000 photographs of the sky over New York and weighs five tons.
Titled La Guardia Vistas, Hornig's two-story glass mosaic is located on the walkway connecting the arrival and departure areas to the parking garage. The translucent collage pairs images of the city with quotes by former New York mayor Fiorello La Guardia. Only Hein's work is located past security checkpoints. His bright red benches take the form of looping curls, while balloon-shaped structures hang from the ceiling.
Due to the ongoing health crisis, the terminal is only open to ticketed passengers, employees and those on official business.
In other news, JR unveiled a new mural in Paris to honor George Floyd and Adama Traoré.