Bianca Saunders Launches Zine for London Fashion Week
Titled 'We Are One of the Same.'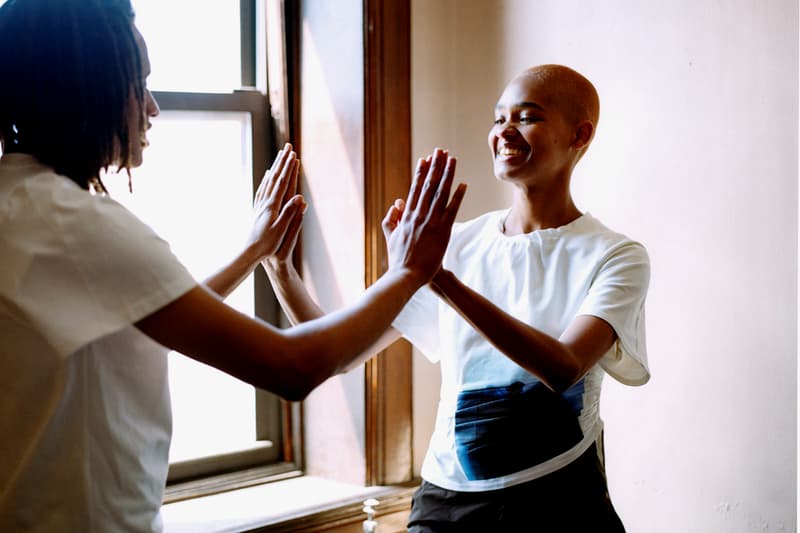 1 of 2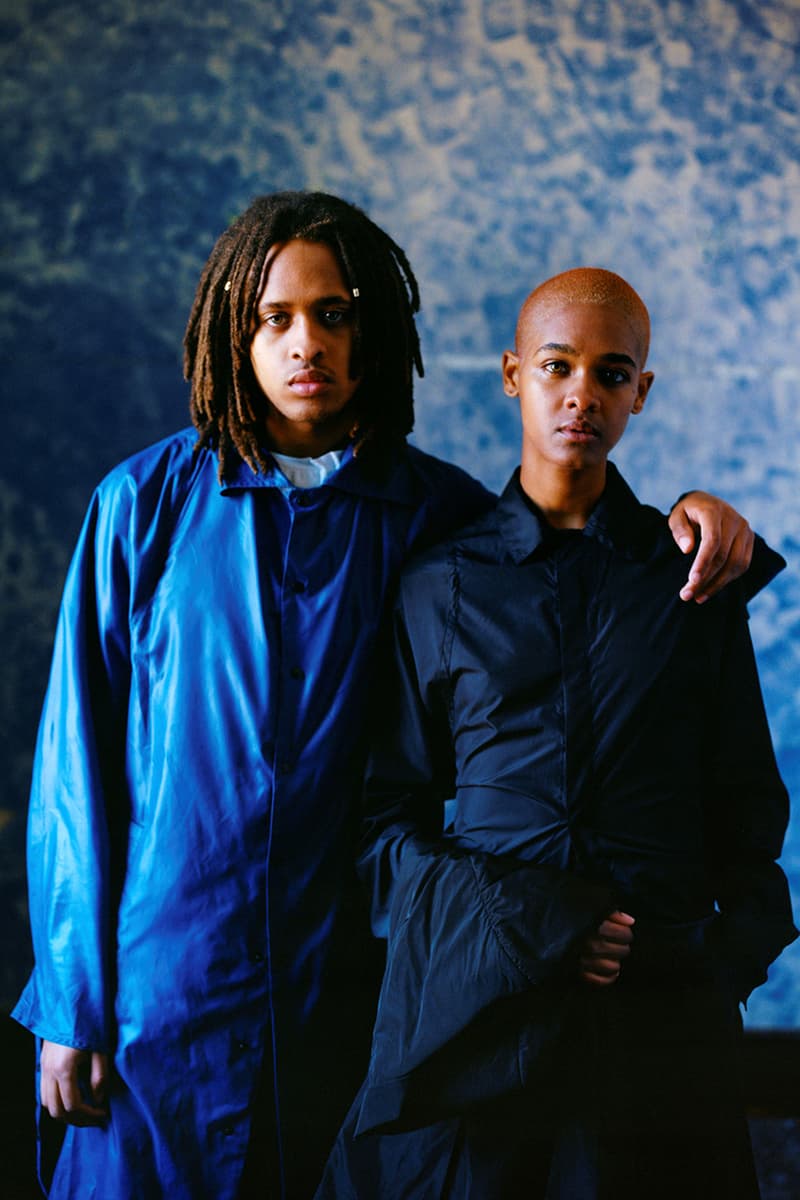 2 of 2
London designer Bianca Saunders has announced the launch of a new zine to mark this season's virtual fashion week. Titled We Are One of Same, the zine is a collaboration between Saunders, photographer Joshua Woods, stylist Matt Holmes and writer/model Jess Cole.The publication focuses on themes that are central to Saunders' work, including identity, community and finding a common ground.
Speaking about We Are One of Same, Jess Cole explained that, "We established a common-ground through our share realities of blackness, whilst drawing out the distinct difference in our lived experiences as black peoples' in the UK and US. Liberating ourselves from the confines of corporate and client interference, the project is a fusion of freed and multi-disciplinary expressions."
Cole also described the zine as an "art-come-poetry-come-fashion piece. The imagery of the written word frames the visual language of photography, capturing the craft of tailoring contoured by the shapes of styling. Our solidarity ebbs and flows through our commonalities and differences. We are of the same fluidity, nothing is fixed forever, everything changes constantly. We are one of the same moment, yet it is only through our difference in perspective, that we can keep this moment moving forward."
Take a look at some of the imagery featured in the zine in the gallery above. We Are One of Same is available from Bianca Saunders' web store now, alongside limited-edition prints from the zine.
Additionally, Saunders will host a panel discussion in collaboration with SHOWSTUDIO during London Fashion Week. Looking at the importance of creative collaboration, the panel will be co-hosted with We Are One of Same collaborators Jess Cole and Joshua Woods.
For more from Bianca Saunders, read her recent interview from HYPEBEAST Magazine issue 29.