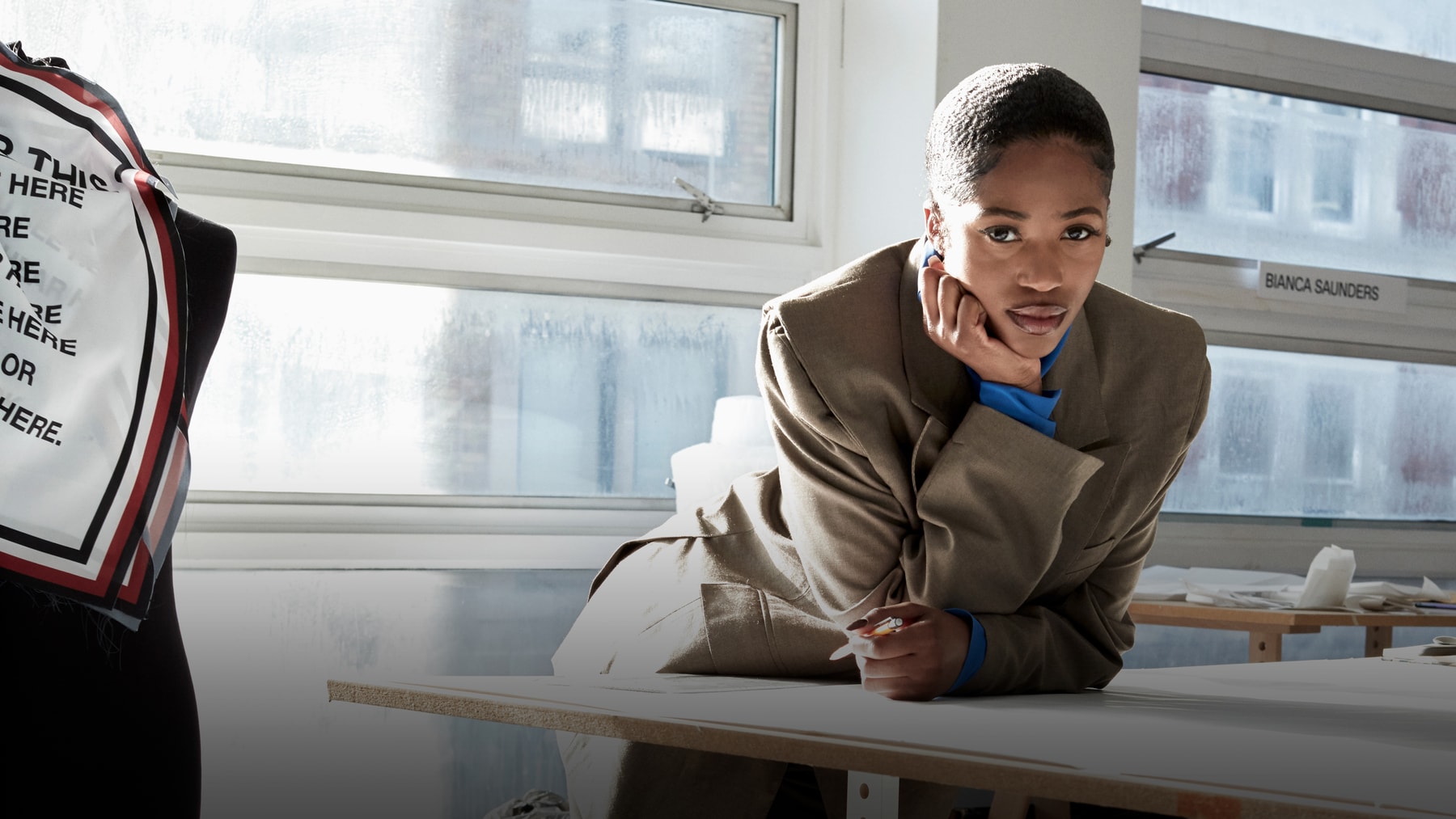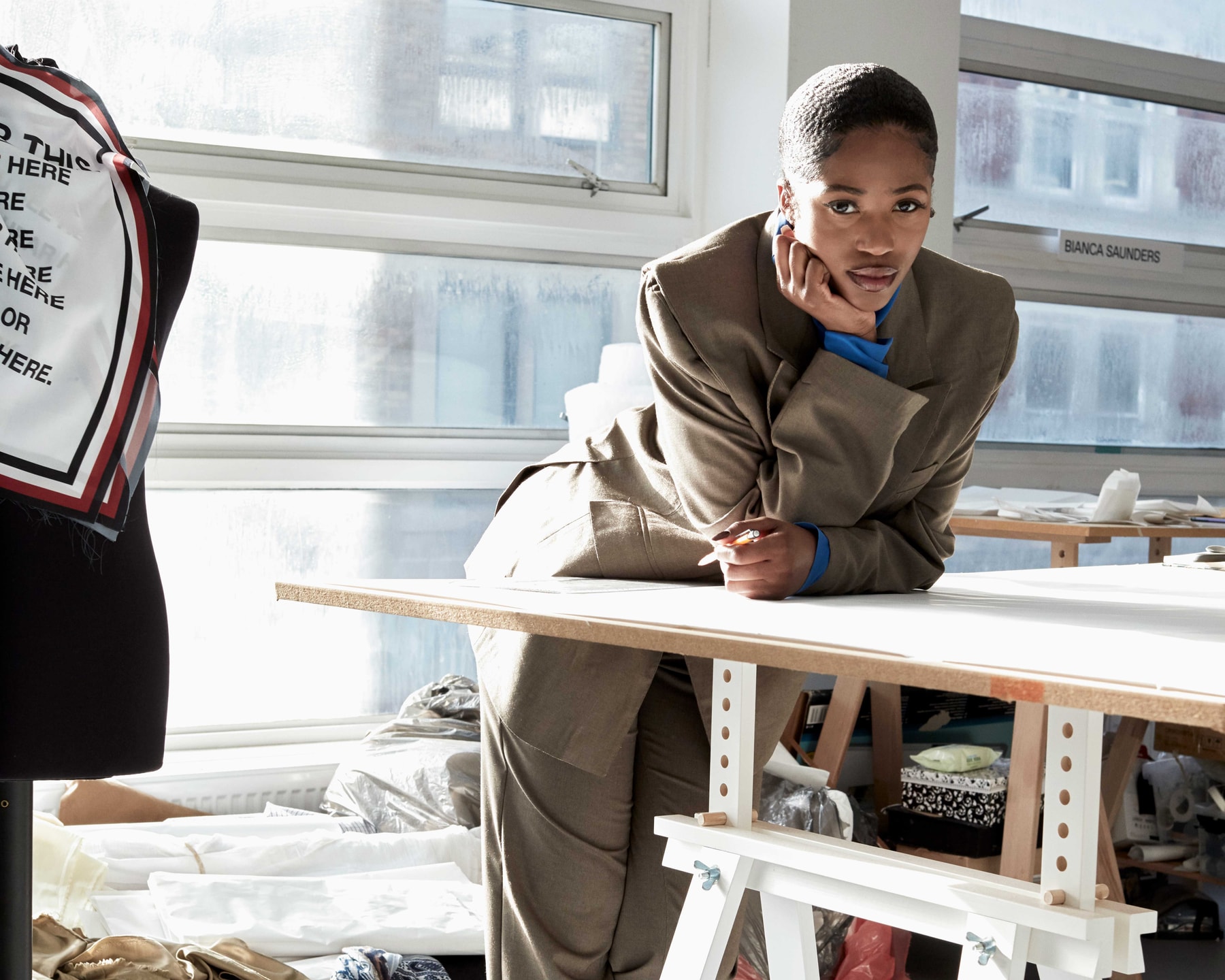 Bianca Saunders' Menswear Takes Strength From Its Fluidity
The designer unites far-flung inspirations and throws narrow expectations of masculinity out the window, from Hypebeast Magazine Issue 29.
London's menswear rising star Bianca Saunders' designs act as a counterpoint to traditional representations of gender and masculinity, with menswear staples including shirting and trousers reworked with details normally associated with womenswear. The challenges to classic stories of black masculinity are essential to Saunders' work, extending far beyond the clothing itself. Saunders' presentation for Fall/Winter 2019 was set in a bedroom, while her Fall/Winter 2020 presentation was inspired by peep shows in London's Soho. "The idea of secret intimacy has been a massive thread," Saunders adds. "How do you expose intimacy publicly?"
Your clothes are twists on classic masculinity, bringing in feminine influences. Why is that the approach you went for?
Just as myself, I would like to be able to wear the clothes, but I don't want it to look like womenswear on men. I want it to look completely different on a man than a woman. I want it to surprise people in terms of what way it can go. I think a lot more now, men are looking for something different.
How does your work try to challenge masculinity?
I think when I try to challenge it, it's with guys who are slightly feminine who are almost missed out in the conversation around gender. I think it's through trying to be more subtle, giving it subtle twists and changes.

1 of 2
2 of 2
Why did you want to work in menswear?
What interests me is that menswear has a lot more rules. There's a certain way that you do tailoring, a certain way that a trouser has to fold, so that it's a man's trouser, or a certain way that a jacket has to fold over. I thought those things were really fascinating. They gave me boundaries in terms of how I can push it in a way that's different to what is expected of it.
You mentioned your friends, but where else do you look for inspiration?
Conversations or memories. My recent collection is based around dancehall culture and looking at VHS videos—just remembering my dad buying those videos and watching them; also, my friends going to those parties—and watching the videos to see if they're in them. It's quite an interesting culture. Just trying to use things that are close to me, so I can pick up on them and understand what they're about, rather than trying to figure out something that's so distant from myself.
"I don't want [my line] to look like womenswear on men. I want it to look completely different on a man than a woman. I want it to surprise people in terms of what way it can go. "Your show for that collection also mixed movement and performance. How does that relate to what you're doing around masculinity?
With dancehall culture, it's usually a woman in front of the camera with the guys standing farther back. I thought it would be quite interesting to switch that around, with the guys dancing in front. They're just dancing; they're having fun. The idea of the booths came from a peep show I saw years ago, when Soho was still a bit seedy. I wanted to base it on the idea that you've seen something almost sexual and you only get a peep of it. They went into the booth, danced for a bit and then went out.
You also showed a collection in a bedroom for Spring/ Summer 2020.
The idea of secret intimacy has been a massive thread. How do you expose intimacy publicly? I like reading everyone else's secrets. I want people to see things they've never really picked up on. I don't want my work to be a reference collection; it should always go beyond that.

Why were these different aspects of black masculinity something you wanted to talk about?
At the time, there was an exhibition at the Photographers' Gallery of black masculinity and dandyism, which was curated by Ekow Eshun. Then there was also the conversation on Instagram about "Black Boy Joy." A lot of people were doing photoshoots around black masculinity, and I felt it became a bit the same. It wasn't fully representative of people I actually knew. It was guys in pink or guys with flowers or in some field. I thought there were ways to show softness, empathy and vulnerability without pushing it that way. It was just showing how I see the people around me.
How do you think you display vulnerability in your work?
It's effeminate, but it doesn't overtly reveal skin. Usually skinis a way to make it feminine. Having a sophisticated way to bring in feminine elements, playing with ideas around proportion and shape. It has been quite challenging, but I feel like I've done exactly what I've set out to do.

1 of 2
2 of 2
You worked with your family for the Spring/Summer 2020 campaign. Why is that something you wanted to do?
At the time, I felt that my work was removed from myself. I wanted to bring myself back to the people I'm actually around all the time. Ronan McKenzie shoots a lot of personal work that includes her mum or includes her cousins, so we spoke about it and it just made sense to shoot my family. Familiarity was a massive theme throughout the collection.
What do you mean when you said you felt removed from your work?
I think the beginning stage of starting a brand involves questioning yourself a lot. Do I want to be in my own campaigns? Do I want to make my work so personal that it exposes a lot about me? After a while, it started to lack the element of who I actually am and what I'm about. Then, the last collection, where I did put myself more into the brand or show more of who I am, it's the best work I've done. It's authentic to me.
What do you want to do next?
I think just making the brand survive and see it grow in terms of becoming a household name. That's my long-term goal. Being able to see people in the street wearing my clothes—I see it on Instagram, but I've never passed someone. Those things make me really excited. It's all the small things.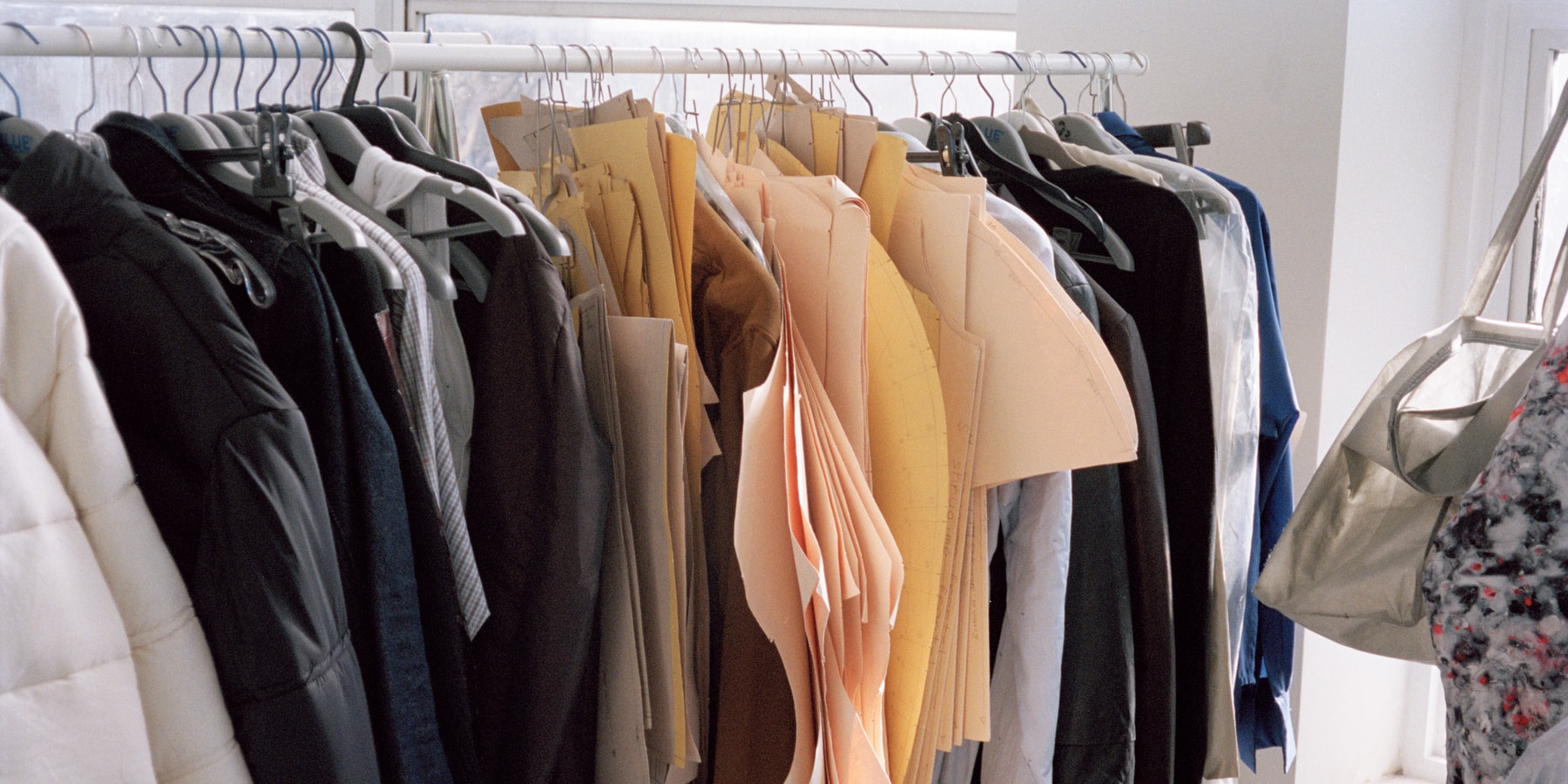 THESE STORIES WERE ORIGINALLY PUBLISHED IN HYPEBEAST MAGAZINE ISSUE 29: THE NEW ISSUE AS "Q&A WITH BIANCA SAUNDERS." PICK UP A COPY HERE.
---