Pop Smoke's Posthumous Album Delayed Until July (UPDATE)
A documentary on the Canarsie, Brooklyn rapper is still in the works, too.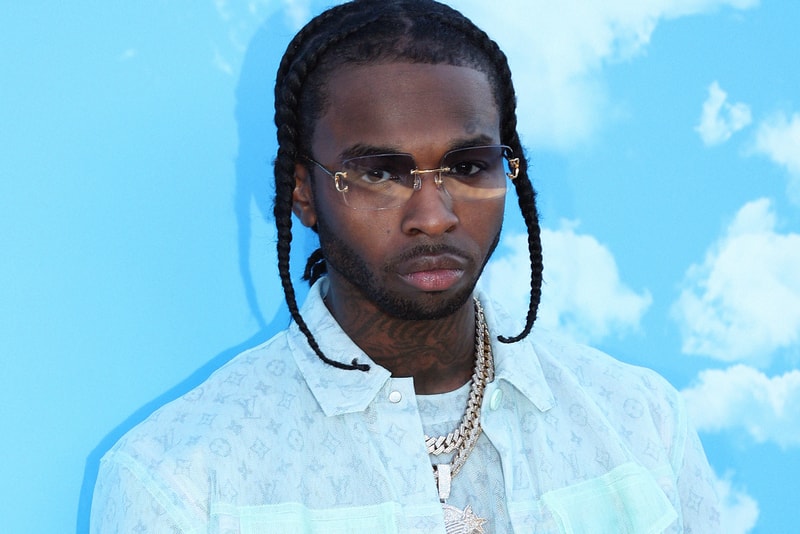 UPDATE (June 12, 2020): 
Though originally slated for release on June 12, Pop Smoke's posthumous album has now been delayed until July, as a mark of respect for the #BlackLivesMatter movement. The new launch date has been set as July 3.
Universal executive Steven Victor confirmed the news in an Instagram post, writing "Music is the tool of revolution. We have been watching, along with the rest of the world, as long overdue change starts to take root. We have seen Pop's music become the soundtrack of the moment, unifying the masses."
"Given recent events, we have decided to delay the release of his album out of respect for the movement…Please join us in celebrating Pop Smoke's legacy."
---
ORIGINAL STORY (May 14, 2020):
Pop Smoke's posthumous album will release June 12. The news was confirmed by the Canarsie, Brooklyn rapper's label-head Steven Victor (of Victor Victor) earlier today in a release from Complex. Victor also stated earlier this year that a Pop Smoke documentary was on the way in an effort to capture the Brooklyn drill movement and his numerous run-ins with the NYPD.
"The public show of support and grief, by everyone touched by Pop during his lifetime, has provided some semblance of comfort during these difficult times for his family, friends, and colleagues," Victor said. "Throughout the next year we will be sharing new music, as we continue to build Pop's legacy. In conjunction with his estate we will be making formal announcements on his foundation and music projects."
Late last month, Pop Smoke earned his first Platinum record for "Dior." Earlier this year, 50 Cent took to social media to spearhead an effort to executive produce his own posthumous Pop Smoke album, reaching out to Drake, Roddy Ricch and Chris Brown for features. His involvement in Victor's announced June 12 project remains unclear.
Pop Smoke, real name Bashar Barakah Jackson, died in a shooting in the Hollywood Hills just weeks after releasing his Meet The Woo 2 and subsequent star-studded Meet The Woo 2 [Deluxe Edition]. He was just 20 years old. Stay tuned for more updates.
In more music news, Freddie Gibbs and Madlib connected with the El Michels Affair to perform a live version of their Bandana track "Gat Damn."