Pop Smoke Documentary on the Way
Following 50 Cent's attempts to spearhead the rapper's posthumous album.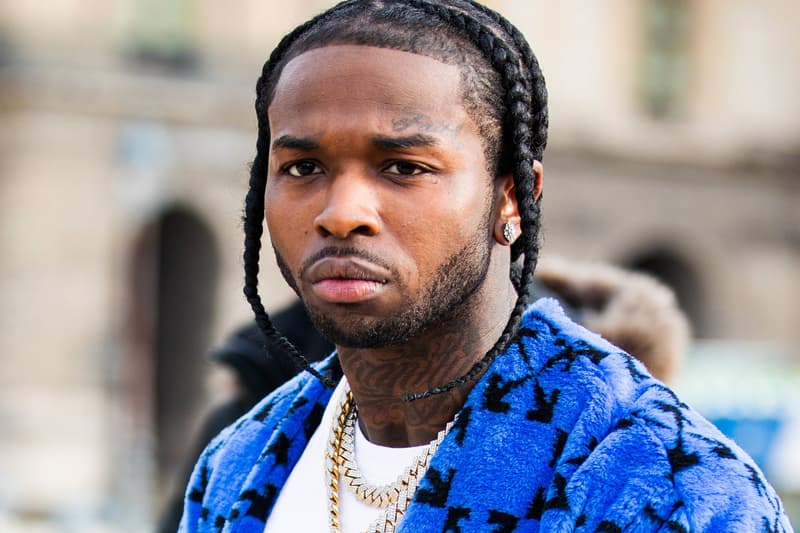 A Pop Smoke documentary is reportedly in the works, per Complex. The rising Brooklyn drill rapper died at just 20 years of age back in February in a shooting in the Hollywood Hills. Since then, 50 Cent has spearheaded an effort to executive produce a posthumous Pop Smoke album, recruiting the likes of Drake, Roddy Ricch and more through social media posts.
Pop Smoke's manager Steven Victor detailed the upcoming project, "I'm working really, really hard on this Pop Smoke album. And I'm working on a documentary for him, too. And his foundation. I'm just really focused on making this [Victor Victor] label like the next Jimmy Iovine and Interscope."
In a separate conversation with Pop Smoke by Complex conducted two weeks before his tragic passing, the rapper revealed he was already working on a documentary project centered around his belief that he and other Brooklyn drill rappers were being unfairly targeted by police. Smoke tells the publication:
"I'm gonna put out a movie or a documentary. I'm gonna make that sh*t about me. Walk 'em through where I used to live, where I used to be at, and why they look at me the way they look. I'm gonna show you why they don't like that– what they don't like. Let's see if you have the same feedback that they have. Let's see if you would want me to be banned and want me to not perform. I doubt you will. All this good music being recorded, and you want to put it on hold? You don't want people to hear it?"
Stay tuned for more updates about the project in the future. In related news, Pop Smoke's family broke their silence on his passing in a heartfelt statement. His "Shake The Room" music video with Quavo recently released with production from Virgil Abloh's Off-White™ International Rap Video Production Studio.