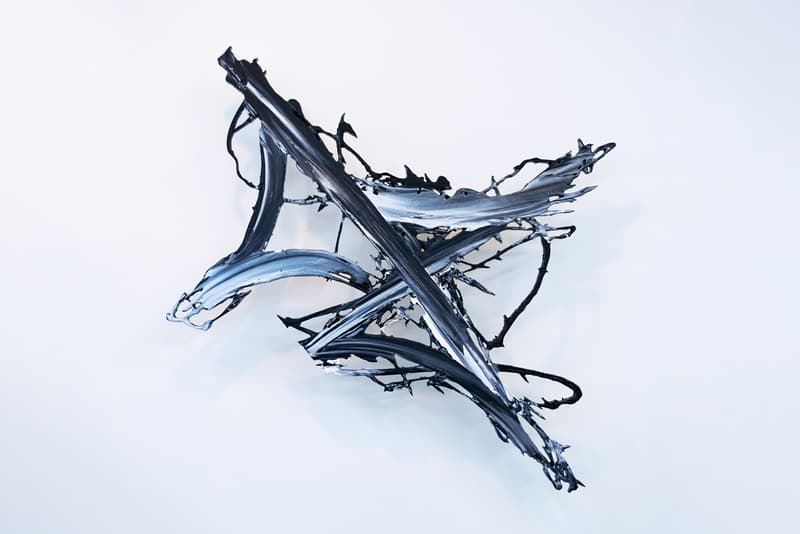 Meguru Yamaguchi Launches Benefit Auction in Support of Black Lives Matter
100% of proceeds from the sale of a sculptural work to go to the NAACP.
---
Meguru Yamaguchi recently launched a benefit auction with New York-based creative consulting agency, roosi, in support of Black Lives Matter.
The celebrated Japanese artist is offering up an original, sculptural work entitled REVISUALIZE NO. 1 (2020) with all proceeds from the sale of this piece to go directly to the NAACP. The abstract artwork was made using the artist's signature "Cut & Paste" technique — a method that involves painting on plastic sheets to dry, and then pasting them onto a three-dimensional surface to create dynamic forms.
"I always aim to break the square canvas across my works, to go against what is traditional. This work, for me, reflects a breakthrough for justice that is desperately needed for Black people facing racism, police brutality, and government misconduct," said Yamaguchi in a statement.
The benefit auction is currently running until June 18. Place your bids on roosi's official landing page for the sale here. The current bid is currently at $13,400 USD. Shipping for the work will be free of charge.
Other artists have also released original artworks and launched auctions to stir up support with proceeds from their sales to benefit justice organizations.