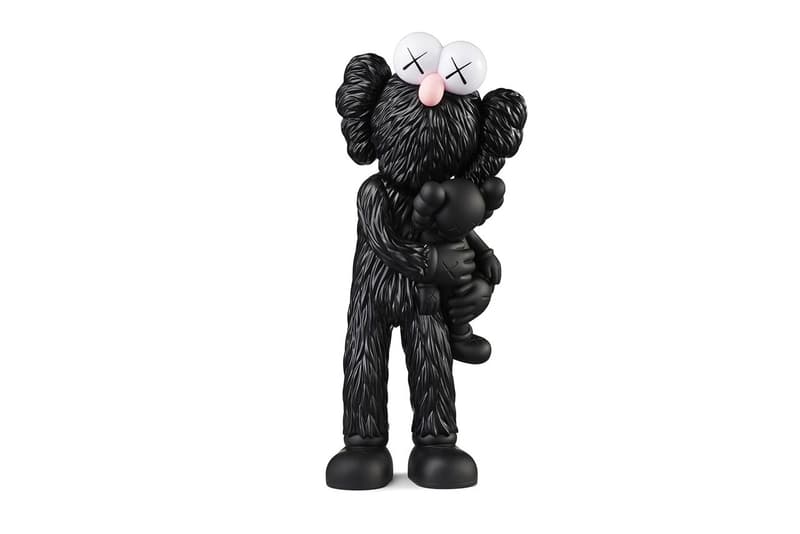 Artists Launch Initiatives to Benefit Black Lives Matter and Justice Organizations
Including Christopher Martin's limited edition prints and HUF benefit T-shirts.
---
Amid the ongoing pandemic and nationwide protests following the death of George Floyd, diverse organizations are requesting donations to aid their respective causes. Artists are also releasing original artworks to stir up support with proceeds from their sales to benefit justice organizations including Black Lives Matter, Color of Change, and more.
KAWS is releasing three new TAKE Companions to raise money for Black Lives Matter causes, HUF and Haroshi have teamed up for a special 'Justice' T-shirt expressing anger towards police brutality and racism, Christopher Martin has dropped two limited edition prints benefitting Black Lives Matter organizations, Mario Ayala is auctioning off his painting Beware in support of two justice organizations, and Jennet Liaw designed a 'No Justice, No Peace' T-shirt to raise funds for the Equal Justice Initiative.
View the full list below.
KAWS TAKE Companion Figures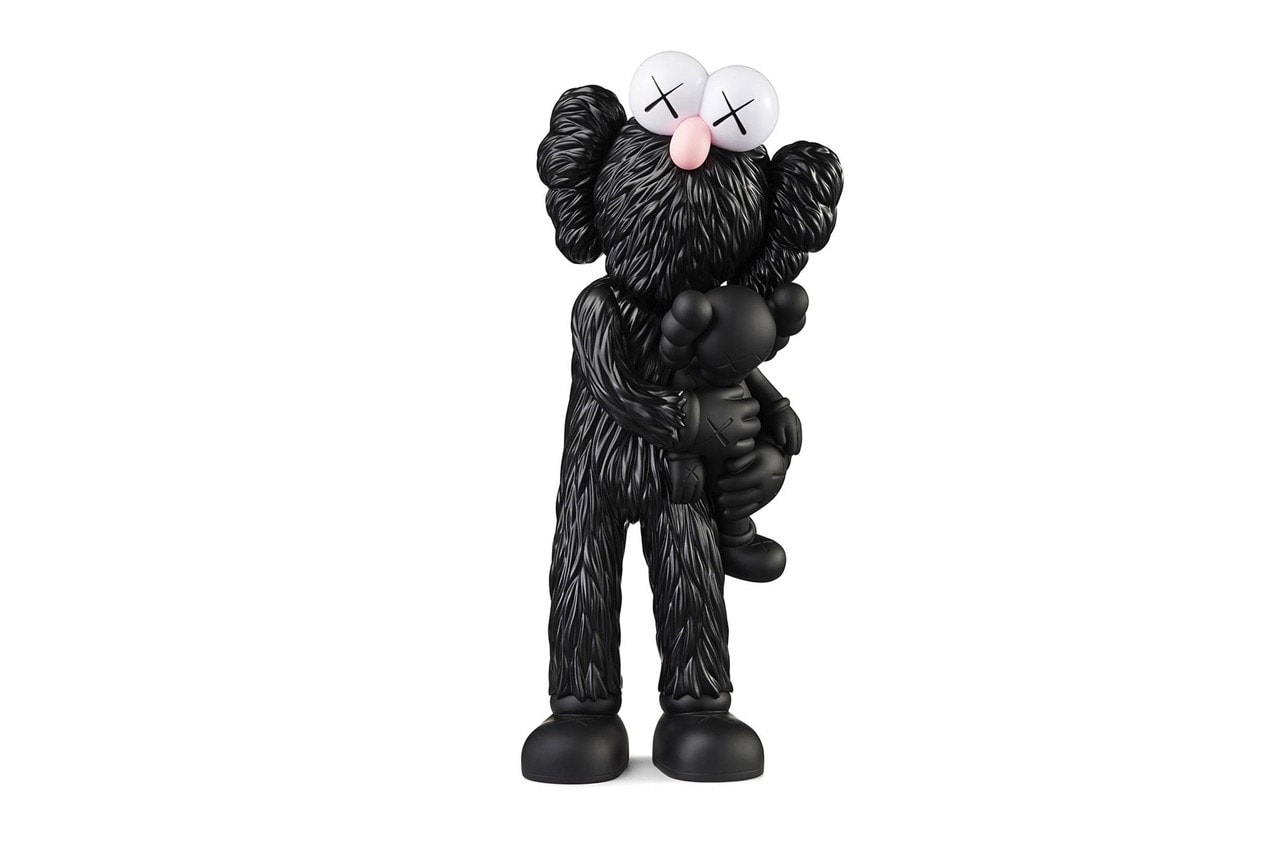 Release Date: June 9 on KAWSONE.com
Release Price: TBD
In order to benefit Color of Change and Black Lives Matter organizations, KAWS is releasing three different versions of the newest TAKE companion in Black/White, Blue/Grey, and Pink/Grey colorways. Along with the new sculptural work, the artist has included a few pieces from his "personal inventory" and a restock of the book KAWS: COMPANIONSHIP IN THE AGE OF LONELINESS as part of the latest release. KAWS hopes to raise at least $250,000 USD to benefit BLM causes.
Haroshi x HUF 'Justice' T-Shirt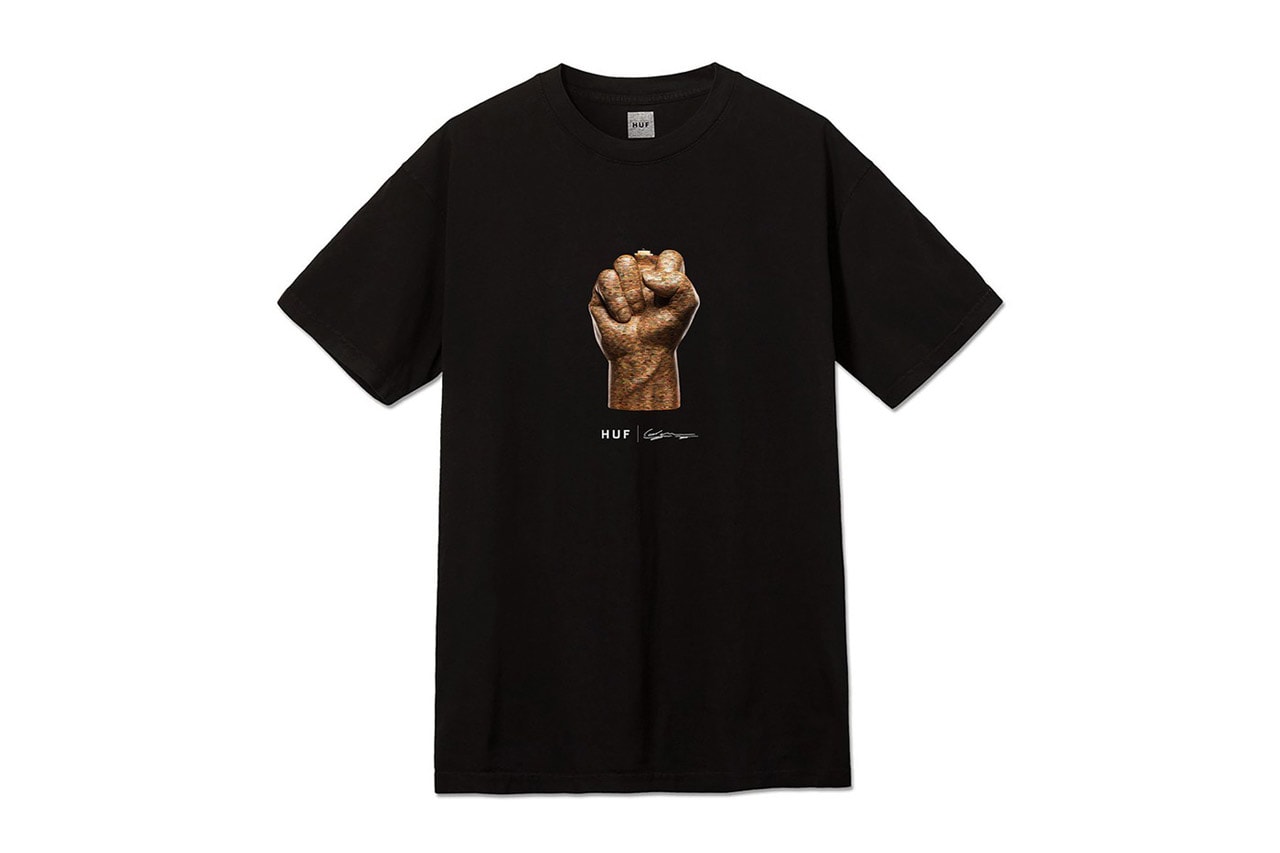 Release Date: Available for pre-order on HUF's website
Release Price: $40 USD
HUF and Japanese artist Haroshi have joined forces on a special T-shirt that expresses "f*ck you" to anyone or anything working to divide or abuse the Los Angeles community. Haroshi's sculpture of a raised fist — a symbol of unity and justice — emblazons the front of the T-shirt, while "F*CK RACISM/F*CK HATRED/F*CK IGNORANCE/F*CK POLICE BRUTALITY/F*CK INJUSTICE" is listed at the back. All of the proceeds generated from the sale of the T-shirt will be donated to Black Lives Matter Los Angeles.
Christopher Martin Don't Cross Us and Closed Fist Prints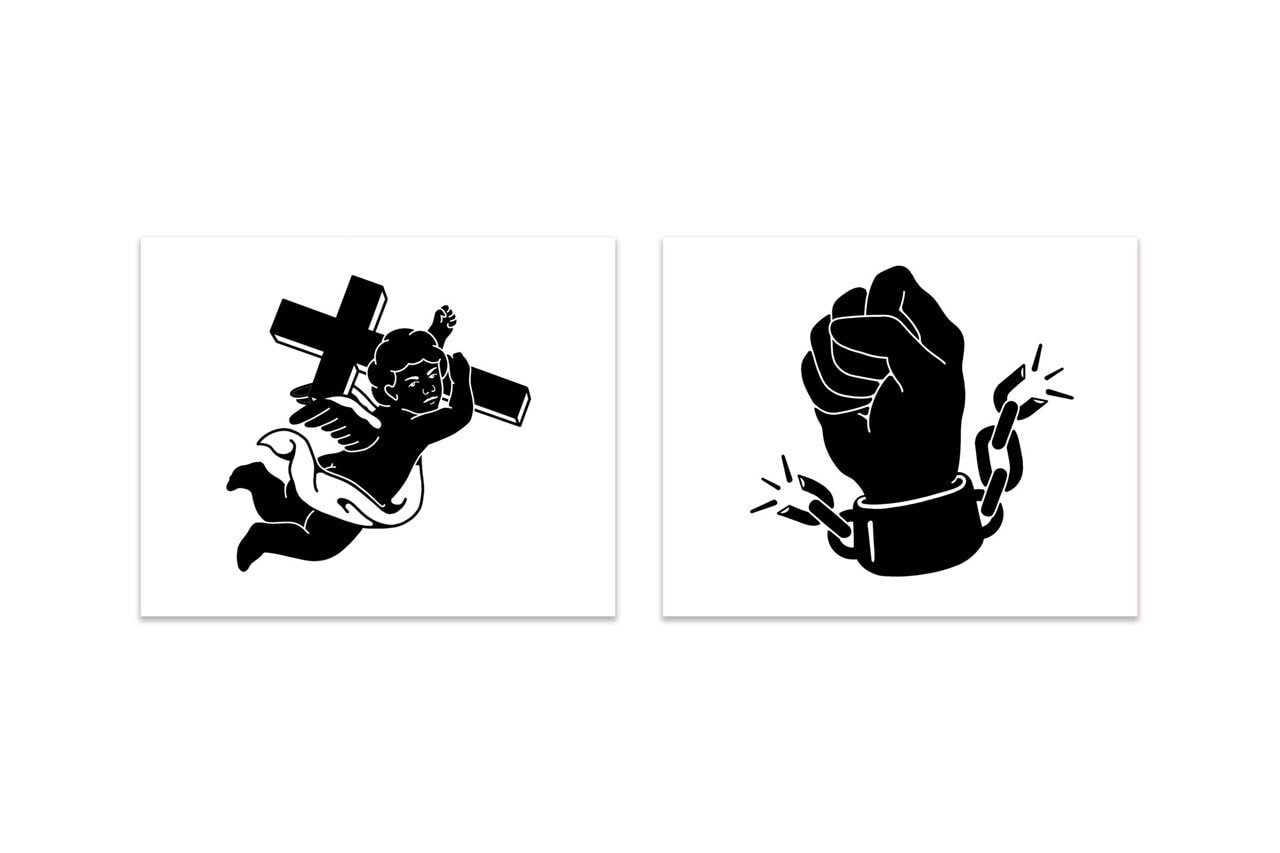 Release Date: Available now on Hashimoto Contemporary's website
Release Price: $25 USD each or $40 USD for both prints
Oakland-based, African-American artist Christopher Martin has teamed up with Hashimoto Contemporary for a series of monochromatic prints benefitting Black Lives Matter organizations. Don't Cross Us features a Black cherub brandishing a cross, while the second work titled Closed Fist portrays a raised fist breaking a chain. Measuring 16 by 20 inches, the signed and numbered works evoke the artist's personal experiences in relation to his own culture and history.
Mario Ayala Beware Benefit Auction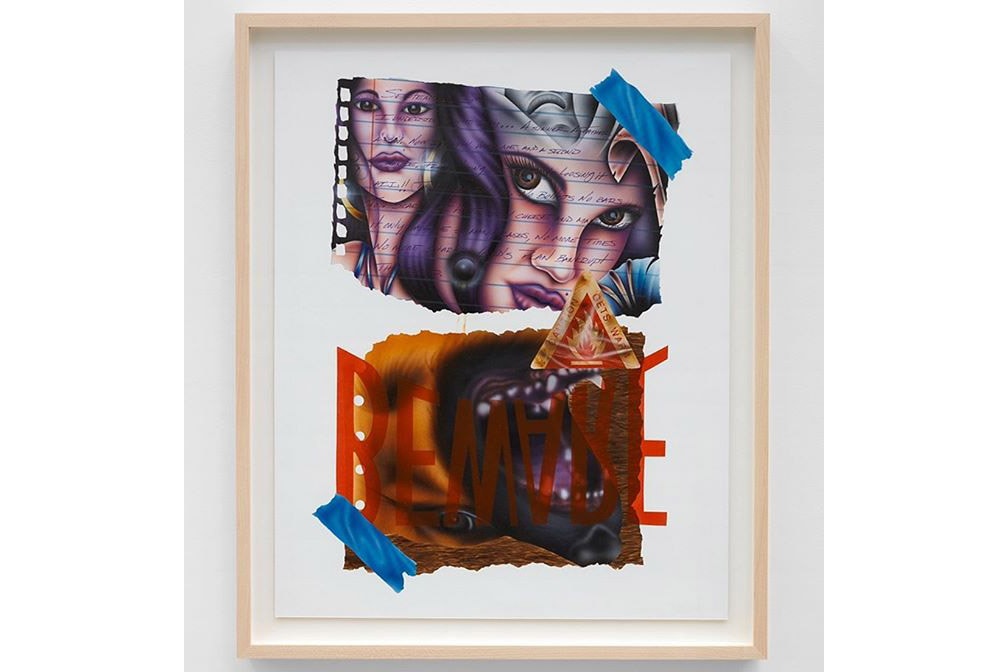 Release Date: Place your bids now on Mario Ayala's Instagram account
Release Price: Starting at $4,500 USD
Mario Ayala is auctioning off an original painting titled Beware to raise money for Summaeverythang Community Center and Black Trans Femmes in the Arts Collective. The work is made of three visual poems Ayala created in collaboration with his father. The handwritten anecdotes "allow a glimpse into his journey through assimilating into one of many systemic struggles of the American immigrant. Stories of violence, heartbreak, regret, and renewal." 100 percent of proceeds will be equally distributed between the two organizations. Bidding ends today at 12 a.m. EDT.
Jennet Liaw 'No Justice, No Peace' T-Shirt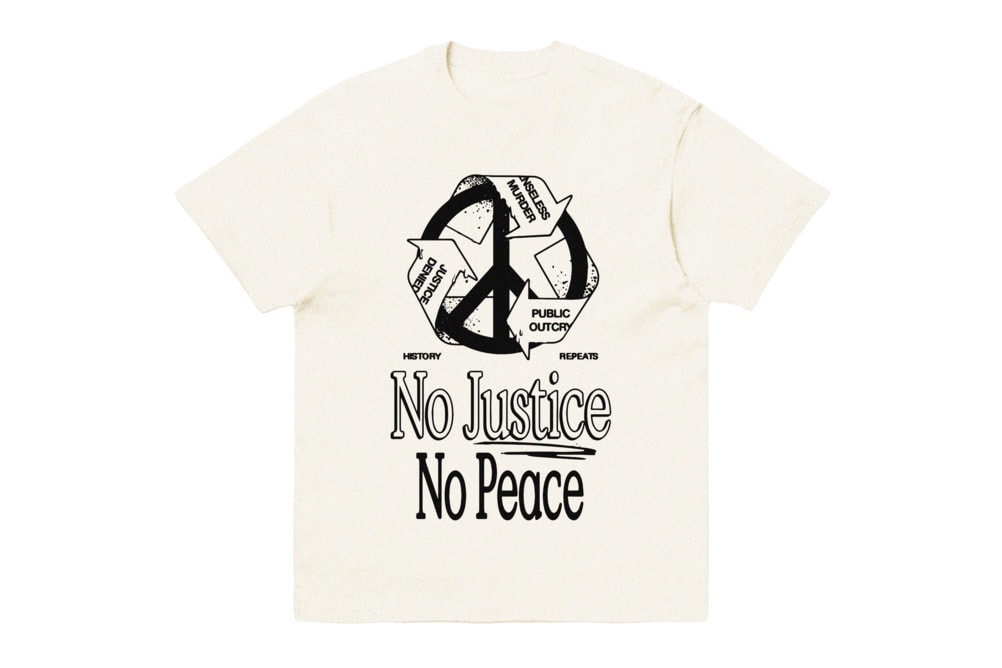 Release Date: Available now on Open To Things' website
Release Price: $40 USD
NYC-based graphic artist Jennet Liaw has designed a T-shirt that depicts the infuriating cycle of injustice that is deeply rooted into American life. The T-shirt reads "No Justice, No Peace (History Repeats)" on the front and boasts a quote from Martin Luther King Jr. on the back. All of the proceeds from the sale will be donated to the Equal Justice Initiative, a non-profit organization committed to ending mass incarceration in the U.S. and protecting basic human rights for the most vulnerable people in American society.