HUF and Haroshi's Release Celebrates a Powerful Symbol of Unity and Justice
With 100 of the proceeds going to Black Lives Matter Los Angeles.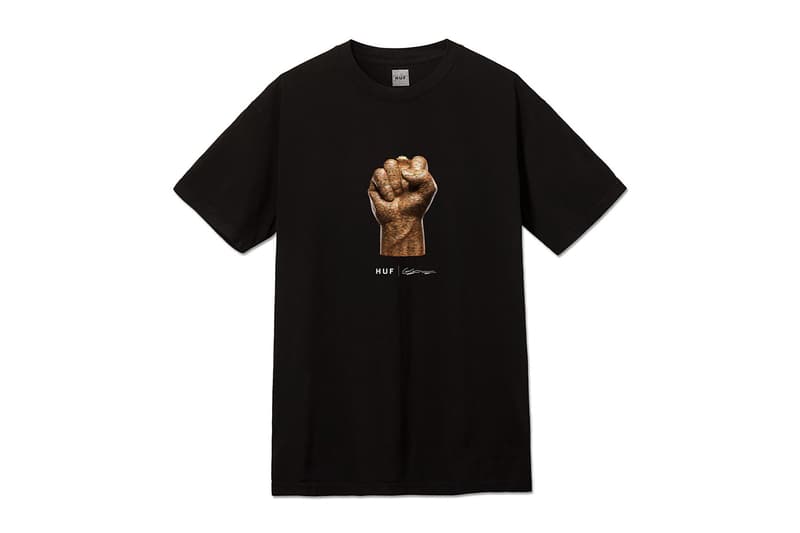 1 of 4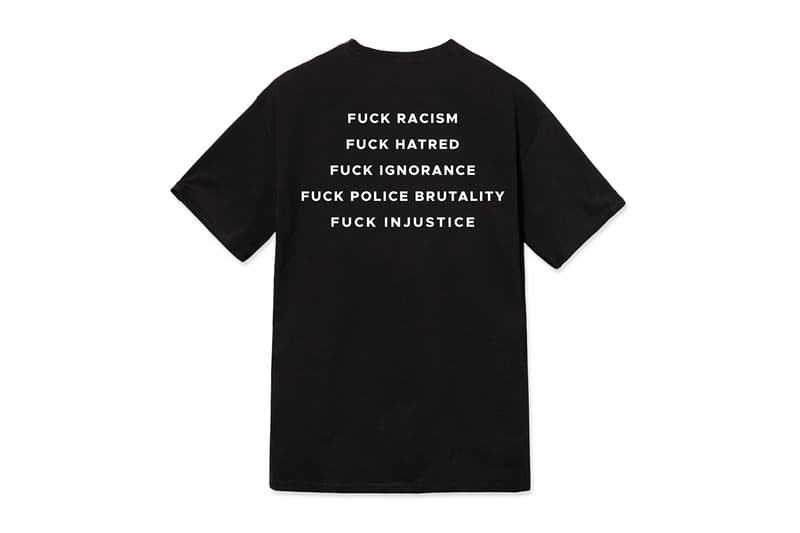 2 of 4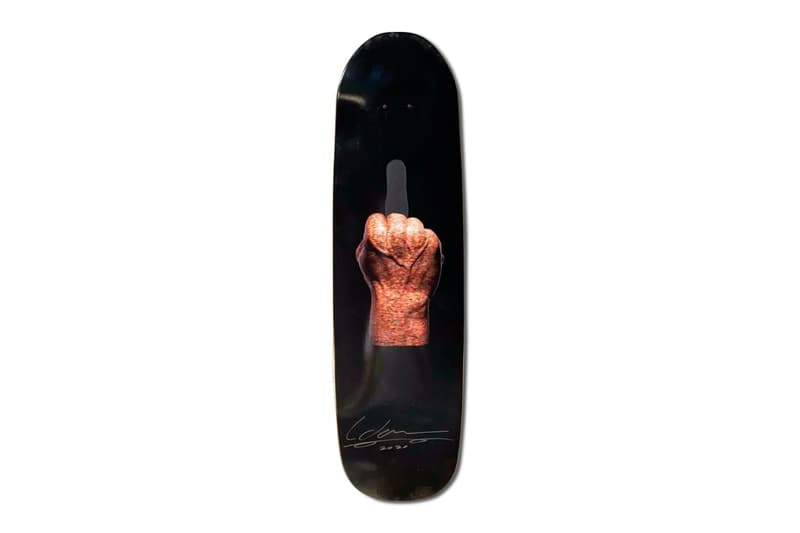 3 of 4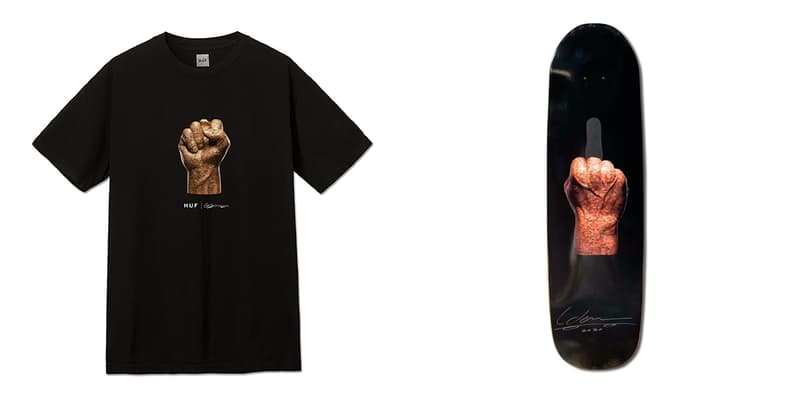 4 of 4
In response to recent happenings in Los Angeles and all across America, HUF and Japanese artist Haroshi have come together for a special release benefitting the LA chapter of Black Lives Matter.
Since opening in 2015, Haroshi's Middle Finger art piece has stood as a centerpiece of the HUF LA flagship location. A defiant expression of "f*ck you" to oppressors, to injustice, to violence, to racism, to authority, to inequality, and to anyone or anything working to divide or abuse our community. But recent happenings left the sculpture without its infamous finger, transforming the shape of the piece into that of a raised fist.
More relevant and powerful than ever, the altered form of Haroshi's work is now a stronger symbol of unity and justice. The extremely important artwork is now the focus of HUF and Haroshi's Justice T-shirt, emblazoned on the front underscored by HUF brand and the artist's signature. The rear of the shirt lists out "F*CK RACISM/F*CK HATRED/F*CK IGNORANCE/F*CK POLICE BRUTALITY/F*CK INJUSTICE."
The duo has also prepared a special skate deck for auction which comes similarly dressed with the design found on the front of the Justice T-shirt. 100 percent of all proceeds generated from the sale of the T-shirt and the auction will be donated to Black Lives Matter Los Angeles.
Priced at $40 USD, the Haroshi x HUF Justice T-shirt is available now for pre-order online until the end of the weekend. While bidding on eBay for the special Skate Deck will come to the close June 10.
Haroshi x HUF Justice T-shirt