How to Recover From Quarantine Stagnation
A three-step routine built for anyone who ever sat.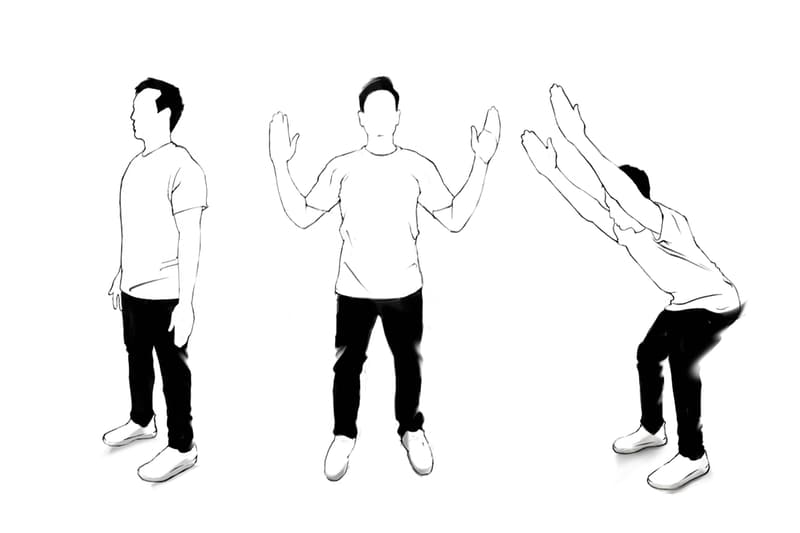 When gaming, working or watching TV, the engagement of your postural muscles might feel like the least of your concerns. Even if you feel you are doing nothing but sitting all day, correct and incorrect posture can make the difference between feeling your best and ending up with a headache, feeling chest tightness or waking up with sore muscles each day.
"Muscles do not get tight or weak for no reason. Muscles get tight because of how they are used," said Vinh Pham, co-founder and physical therapist at Myodetox. With locations across Toronto, Vancouver and West Hollywood, their team of expert therapists provide one-on-one, hands-on manual therapy and movement exercises which cater to the specialized needs of each client.
As the COVID-19 pandemic continues to keep many of us indoors, new discomforts might also be arising as even the most active among us find themselves pinned to the couch for extended parts of the day. "Low back pain, neck stiffness, headache, etc. are all the result of you using your body in a way that it wasn't designed to," he said.
Pham created this three-exercise routine specifically catered to those who might find themselves sitting or standing to work for long periods of time. These simple movements, demonstrated in illustrations by Andrew Dudgeon, will help alleviate stiffness and increase energy.
Standing Cat-Cow
Best for: Relieving neck and low back tension and building spine mobility.
While pain in the neck and back is one of the more obvious signs of a posture problem, there are other damaging effects which can fly under the radar. "When you are sitting slouched due to weak muscles and bad habits, this will greatly reduce the ability of your body to operate efficiently," Pham explained. "Being slouched compresses your lungs and also reduces the amount of blood flow pumped to your heart." Increasing spine mobility can help you open up your chest more when seated and sit up straighter naturally.
Start position: While standing up straight, rotate your arms inwards, round your shoulders and look down, feel the stretch between your shoulder blades. Hold for a few seconds.
End position: Rotate your arms outwards, tuck your chin and extend your spine until you feel a stretch in your chest and in the muscles in the back of your neck
Hip Hinge
Best for: Decreasing pain in the lower back, strengthening postural muscles and glute muscles and increasing hip mobility.
Postural muscles support the spine and joints to maintain proper alignment. By strengthening these muscles, you can unlearn bad posture habits and teach your body more sustainable ways to support itself. "When your postural muscles are weak, your body will tend to use your joints to support your body [as opposed to] your muscles," Pham said. "The less you rely on your joints for support and distribute the weight over to your muscles, the better overall your body will move and feel."
Start position: Begin standing. Hinge at the hips and sit back, keeping a slight bend in your knees. Reach your arms up beside your ears. Hold for a few seconds.
End position: Stand up strong by squeezing your hip muscles, pulling your arms down to your side and your shoulders back.
The W
Best for: Strengthening postural muscles in the shoulder blade muscles and decreasing neck tension or pain.
Another benefit of these exercises is getting your body used to moving in its full capacity. When you sit regularly with incorrect posture, your body forms habits, or movement patterns, which rely on an inefficient and shortened range of motion. "Poor movement patterns perpetuate stiffness and can in the long run accelerate irreversible wear and tear on your body," Pham said.
Start position: Begin standing with both arms overhead in the shape of a "Y."
End position: As if pulling down on something, squeeze the elbows to your sides and your shoulder blades down your back. End in the shape of a "W."