Scribz Riley Recruits Headie One for New Single "Impress Me"
The latest offering from the GRAMMY-winning Londoner.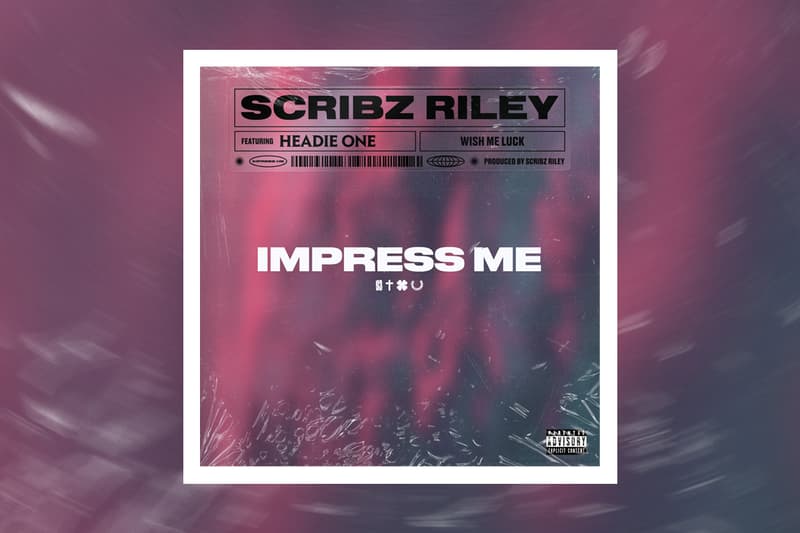 Scribz Riley is probably a name unfamiliar to many, but his work as a songwriter-producer is something most will recognize. The East Londoner has for years worked alongside the likes of H.E.R., Cardi B, Kendrick Lamar, Khalid, Wiley, J Hus, and more, accumulating two GRAMMY awards for his behind-the-scenes work. Over the past year however, Scribz has worked tirelessly on rounding-out his artistry as a producer, singer, and rapper, flaunting his upgrades with his debut solo single "East Side" last month. Today Riley continues his rise to stardom with a new track titled "Impress Me," recruiting UK drill heavyweight Headie One to lay down some characteristic bars.
On the track, Riley lays down a laidback drill beat that places spaced-out vocal samples and playful string melodies alongside some punctuate snares and basses. Outside of a few sung vocals near the track's end, Riley lets Headie put in the majority of the lyrical work on the track. "She see me in D&G, oh, now we got somethin' in common/She said that I'm puttin' on weight, well yeah, when I was puttin' on weight from porridge/She probably wouldn't eat with me if it wasn't steak and lobster," Headie opens on the first verse.
Stream "Impress Me" below.
For more related music, Headie One delivered a new single titled "Rose Gold" earlier this month.