Macy's Expects $1 Billion USD Loss Amid Coronavirus Pandemic
But it's not at the brink of bankruptcy.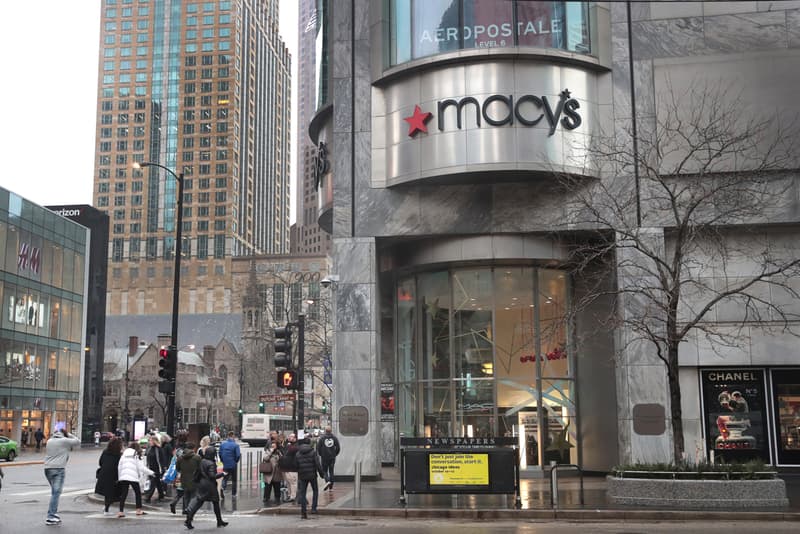 According to a statement issued to investors on Thursday, American department store chain Macy's is now expecting a loss in Q1 2020 of between $905 million USD to $1.11 billion USD.
The massive loss can be attributed largely to the ongoing coronavirus pandemic, which has caused the company to shutter all 775 of its physical stores as well as its Bloomingdale's and Bluemercury chains since March. While its online sales did see a slight increase, it wasn't enough to offset the losses made by its retail locations. "We anticipate that our sales recovery will be gradual and that for a period of time, we will be a smaller company," says CEO Jeff Gennette during a call with investors. Since May 4, Macy's has been gradually reopening its branches, with 190 running currently. It insists that unlike some of its competitors, it's not currently at the brink of bankruptcy, although the a loan of up to $5 billion USD has been considered in order to soften the blow from the pandemic.
The news comes as other department store chains and retailers are also suffering from the current situation. J.Crew and Neiman Marcus have both filed for bankruptcy earlier this month, while JCPenney is at the brink of doing so. Nordstrom has also decided to close down all its Jeffrey boutiques permanently, with founder Jeffrey Kalinsky moving into retirement.
In other business-related news, MasterClass has now raised $100 million USD in a new round of funding.